Le Meridien Charlotte knows how to throw a good party.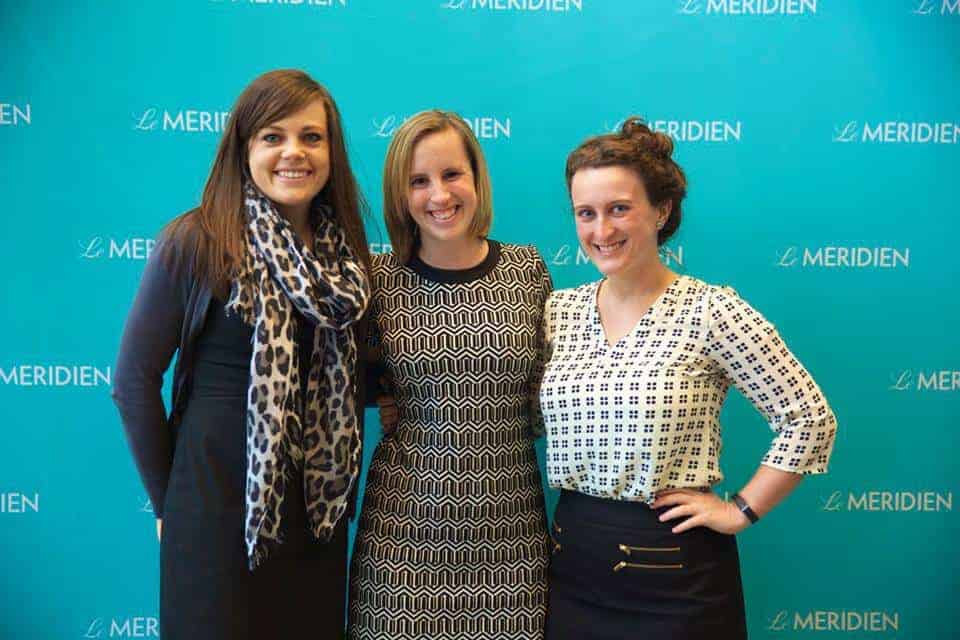 (photo courtesy of Le Meridien Charlotte. I don't even like the way I look in this photo but wanted to share it because it shows how good of a grand opening party Le Meridien throws).
After the collected our coats, we (my friend Emily is on the right and Mary of Fervent Foodie is on the left) started with a professional photo at the entrance. In a matter of moments there were trays of wine and craft cocktails at my fingertips (I started with a glass of red, per usual).
But it didn't stop with the trays (and trays and trays) of drinks. We're talking an extensive spread of cheese, charcuterie, olives, bread, dips, two pasta stations, a crudo station, passed hors devours, a bourbon room (yes, a whole room dedicated to bourbon) a latte artist, elegant gowns, and living art.
Join me on this elegant journey celebrating Le Merdien Charlotte's grand opening. Don't worry, we will talk about the food in a moment.
Le Meridien's second ward location, proximity near the courthouse, and gray exterior should not deter you from a visit and you should absolutely go check it out. Le Meridien's lobby is very sleek and modern and chic and it is not what you would expect from looking across the street from the lot I park at for work and with the full knowledge of the hotel's predessor, The Blake. The inside has fancy art and splatter paint carpet and pops of yellow and chairs that look like they are from "The Jetsons" and it's just really cool.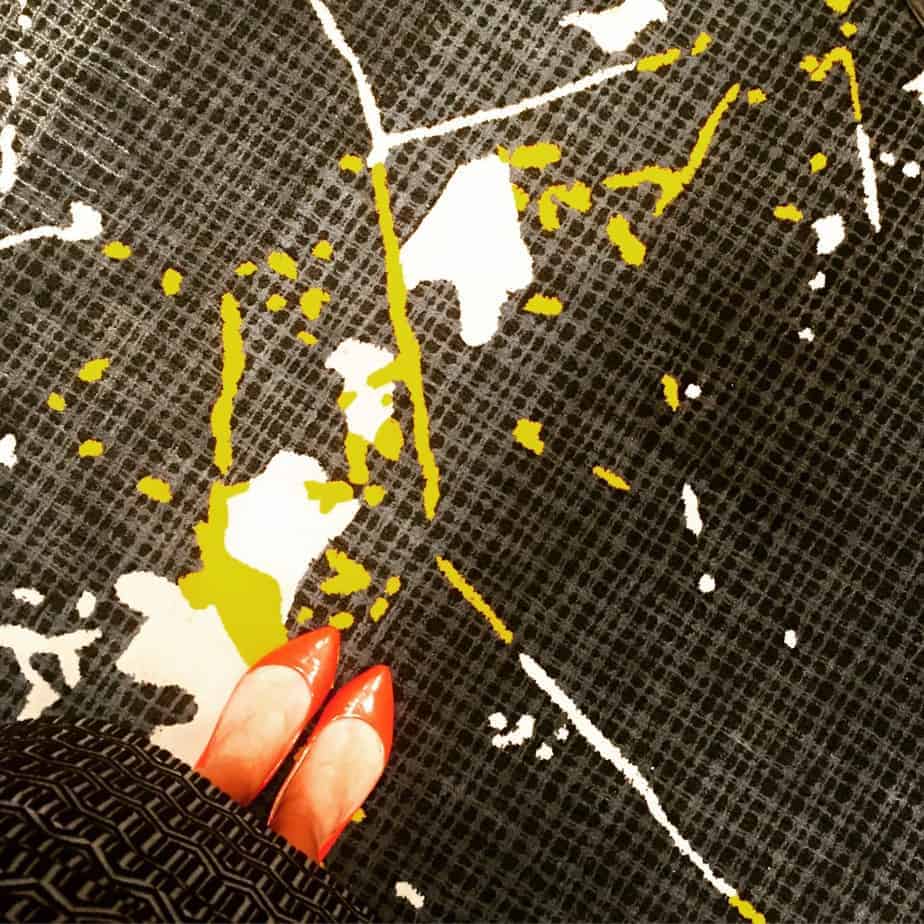 Unfortunately, this gentleman is not a permanent fixture in the lobby; he was part of the living art for the party. And if anyone is wondering (I know you all are), he was not wearing a butt pad that evening, he just works out a lot and does a lot of squats.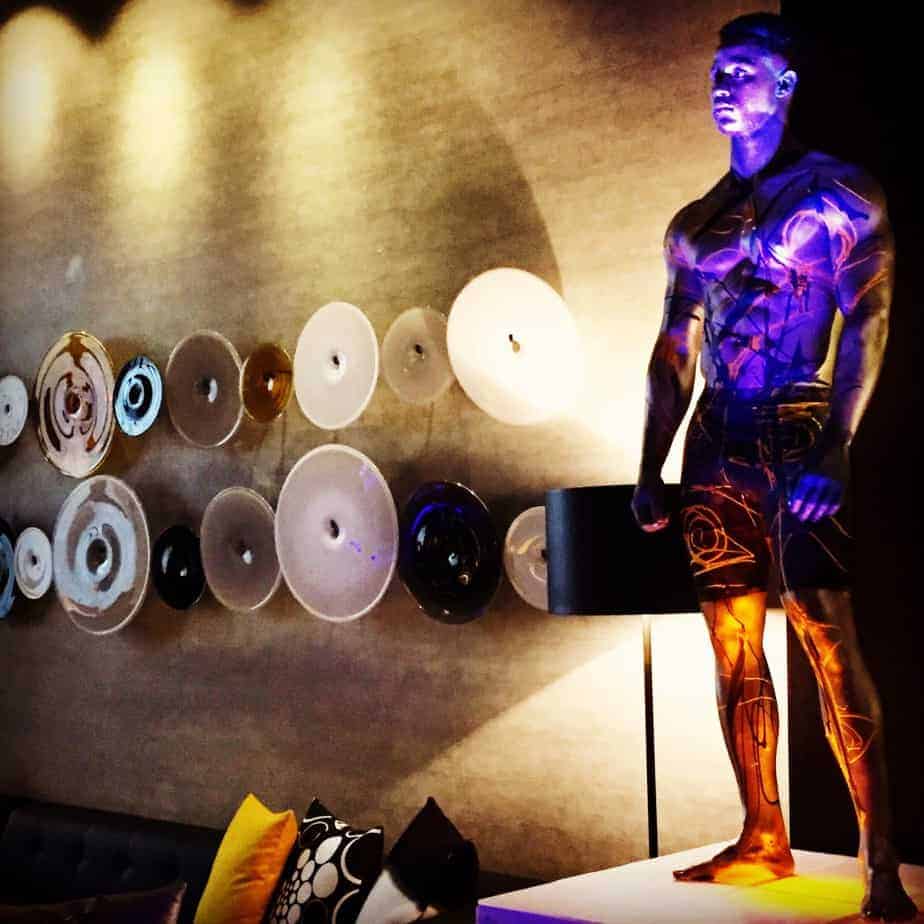 Tucked in the corner next to the cool lobby and a sleek wood bar where bartenders are slinging creative cocktail creations (each bartender has a separate menu of drinks they created, but luckily, they can each make their own). Straight past the bar is the hotel's new restaurant, Evoke, a "new-age steakhouse" whose focus is on steaks, house made pastas and fresh crudos using seasonal ingredients.
Back to the party. We sipped on our wine and chatted up Esther Maasdam, the latte artist, who designed Queen City inspired latte art for the occasion. Esther is from Rotterdam (which is in Holland, and I knew that!) and travels all over the world creating latte art (cool job alert). We talked about her brief visit to Charlotte while we checked our her cool lattes (she made a trip over to 7th Street Public Market and had great things to say about Not Just Coffee). Also, a Hugo the Hornet latte? Way cool.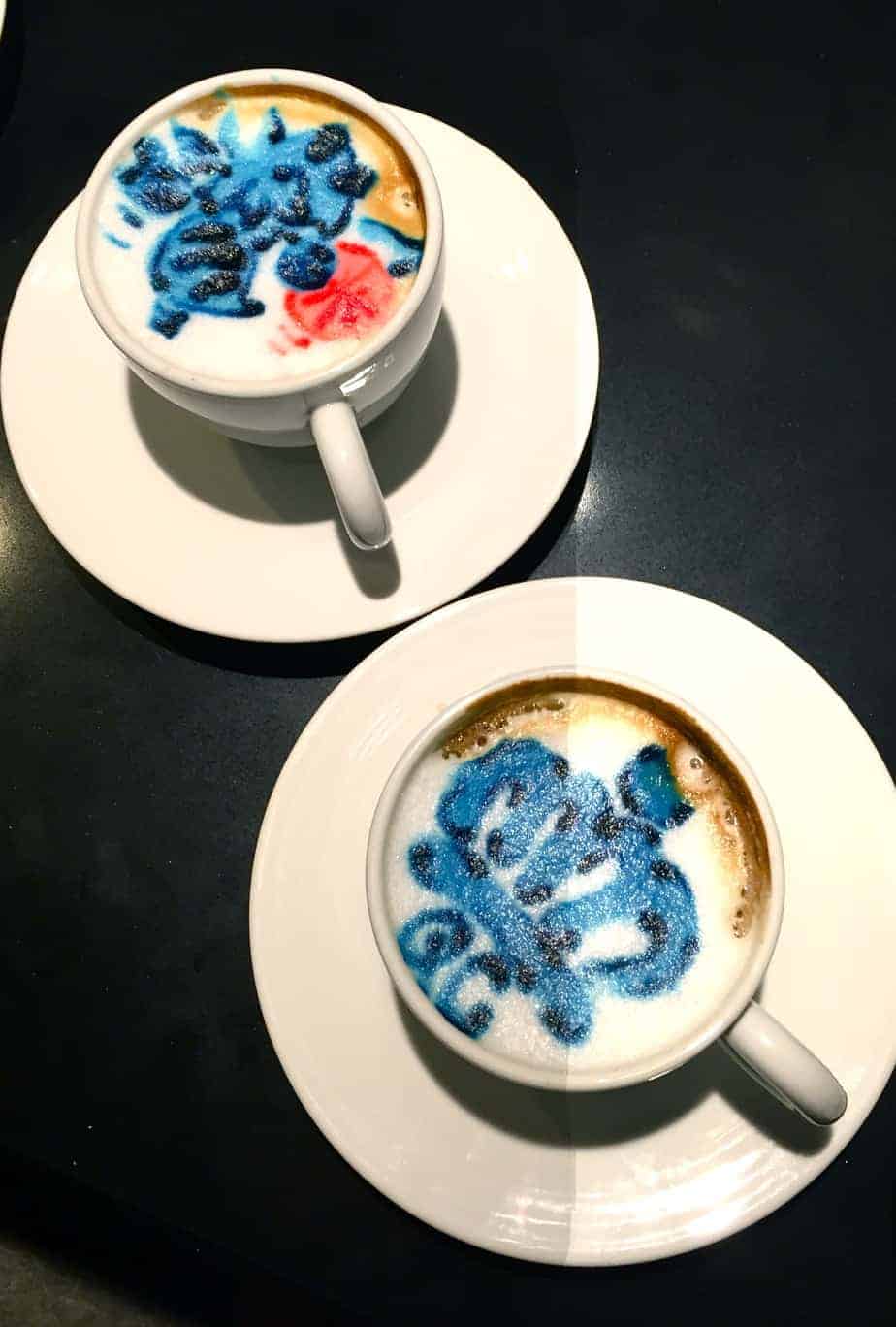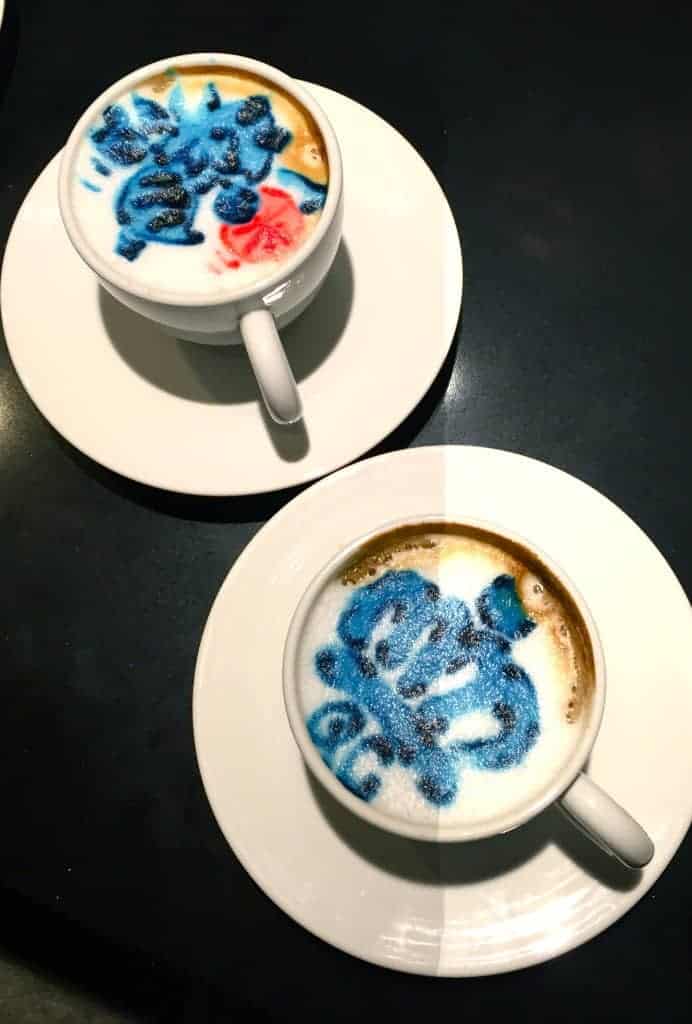 We eventually made it to the bourbon tasting room which was staffed by Le Meridien's head bartender, Xavier, who is extremely knowledgable about bourbon and bitters and is a magician. He mixed us some great drinks based on the taste preferences we gave him and also did a trick where he turned my dollar into four quarters. Awesome.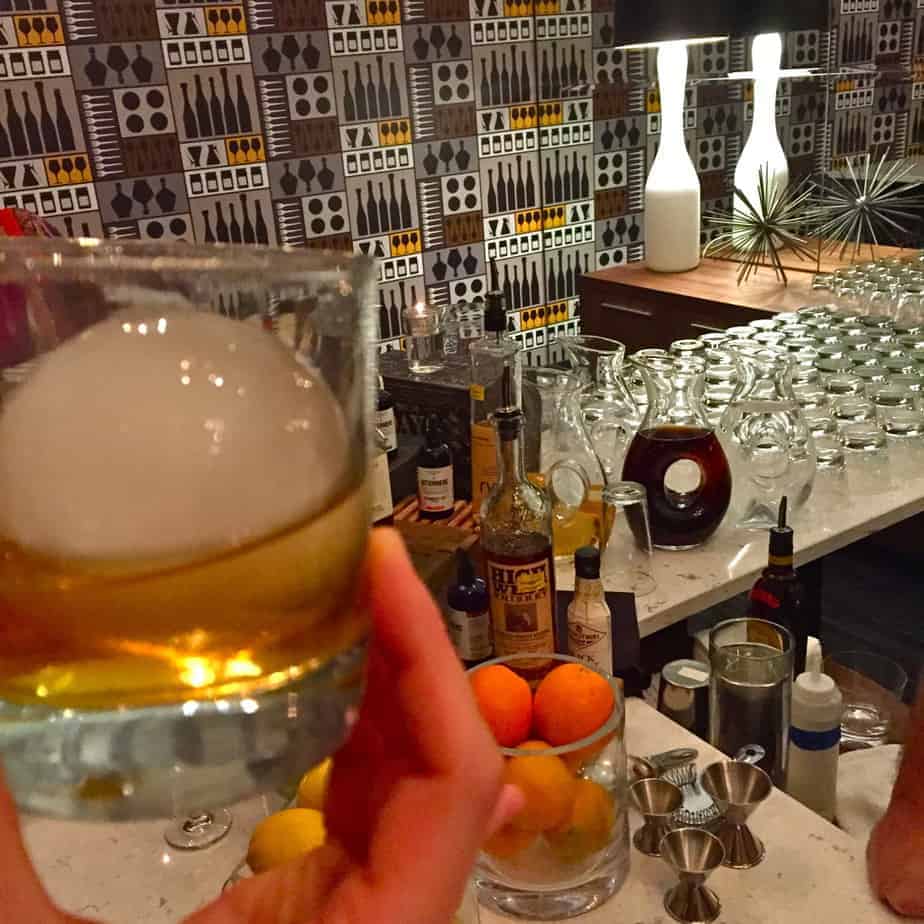 He also recommended that we try one of the signature cocktails being passed around (and we did, and it was sweet and refreshing). I am definitely going back to the bar to visit him and sip on some more signature creations (official motion to move happy hour to Le Meridien's bar for delicious cocktails. It is across the street from work after all. #lawyerjoke).
We also indulged in a lot of snacks at the party, including a selection of meats and cheeses, crudo and pasta from the pasta station. The crudo and pasta were smaller bites of Evoke's signature dishes.
Since we've seamlessly transitioned into food, let's stay there. The party was great because I got to sample a variety of Evoke's menu items, but the true food treat was a four course (and a surprise fifth course) dinner at Evoke on a quiet Monday night. AJ and I had a wonderful time exploring Evoke's menu through the different courses, and went home very full with a lot of leftovers.
Let me explain what a wonderful meal we had. The food was so tasty, flavorful, and delicious. AJ described his pasta as "phenomenal." Several courses and pant sizes later, AJ said dessert was "amazing." These quotes truly highlight how good our food was, because AJ doesn't use words like phenomenal and amazing (I learned he liked my chili very much when he once told me it was good and then 2 months later asked if he could make it again).
Our waiter Justin was engaging, friendly and knowledgable about the menu items, and he made our dinner fun. Also his menu recommendations were on point. I asked him for a pasta recommendation and he said that the gnocchi was his favorite (he is from Maryland so he was candid with his bias for crab). The gnocchi (with crab and pancetta) was super delicious, and at the party, Mary said it was her favorite dish. He also recommended the ceviche (with habanero, sweet potato chips, red onion and lime juice) but unfortunately, the night we went, they were out. I tried the ceviche a week later at the party, and again, he was spot on, delicious.
We started our meal by sharing a crudo, and after the devastating news that ceviche was not available, we settled on hamachi. The hamachi was good, but not as great as the ceviche or yellowfin tuna (which I also got to try at the party). But our meal only went up from there.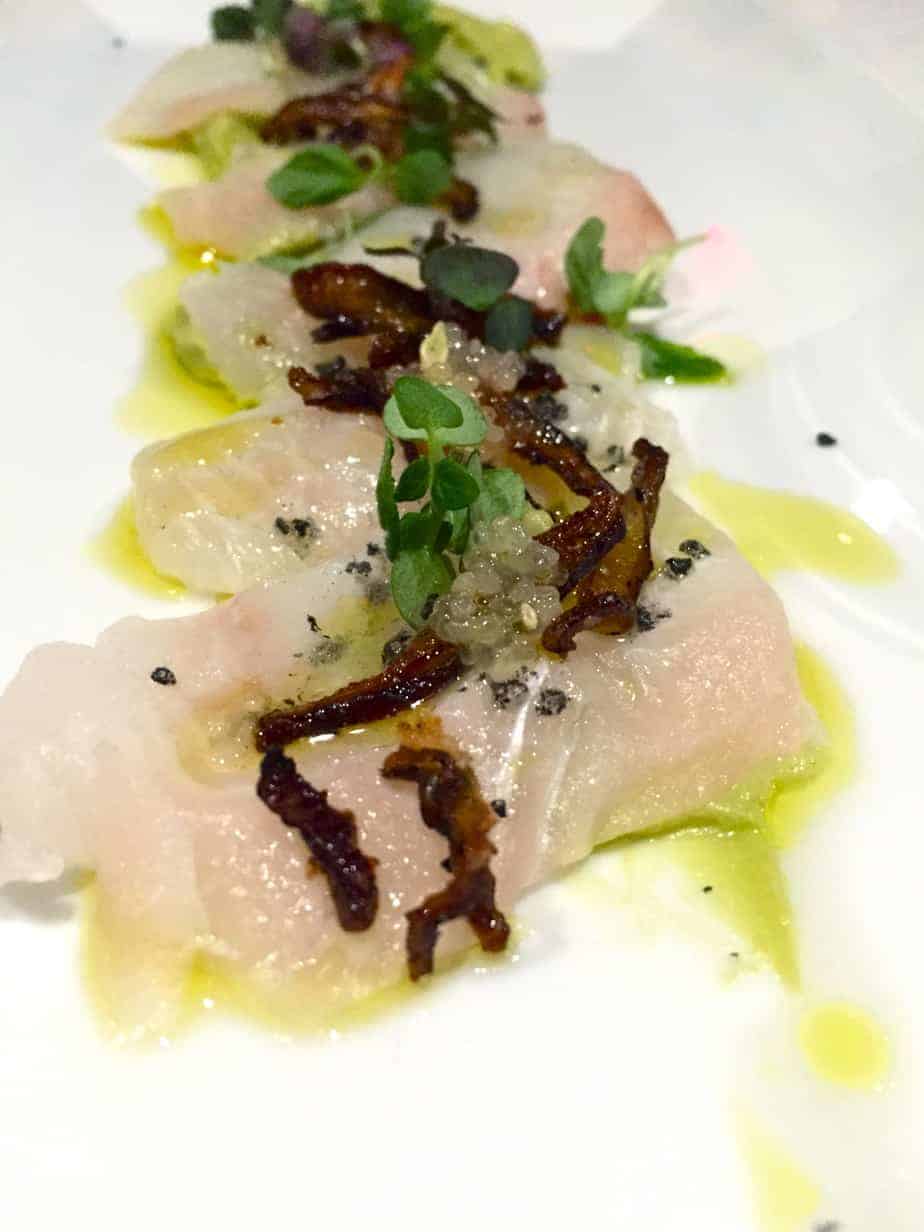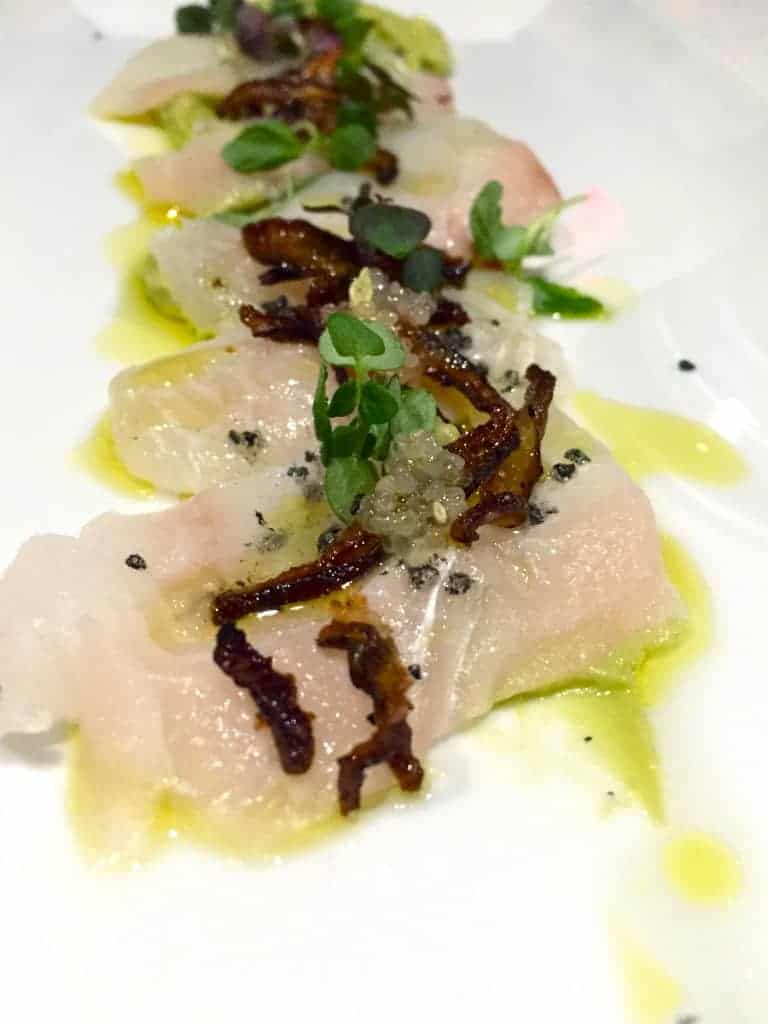 Next up was the pasta course, with crab gnocchi for me (YUM) and bucatini (with beef tenderloin, maderia, mushrooms, and a pine nut crust) for AJ. The gnocchi, as previously discussed, was delicious, tender, had just the right amount of sweet flavor from the crab.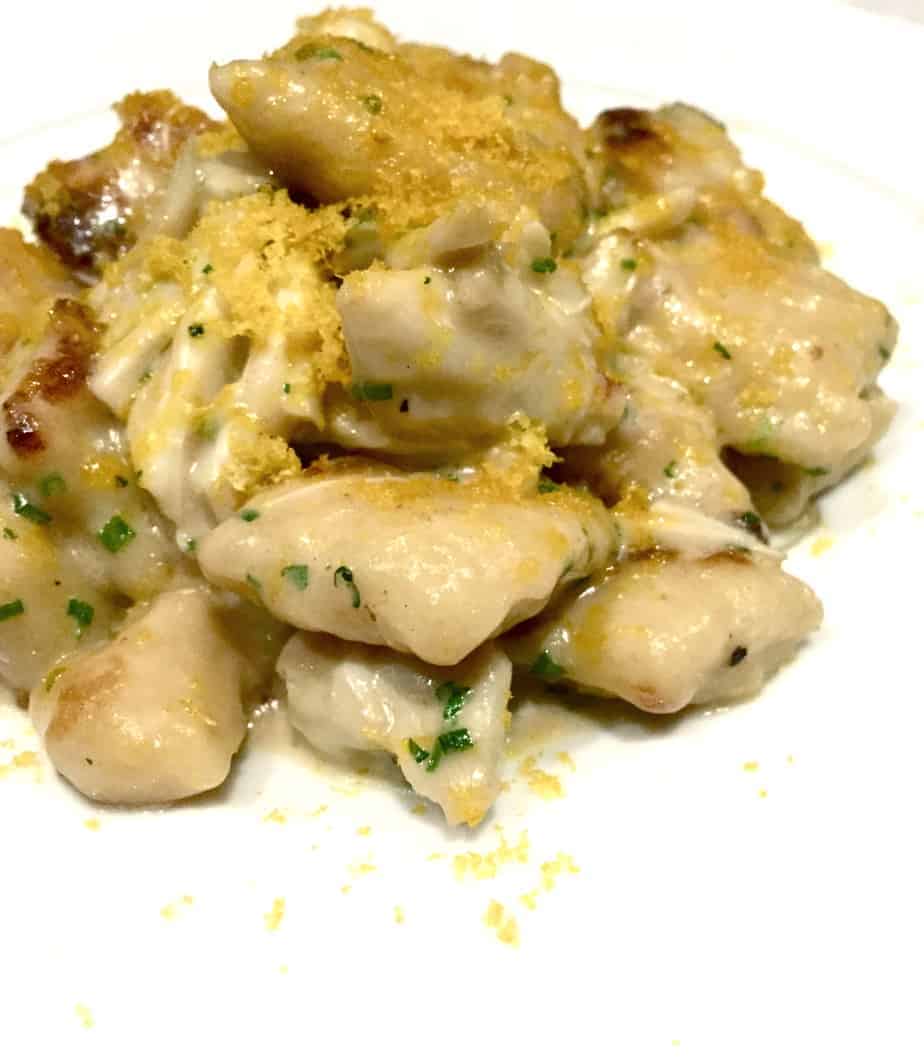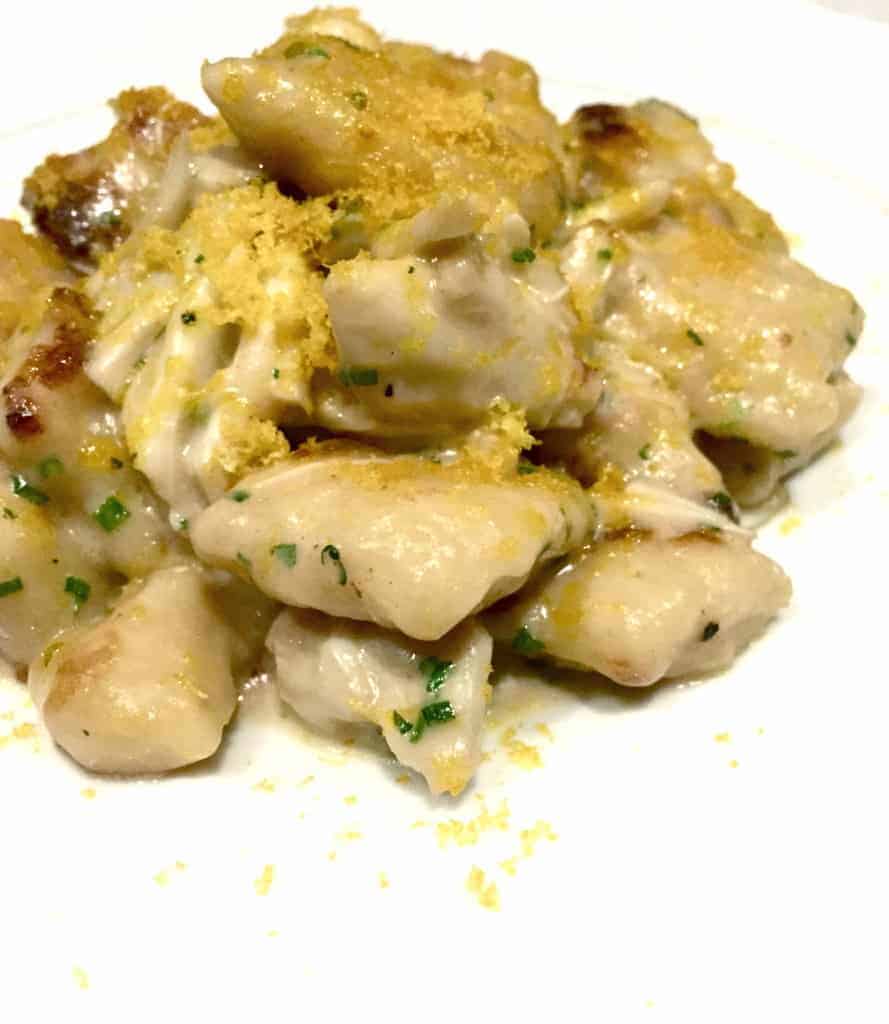 The bucatini was the aforementioned "phenomenal" pasta. It was earthy and robust.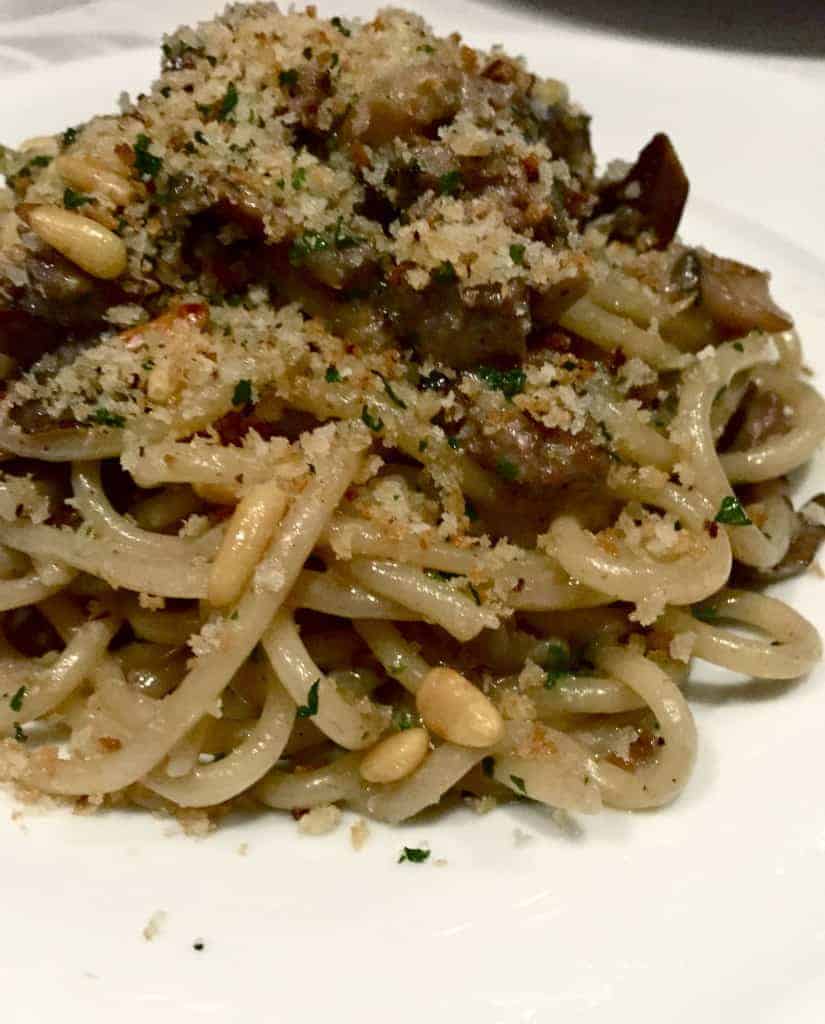 We then moved on to appetizers (and started accumulating take out boxes). I had the frisee salad, with argula, pear and poached egg.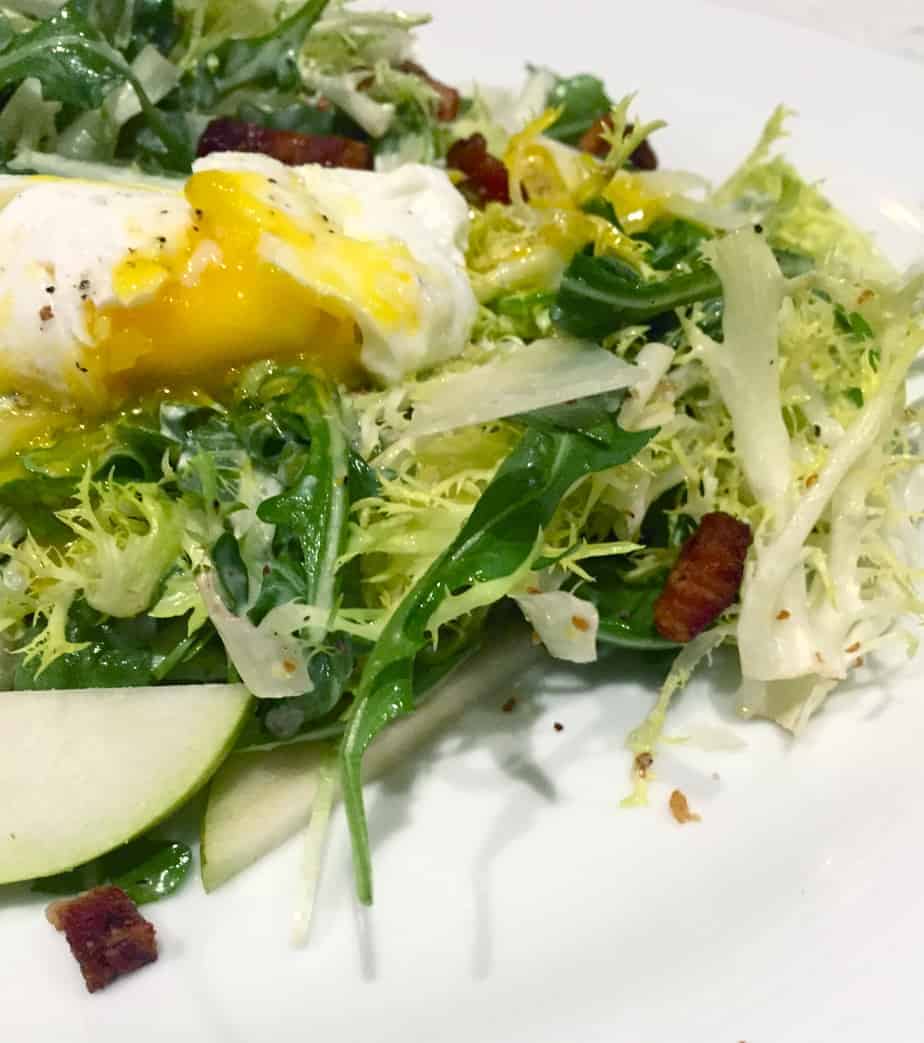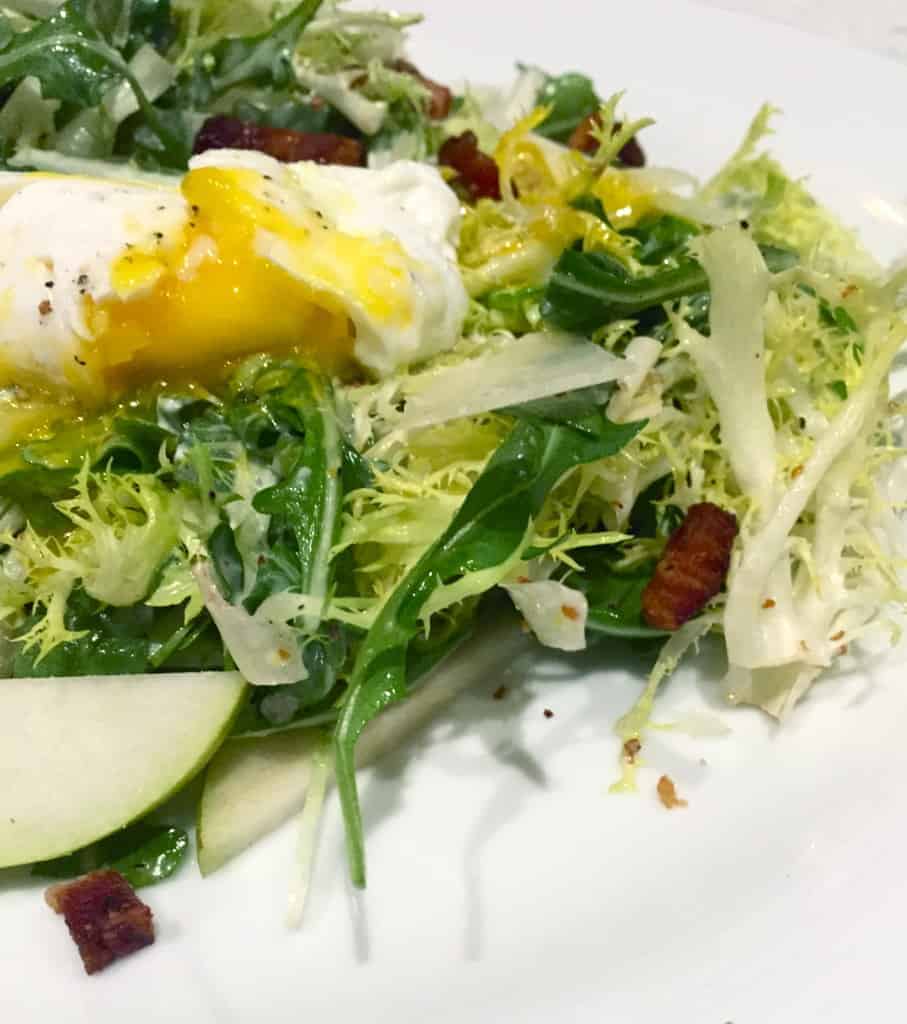 I loved that the egg was used as a dressing. AJ got fried oysters (which I'm not usually a fan of, I prefer raw) but these were plump and crispy.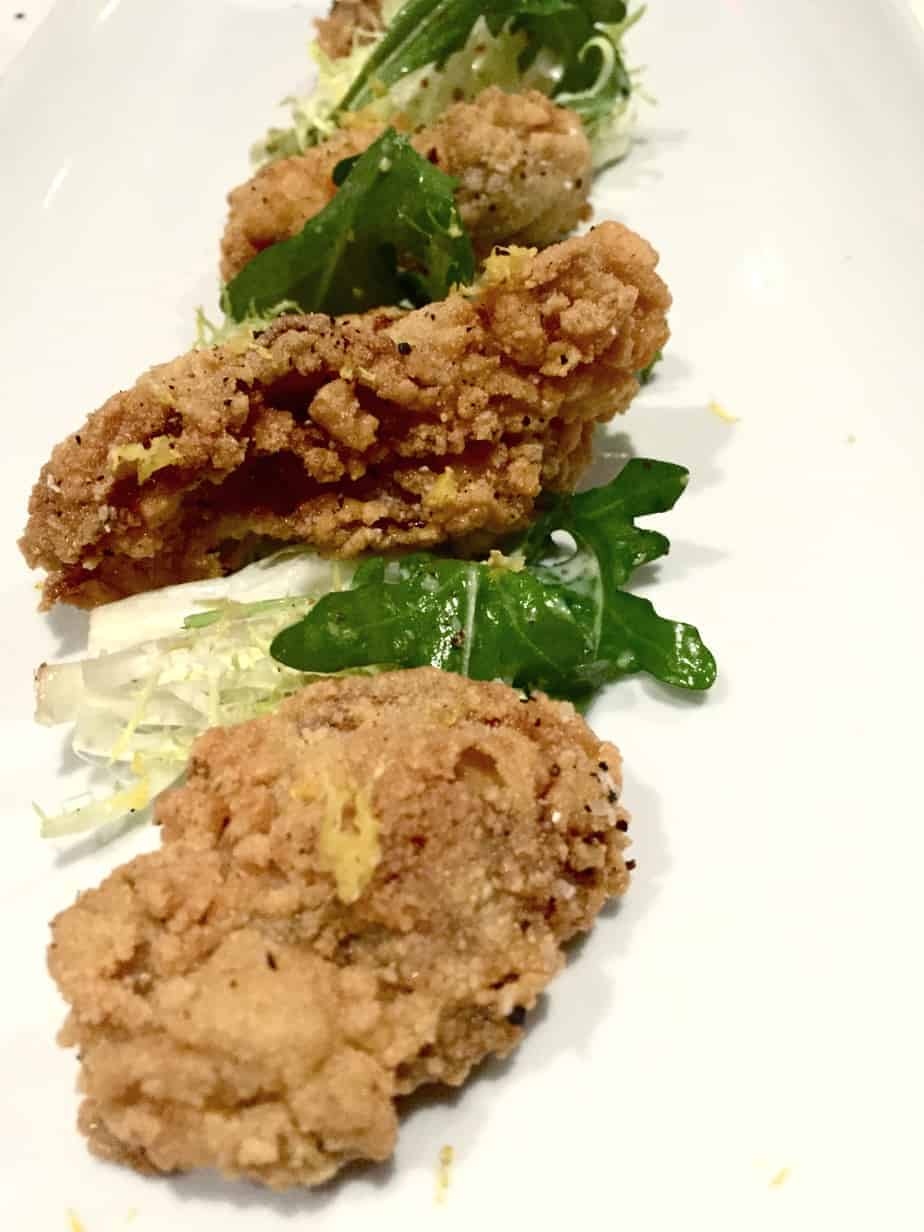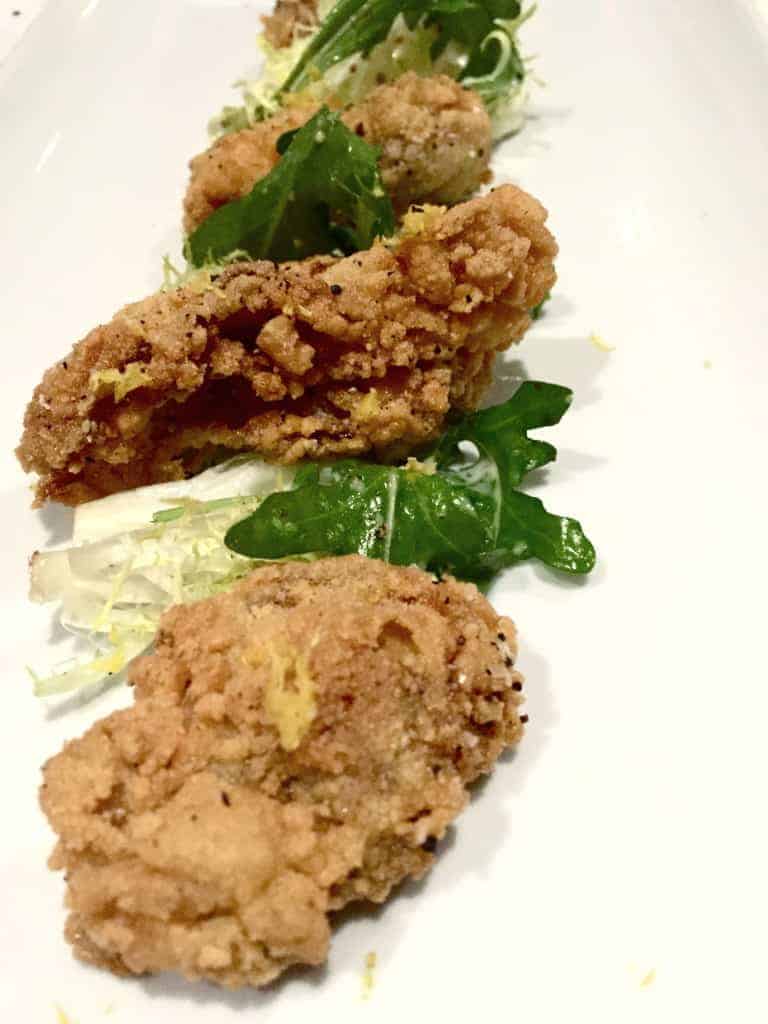 For our mains, we both ordered steak, because at a steakhouse, you should order steak (though the scallops were tempting, so I'll need to go back and try those). I ordered the 21 day dry aged NY strip. It was my first time eating an aged steak, and the flavors were new, interesting and different.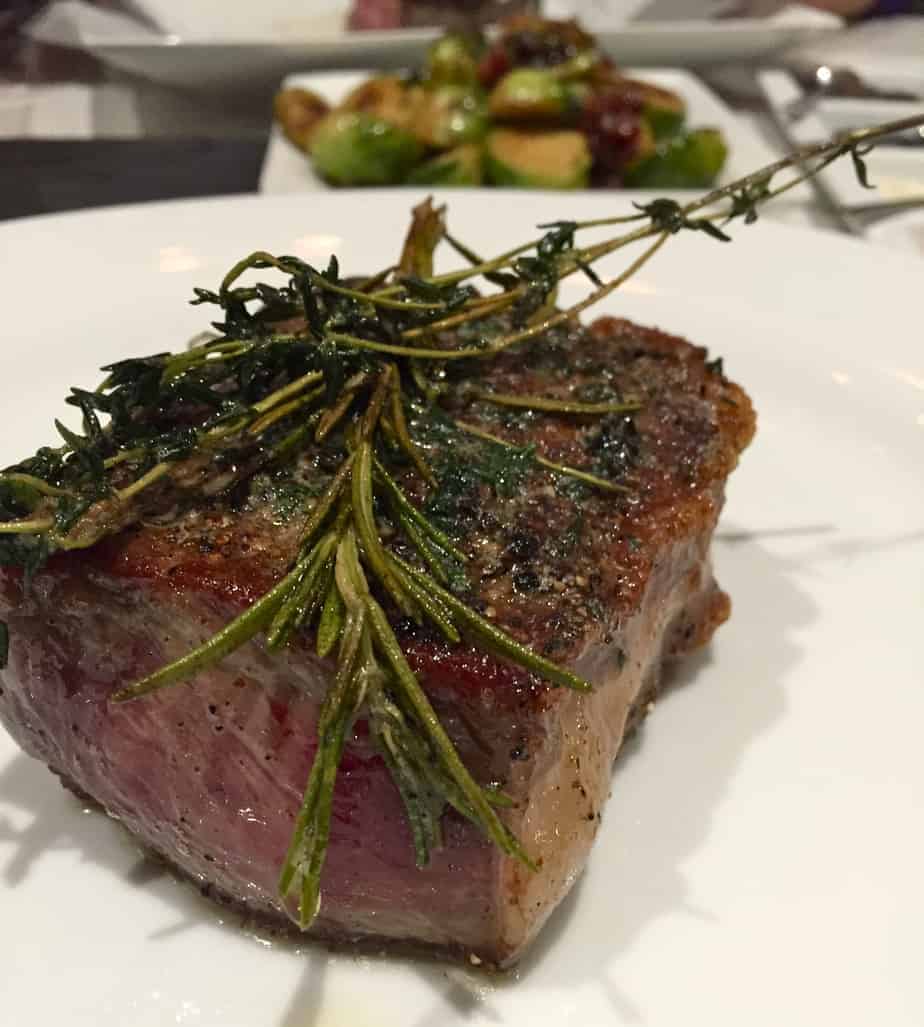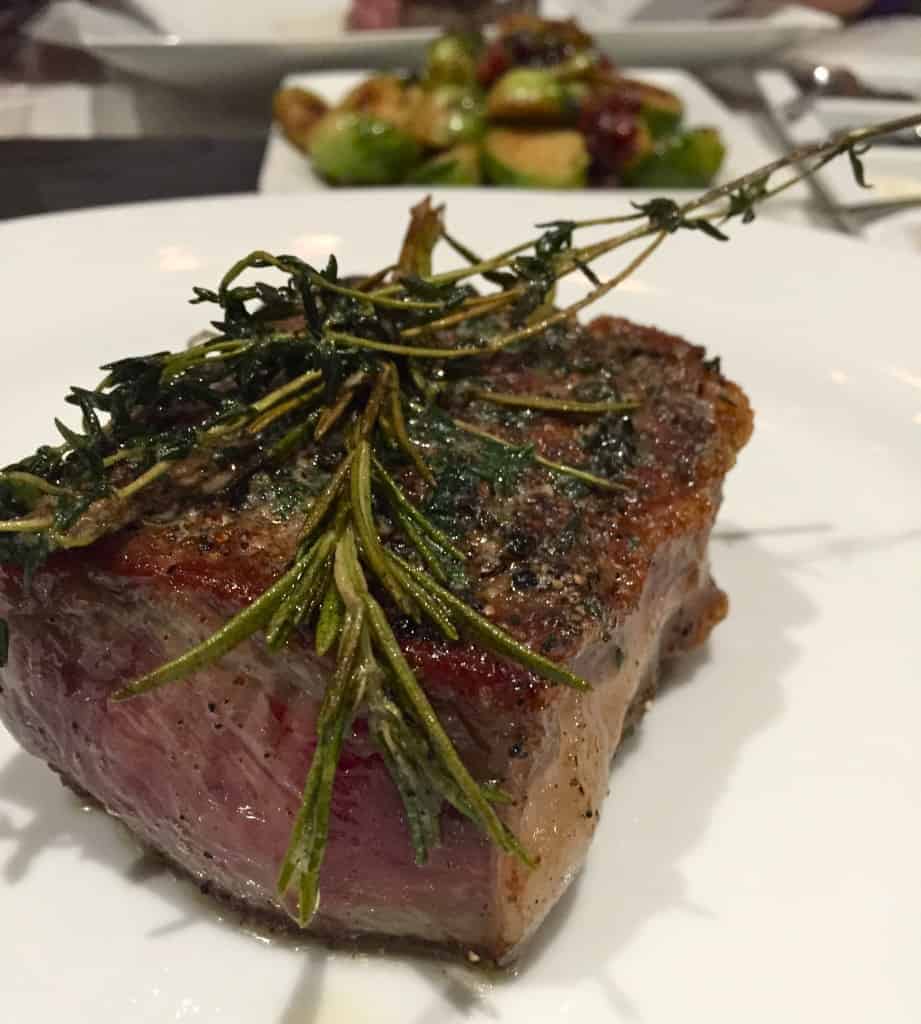 AJ got the ribeye. Both were cooked rare (but I could have event gone rarer!) and we had truffle pommel frites and brussels sprouts on the side (the sides were not much to write home about, but I do love me some truffle fries). We were so full by this point, we got a lot of steak and sides packed up for lunch the next day.
I didn't think I could squeeze one more thing into my body and then our waiter brought out a trio of desserts. I love ending with something sweet, and was able to squeeze just enough room to share these bite sized treats with AJ.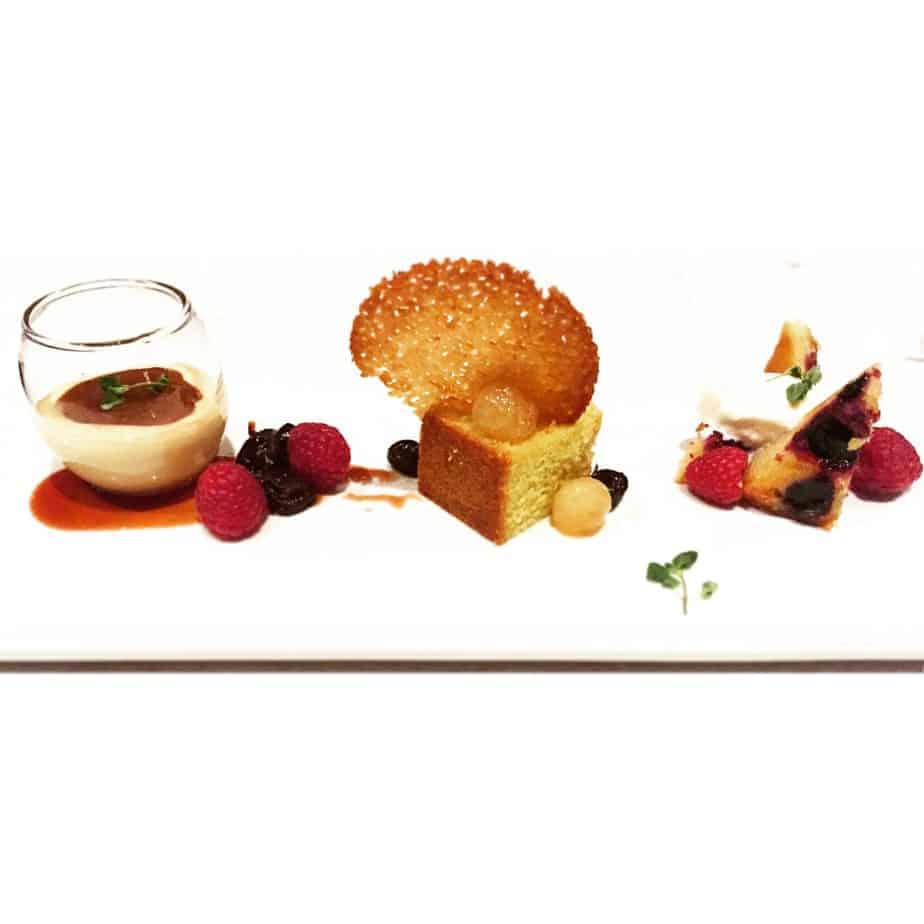 Go to Evoke, order the crab gnocchi. It's worth the trip even if there's not always a male model standing on a table in the lobby.
evokerestaurant.com / 555 south mcdowell street, uptown
monday through sunday 6am to 11pm
**Thank you to Evoke and Le Meridien Charlotte for treating AJ and me to dinner and for an invitation to your fabulous grand opening party. All opinions are my own. No one asked me to write anything in return.