aunt julie's pepperoni bread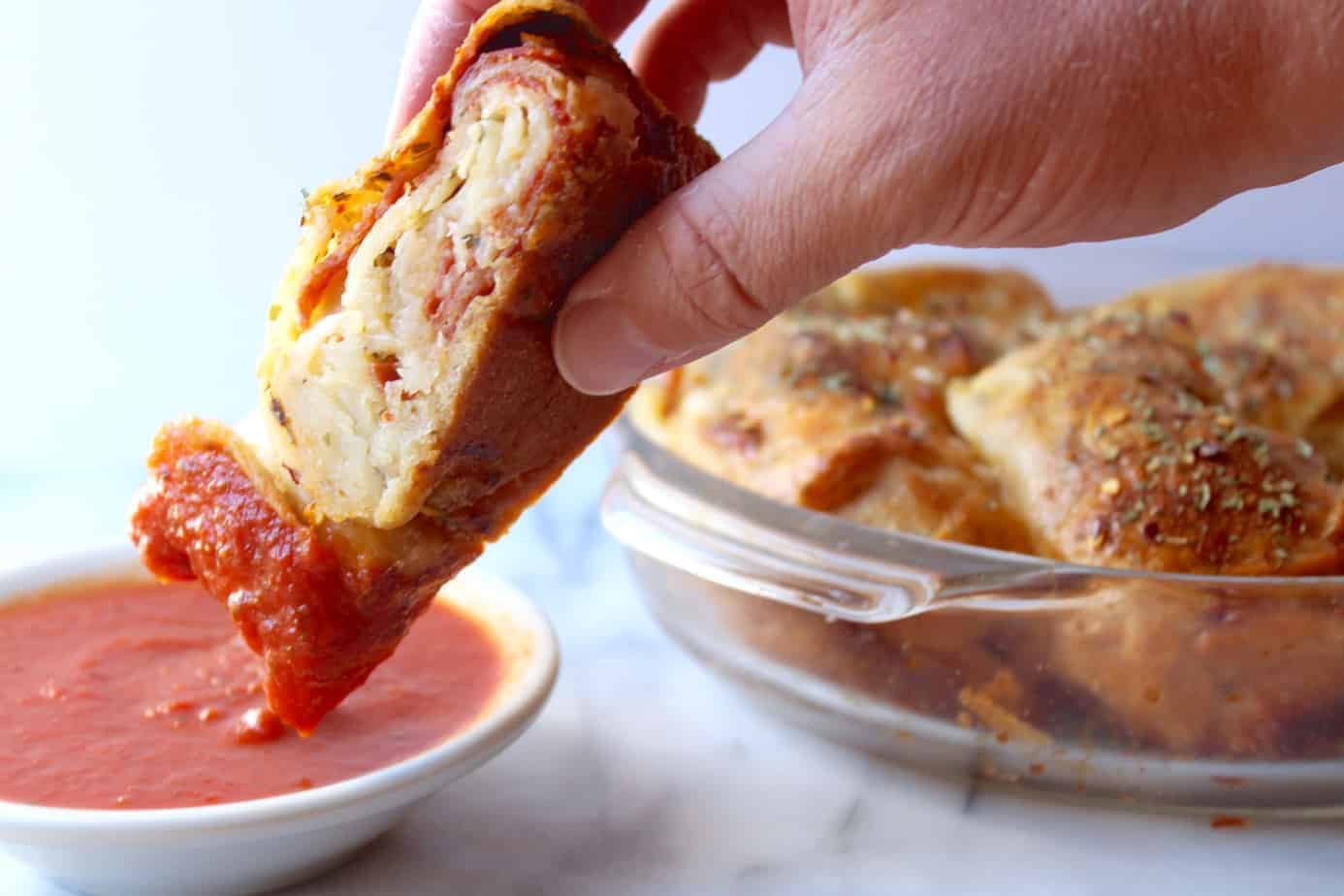 1 package frozen or refrigerated bread dough
1 package pepperoni slices
1 package shredded mozzarella cheese
Oregano
Basil
Crushed red pepper flakes
Garlic powder
1 egg
1 tbsp water
Marinara or pizza sauce.
Preheat oven to 375 degrees.
Beat egg with 1 tbsp water to create egg wash.
Soften package of bread dough according to directions.
Roll out bread dough into rectangle.
Brush dough with egg wash.
Sprinkle with any combination of spices (oregano, basil, red pepper and garlic) to taste.
Layer pepperoni slices and mozzarella cheese (in alternating layers, I usually do 2 layers of each).
Roll up from long end (hot dog style if you will).
Coil in greased, glass pie plate.
Brush again with egg wash.
Sprinkle with additional spices, to taste.
Bake for 35-40 minutes until golden brown.
Serve with a side of sauce for dipping!!
Recipe by
Off The Eaten Path
at https://www.offtheeatenpathblog.com/2017/09/22/pepperoni-bread/