simple guacamole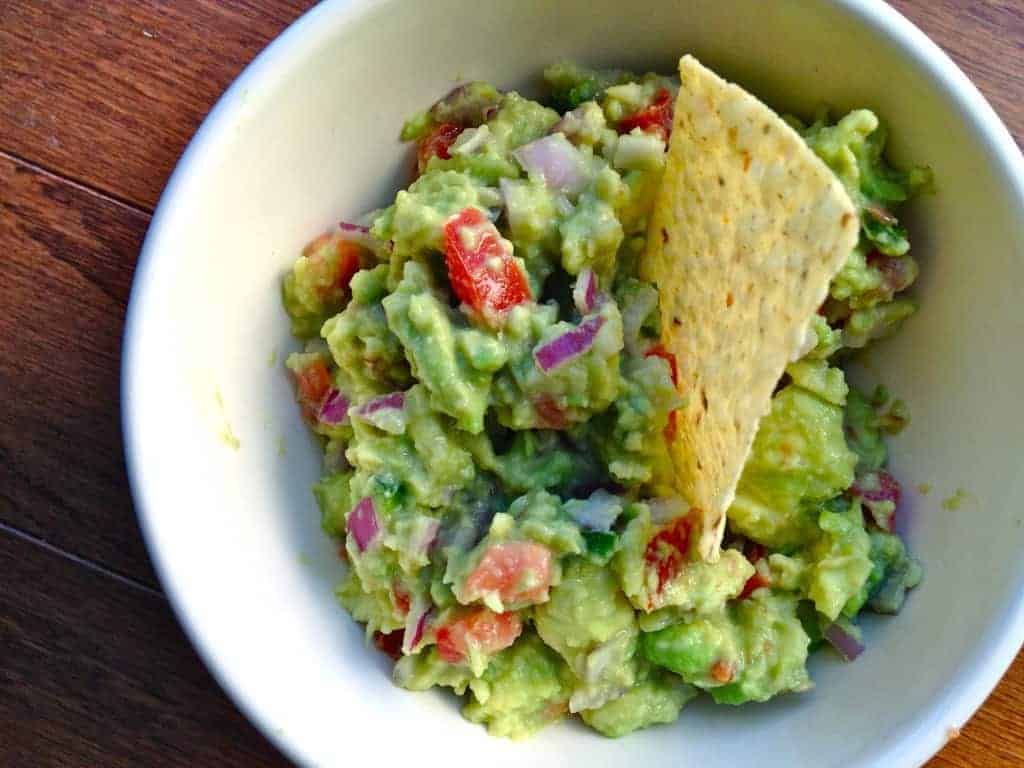 2 ripe avocados
1 ripe roma tomato (any other small tomato will do, we're talking bright red)
½ red onion
2-3 cloves garlic
1-2 jalapeños (depending on how spicy you want it)
juice of one lemon or lime
salt, to taste
Scoop out the avocados into large bowl.
Mash until desired consistency. I like my huac a little chunky, but you can mash until smooth. Put your back into it.
Chop up tomato, onion, jalapeño and throw into bowl.
Mince garlic (I use a garlic press) and throw into bowl.
Squeeze lime juice into bowl with other ingredients (you may not use all of the use. Eyeball it, but you DON'T want soupy guac!! You need about one tablespoon or a little more).
Stir everything together.
Add salt and more lime juice to taste.