A few weeks ago was the first chance I got to sit and enjoy a full meal at e2 Emeril's Eatery. My first time to e2 was last Spring when I dragged AJ to the ballet and we stopped in to e2 for cocktails and appetizers. We had a great time sitting at the bar and the food was delicious; we made a mental note to come back for full fledged dinner. My second time was also at the bar when I was doing some research on Charlotte cocktails and they whipped me up a Grasshopper to try. I chatted with General Manager Niki (who is an absolute doll and so funny!) while I sipped on my drink and vowed I would be back for dinner.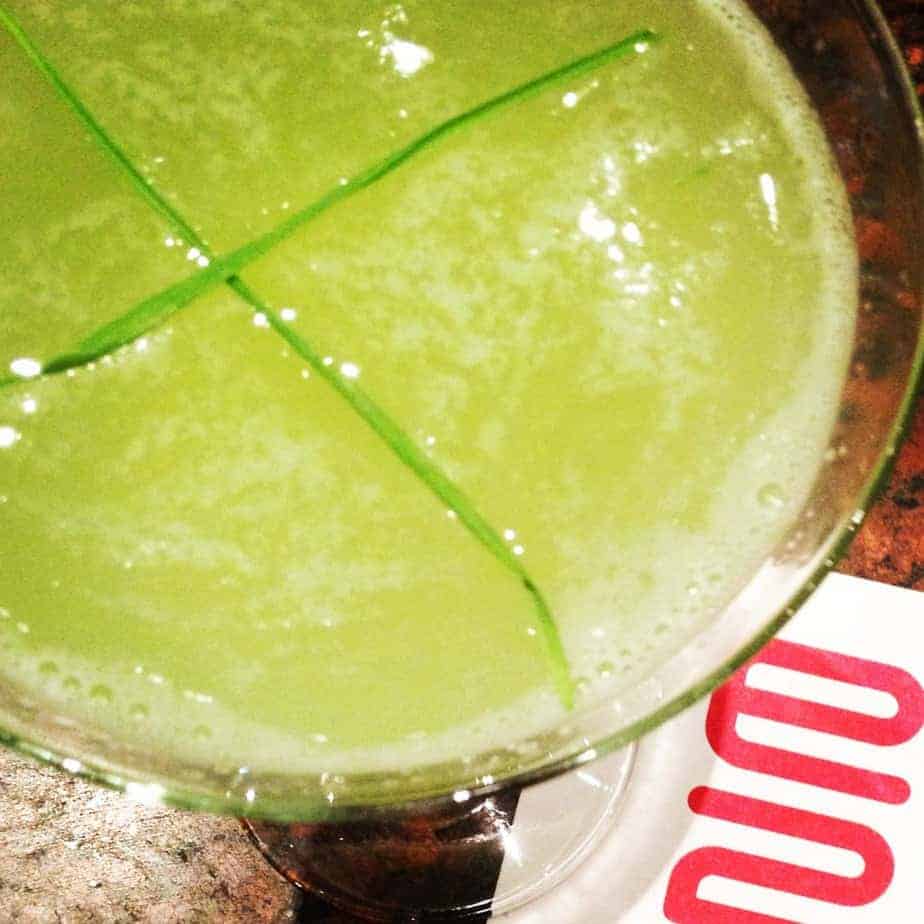 Heck, I even had the chance to eat Chef Brian Mottola's food (he was one of the competing chefs at the Fire in the City event we attended over the summer). His food was tasty and it made me want to eat the food he made at the restaurant, so mental note once again. Finally, 2015 rolled around and I finally made it!
It was worth the wait (though I wish I had been sooner!).
What I love about e2 is that it's tucked away in bustling Uptown off of Levine Avenue of the Arts. It's location makes it more of an Uptown secret; it's not prominently placed on a main thoroughfare, so you can duck away into the dark space right near one of the bigger cultural centers of Charlotte (the Mint Museum is around the corner and the Betchler is across the street). The restaurant has a cozy vibe with a touch of elegance; the kitchen is the centerpiece of the place so you can see all the action (I also like that they're using their wine as decor, it takes up it's own wall along the side). e2 serves up the type of food you would expect from Emeril Lagasse–New Orleans' inspired recipes that are eclectic, creative and comforting.
My sister Katie was in town visiting, so we went to e2 on a Wednesday evening for dinner. When we arrived, there was as decent sized dinner crowd for a chilly Wednesday–a couple families at larger tables near the kitchen, and a few Uptown corporate types who were winding down from a long day at the office and/or wining and dining business associates and clients (I learned from my prior cocktail visit that e2 is an after work happy hour spot).
After we settled on a drink order (wine for me, a cocktail for Katie) we immediately turned to food. We started with the New Orleans' Style Mussels (if you're new around here, I love mussels). This batch was served with crawfish, andouille sausage, corn, potatoes and roasted garlic.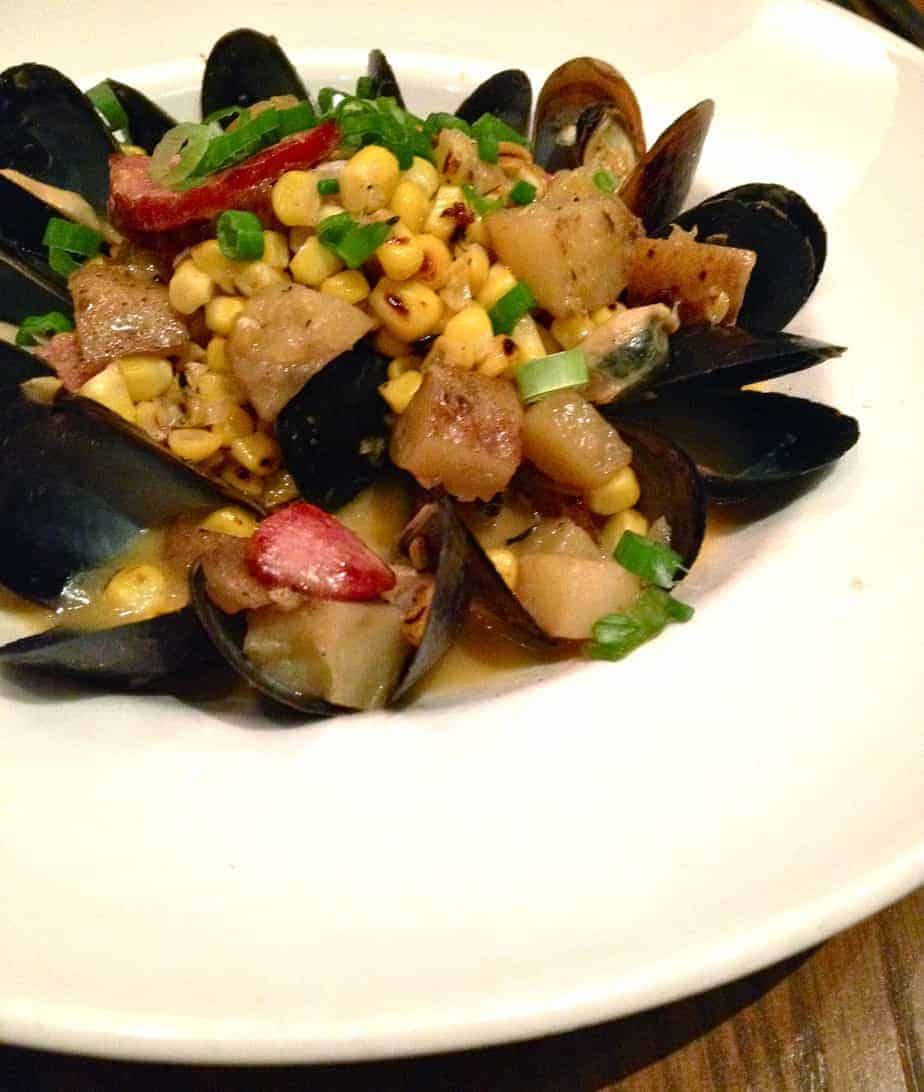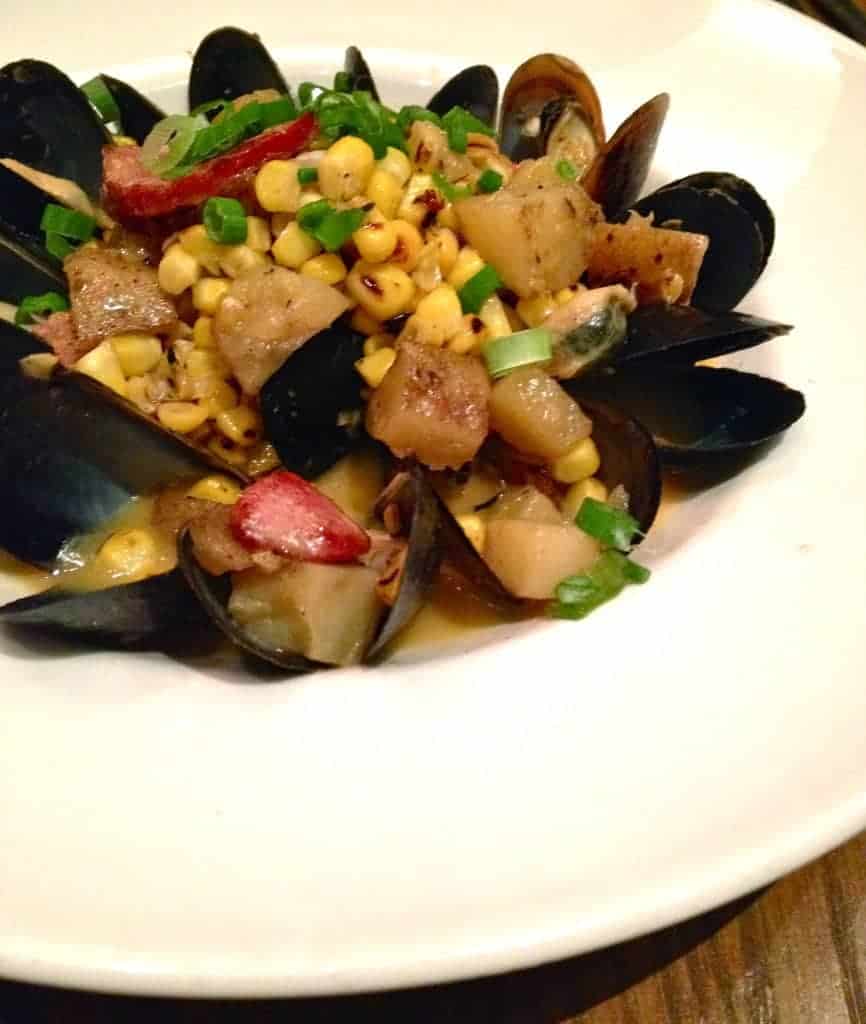 The dish paid homage to New Orleans as promised; the flavors were definitely on point. My only qualm was that they were a bit to busy for me (too many ingredients and competing flavors for mussels, I'm more of a wine broth and garlic kind of gal).
Based on our waitress' recommendation (which is my new favorite way to order in a restaurant and may or may not be irritating to my waitstaff–I'm sorry if all my question asking is annoying but I feel like waiters know what is the most delicious thing on the menu) I ordered the braised short rib for my entree.
Our waitress was totally right; the braised short rib was melt in your mouth. It tasted like it had been cooked for hours; the meat was so tender and just fell apart. The short rib was served with Yukon Gold mashed potatoes, roasted broccoli, baby carrots and crispy fennel.  It really hit the spot and warmed me right up on a chilly January night.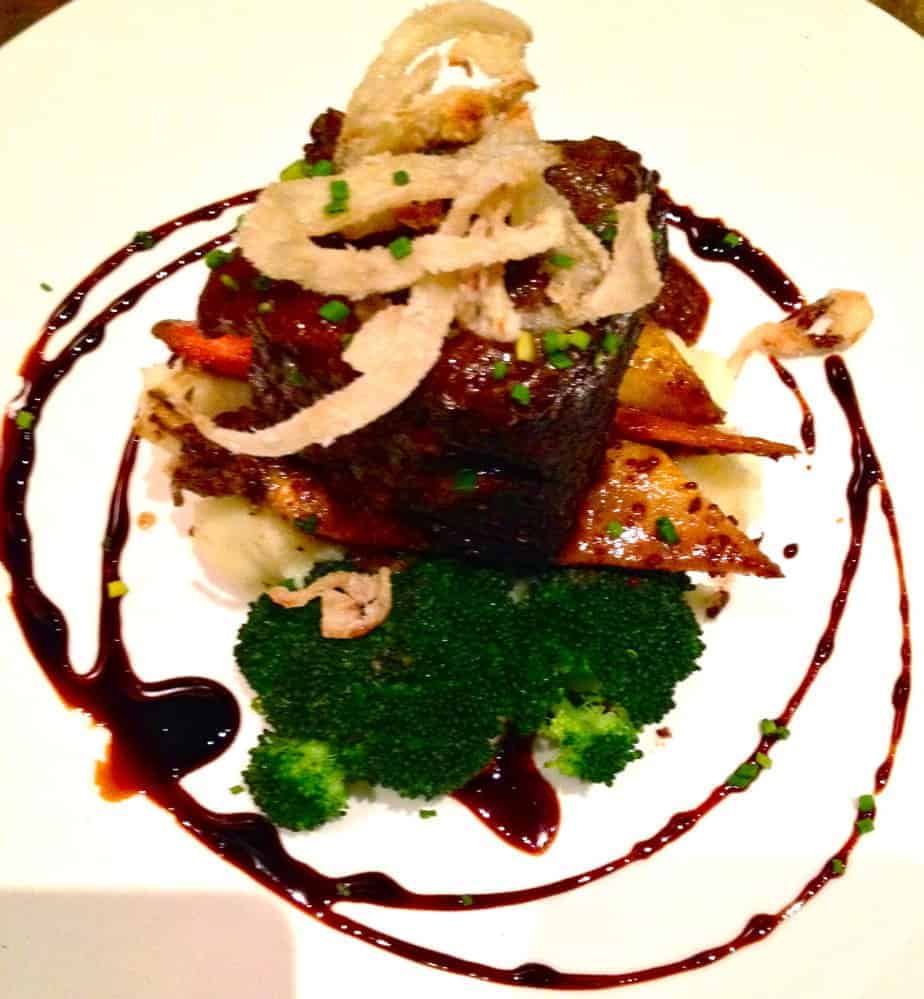 Katie went out of the box and ordered the evening's special, which was lamb served with seasonal veggies and potato croquettes. This is a dish that e2 needs to consider putting on their menu because it was packed full of flavor (and Katie ate every last bite, a huge compliment from her because sometimes she can be picky). She let me sneak a few bites in and the lamb was succulent and down right droolworthy. The flavors were good and complimentary, allowing the lamb to shine like the star it was. Also those croquettes. On point.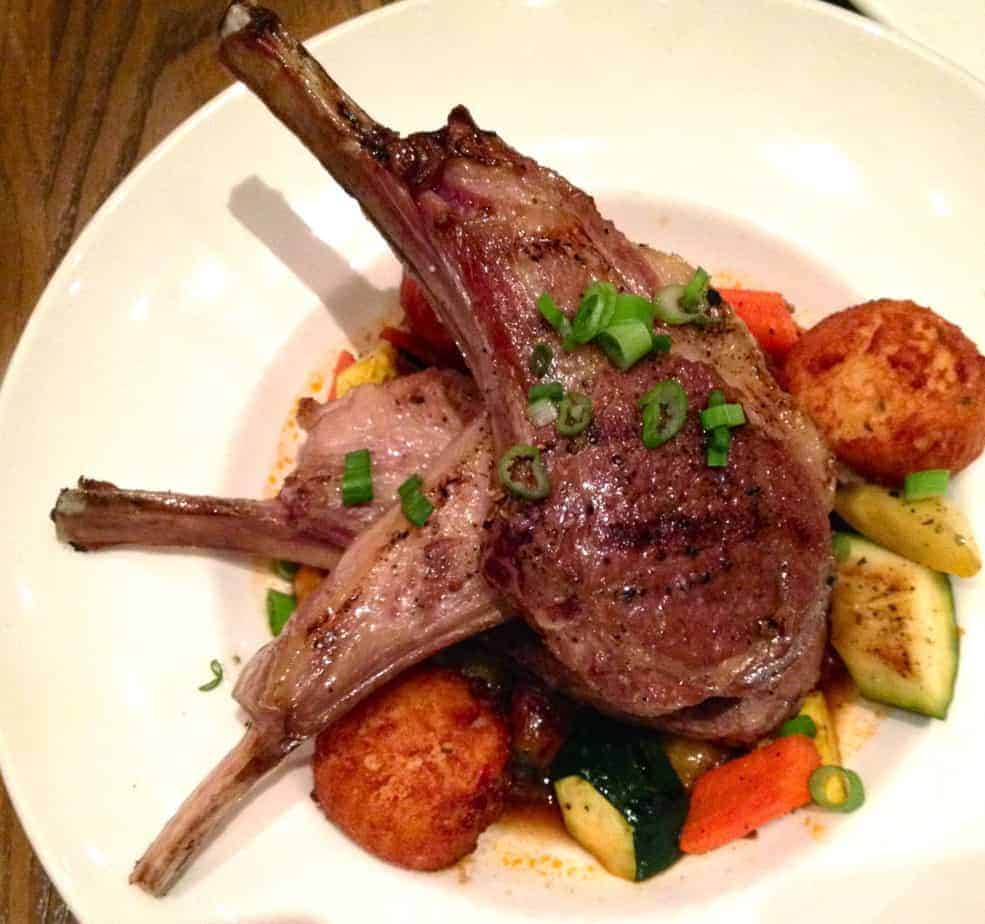 We were really fully after our entrees but both have a soft spot for sweets so ordered dessert. Katie took a trip to New Orleans a few years ago and has been raving about beignets ever since, so obviously, she ordered the beignets with powdered sugar (and swapped the espresso ice cream it comes with for vanilla, because she's like that).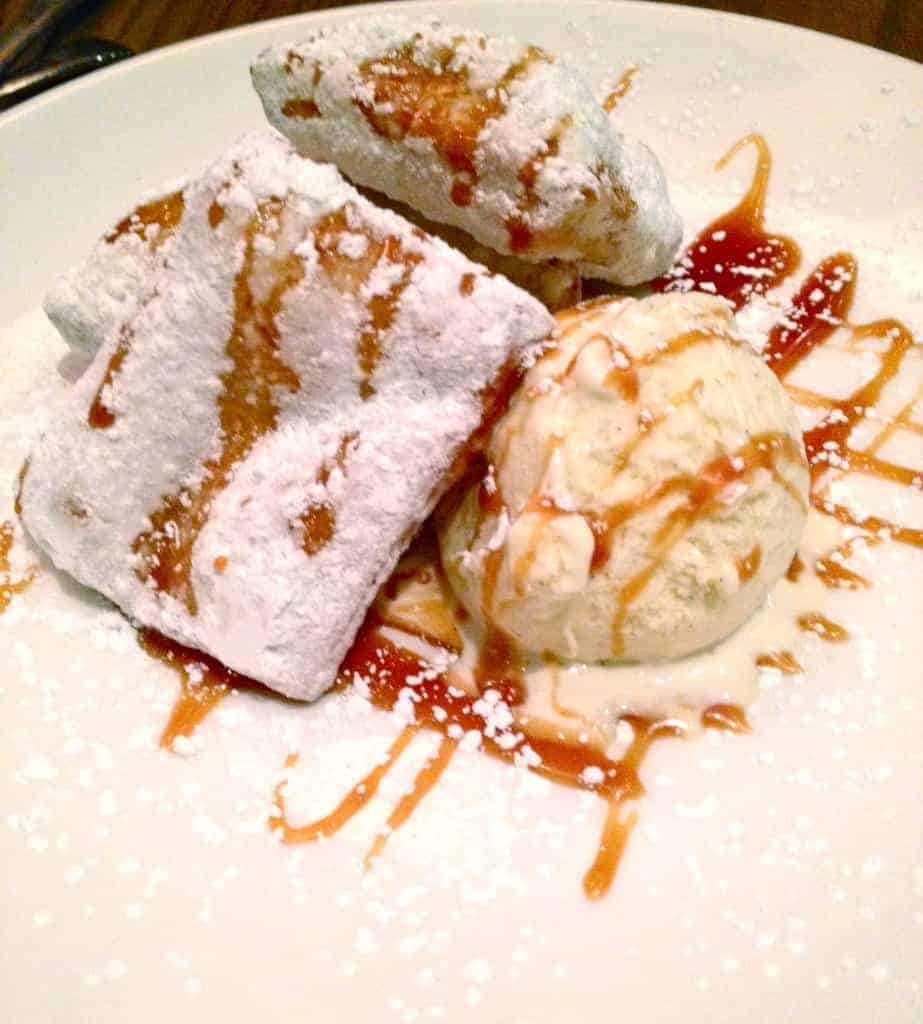 The moment I saw key lime pie I knew it had to be mine. It was the perfect combination of tart, creamy and sweet, and I love the lime zest (also coconut cream may be the best thing).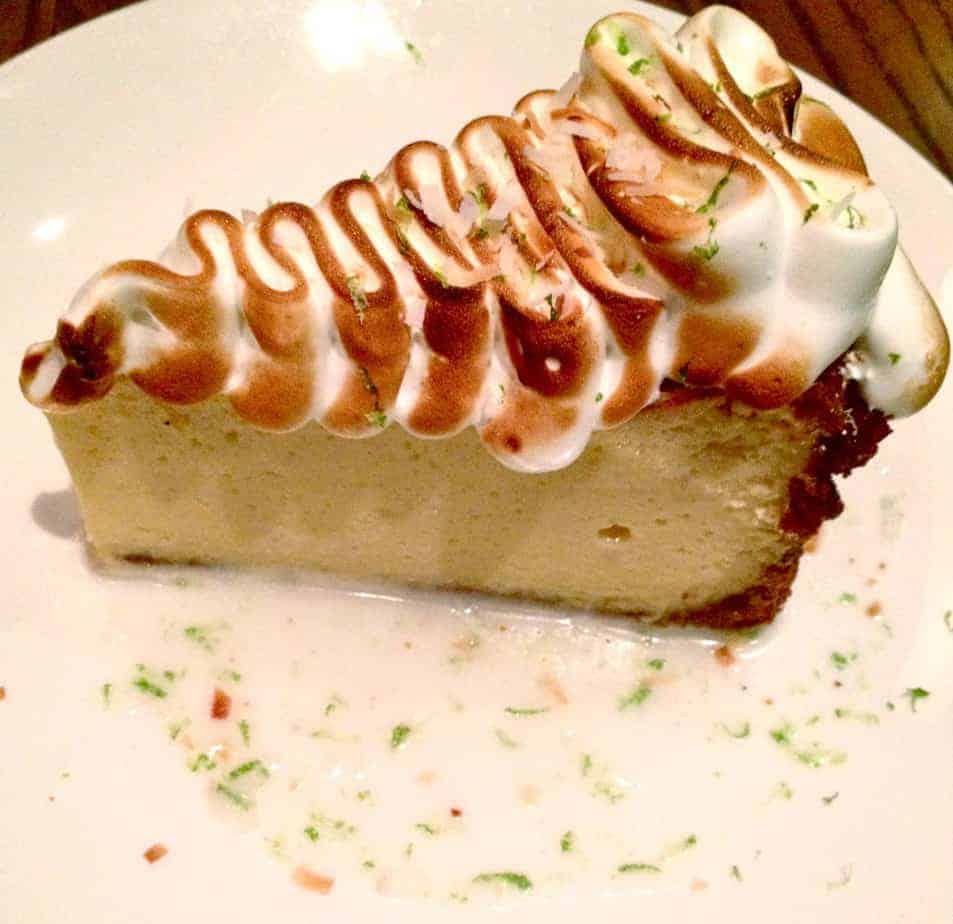 We had a fun and delicious sister date at e2. As we got dessert, AJ and Keith met us for a drink (they both ordered e2's signature, the Bacon Maple) and we let them nibble on our sweets leftovers. I'm going to duck into e2 more often for a creative cocktail and cajun flavors. Also, looking forward to eating some crawdads this spring at one of e2's famous Friday crawfish boils.
What's your must have sweet treat?
emerilsrestaurants.com / 135 levine avenue of the arts, uptown
lunch: mon.-fri. 11am-230pm
dinner: mon.-thurs. 5pm-9pm, fri. & sat. 5pm-10pm
closed sunday
**Thank you to e2 Emeril's Eatery for treating Katie and me to dinner. All opinions are my own and no one asked me to write anything in return.