Donuts are all the rage in Charlotte right now.
Seriously. Everytime I get on Instagram and Twitter and start mindlessly scrolling (don't lie, we all do it), donuts pop up everywhere. Everyone in Charlotte is instagramming their donuts.
And it's not just any old donuts. No. Most likely, a drool inducing photo of a particular maple bacon donut surfaces on social media. That sweet, sweet, sweet, delicious donut is usually tucked into a box with some friends of the cinnamon sugar and sprinkle variety.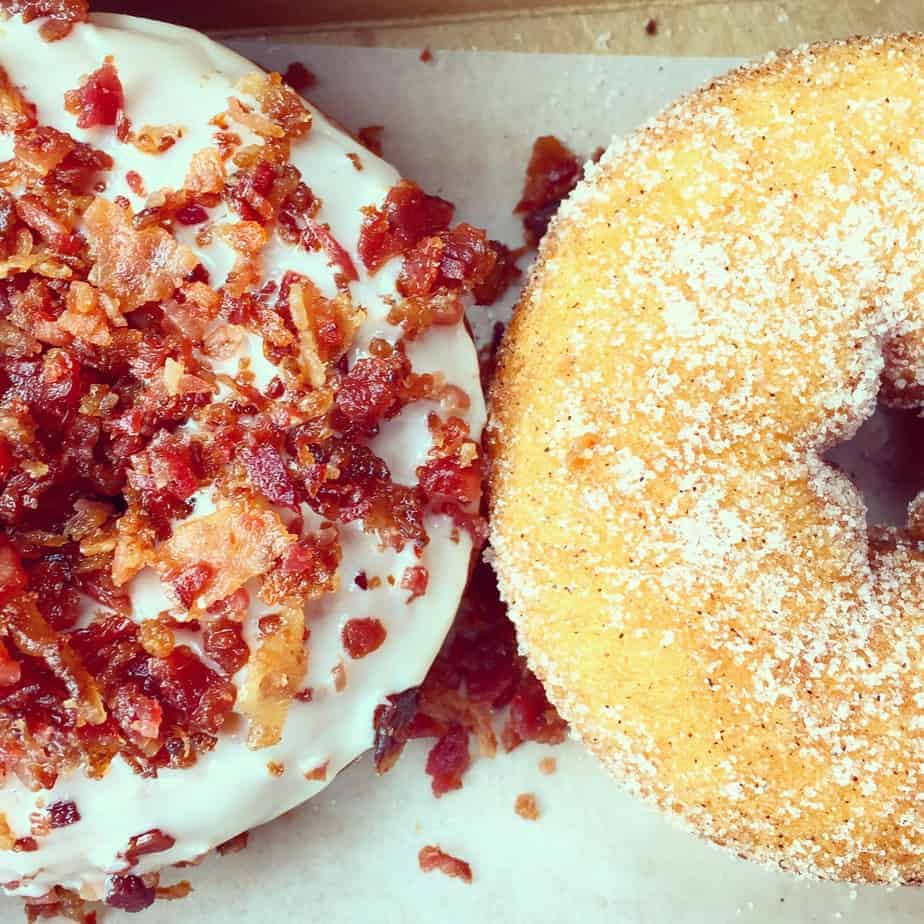 Why is everyone in the Queen City so obsessed with donuts? The ever popular, delicious donut shop, Duck Donuts (of OBX fame!) recently opened in Dilworth. And all of our inner fat kids who love sugar rejoiced.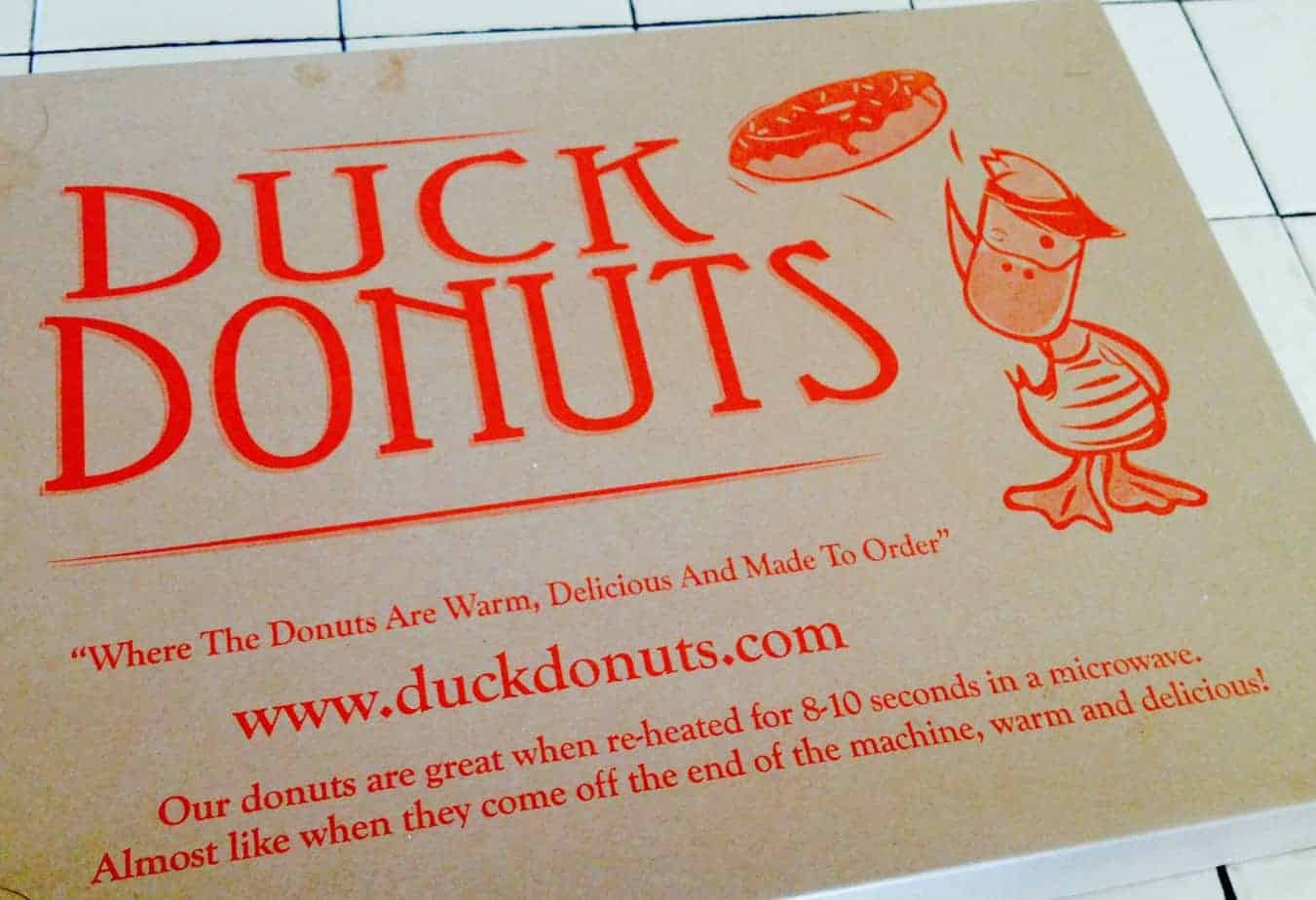 I do have to tell you something though. While Duck Donuts is one of the most happening things in Charlotte right now, I had the scoop on how wonderful this wildly popular donut shop really was. My sister, Katie, who is always ahead of the trends, has been a Duck Donuts fan for a while. Duck Donuts opened their first shop in Duck, NC (duh, now the name makes sense, yes?) down the street from where we vacation every summer (they also have a few shops open in Northern Virginia, where we are from). Katie, who has been a donut fanatic her entire life (pink frosting with sprinkles, of course) picked up a dozen for us this summer to enjoy before a day at the beach (lucky for us, Katie, who is a healthy eater and avid exerciser decided she had a donut craving and could eat donuts because she ran a 5k the day before. I also "ran" that 5k, or walked and tweeted. And I slept in while Katie and my aunt stood in a long line and fetched the donuts). When I emerged from my sleeping cave, the first thing Katie said to me was, "You have to write a blog post about Duck Donuts. I took some photos for you." Yes, the donuts are that good that my family is inspiring me to write blog posts.
(this is the line of tourists they waited in. Katie wanted me to blog so bad she took photos. She knows the way to my heart).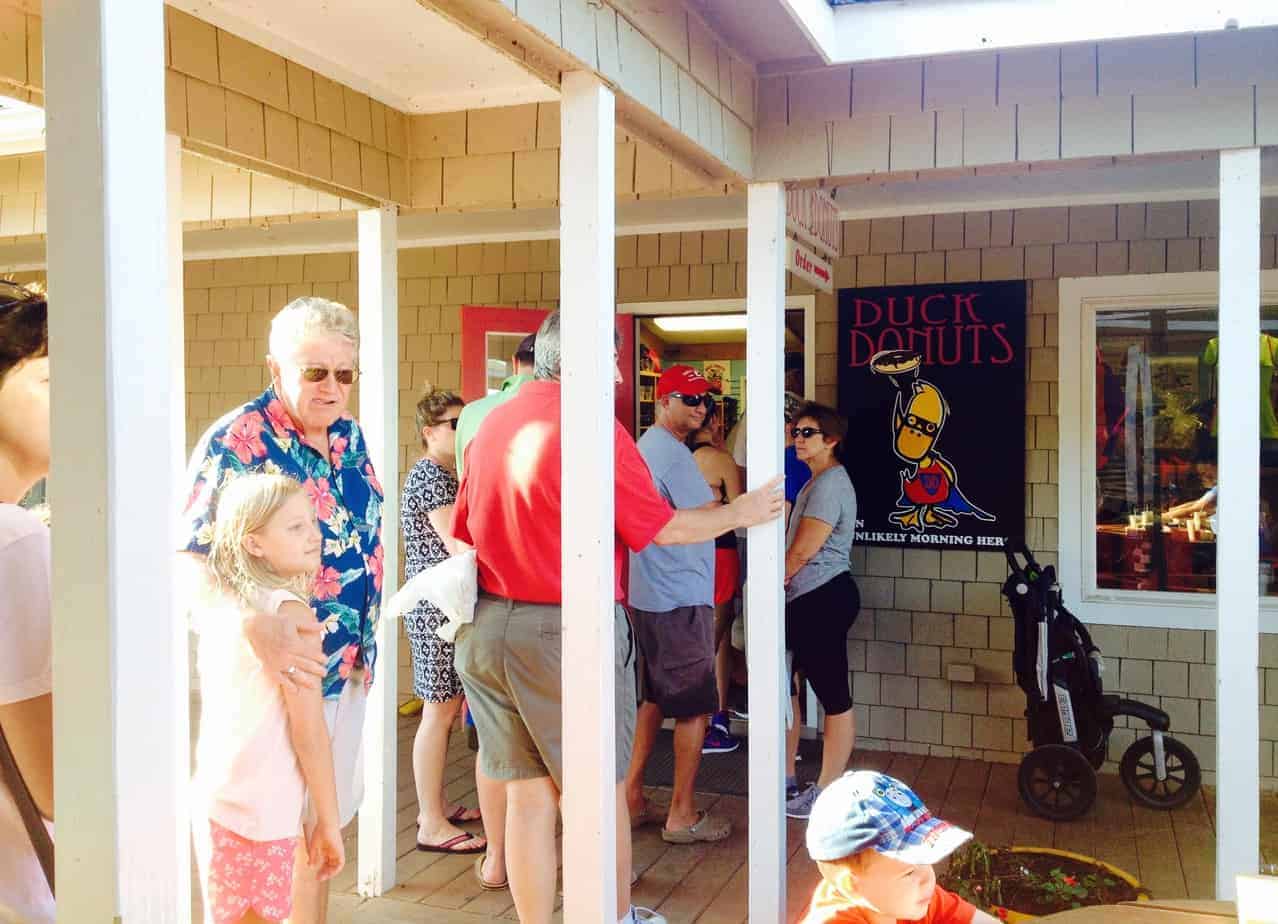 Really. These are good donuts.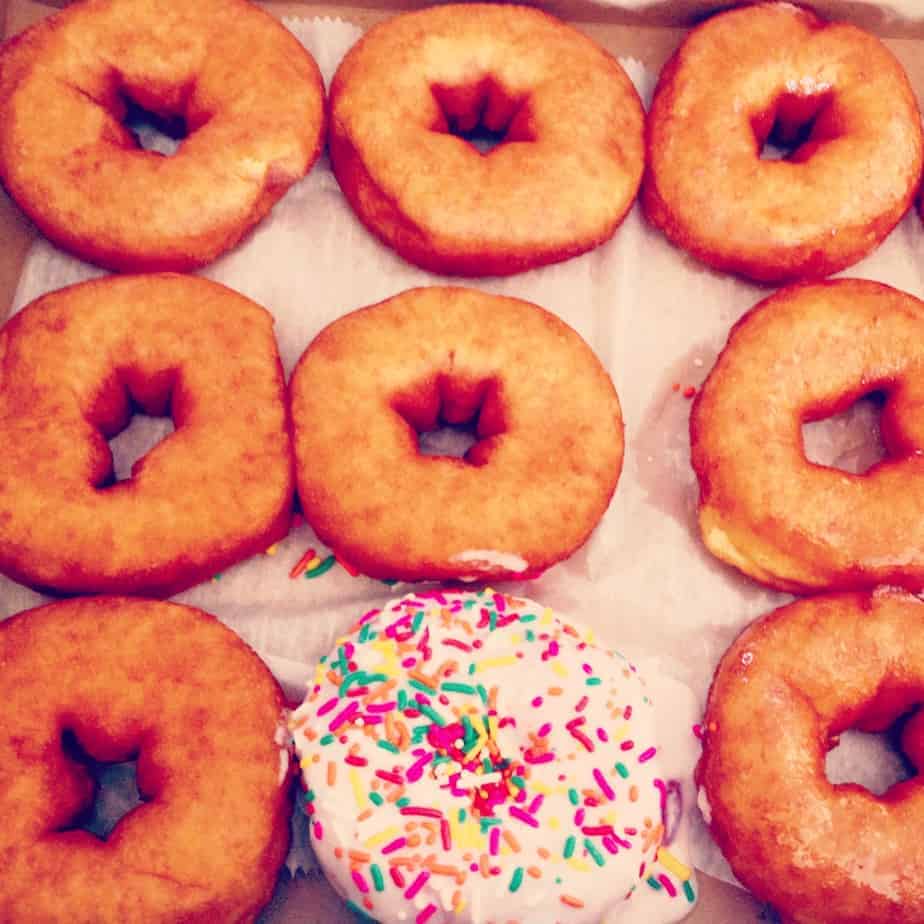 So I was excited (as was everyone else I'm sure) to learn that Duck Donuts was opening up shop in Charlotte. As a long line hater, I avoided the donut shop like the plague the first week they opened. In fact, I had no plans for donut eating until they were open for a while; I wanted the hoopla to wane. But as luck would have it, I went to pick up some new contacts last week and Duck Donuts just happens to be next door to my eye doctor. And they just happen to be open until 7pm on Wednesdays (other days, they close at 3). And I just happened to be headed to check out the new Chopt, so I already knew I would have a bunch of vegetables for dinner. So it only made sense to balance salad with donuts and pick some up for dessert for later (in other news, donuts for dessert is the smartest idea I've ever had).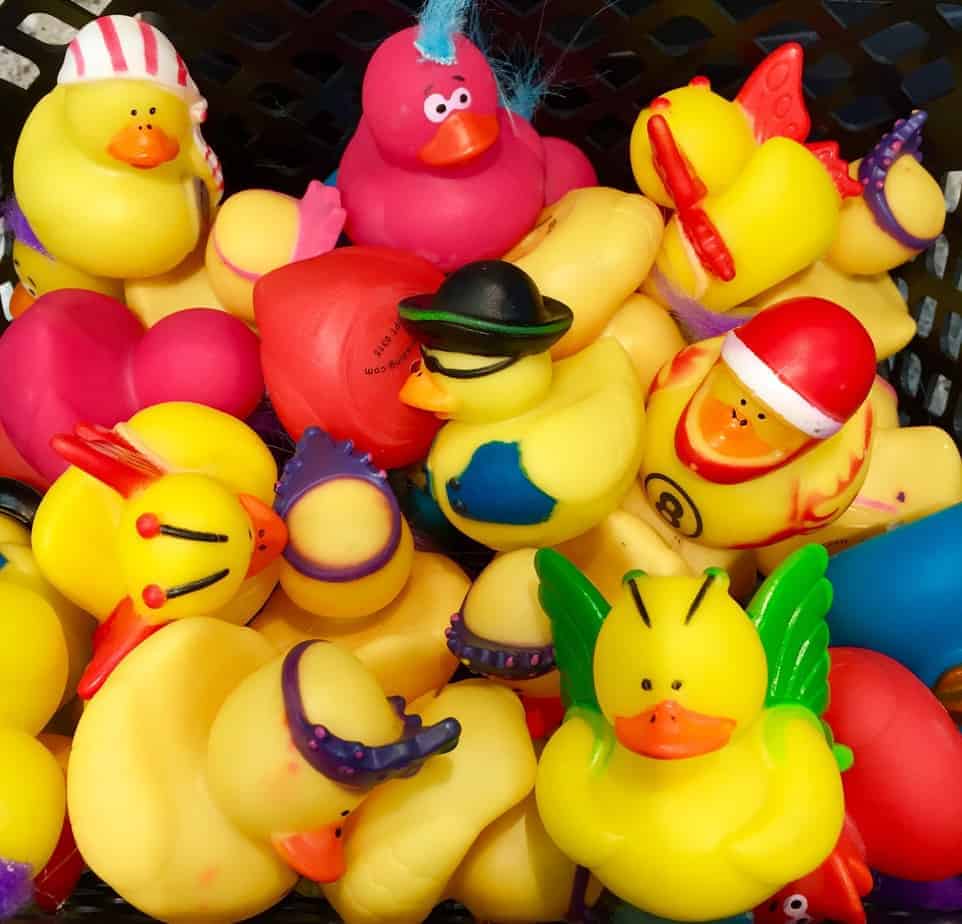 The space is bright, and clean, and fun. Hot pink makes everything fun. It smells like heaven. Or sugar. The people are friendly. Ashley and I talked for a long time about the Outer Banks, and the North Carolina coast, and Charlotte, and donuts. I delighted in watching the donut making process, so I can only imagine how thrilling it would be to a 3 year old. Lickety split, my made to order donuts were piping hot and packed in my box to take on the road.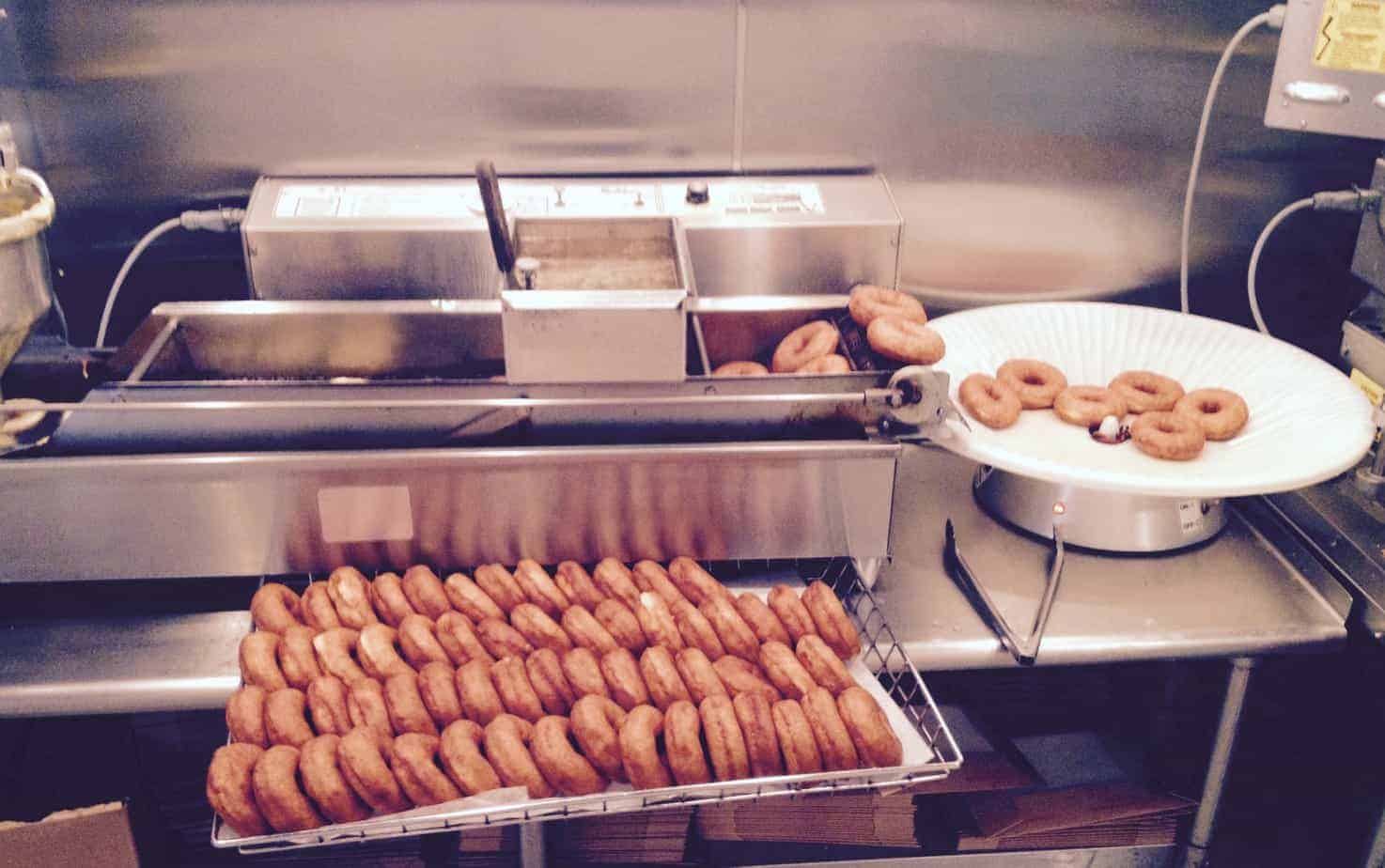 While AJ was apprehensive of my donut dessert plan (what a crazy person. Who questions donuts?), he was totally on board as soon as he had a bite of the maple bacon (after a few questioning looks and some "is this bacon on my donut?"). We split a maple bacon and cinnamon sugar, and it was the perfect hump day treat.