Dish is a Charlotte institution. Perched at its post in Plaza Midwood since 2002 (in and old Chinese restaurant and laundry as a matter of fact), Dish serves up warm, Southern comfort food at prices that won't hurt your wallet.
I first tasted Dish's delicious homestyle cooking almost three years ago when I spent the summer in Charlotte for an internship. Dish was one of my supervising attorney's favorite spots (along with the Diamond) and we went to Dish several times over the summer for lunch (Peter loves Dish so much that I gave him a Dish gift card as a parting gift after spending a summer with him). He always ordered the chicken and dumplings, and I rotated through several of their sandwich offerings. My favorite part about anything you order–the deviled egg you get on the side. If that doesn't remind you of family style cooking, then what does?
I thought Dish would be the perfect spot to welcome my parents to Charlotte on a recent visit. They spent the entire day driving down from DC, so we were looking for something close and casual to fill up before calling it a night. What better way to welcome my parents to the south than with some delicious, comforting southern food?
While I would have loved to sit on the patio (it was April after all), we had some rain and a bit of a cold spell, so we selected a booth adorned with Dish's trademark yellow gingham table cloth. Our waitress was with us immediately, and got our drink orders and an order of fried green tomatoes in while we perused the menu.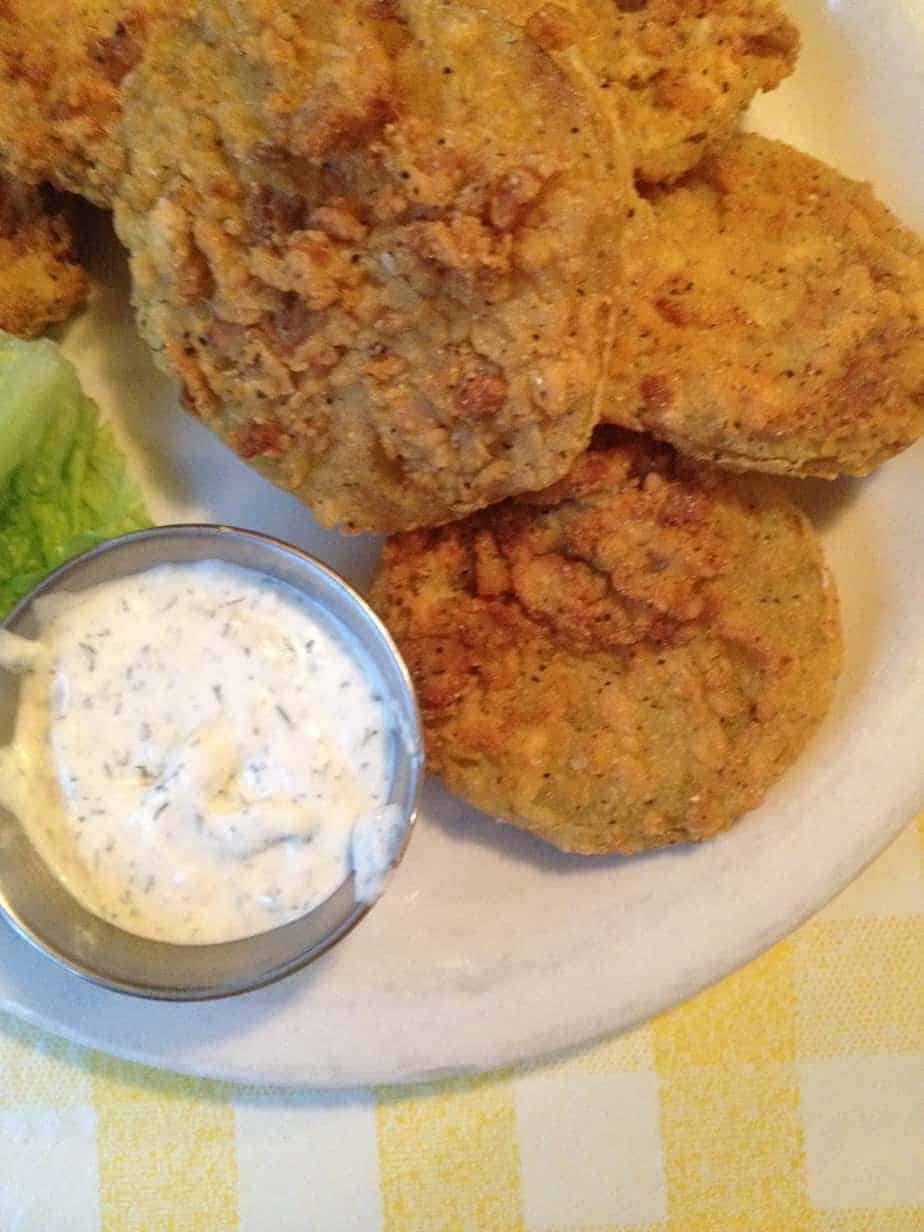 I've had a variety of things at Dish, but have never ordered their signature hearty cream of tomato soup (I've heard very good things, but just never had the hankering to order it). Since it was overcast and a bit chilly, I thought dinner was the perfect chance to taste the soup so I seized the opportunity. I ended up ordering a BLT sandwich (complete with Duke's mayo), a cup of tomato soup, and a side of mac n cheese. At this point, after a year and a half in Charlotte, I always get a side of mac n cheese (there's some good mac n cheese in Charlotte at southern and barbecue spots!). I loved that Dish listed mac n cheese under "vegetables," in the south, mac n cheese is a veggie!
My sandwich was simple, just the way a BLT is supposed to be. The bacon was crisp, but still pliable, so perfectly cooked (while I love bacon, overcooked bacon is the absolute worst!). The tomato was ripe, red and juicy, and the lettuce added a little color and crunch to the sammie. The mayo to sandwich ratio was great (I'm not the biggest mayo fan but I gotta have it on my BLT's–the combo of bacon and toast makes the sandwich too dry without a little mayo!).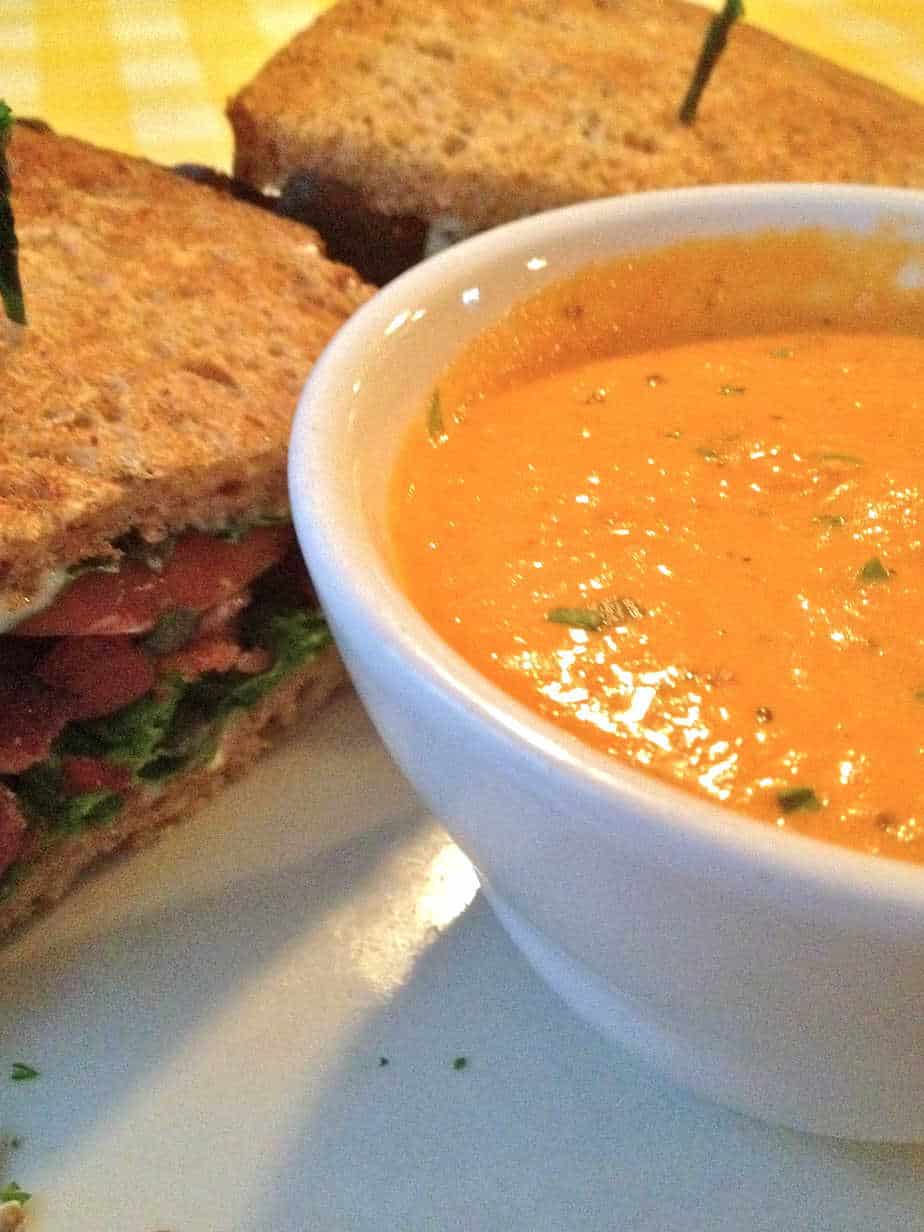 There is no question why the tomato soup is Dish's signature–it was really good. The soup was creamy, and had a ton of flavor (with hints of sweetness) and substance (sometimes tomato soup can be too brothy and thin…not Dish's!).
And the mac and cheese was creamy and of course, cheesy. It's not my favorite in all of Charlotte, but I would definitely order it again. Solid dish.
Mom and Dad went with Dish's version of southern staples. Dad is a huge meatloaf fan (I've never gotten into meatloaf. Growing up, Dad always begged Mom to make it, and she would every so often. Never would I ever say my mother's cooking is bad because it's definitely not, she is a wonderful cook and I love all of her home cooked meals. But I just don't dig meatloaf. Ever). Well, Dad loves his meatloaf, so I knew exactly what he'd be ordering even before we got to Dish–the Cajun meatloaf and mashed potatoes (with a side of green beans, which I didn't call ahead of time). I think he liked it because he licked his plate clean; so if you like meatloaf, I would trust my dad's opinion and order the meatloaf at Dish (except later he said that the meatloaf came out luke warm, but he didn't send it back because the gravy was piping hot). As a non meatloaf lover, I have to admit Dish's version looked pretty good.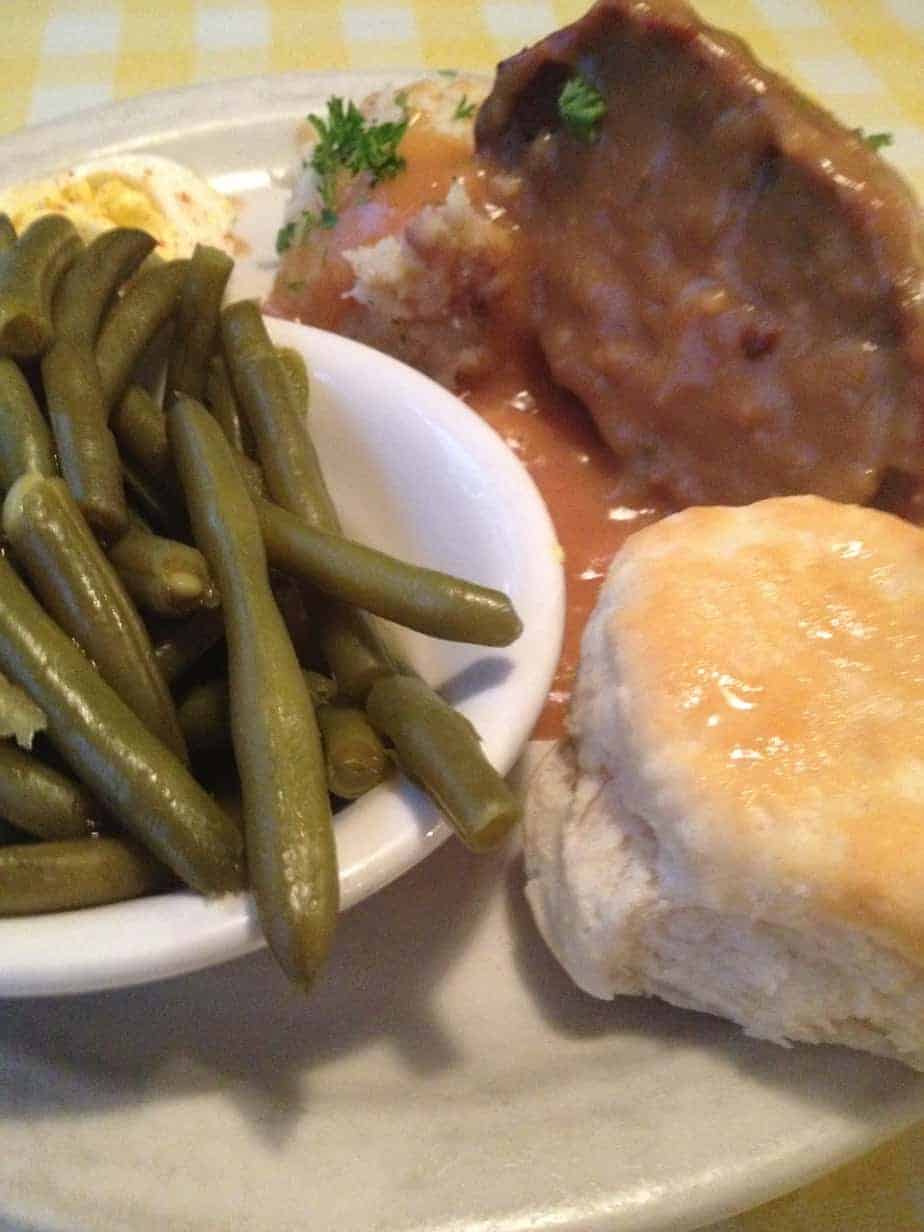 Mom went with the country fried steak, served with mashed potatoes, gravy and a side (Mom went with collard greens, which was an excellent choice). Country fried steak (or chicken fried, same thing) is well known in Southern cuisine, so it's clear it was gonna be good at Dish. And it was (Mom may have let me steal a few bites). My friend Lauren also loves Dish's country fried steak, so listen to Mom and Lauren and get the country fried steak!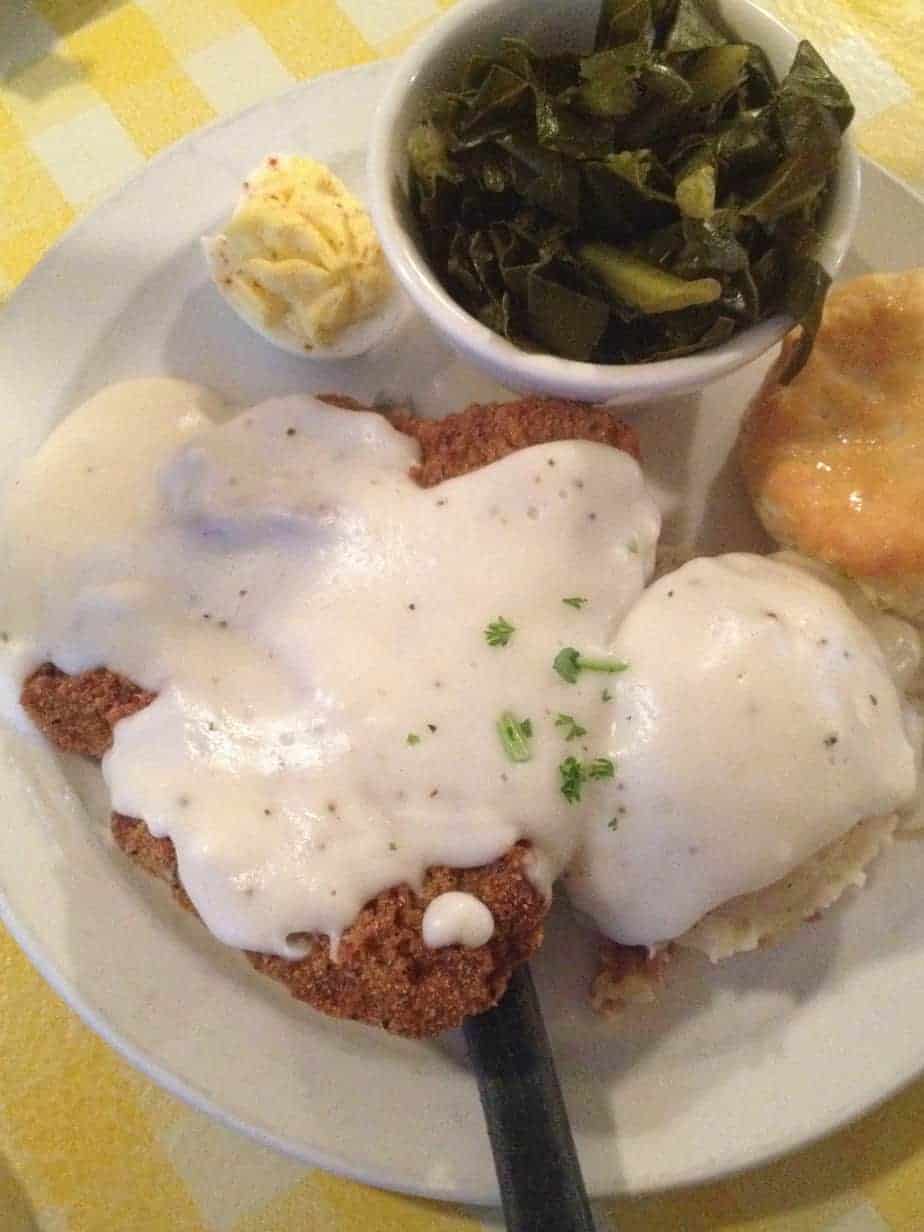 We skipped on dessert because we were stuffed (I wanted my parents to roll me on home down Central Ave.) but I hear Dish's desserts are top notch too. Vanilla bourbon sweet potato pie? Yes, please.
Next time I need a home cooking fix and I don't want to cook at home, you'll be seeing me at Dish. I'll be the one with the giant slice of pie.