So I had some really great feedback from my reader survey that you guys (or at least some of you you filled out my reader survey!) like my "life lately" posts. These life lately posts are the kind of posts I think of (at least) of a post filled with little recaps about what I've been doing and what I've been eating recently (versus a post solely dedicated to one recipe, restaurant or travel topic). This is what you were also thinking when you said you liked these, yes?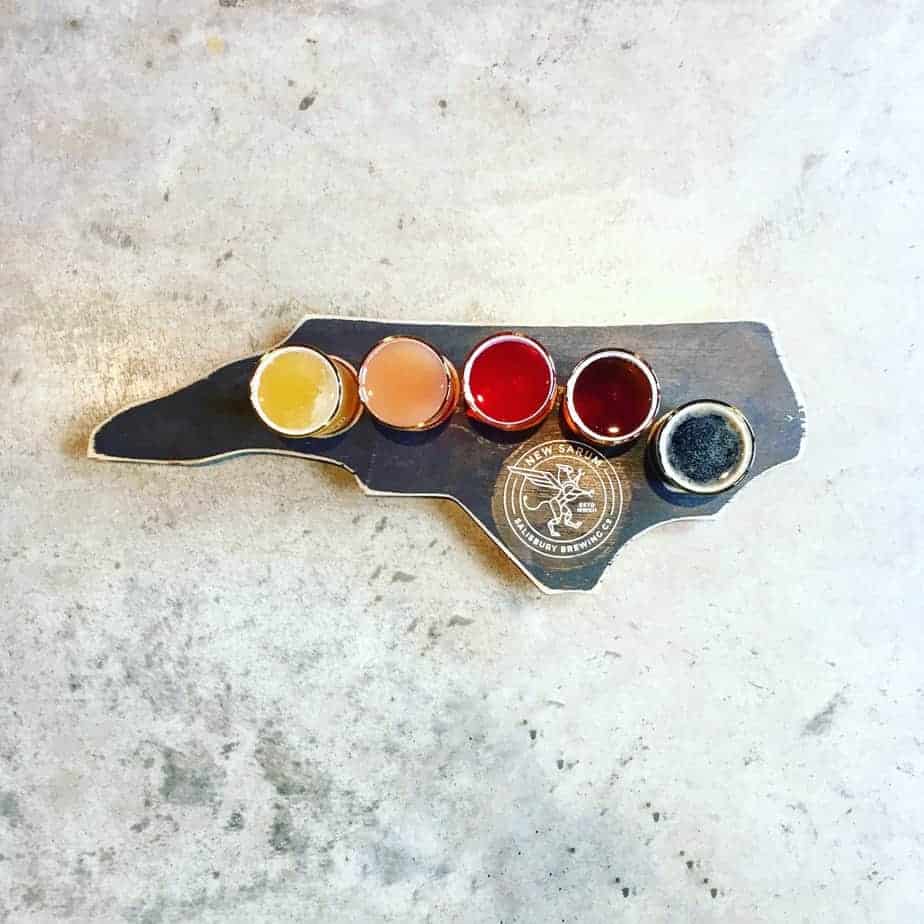 So, after I got a pretty good response the last time I did this at the end of November, I thought that topic/viewpoint would be a great lens for us to catch up on little tidbits of life and eats and whatever else together. So I decided in the car on my way to work this morning, I could break it down by month and we'd have a fun little recap, catch up sesh monthly. Yay or nay? Let me know in the comments.
January was a pretty low key month for us which we welcomed with open arms and was much needed after a really busy fall. We hosted my parents for Christmas and went to Michigan for New Years, and then mostly stayed put (also known as hibernation) for all of January (with a few local adventures here and there). So yes I know we're halfway into February, but here's what I've been up to recently and some delicious things I ate in January (and also a little of December too because there were some good things there, like this great hand modeling by AJ).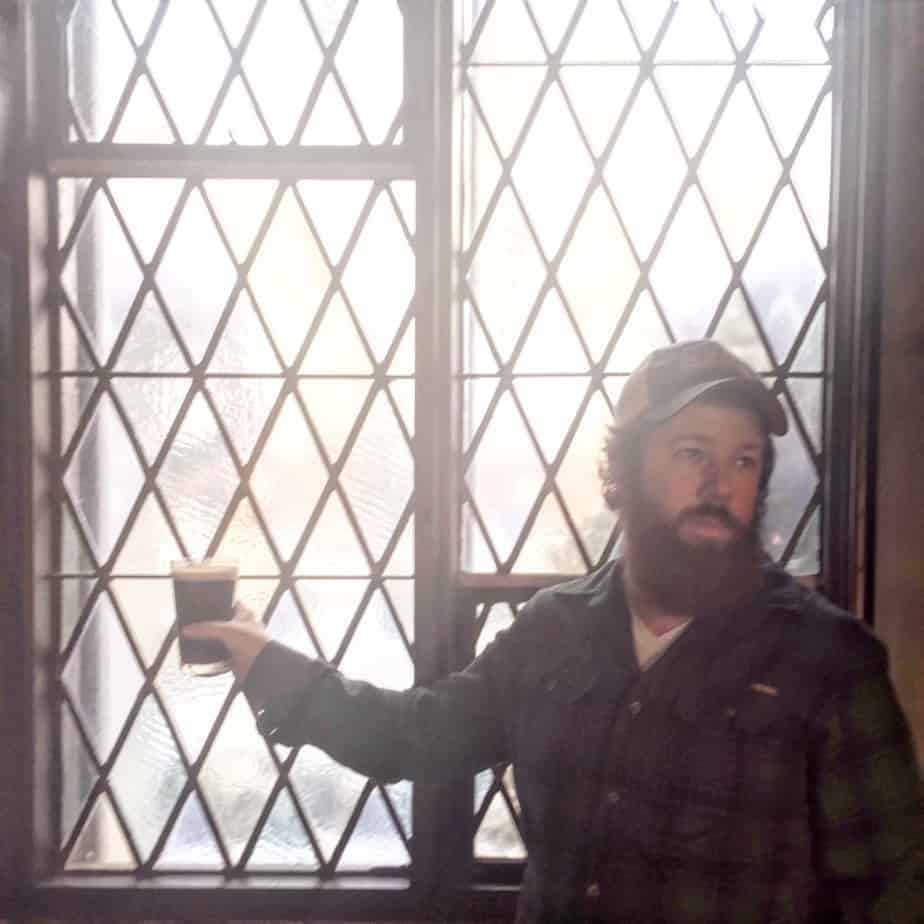 (Plus, I feel like I owe you a weekly blog post but I'm currently sitting on the couch in my most comfortable PJs with a glass of Trader Joe's box wine watching Olympic snowboarding, so this will be a fun, low key way for me to get my weekly post in without exercising too much brain power. I have some great posts planned for the coming weeks about really great topics like: a low key, late fall weekend getaway in Asheville, what we ate and drank in Nashville, and some delicious recipes like spaghetti sauce, strawberry bellinis and sweet potato breakfast hash coming soon. Likely when the Olympics are over and my productivity can get back to a normal level again.)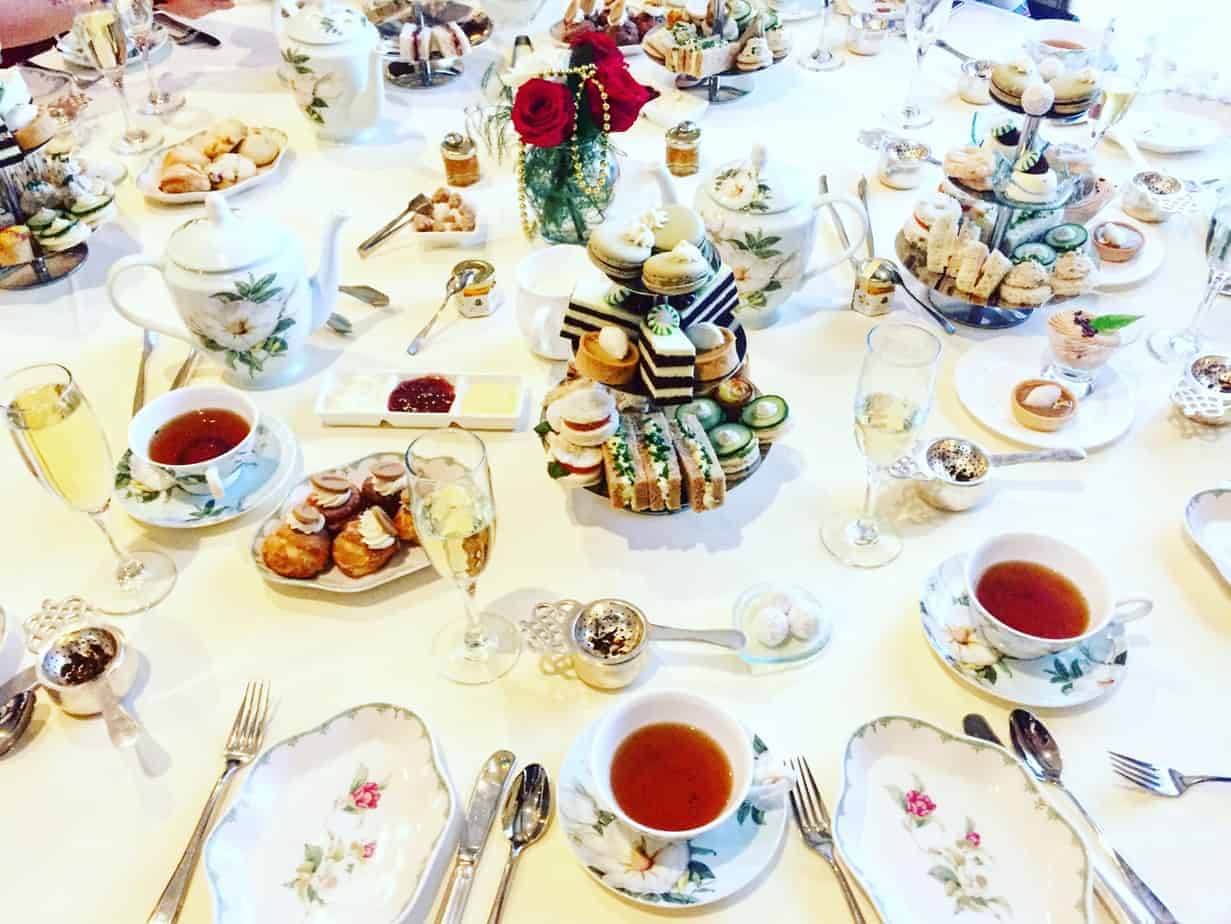 One of the goals on my 2017 Charlotte Bucket List was to enjoy high tea at The Ballantyne Hotel.  Check! In early December, a group of Charlotte Food Bloggers got together to kick off the holiday season with champagne, tea and little cakes and sandwiches at The Ballantyne and it was wonderful. It was my first high tea and I highly, highly recommend it! If I could, I would do tea all the time (The Ballantyne Hotel gave us a discount on the Christmas tea, but as always, all opinions are my own).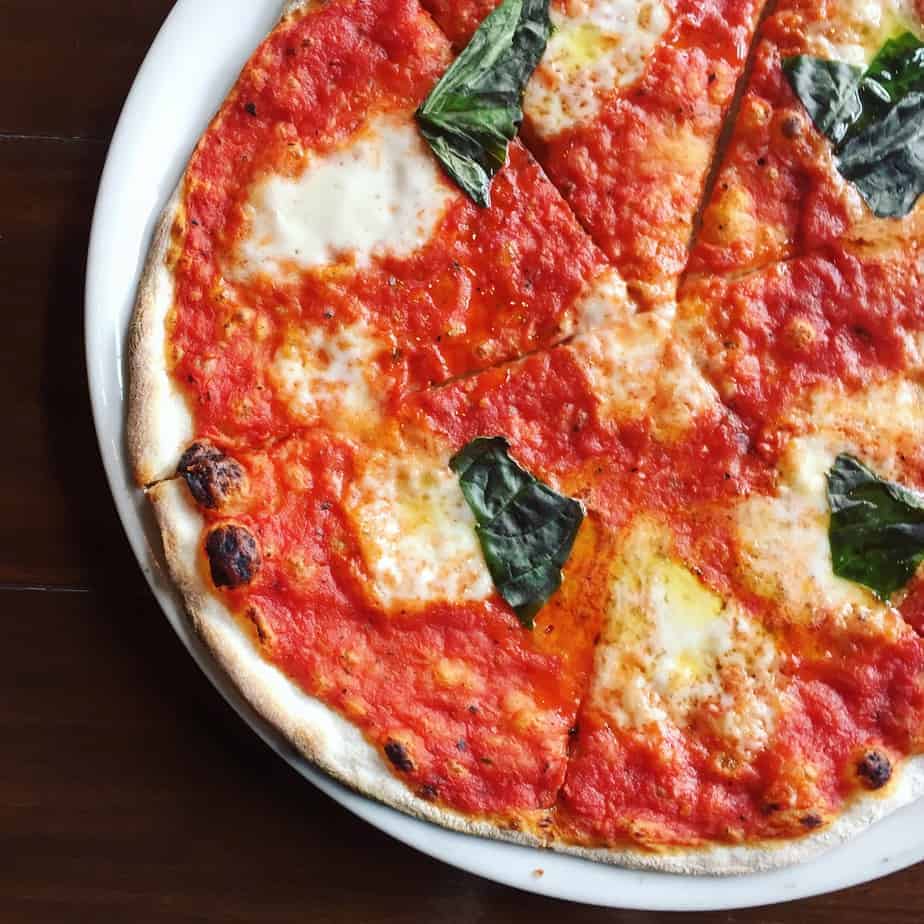 Still on a quest to find the best pizza in Charlotte, I finally made it to Pizzeria Omaggio in the Metropolitan for lunch before a much needed Target run. It was really good and they have a great lunch special!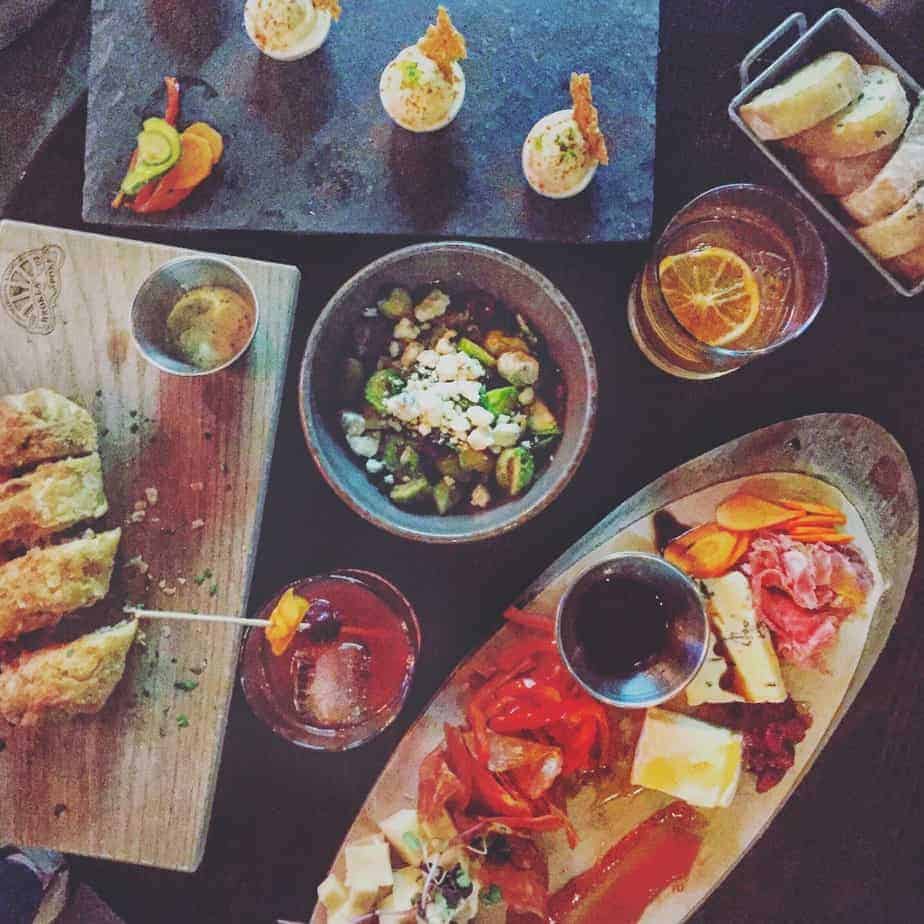 AJ and I had a holiday date night with whiskey cocktails and shared plates at The Broken Spoke. My favorite cheese and charcuterie board in Charlotte is from Craft Tasting Room, but The Broken Spoke's is sneaky good! (I judge cheese boards on amount versus price, and The Broken Spoke's had WAY more than it looked like it did, thus sneaky, and so the price was pretty fair).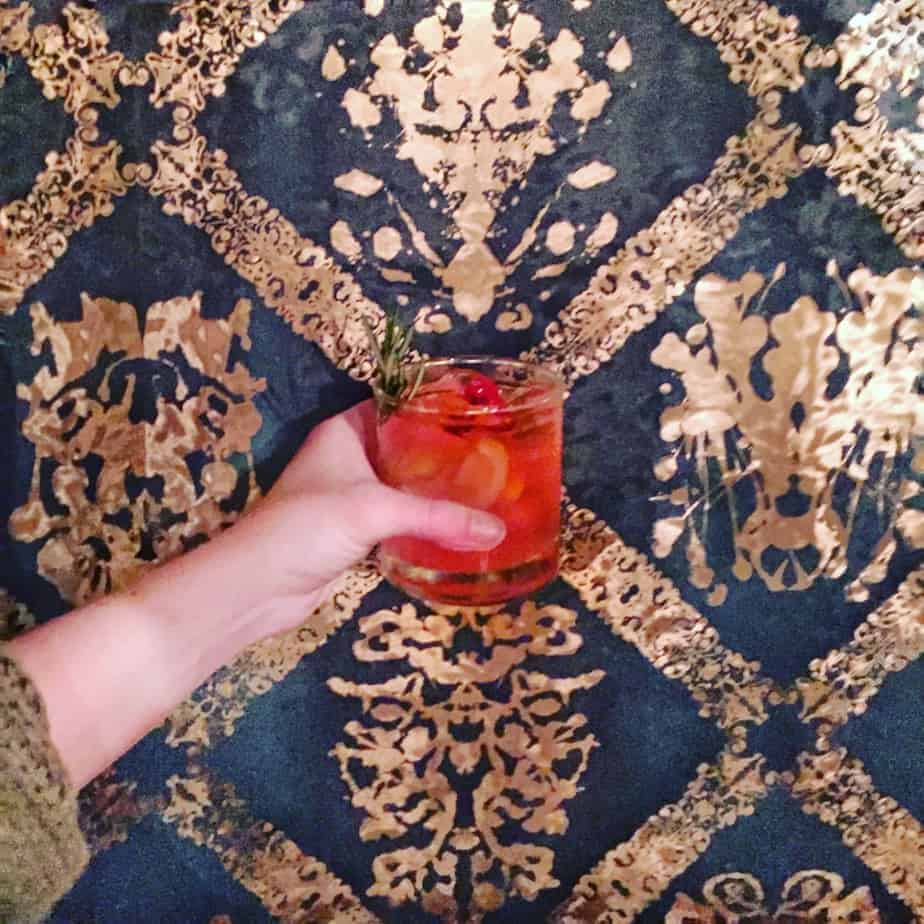 After Christmas, I put on real pants for the first time in a week and we went on a date night to Crepe Cellar to try some of their new menu items. My fave was the Spanish Clam and Scallop Fideo and if I had to guess, AJ's was the sardines (Crepe Cellar is now curating a line of specialty sardines). We also had the tartare, mussels, burrata (the best!), some cocktails, and Irish coffees. Worth the real pants for sure (ps: Crepe Cellar did comp our meal because they are great but all opinions are my own as always).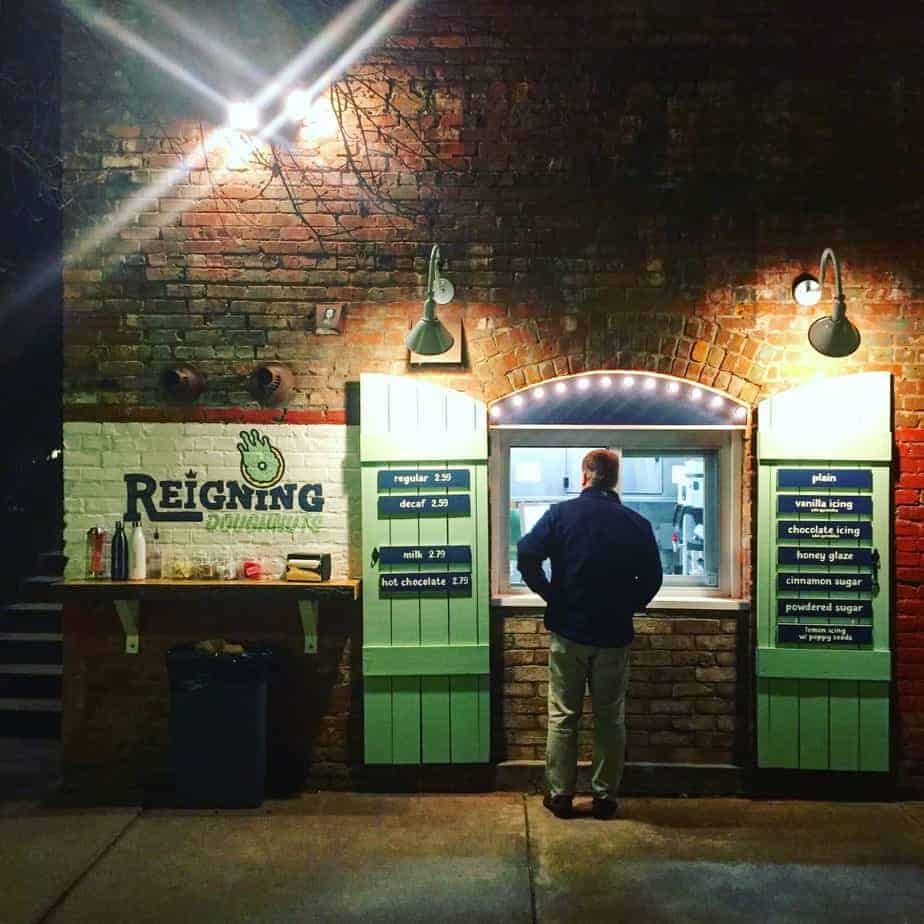 And after dinner at Crepe Cellar we got dessert at Reigning Doughnuts and not only is that place super cute, I really enjoyed the doughnut too (and it was hopping for it being 25 degrees outside!).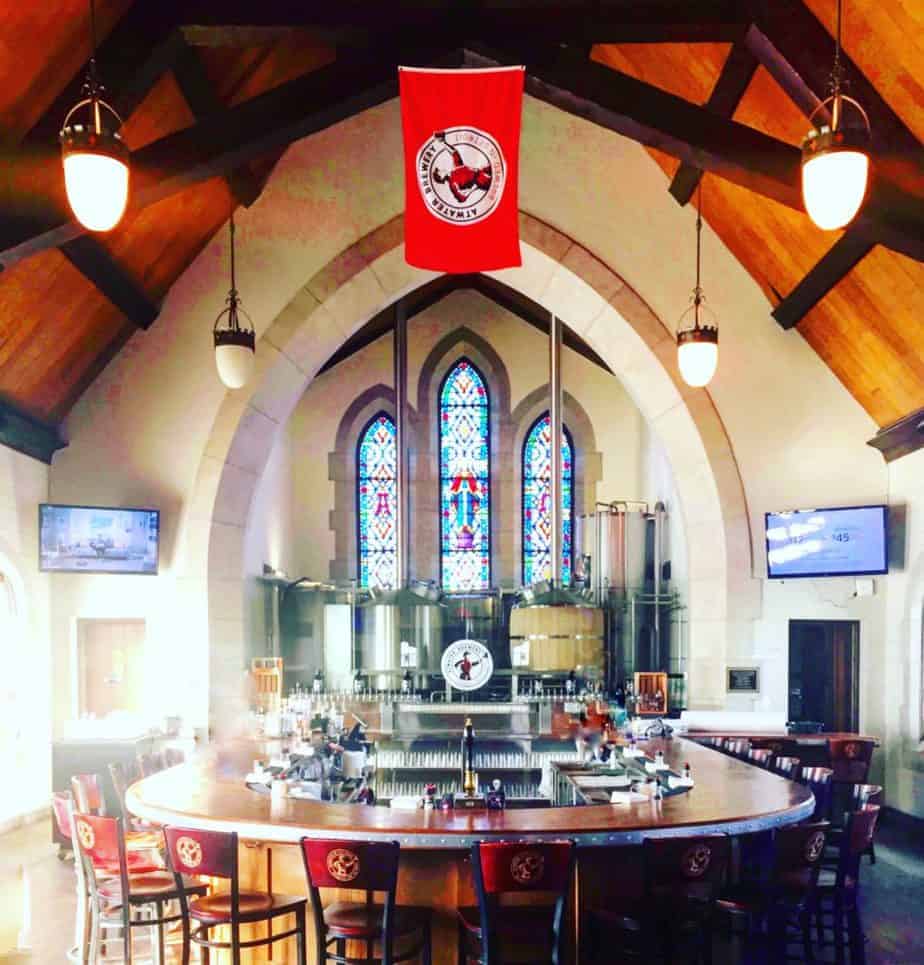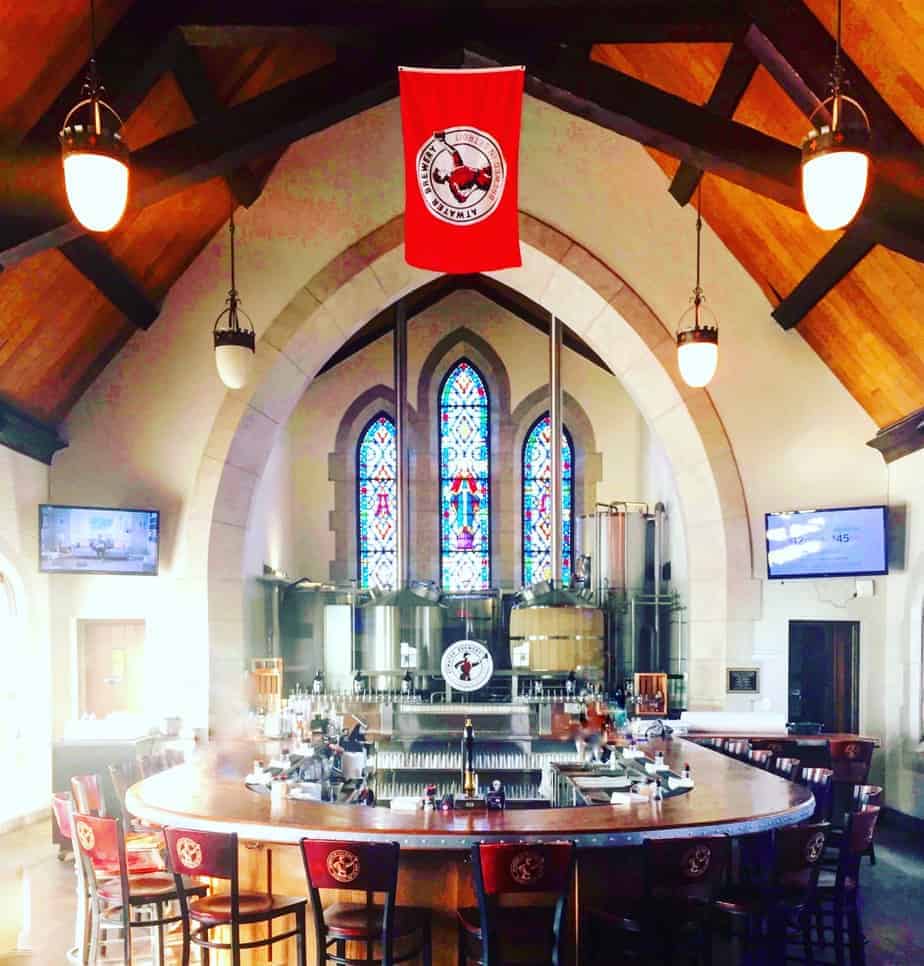 We welcomed 2018 with a long weekend in Michigan visiting AJ's family and spent an afternoon catching up with friends over beers and lunch at Atwater in the Park. I love love love Atwaters' beers and am totally on board with this church to brewery conversion. The stained glass is gorgeous and they use the pews as seating. Very cool.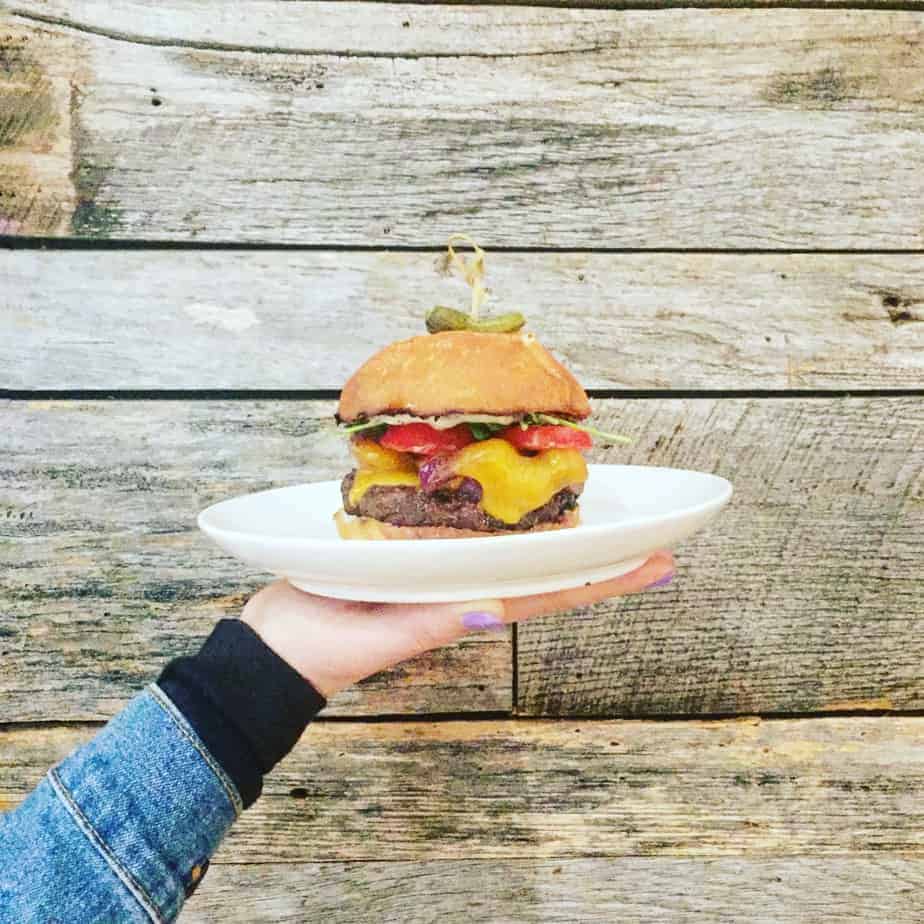 Foxcroft Wine Company has become a go to spot for me and my friend LeAndra to have dinner together and catch up. Their burger is one of the best in Charlotte (totally surprising I know coming from a wine bar) and we always end our meal with an order of doughnuts. The hostess helped me out as a hand model for this shot.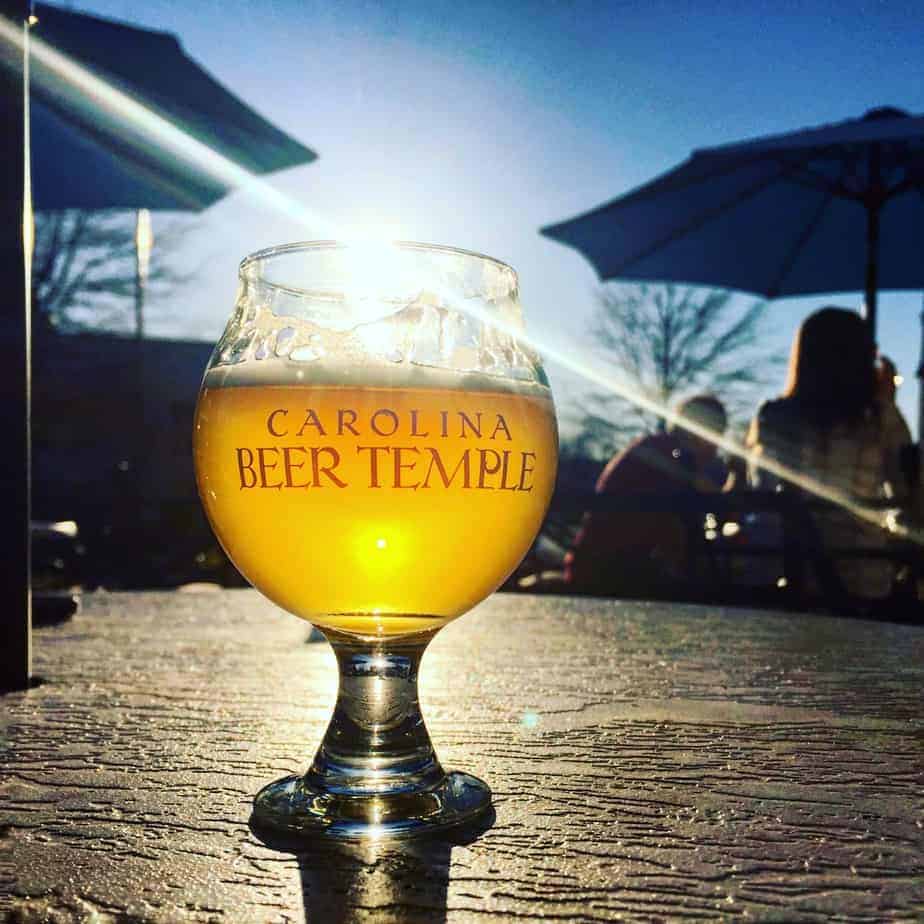 We enjoyed January patio beers at our favorite neighborhood watering hole. Patio beers in January are the best.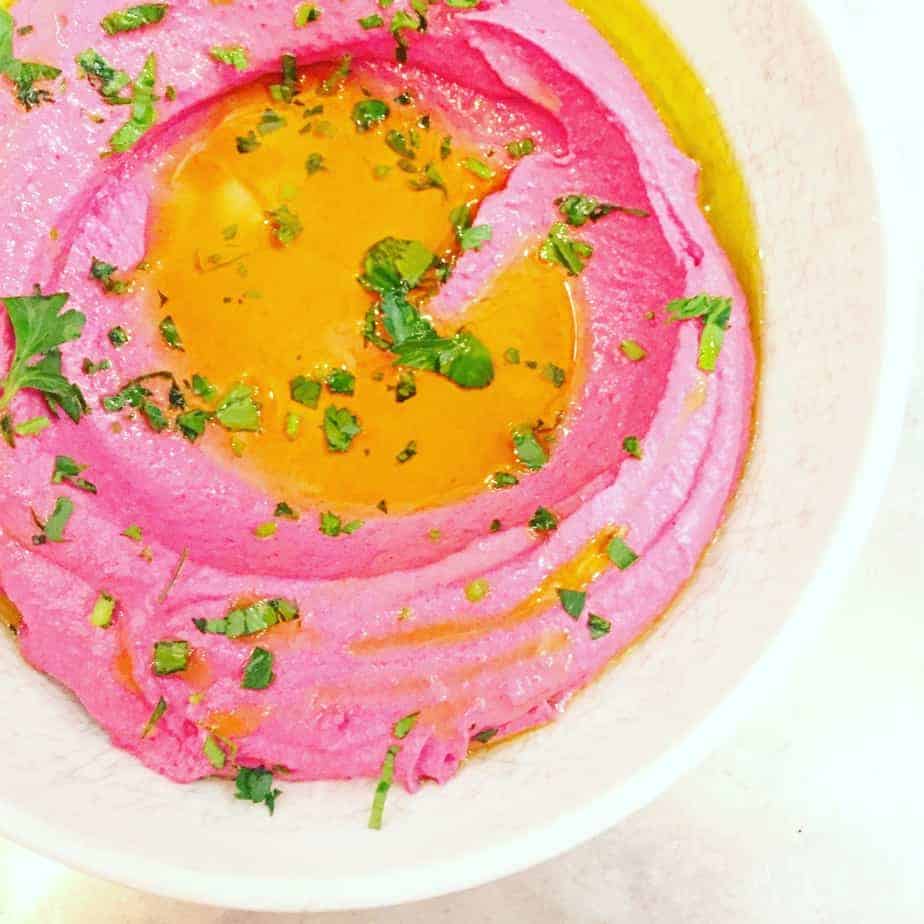 Our Charlotte Food Blogger January Eat Up (we call our meet ups "eat ups" and I love it) was at Yafo Kitchen in SouthPark where Chef Shai treated us to a cooking demonstration and he made us beet hummus. All the yes.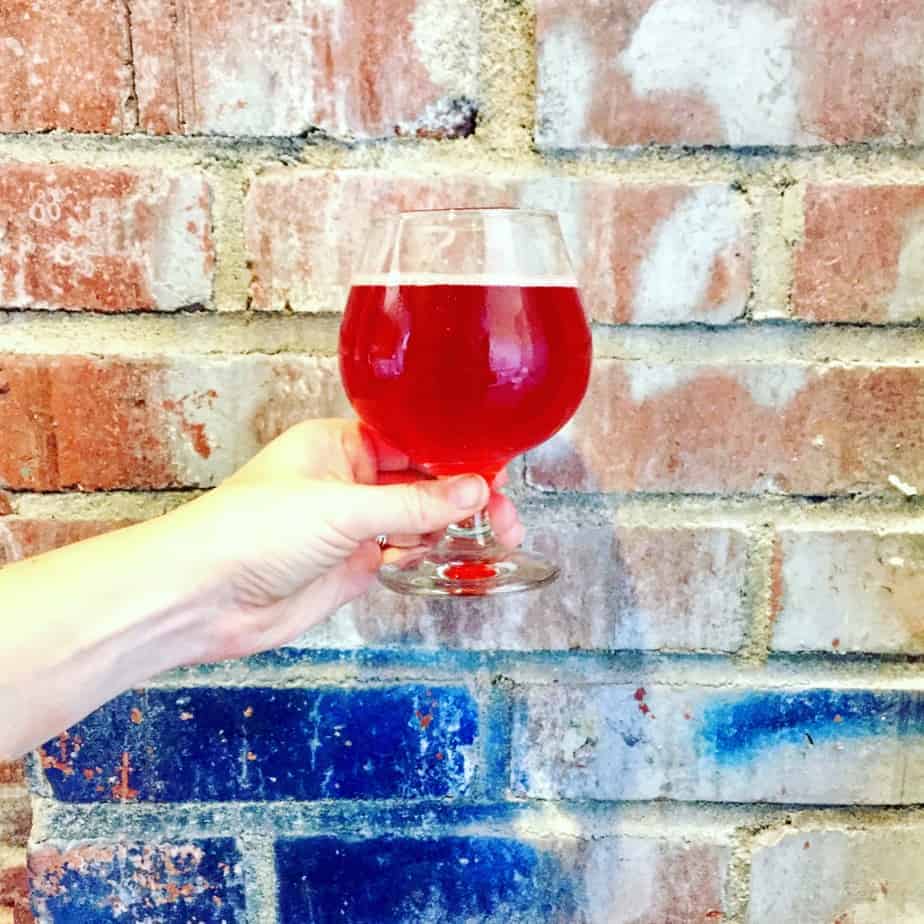 In mid January we drove to Rockwell, NC to donate our Christmas tree to the tigers at Tiger World. I didn't even know that there were tigers 45 minutes North of Charlotte but they are there and apparently love playing with Christmas trees. Our donation got us free admission to visit with the animals, and we even saw a liger which is so Napoleon Dynamite. We stopped in Salisbury for lunch (empanadas from a Cuban food truck) and beers at New Sarum Brewing (once we met their head brewer at Wooden Robot and we've been wanting to go to their tap room ever since). Their flight boards are super cute and I really like their gose, brewed with hibiscus and Outer Banks sea salt.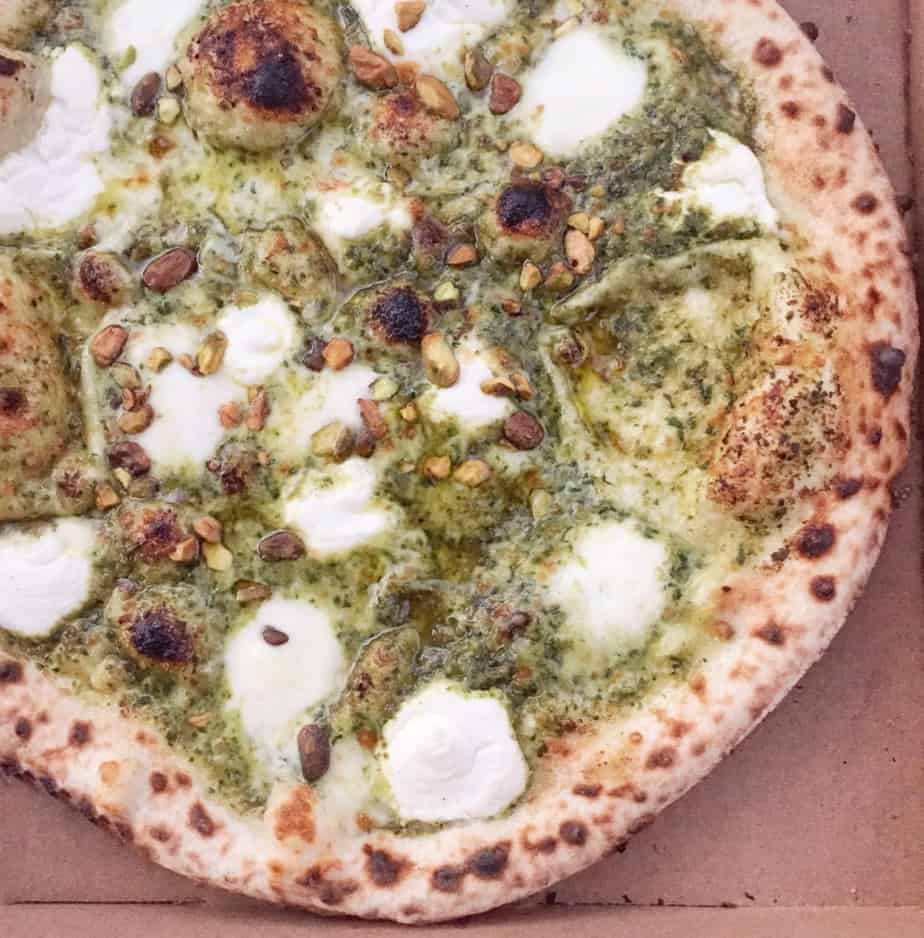 On our way home from Salisbury we stopped at the new Inizio in Dilworth because pizza for dinner is always the best idea.
We had an epic date night of a dinner and a show situation with Queen's Feast at NoDa Brewing and then Iaughing our butts off at Iliza Shlesinger at The Comedy Zone. It was the first year that NoDa and Tin Kitchen participated in Charlotte Restaurant Week and I totally dug it…they set up a heated tent next to the brewery and our meal came complete with a flight (and I super appreciated the beer pairing recommendations that they offered for each course).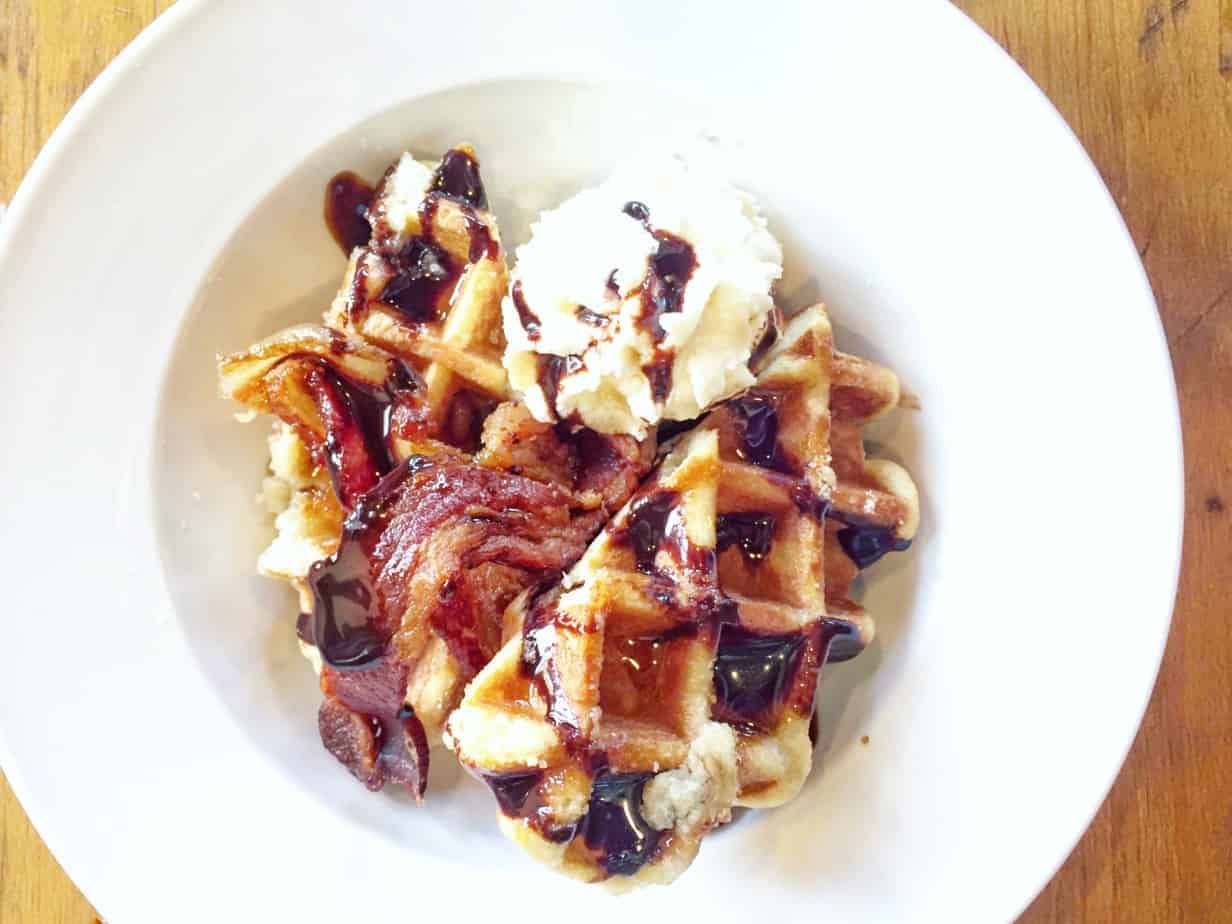 I was invited to a media preview at Legion Brewing of their new brunch menu, so I braved the reversed angle parking on Commonwealth (the absolute worst) to indulge in this Maple Canyon Waffle: a Belgian waffle with a Maple Canyon stout and chocolate reduction, chantilly cream and a side of candied bacon (the food provided to me at Legion was free, and as always all opinions are my own).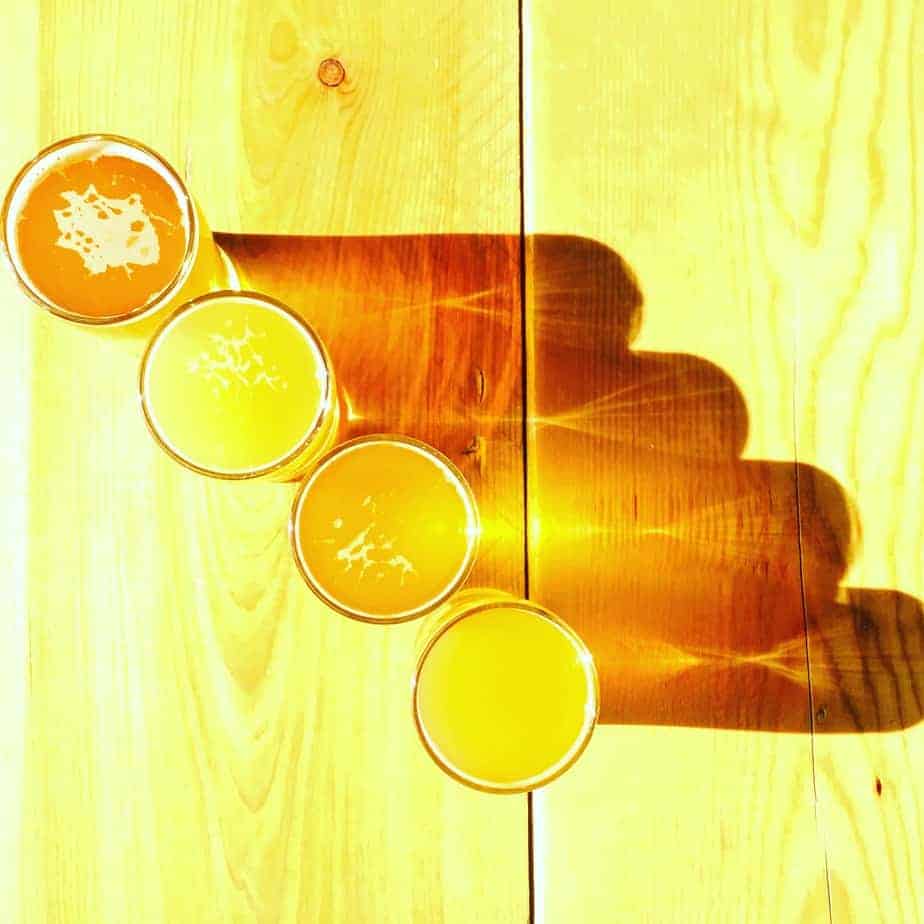 Post brunch I grabbed flights at Resident Culture with friends and the light was just right.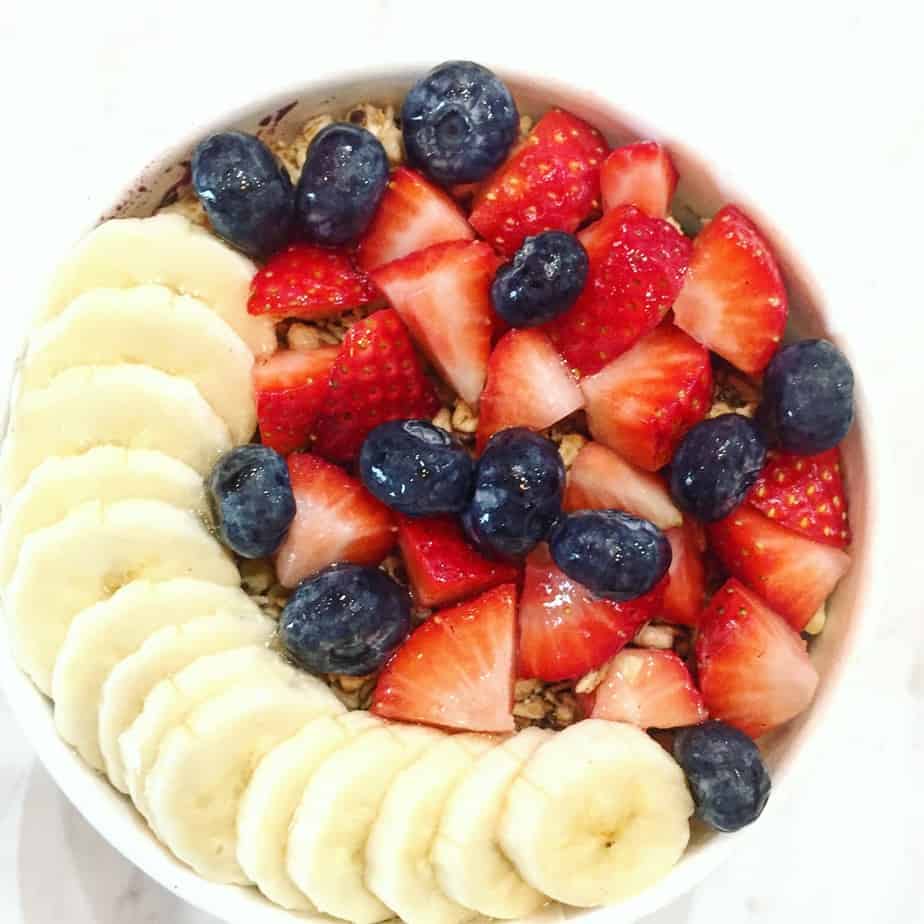 I ate my first acai bowl and sampled several smoothies at Nekter Juice Bar in South End. I brought two smoothies and a bowl back with me to work and I was the most popular girl at the lunch table that day. (I was invited to try Nekter's smoothes and bowls for free, and as always all opinions are my own).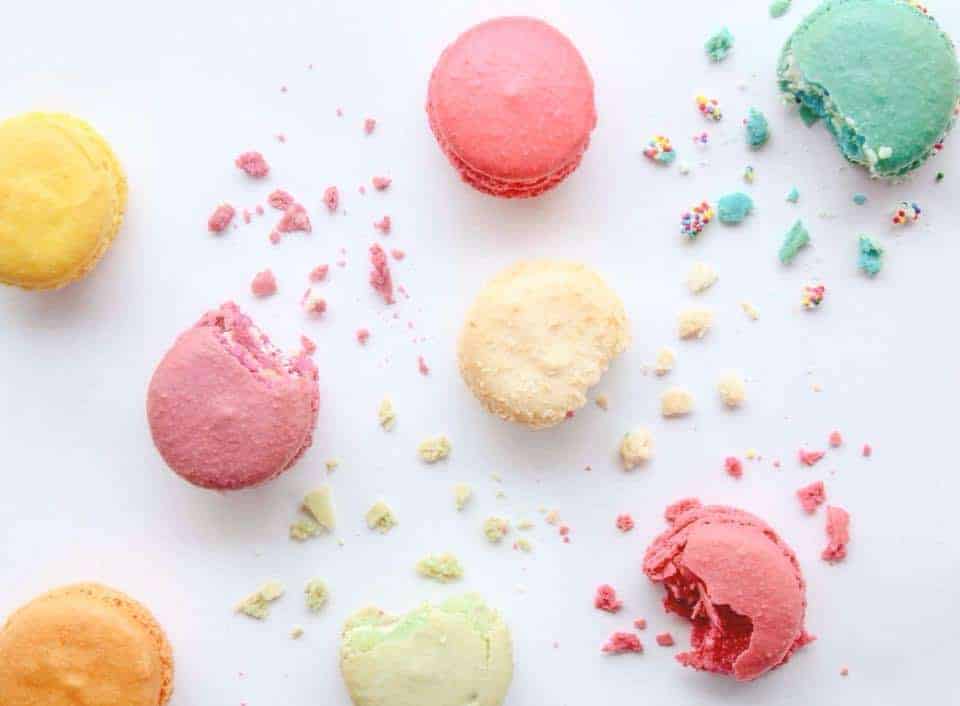 I took a food photography class in January (Foodtography School if you will) that I purchased on a whim and then justified as a Christmas gift to myself (gifts to yourself can totally be a thing). I felt like I learned so much over the four week course about all sorts of things, and it really reinvigorated me to create recipes for this space, or take photos of old recipes and update the posts (so hopefully you'll be seeing more of that in the coming weeks). One of the things I loved about the course was the weekly homework, where we would put that week's lesson into practice on our own and share with the group to get critiques (snow day margs were the result of week one). For week two I was traveling, so I wasn't going to have time to cook anything, so I bought a box of macarons, because "I need these to practice my photography" is a great excuse to spend maybe a little too much money on macarons.
If you're interested in keeping up with my day to day on more of a day to day basis, make sure you're following along on Facebook and Instagram!