Thank you to Corkbuzz for treating AJ and me to dinner. All opinions are my own.
Laura Maniec is a bad ass.
Ok let's back up. Who is Laura Maniec? She's the co-owner of Charlotte's new wine studio, Corkbuzz. And she's a total bad ass for several reasons: because she has her Master Sommelier designation, the highest accreditation given to wine professionals (and  is currently just one of 20 women to have the designation), she has a cool, fresh approach to wine, and she opened a wine studio in Charlotte.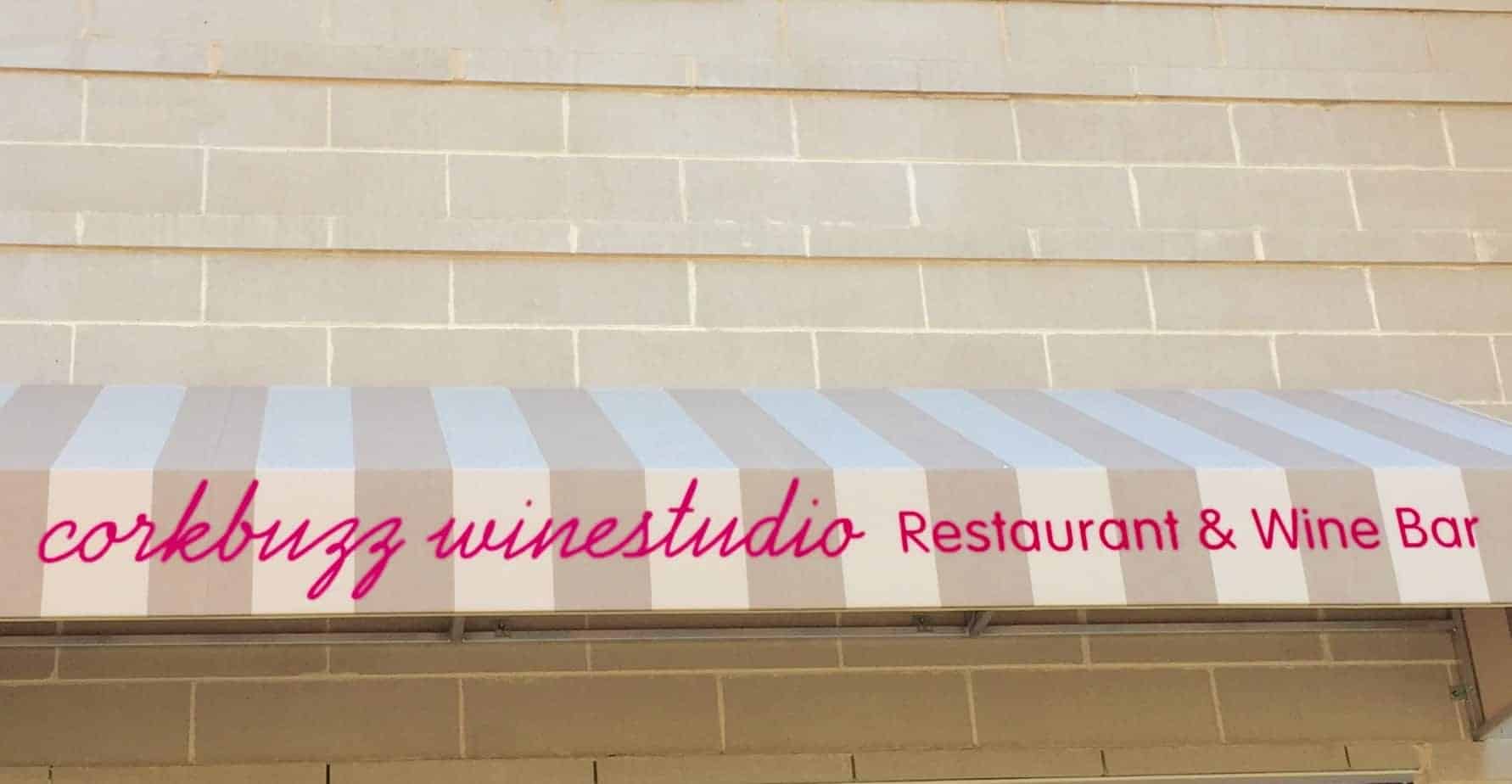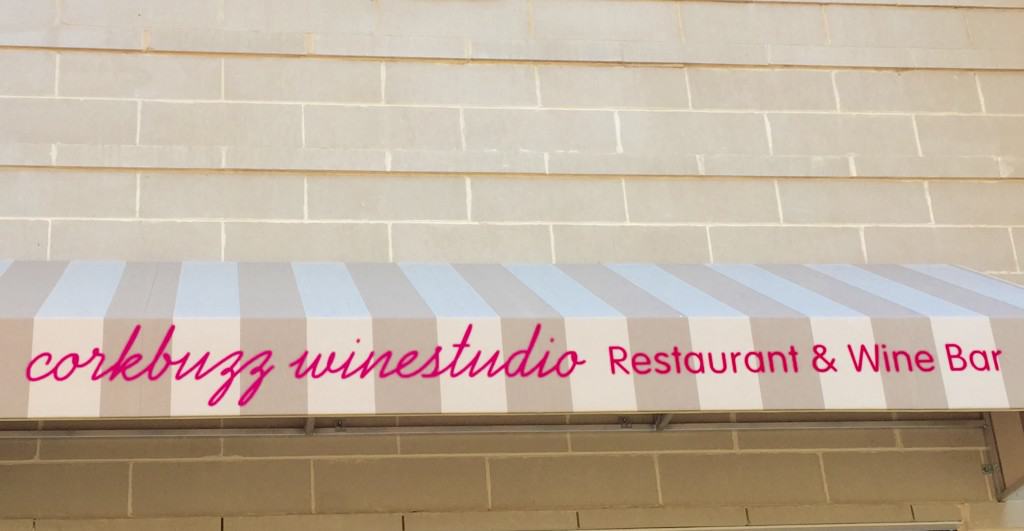 And you read that right. Corkbuzz isn't any old wine bar. It's a wine studio. What's a wine studio? (honestly I think it's a thing Maniec and her co-founder Frank Vafier created and made a thing). A wine studio is more than just a wine bar, though Corkbuzz does have one of those. Corkbuzz a wine bar, a wine-centric restaurant, a home base for wine education where you can take recreational classes to help you understand what you like in a wine, and an event space where they host wine dinners and parties. At Corkbuzz, you can enjoy wine, talk about wine, and learn about wine in a welcoming space.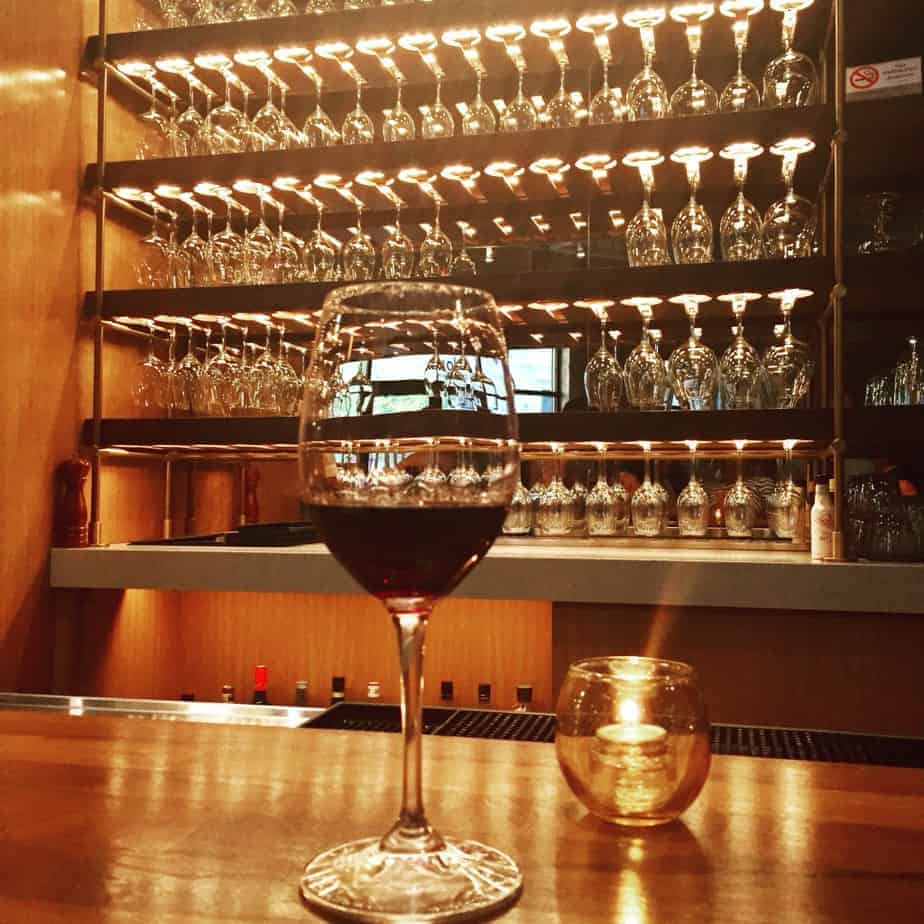 Corkbuzz is a welcome, sophisticated addition to the Charlotte drinks and dining scene, and I can't stay away from their cool space in SouthPark; it's the perfect place to perch for a glass of vino after work or to grab a delicious dinner with friends, or even cozy up in the corner on a romantic date. It's a place I'd love to linger and spend hours sipping and savoring.
We went to Corkbuzz a few months back and boy did we linger (which is my favorite kind of meal, the one that takes 3 hours and several glasses of wine). Corkbuzz definitely focuses on wine (with over 35 choices by the glass and 150 by the bottle), but food is just as important to the experience. Serving up a fusion of European and American cuisine with a nod to seasonal and local ingredients (their menu rotates based on what is available, and pays homage to Carolina and Southern cuisine), food and wine pairings are "an integral part of the experience at Corkbuzz."
We each started with a glass based on the recommendation of our server and started with two appetizers: the octopus and the pork belly. Dear Corkbuzz, please put the octopus back on the menu, it was delicious! Really the only reason we ordered it (I'm not a picking eater but I'm not normally drawn to octopus if it's on a menu) is because our waitress so highly recommended it. The pork belly was good, but Soul still wins best pork belly in Charlotte.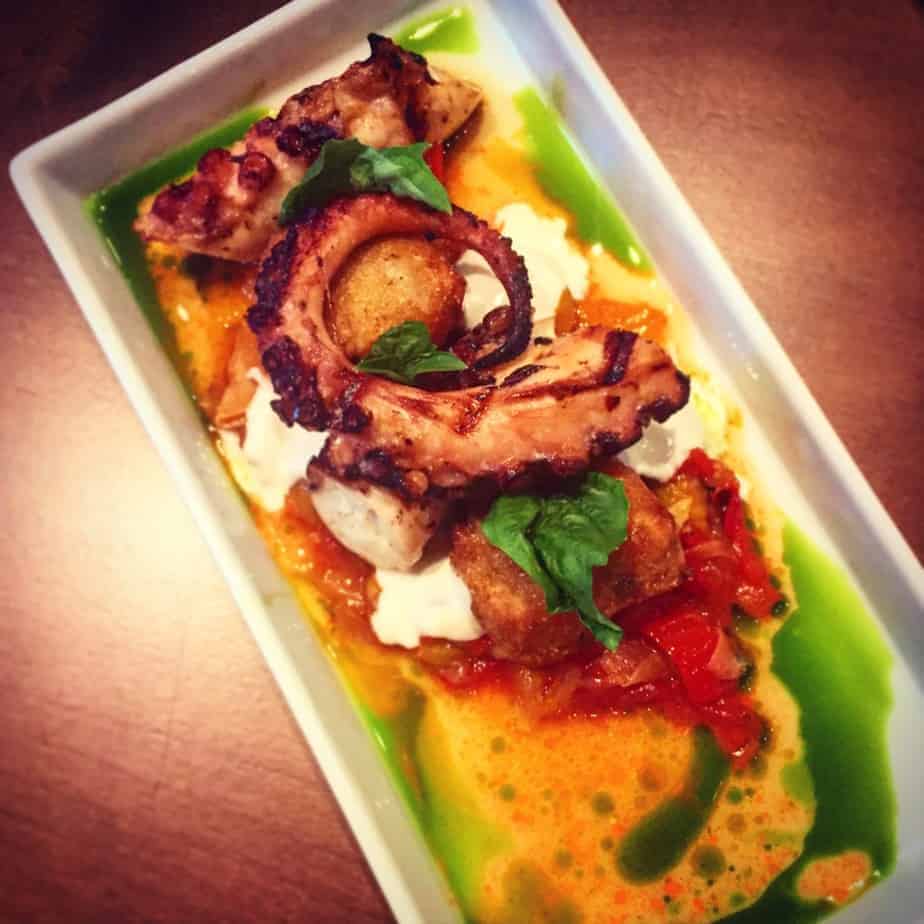 Deciding on an entree was such a difficult task, but I was really happy with what I settled on: Corkbuzz's signature Bourguignon Burger.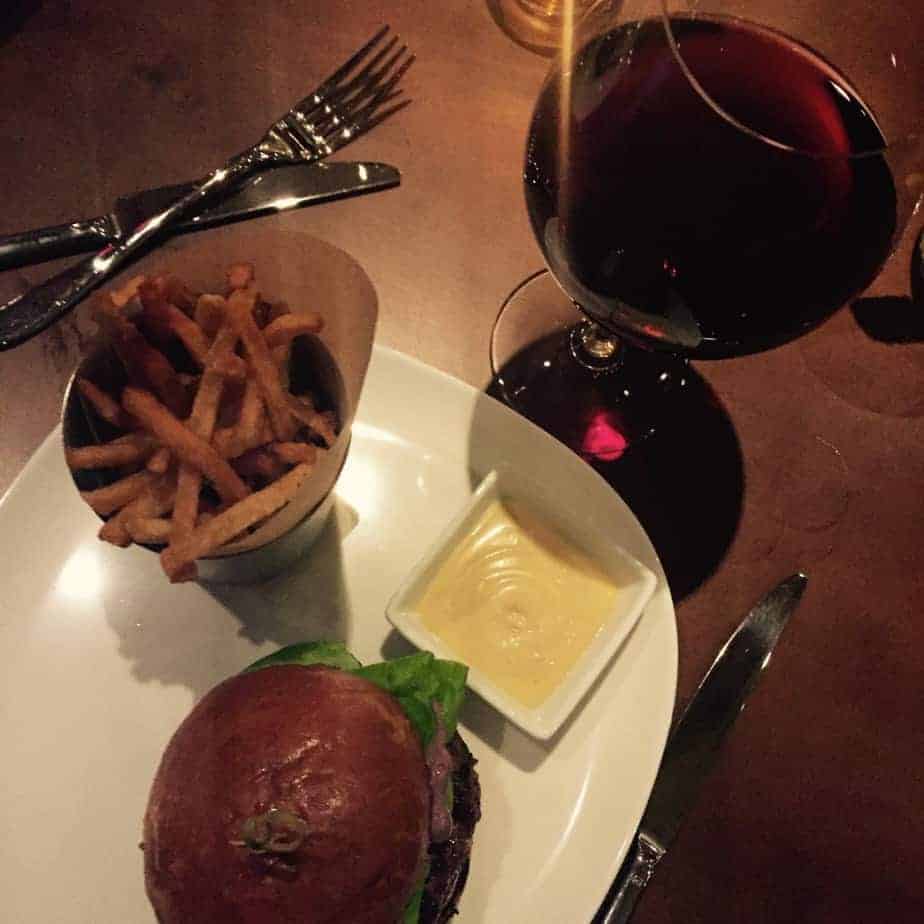 With a slight nod to Julia Child, this juicy masterpiece was dripping with goodness including red wine fondue and bacon-mushroom relish.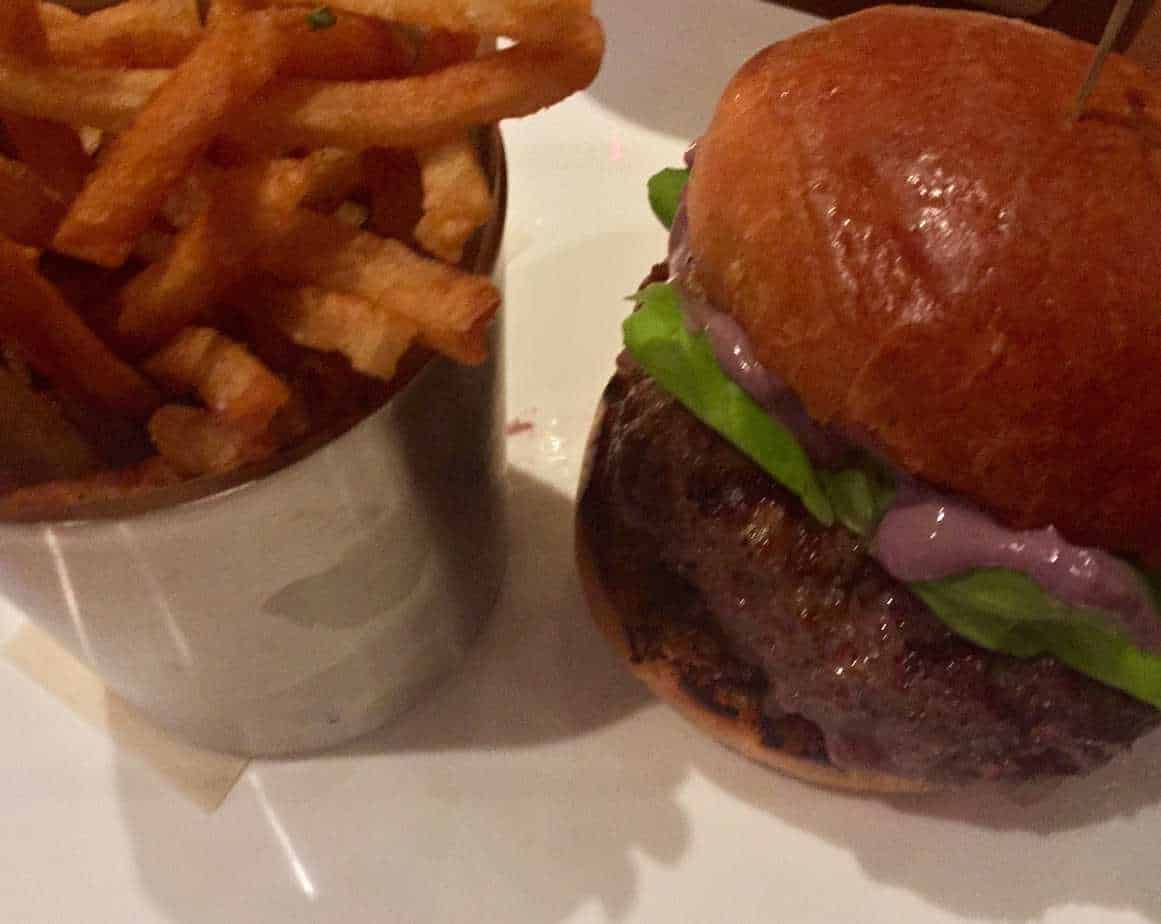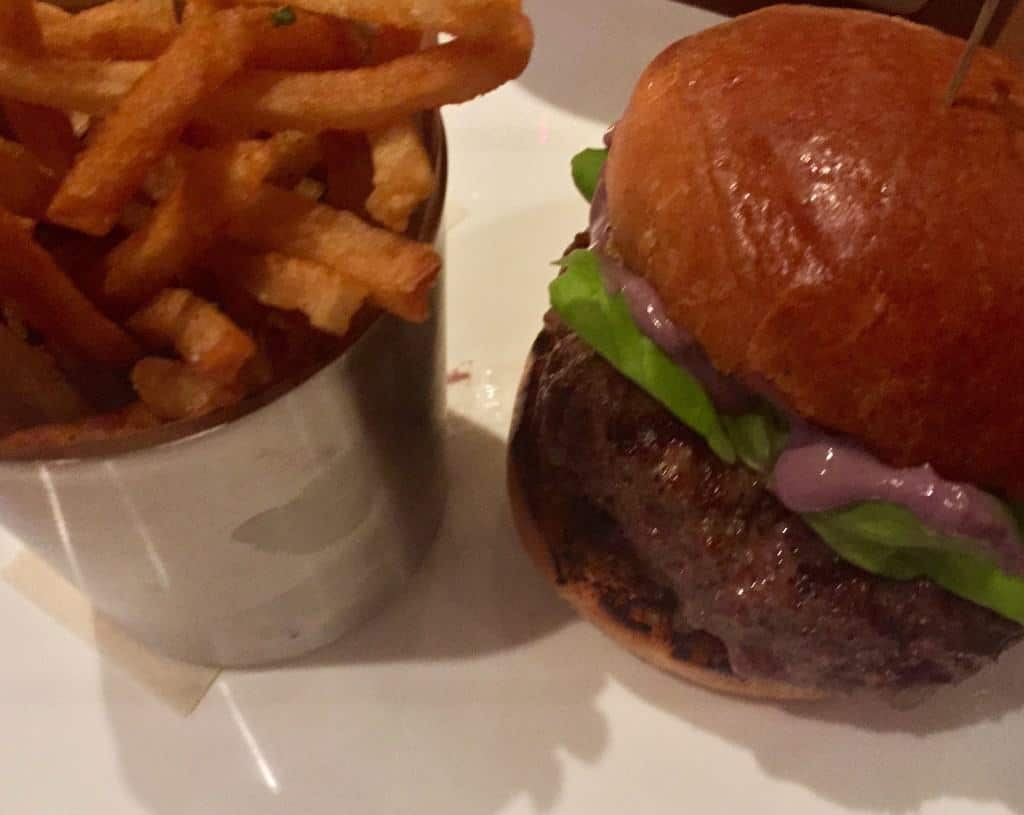 AJ got Carolina trout, which was flakey and fresh (and had a great dill hollandaise). The pasta was super tempting, so that's a good reason we need to go back for dinner!
We couldn't walk away without dessert, so got a peach tart, a seasonally specialty (summer is definitely peak peach season) with ice cream.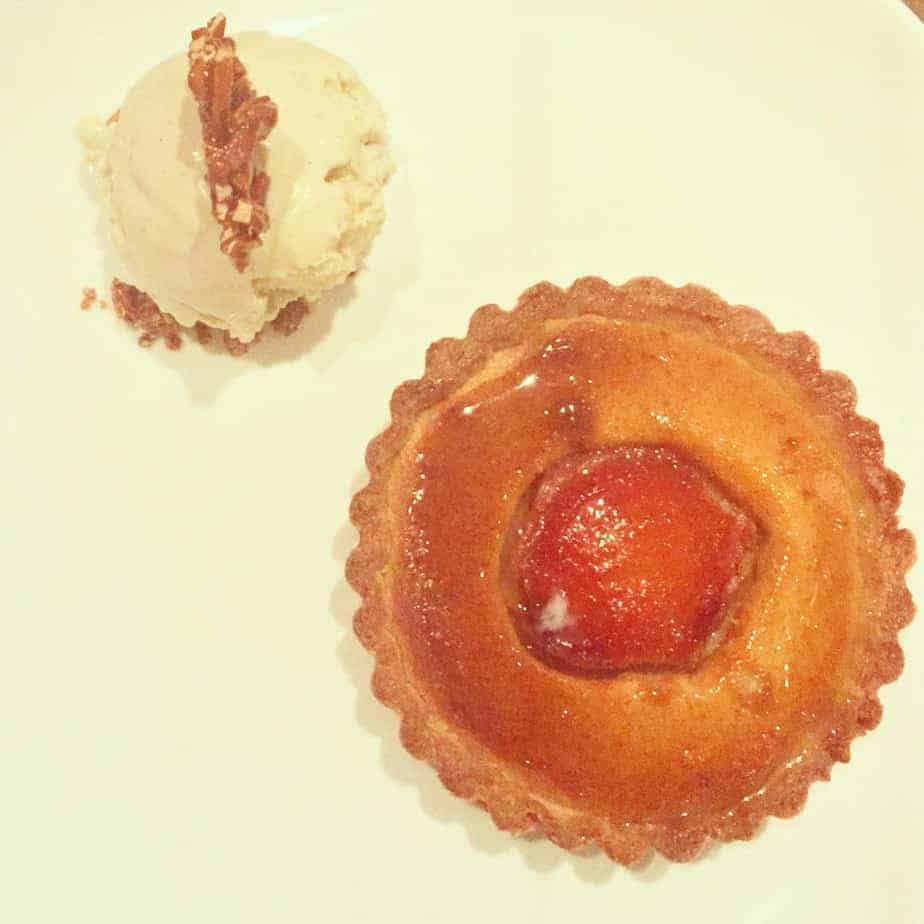 Besides dinner, Corkbuzz serves up lunch, brunch, wine education classes, special winemaker dinners, and Sunday Supper communal wine dinners (which is an amazing and incredible concept. including a weekly Sunday Supper communal wine dinner. Sunday Suppers are served family style with four bottles of wine specially selected and paired with the meal. September's suppers are fried chicken with all the fixins'). I'm currently looking for 5 friends to join me for a meal soon!
charlotte.corkbuzz.com / 4905 ashley park lane, suite j, southwark
everyday 12pm – midnight
sat & sun brunch 12pm – 3pm