"Do they have a nacho car?" –Mom
Clearly, this was the first question she asked me. My mom is a Texan, the original Chuy's was born in Austin in 1982. Chuy's and Tex Mex are synonymous–so you better believe I was quite excited to hear they were opening a Chuy's in Charlotte (also, yes, the Charlotte Chuy's does have a nacho car).
However, my first experience at Chuy's was less than stellar. I went a few weeks after they opened their doors in South Park. The service was pretty lack luster–it took about 20 minutes for a waiter to acknowledge us sitting at a table, and that was only after we flagged someone down. It took another ten for them to actually find our waiter. I ended up only getting drinks that evening; the most positive part about the night was the self service nacho car (and the tasty, tasty queso) and that my margarita was good (once I actually got it). I chalked the experience up to confusion and inexperience, and then continued get my Mexican fix at other great Mexican restaurants in Charlotte.
I wanted to try Chuy's again (and I wanted to give them some time to work out their kinks).  Recently, I was invited to a tasting event for local bloggers to try some menu items for Chuy's 26th Annual Green Chile Festival.
The Annual Green Chile Festival is a big deal at Chuy's–it's a celebration every year (toward the end of summer), where Chuy's shows their love for the Hatch green chile harvest with three weeks of special dishes.   Every year, Chuy's contracts with family farmers in the Hatch Valley of New Mexico to grow over 1.5 million pounds of green chiles for Chuy's to use in their dishes. These green chiles are the star ingredient in different dishes that are featured each day during the Green Chile Festival. On top of featuring the chiles in the dishes, Chuy's sends a team of kitchen managers to New Mexico each August for the harvest. Dom, the kitchen manager at Chuy's in Charlotte, was one of the kitchen managers that went to New Mexico for the harvest!
Chuy's is delivering customers fresh ingredients packed with a lot of spice and flavor. All of Chuy's sauces are made daily from scratch. Not only do they make their homemade sauces, but they make their salsa fresca by the hour with fresh ingredients, the tortillas are hand rolled all day long, and the chicken is roasted in house.
We tried several different selections from the Green Chile Festival menu, tasted some margaritas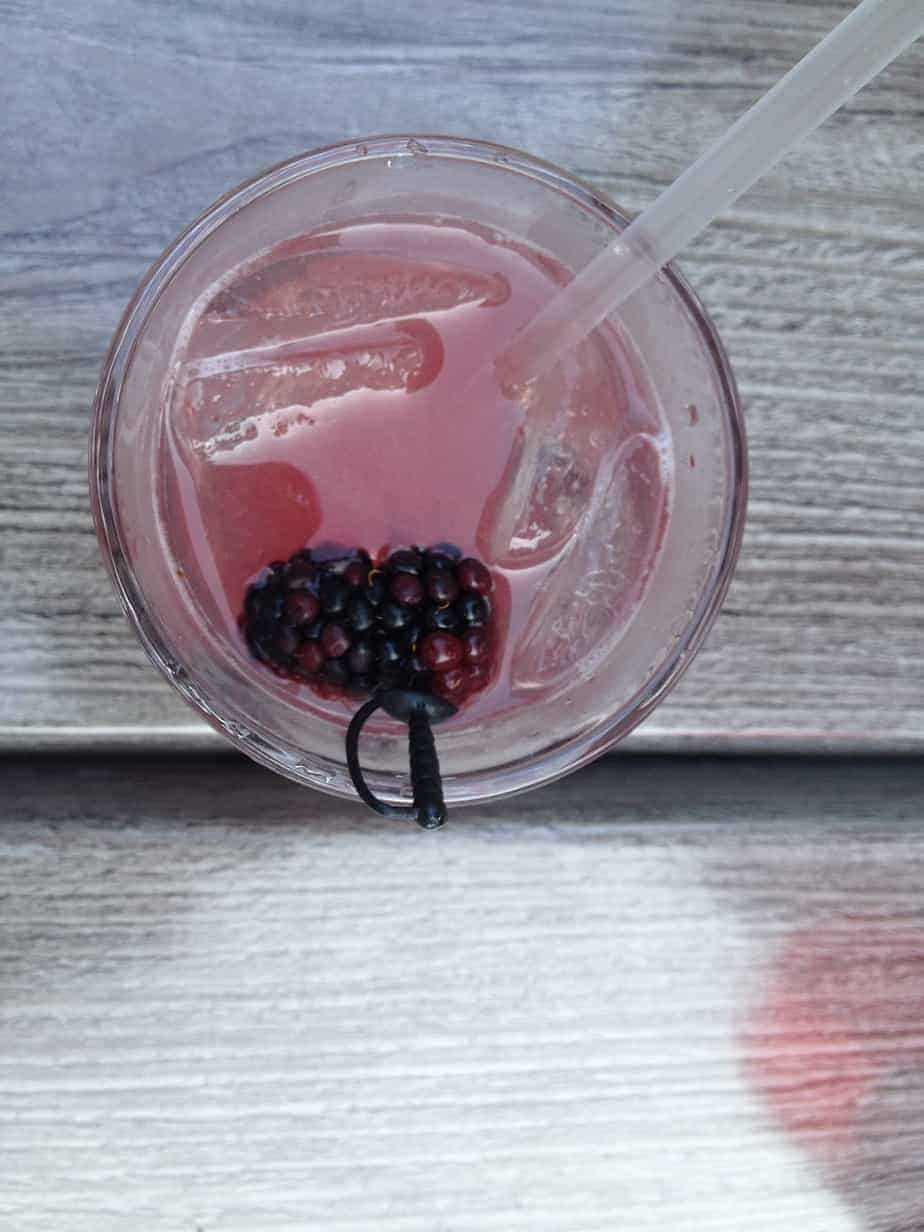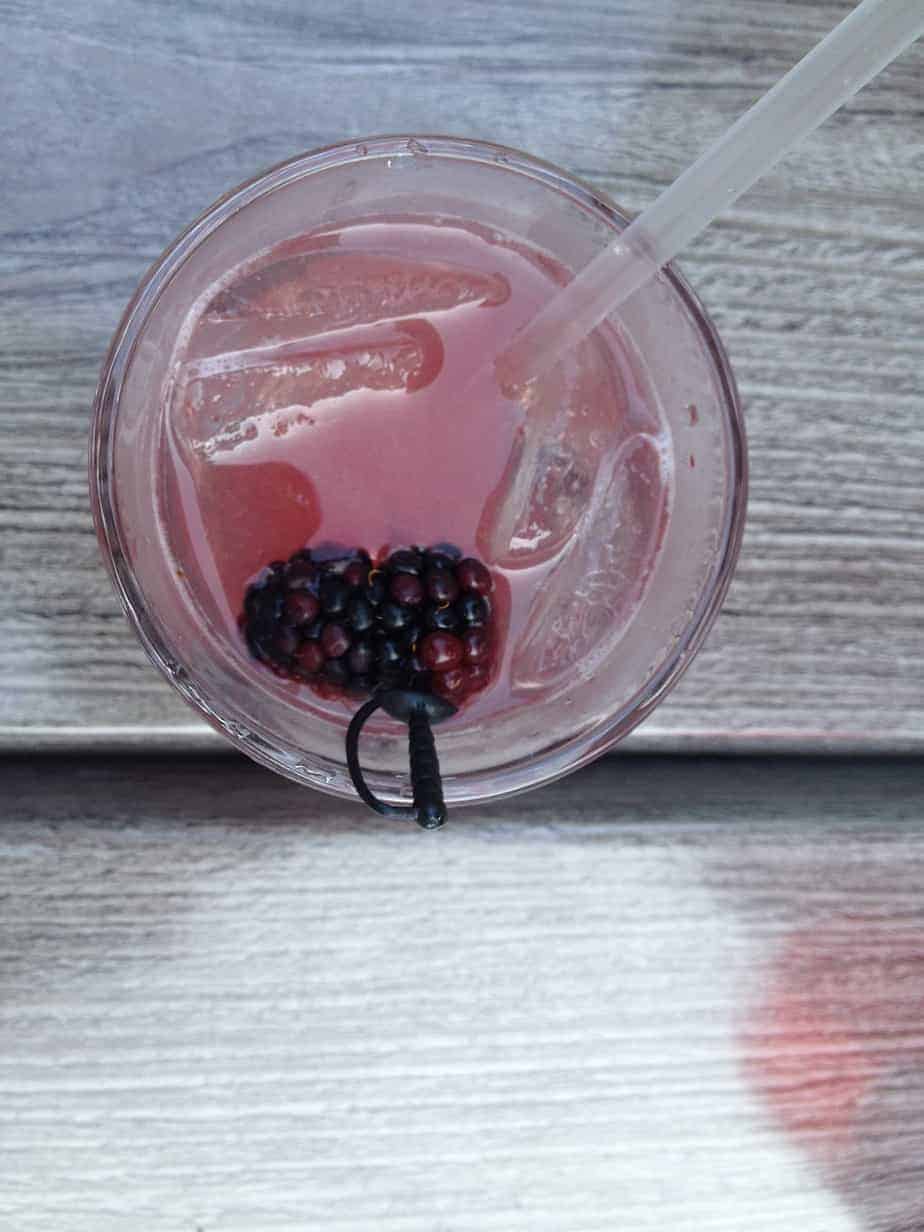 and a Texas martini,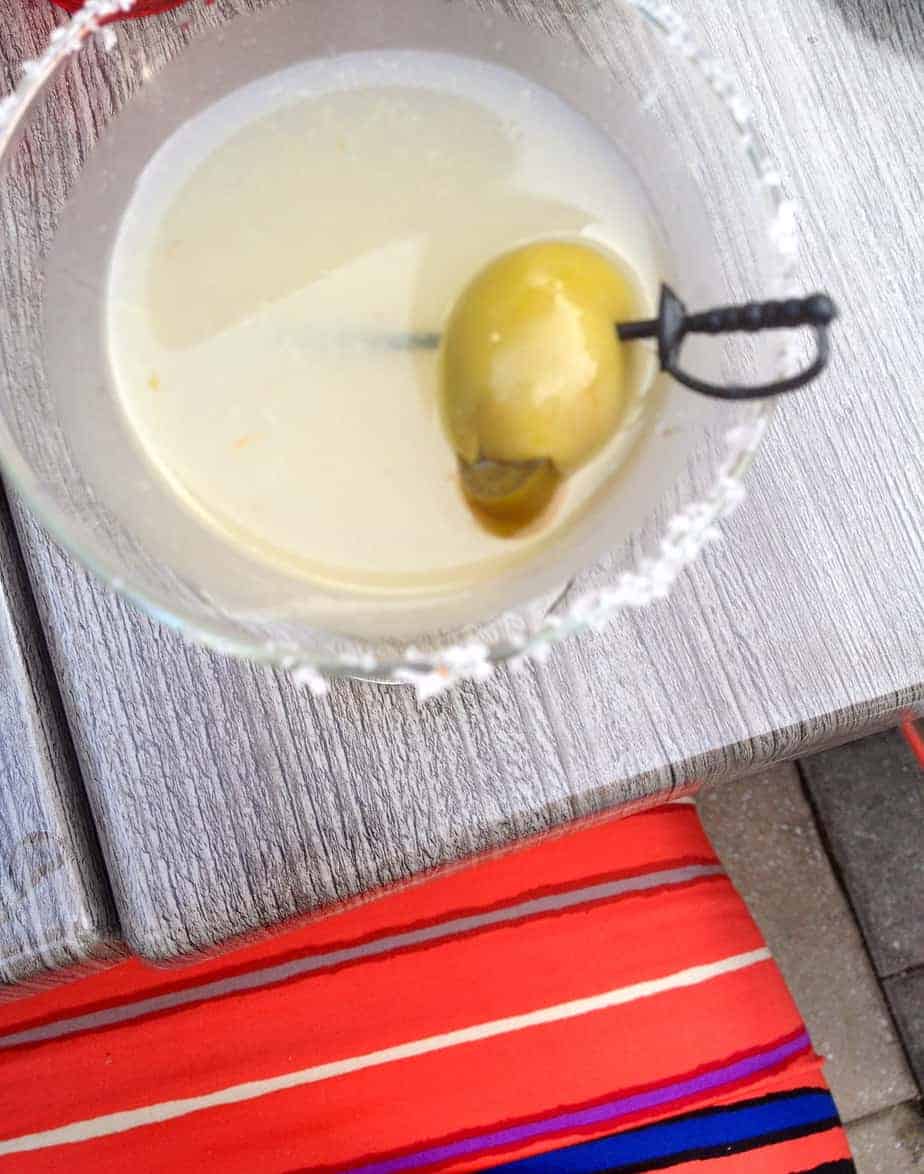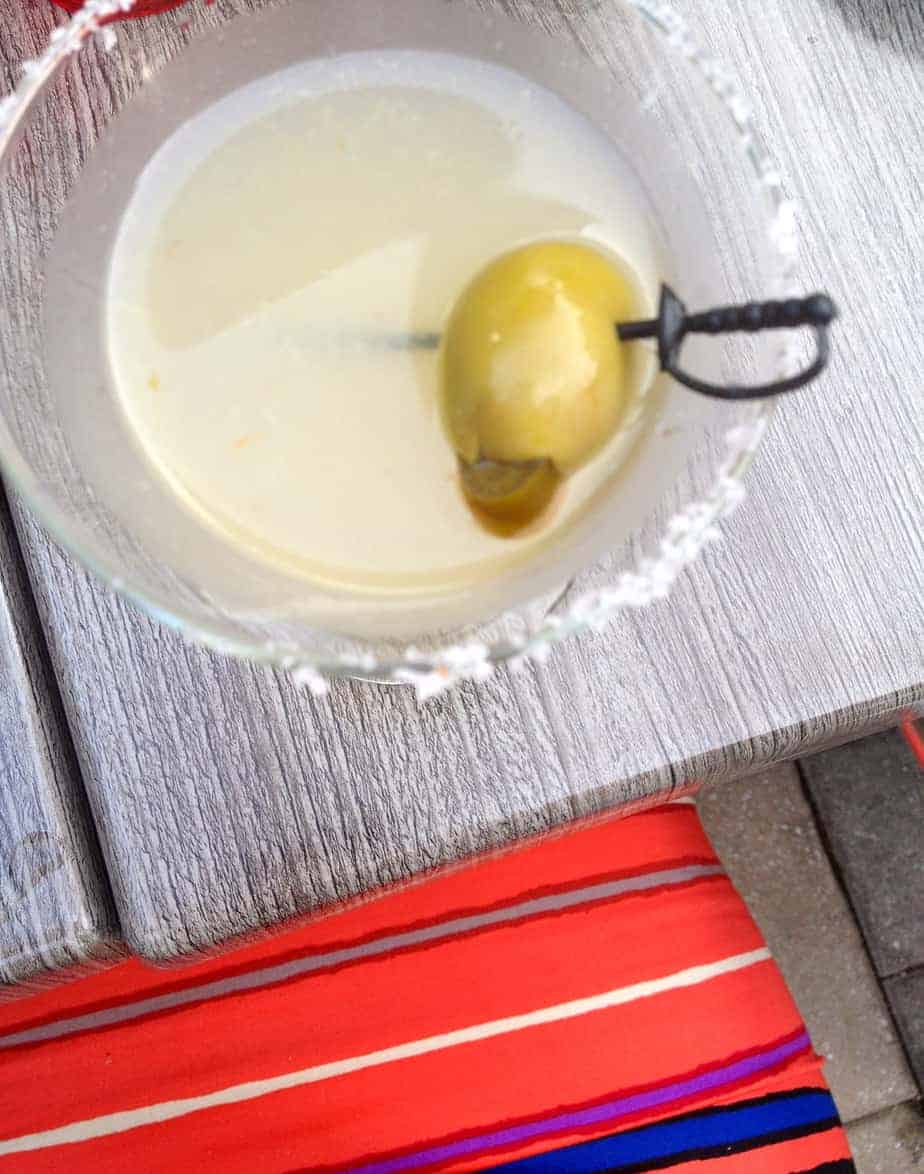 and indulged in some chips and salsa, queso (from the nacho car!) and Chuy's famous Boom Boom Sauce. Chuy's has excellent queso (it was definitely the highlight of my last visit) and you can get all the queso you want when you visit the nacho car during happy hour on weekdays. The Boom Boom Sauce (which is made with cheese and tons of cilantro) is also incredible.
We sampled:
Holy Quesadillas!–flour tortillas with fajita chicken, caramalized onions, green chile chorizo and jack cheese, served with guacamole, sour cream and pico de gallo;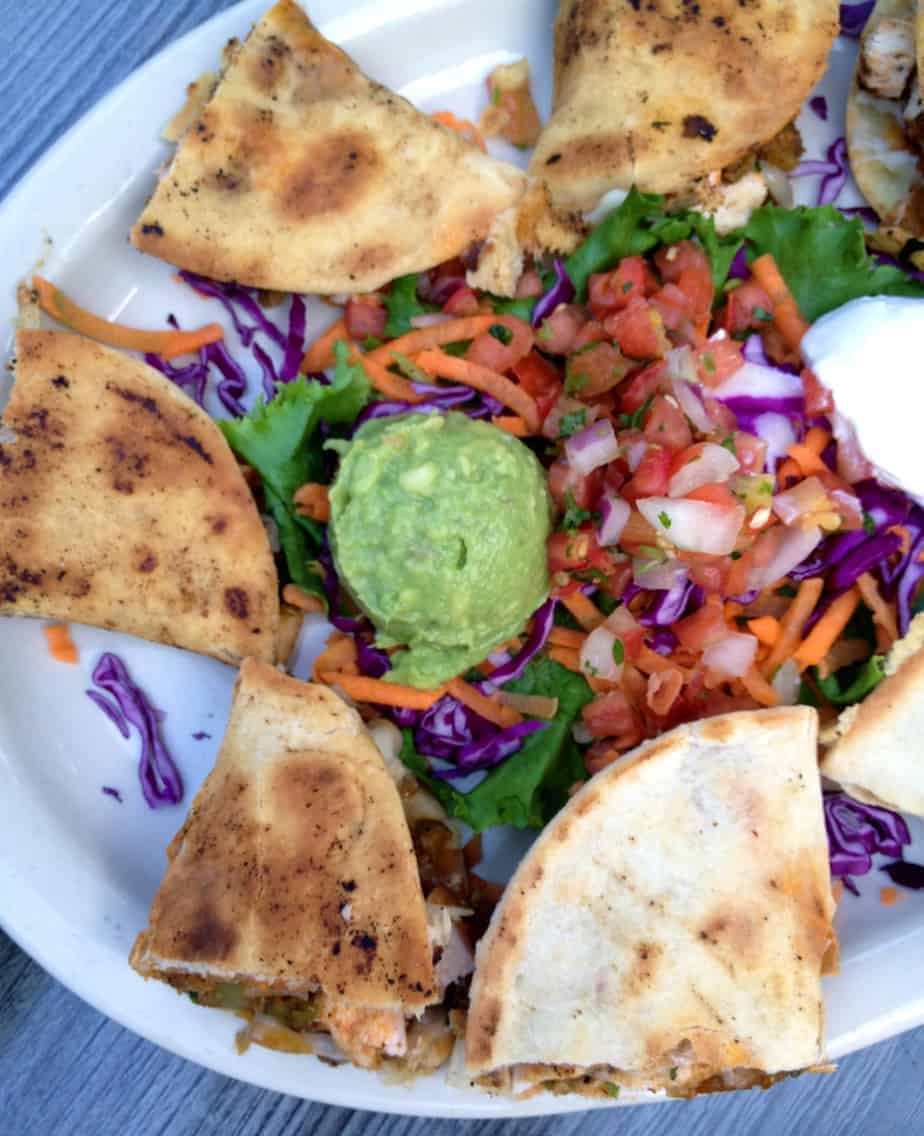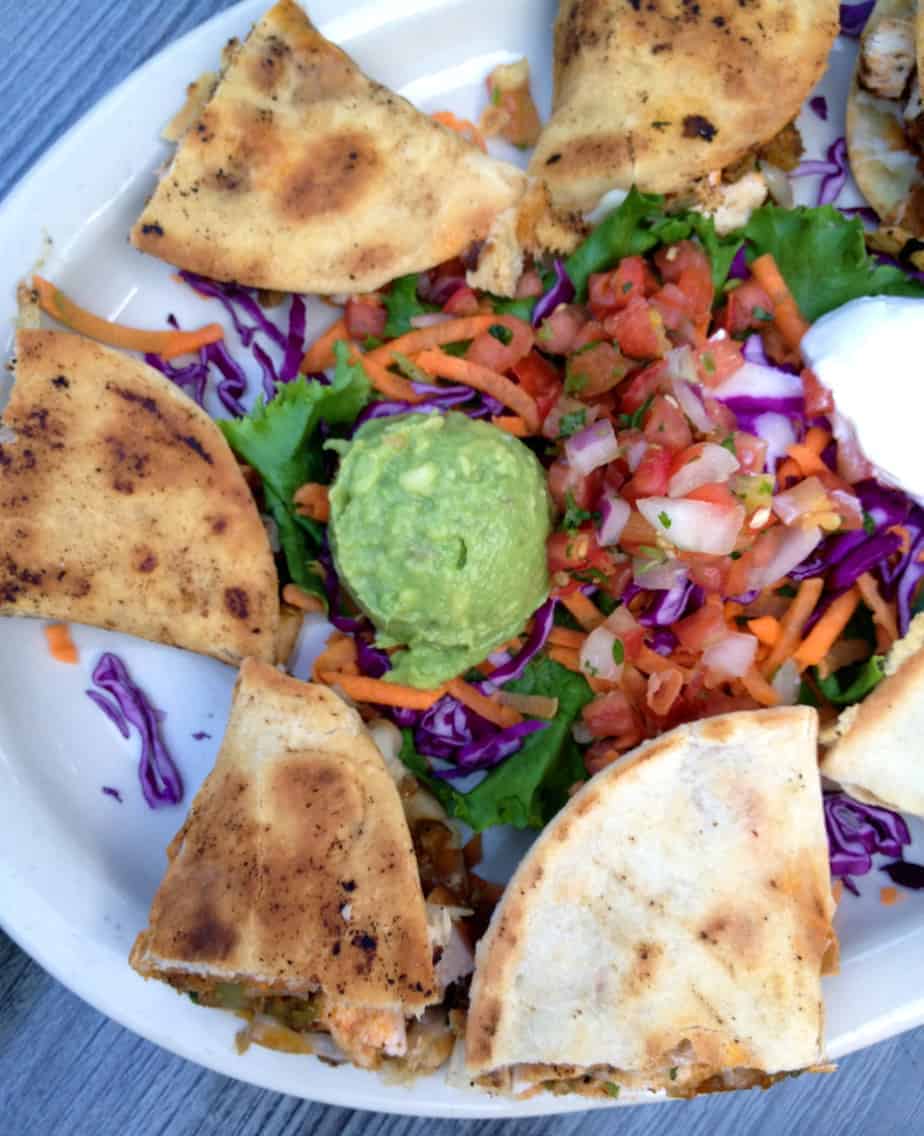 Green Chile BBQ Chicken Tacos–mini taco shells filled with roasted chicken and Green Chile BBQ sauce, spicy coleslaw and cliantro, served with green chile rice and refried beans;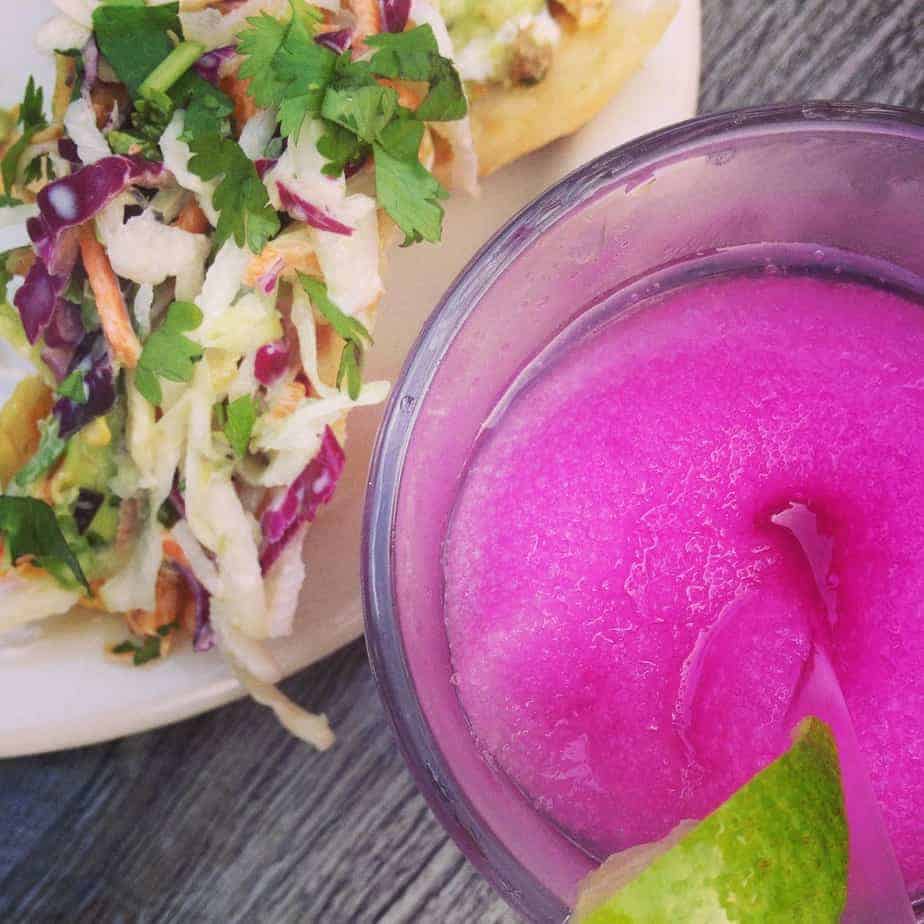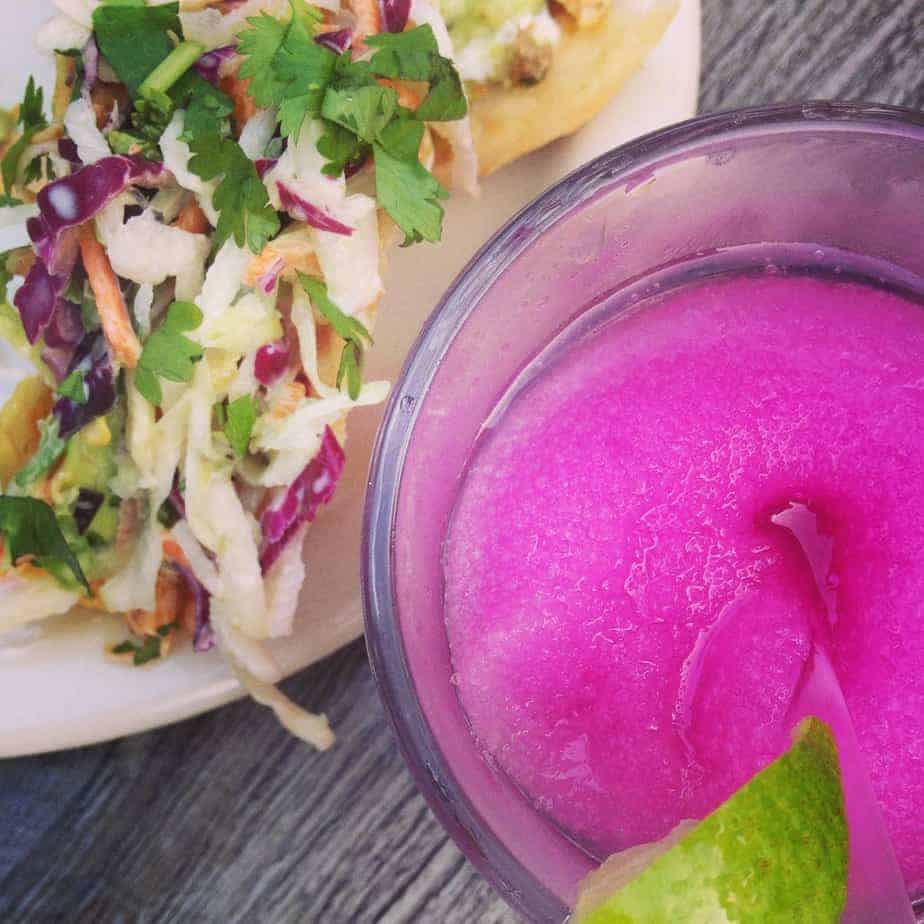 Fajita Beef Flautas–grilled fajita beef, jack cheese, roasted green chiles and cilantro, all rolled up in flour tortillas, fried and topped with Hatch Green Chile Sauce and pineapple pico de gallo, served with guacamole, green chile rice and refried beans;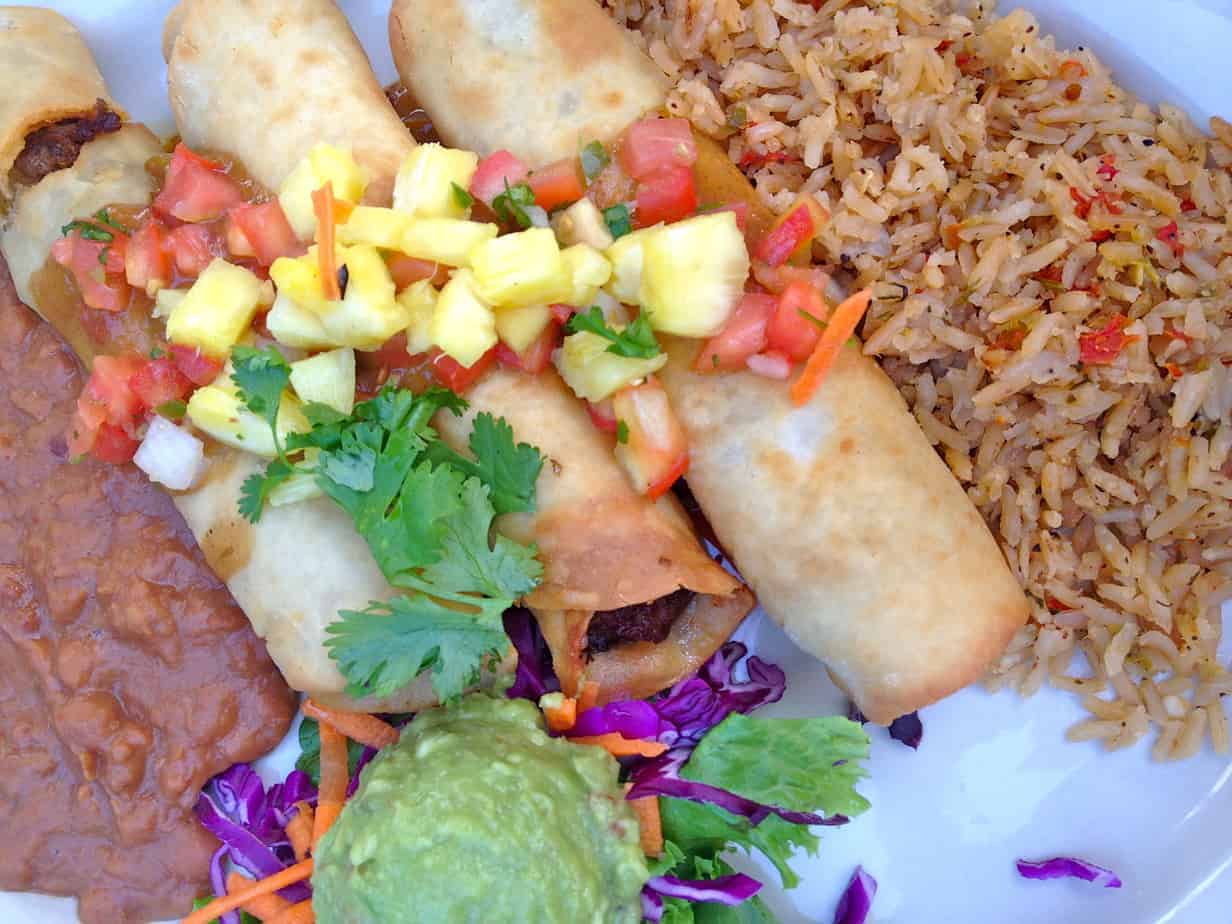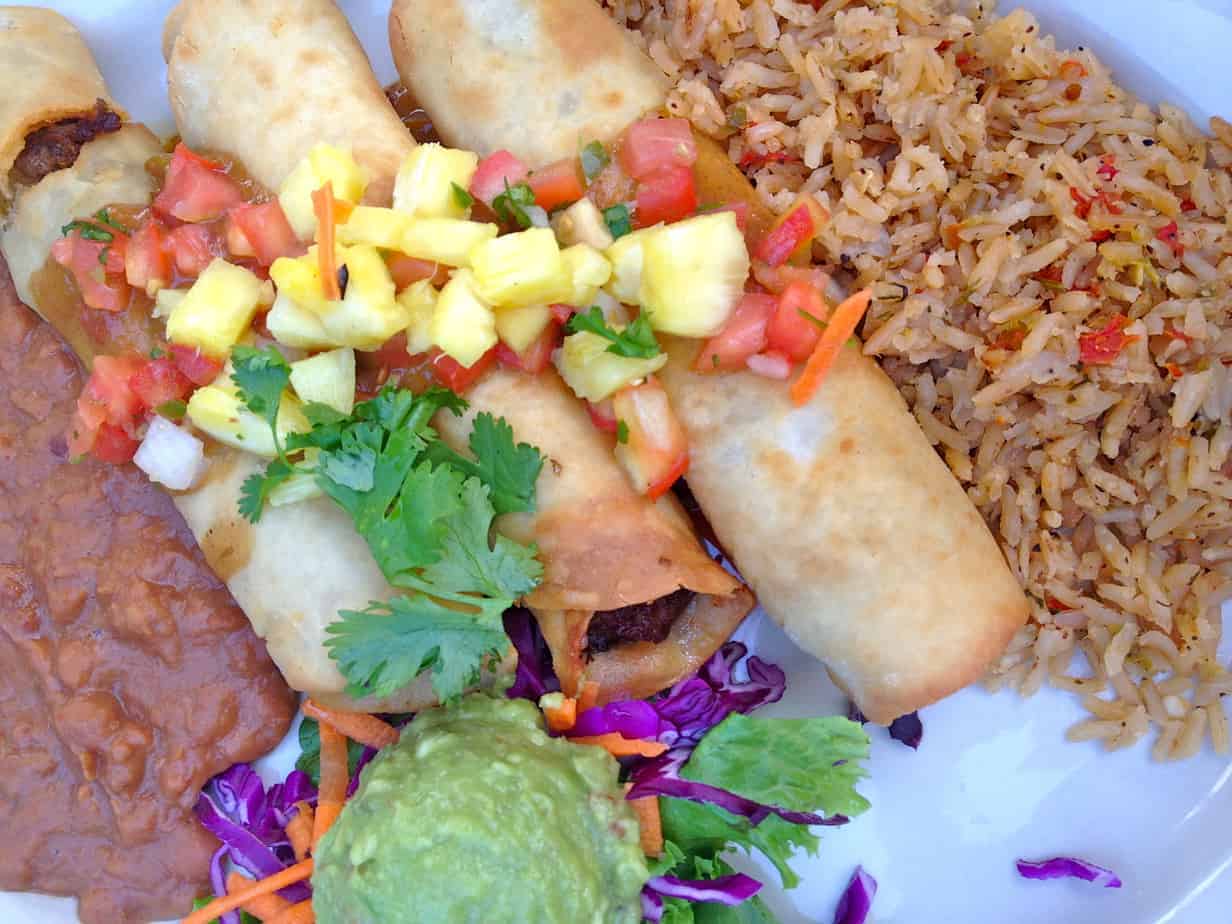 Frito Pie Enchiladas–Green Chile beef, mixed cheeses with Tex-Mex sauce, Queso, Fritos, red onions and green chiles;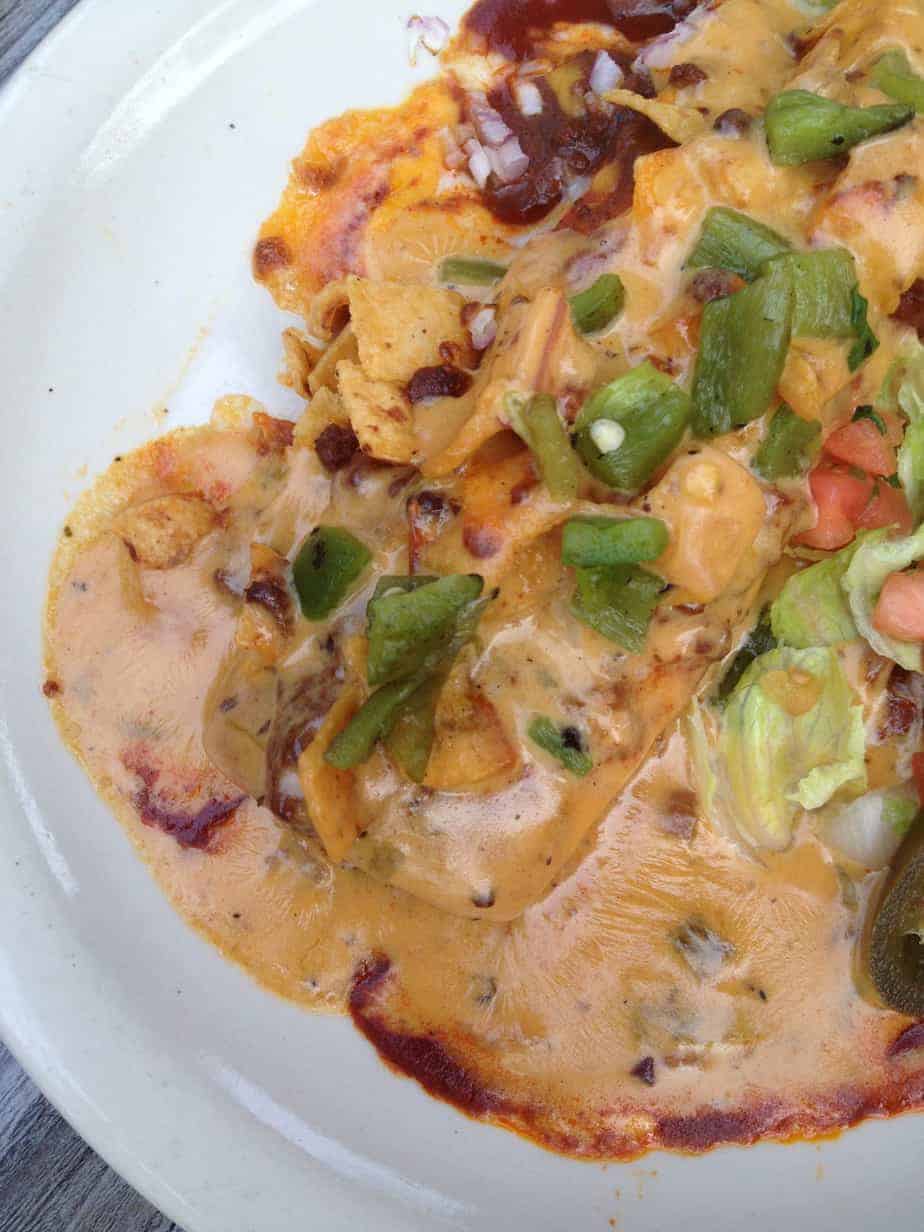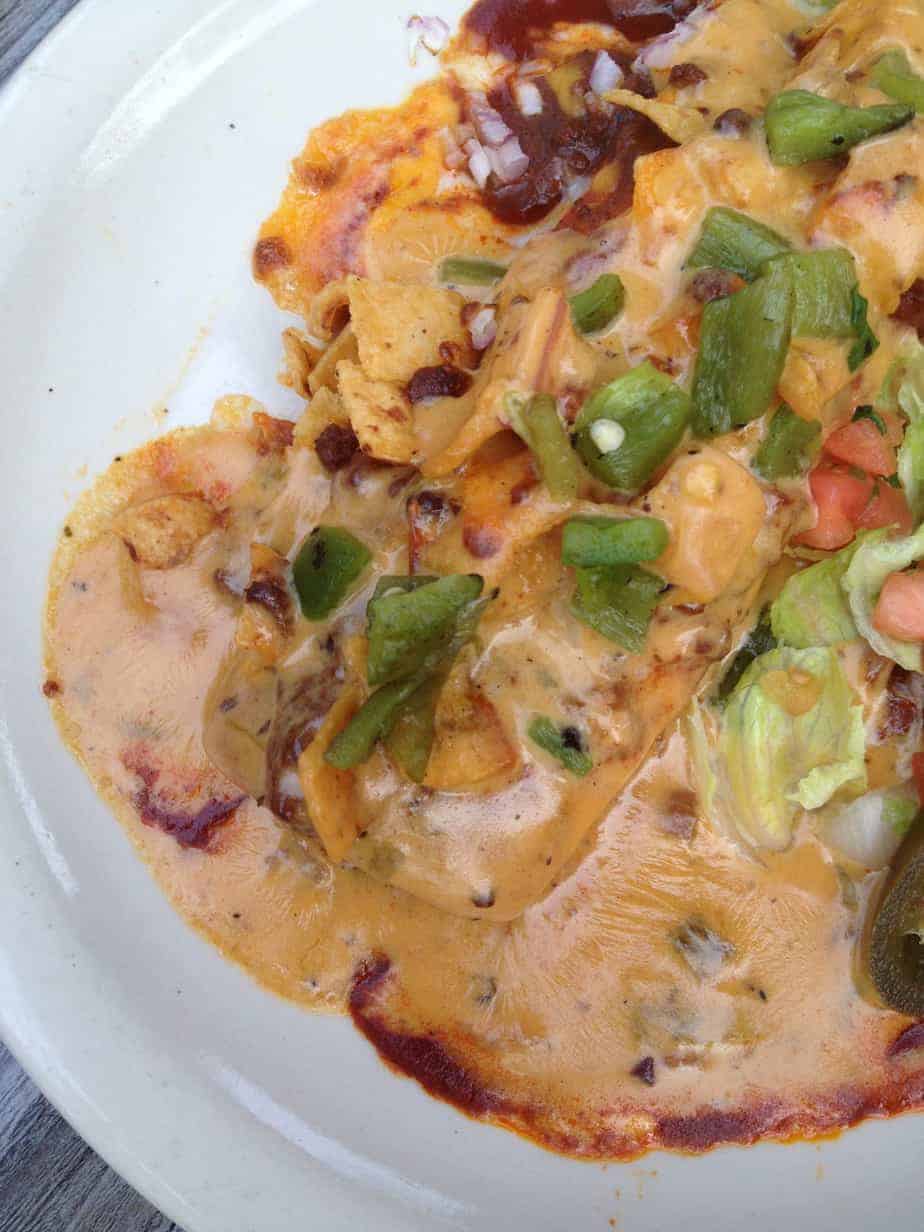 Macho Burrito–flour tortilla stuffed with roasted pork, green chiles, jack cheese and guacamole, smothered in Hatch Green Chile Tomatillo Sauce and served with green chile rice.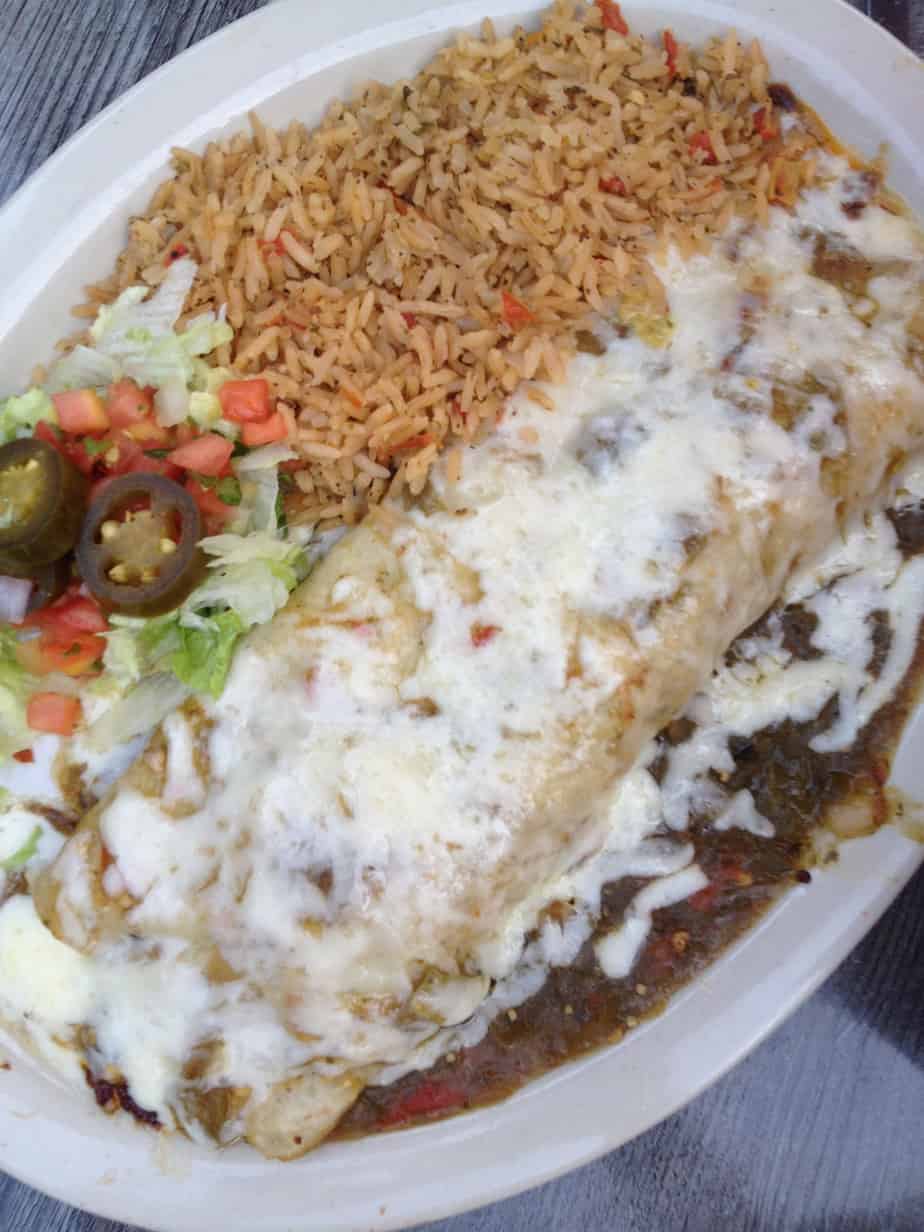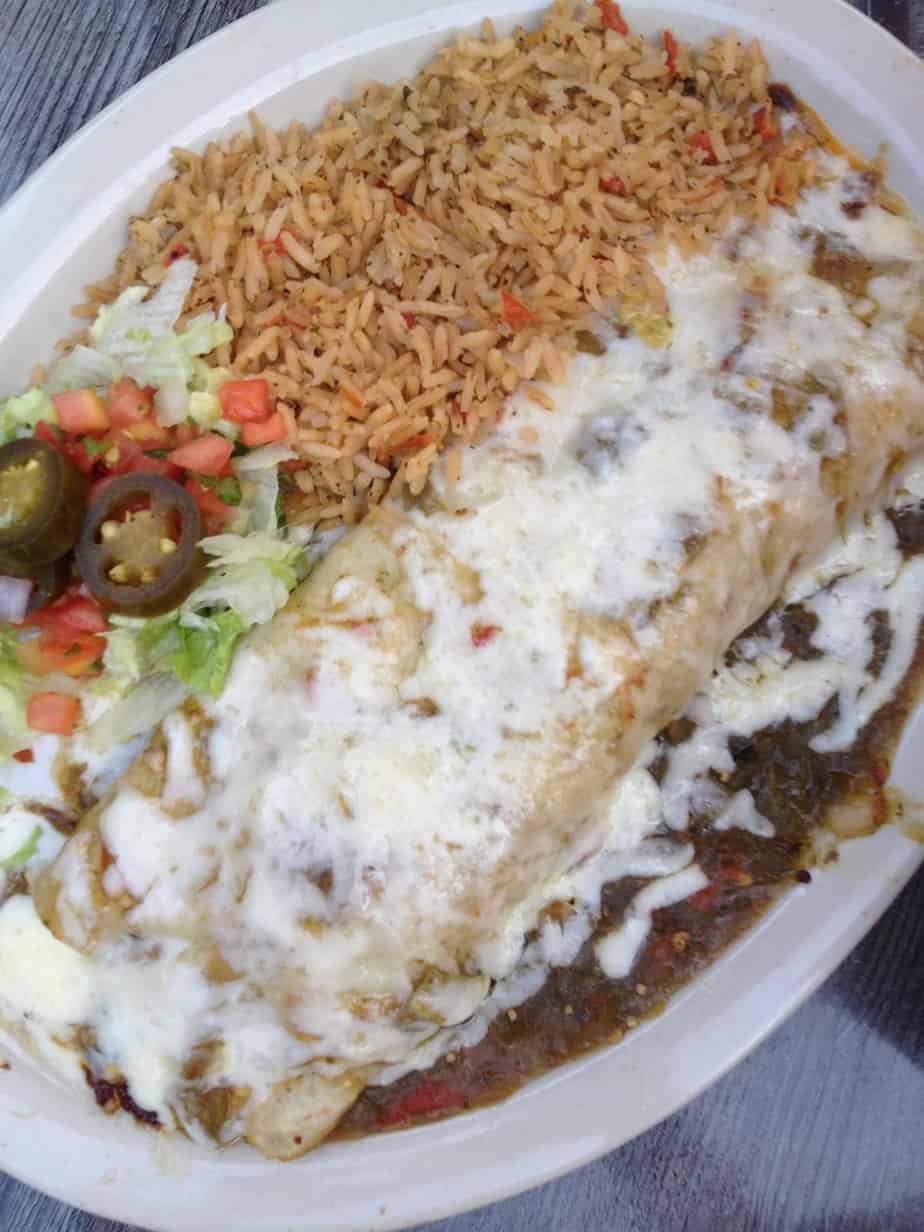 Each of these dishes definitely brought the heat, but the chiles didn't overpower the rest of the flavors. The portions were pretty large (the burrito was bigger than my head), so it's definitely a bang for your buck situation. My favorite dish was the BBQ chicken tacos–I liked the BBQ sauce and crunchy coleslaw. I also enjoyed the flautas–especially with the pineapple pico de gallo–I liked the combination of spicy and sweet and love fresh pineapple.
Chuy's was also kind enough to send us home with leftovers and a slice of tres leches cake, which I was too full to eat until the next day. The cake was still delicious the next day–it was spongy and sweet–just the right amount to satisfy my sweet tooth.
Chuy's Green Chile Festival ended September 7, but don't fret if you missed it…it will be back next year! And if you can't wait until next August, you can head over to Chuy's and try the Macho Burrito, which is now a featured special on Saturdays and Sundays (it was a customer favorite!). Or try something from Chuy's regular menu–Chuy's serves up innovative, spicy, Tex-Mex dishes all year round, which pair nicely with their fresh margaritas. Don't forget to stop by and fill up at the nacho car, my mom and I both recommend it!
chuys.com  / 4310 sharon rd., charlotte
open everyday 11am-10pm and on fri. and sat. until 11pm
*My food and drinks were complimentary, as a menu preview for local bloggers.  No one asked me to write anything in return.