**First up, it's time to announce the winner of the #CLTBeer gift box giveaway!!! Congratulations to Andrew, who's favorite Charlotte beer is NoDa's Hop Drop n Roll:
"I went by Sycamore for the first time last week and was super impressed. Great tasting beer and awesome space. I'll probably have to stick with Hop Drop as my favorite beer though. Or Jalapeño Pale Ale. Tough to choose!"
I agree, Andrew, it's really tough to choose the best Charlotte beer. I sent you an email, so you will get your beer box soon!!! Thank you to everyone who entered.**
I've been wanting to check out one of Chef Alyssa's cooking classes for ages. She's been hosting cooking classes for a year and a half now in the Atherton Mill and Market, and I have no good excuse why I haven't attended a class sooner (to be fair, I was signed up for one last year but had to cancel because a last minute work event popped up).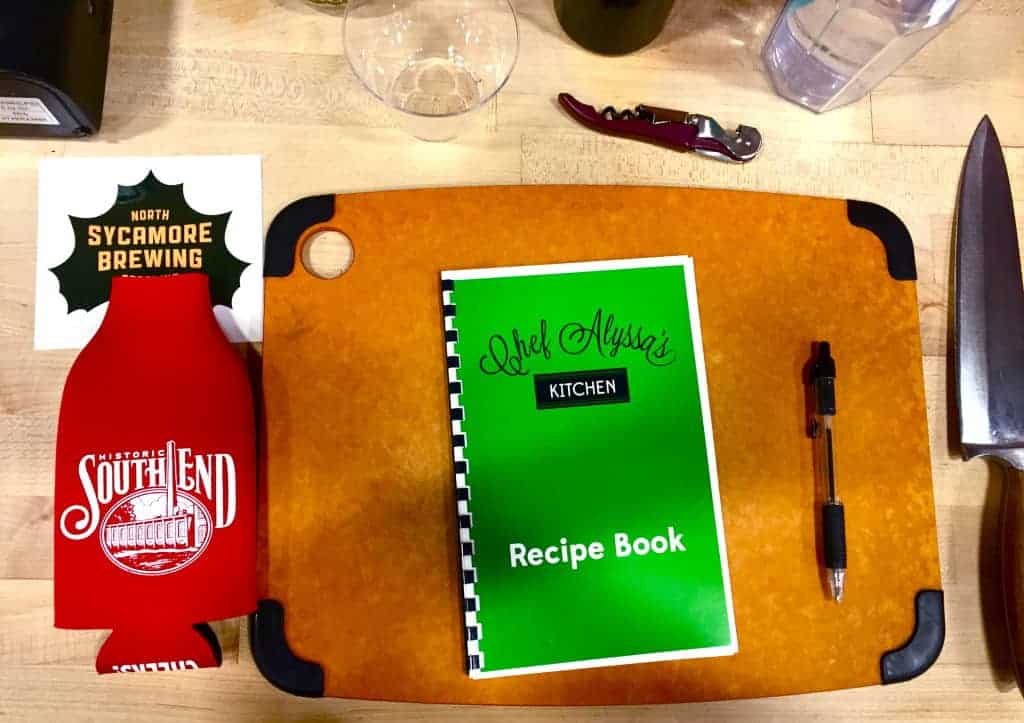 Excuses aside, Chef Alyssa's recent Cooking with Beer Class (featuring brews from South End's Sycamore Brewing) was the perfect first class for me to attend. It's NC Beer Month, I love beer, I've been hanging out a lot at Sycamore recently (which is truly Charlotte's hot new brewery and everyone knows it) and  I wanted to learn some new recipes (does anyone else get in a cooking funk? I've been eating out and traveling entirely too much lately, but when I sit down to make a grocery list, my mind goes blank and I don't know what I want to whip up in the kitchen).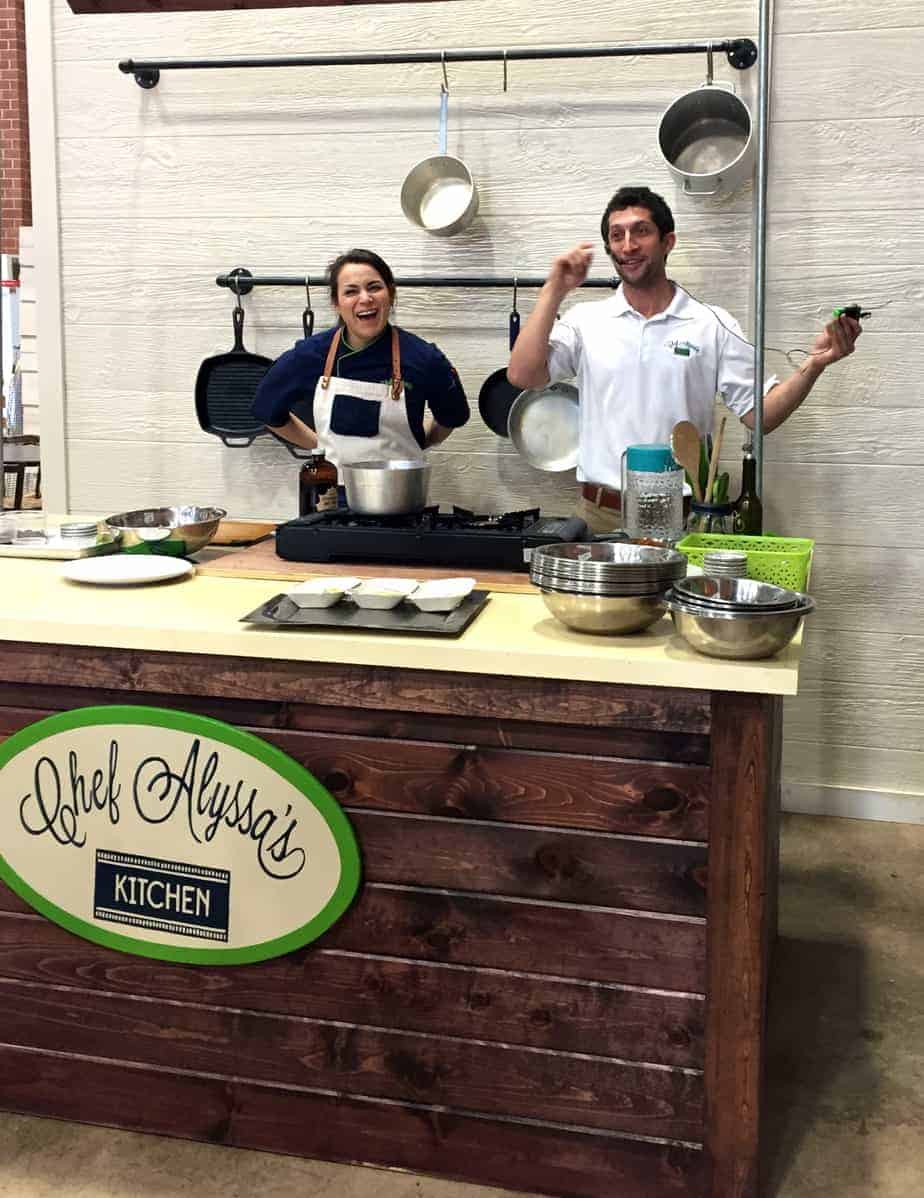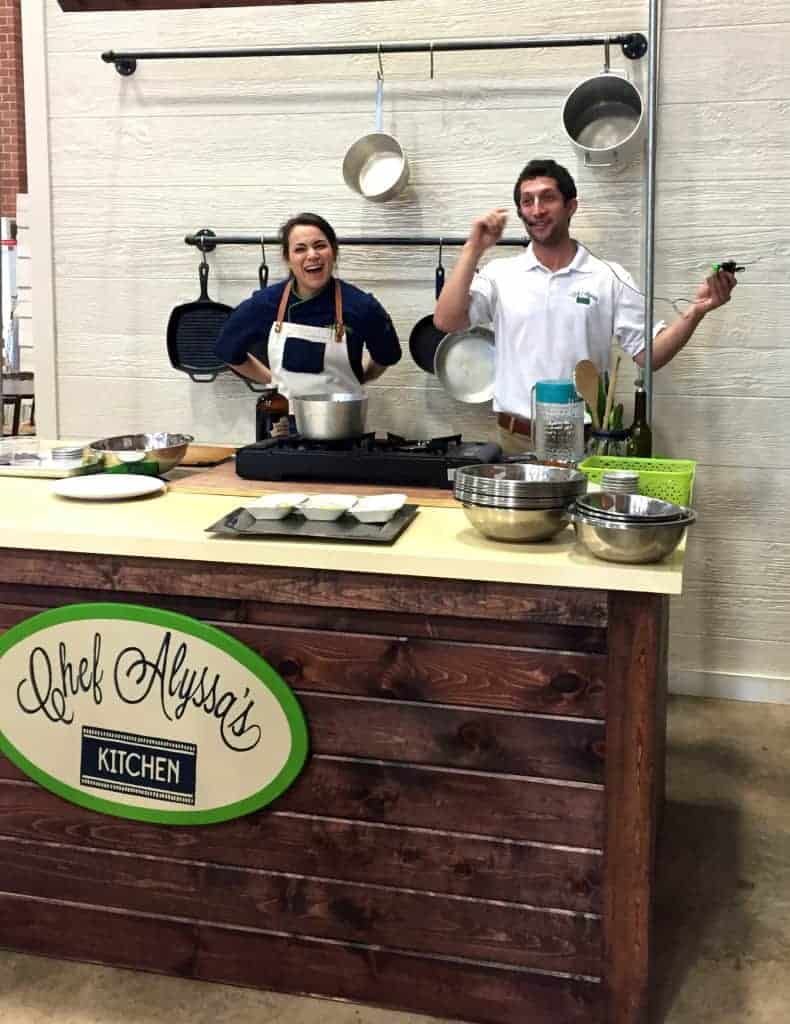 Chef Alyssa's class was fun, educational, and the tasty fruits of our labor were well worth standing on my feet for two and a half hours in work flats that I got last weekend at the J. Crew Warehouse Sale. (As an aside, getting up at 6:30 am last weekend for the warehouse sale was most definitely worth it. Wearing brand new flats on a day that I have to work, then go to the #WeLoveCLT speaker series then go to a cooking class and not get home until 9pm was a rookie mistake.) Whatever, you live, you learn, and then you get to eat chocolate mousse made with Sycamore's Cabin Fever Stout.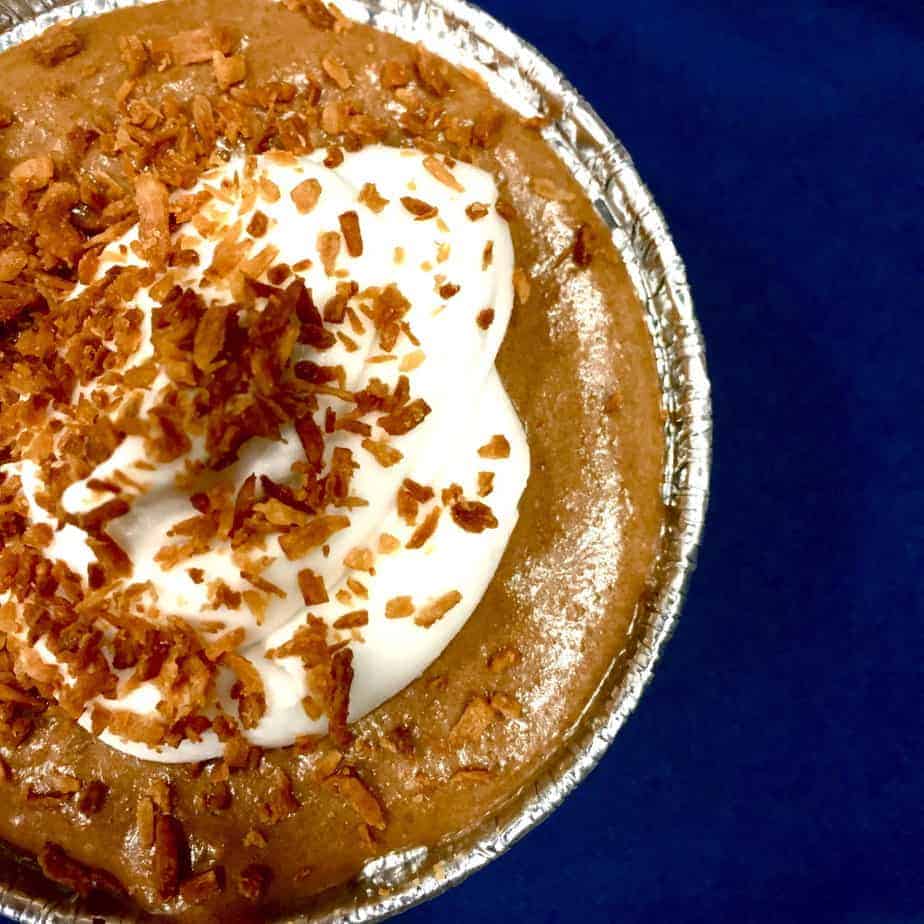 The class is pop-up style in the market; they set everything up in the back corner (professional tables, electric burners, ingredients and kitchen gadgets) and you bring your beverages (beer and wine are welcome) and your enthusiasm. I arrived, signed a waiver, opened my wine (so you know they do have glasses and wine openers available. I went to Trader Joe's after work and bought wine and then also bought an emergency corkscrew for $1.25 because it would be awful to have wine with no way to open it. Knowing about the available corkscrew would have saved me a buck but it's great to always have a plan).
I ended up at a table in the front and worked with Donna and Evelyn to produce our four course meals (generally guests work in groups of four, but there was a cancellation next to me, which meant AJ was the beneficiary of the extra mousse which I brought home).  Chef Alyssa demoed each recipe at the front before she and her assistants (culinary students at Johnson and Wales) came around and passed out pre-portioned ingredients for use to make our culinary creations. While she demoed, she not only talked about the recipes and ingredients, but also shared some cooking skills and tips with us (I have a whole new understanding on chef's knives and chopping and it's changed my world). Being in the front was perfect because I could see what she was doing as she walked us through each step and I also appreciated the big mirror they have over her table so we could see what was going on on her cutting board and in the pots and pans as she was demonstrating. Genius.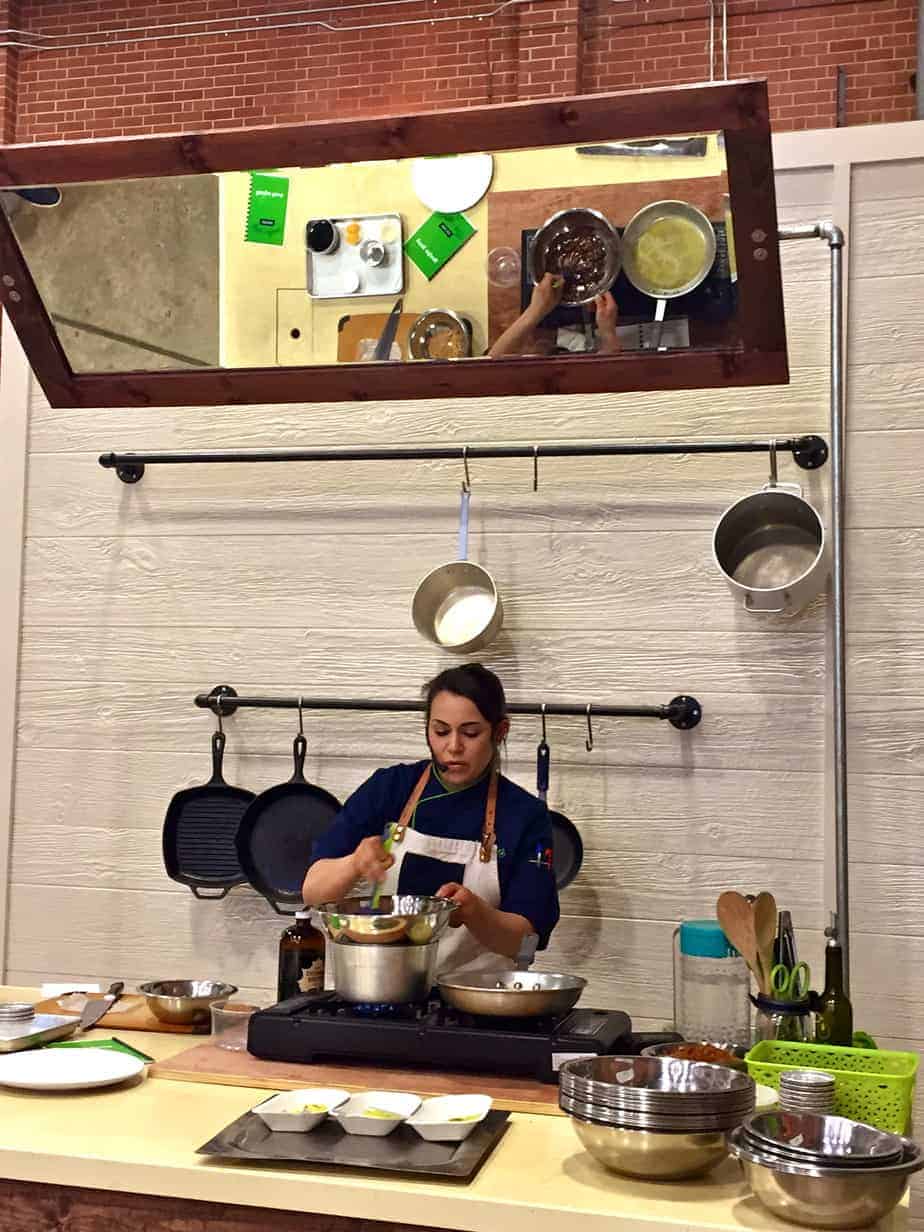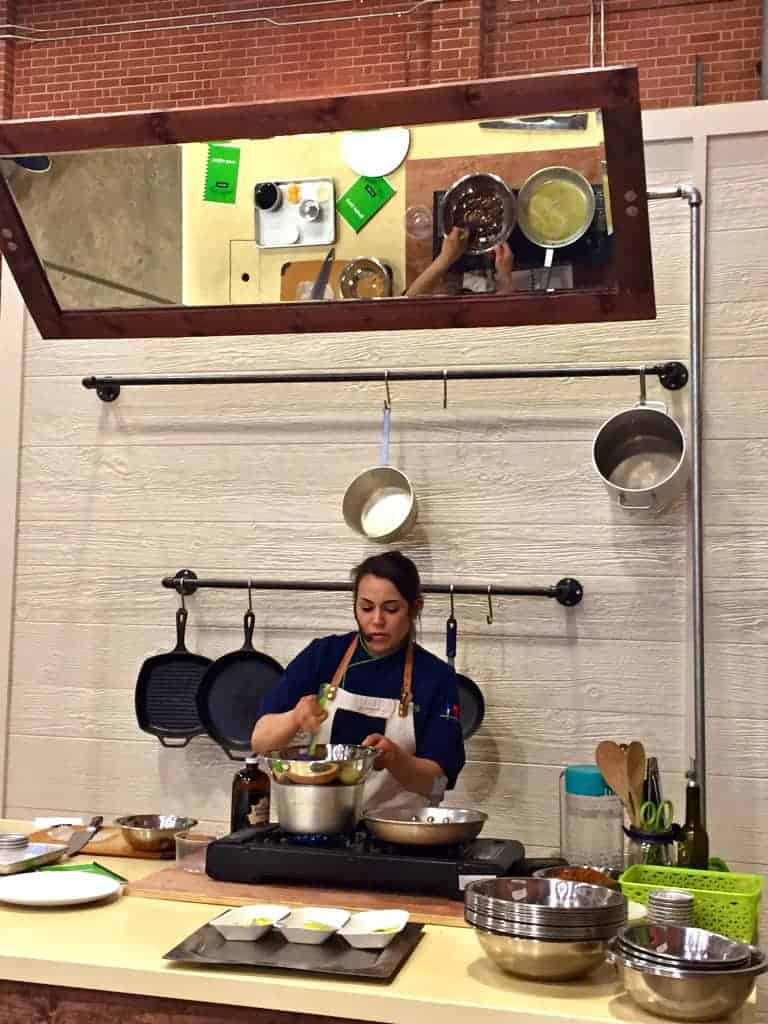 Chef Alyssa's recipes are created for people who want to cook healthier and eat well; yes you can eat well even with pork belly–good fats!– and beer. Our class was all about eating local; local beer, local meet, local veggies. I loved that as Chef Alyssa walked us through the recipes she also told us which vendors in the market she used to get the ingredients.
We made four recipes with four different Sycamore brews: Roasted Spring Vegetable Salad with Charlotte Yacht Club (Sycamore's summer seasonal) Lemon Dressing;
Glazed Windy Hill Pork Belly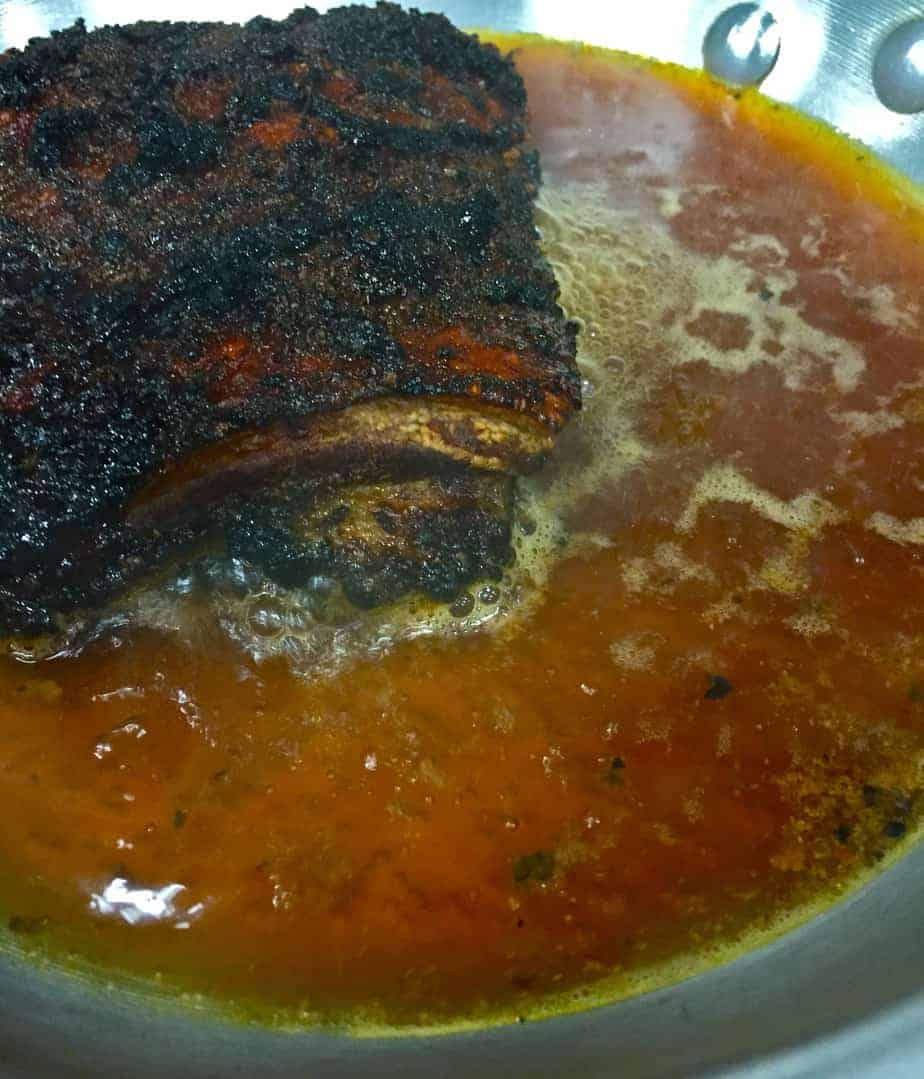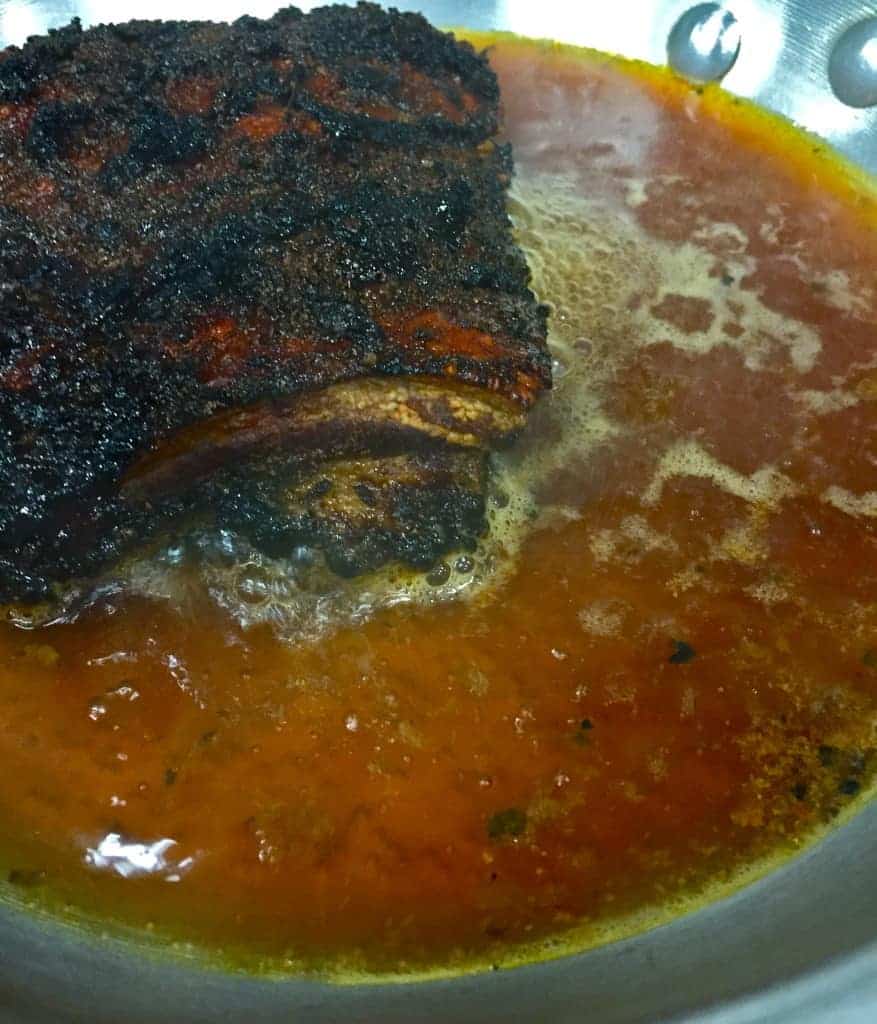 with Castle Harbor IPA Sweet Potatoes;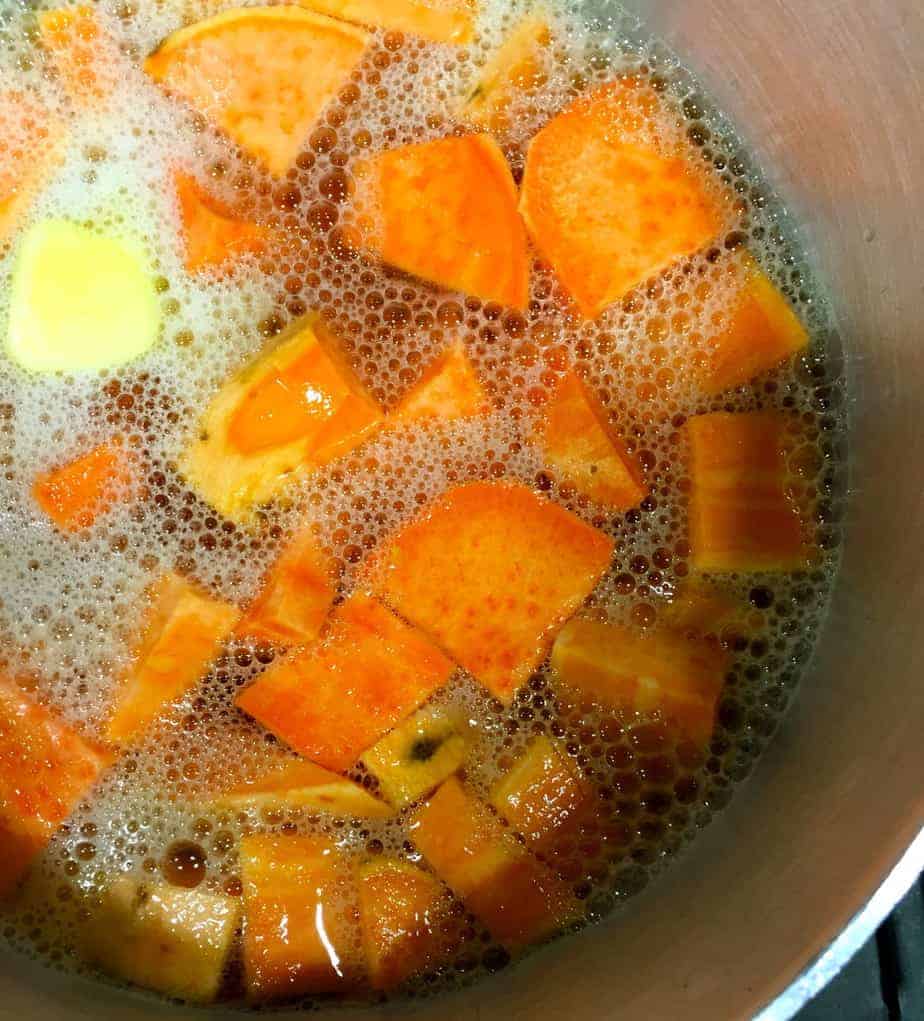 Southern Girl Blonde Beer Butta' (served with Carolina Artisan Classic Loaf Bread. Making fancy butter is what my hopes and dreams are made of); and Cabin Fever Stout Chocolate Mousse with Hazelnut Crust and Toasted Coconut Cream.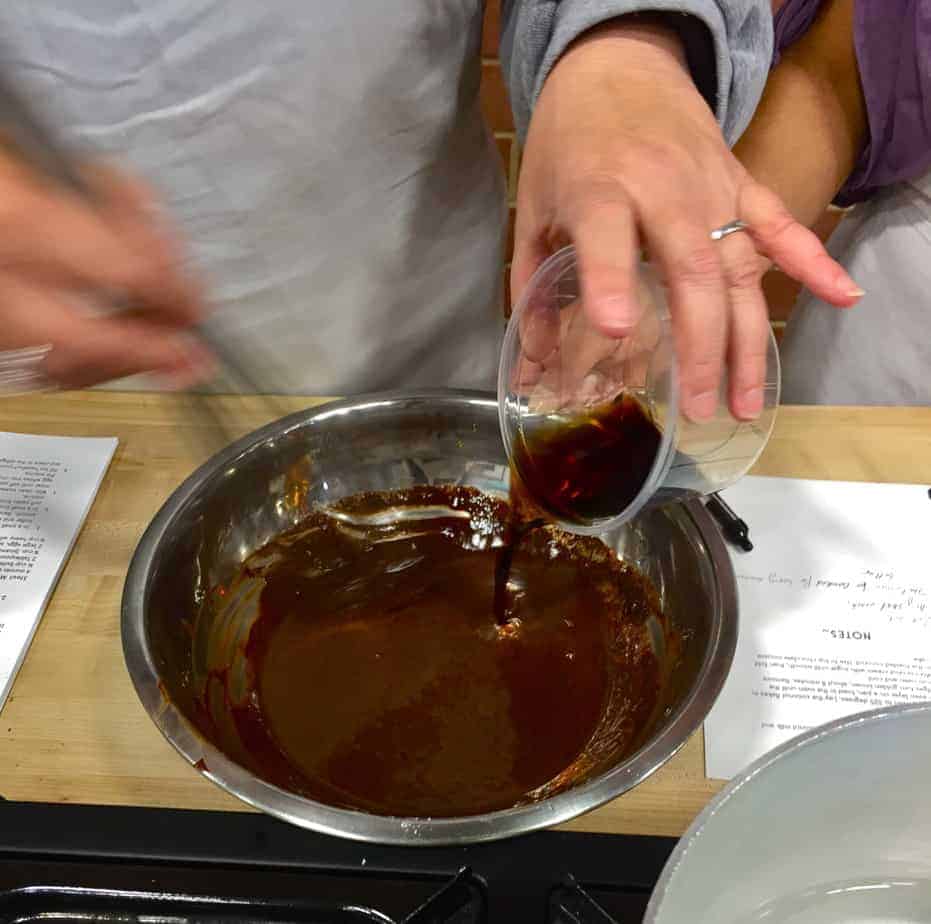 I really can't tell you which one was my favorite because they were all delicious (I was really pleased with our groups skills).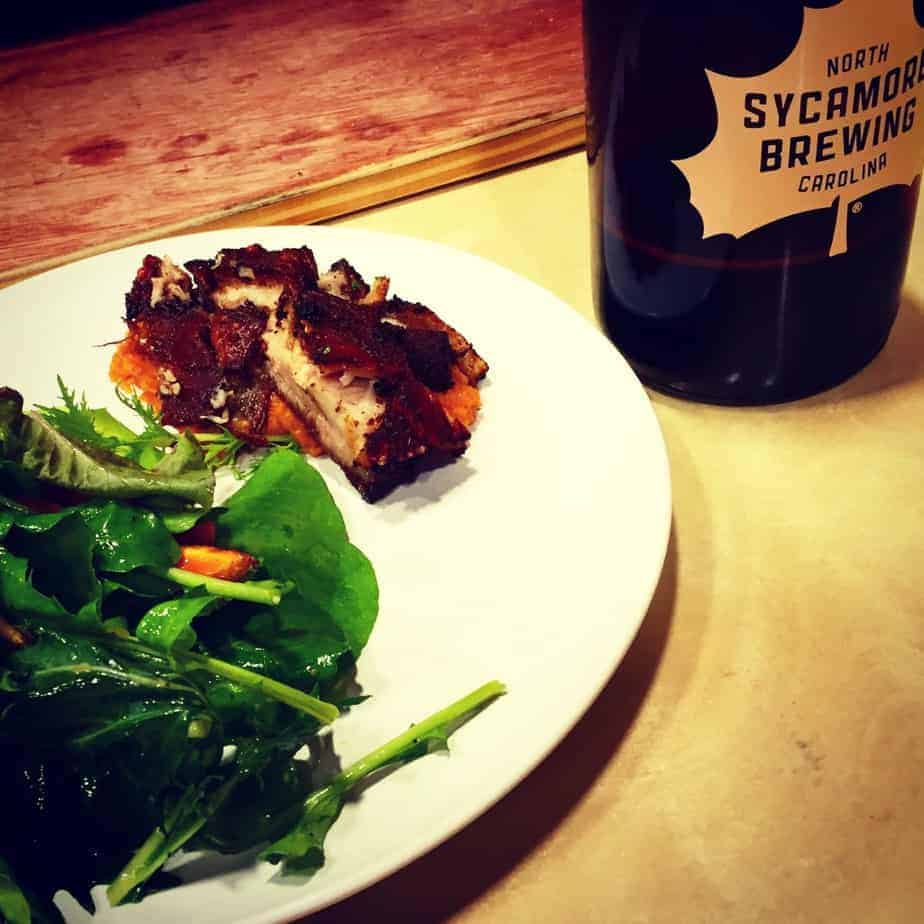 After we made all four recipes we plated out food and sat down together to enjoy our meal at the front of the market. Breaking bread with strangers is an interesting thing; I came to the class by myself, paired up with some strangers to make a delicious meal and then enjoyed that meal with them chatting like old friends. My table mates and I were joined by two other ladies from the class and we connected in all kinds of weird and incredible ways (three of us have ties to Wisconsin, we learned about an adorable 18 month old grand baby, and we had an extensive conversation about why we like Charlotte, online dating, and how to meet men and make friends when you move to a completely new city). Food is powerful, y'all.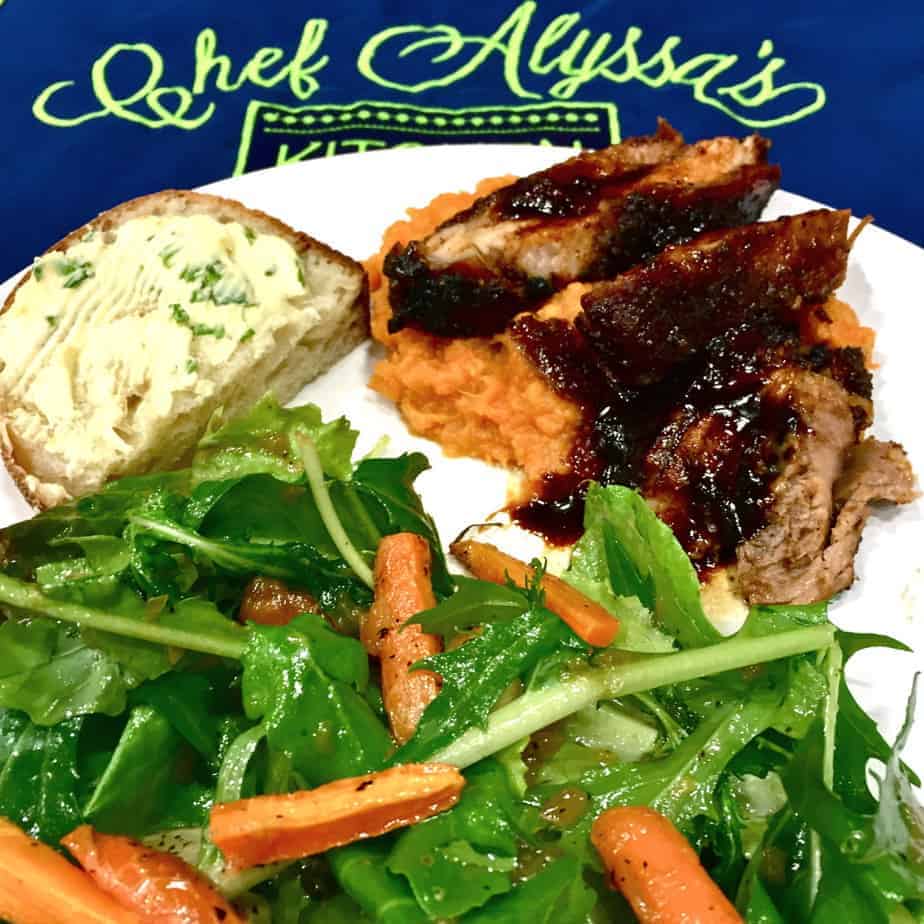 I walked away from this class feeling re-inspired about cooking in my own kitchen. Chef Alyssa gave me a new spin on a salad (I've been in a salad funk lately but I'm going to whip up a batch of that lemon dressing and roast some veggies and have a healthy lunch this week). Chef Alyssa also took ingredients and techniques that I didn't feel like I could work with at home (pork belly and mousse? What? Those are far too complicated for me to make in our townhouse kitchen) and made them incredibly accessible, and downright, almost EASY. Who wants to come over soon to feast on pork belly braised in an IPA? We can have homemade chocolate mousse for dessert.
chefalyssaskitchen.com / 2104 south blvd., south end
class schedule posted on website
**Thank you to Charlotte's Got a Lot for sponsoring this post. All opinions are my own.
**April is NC Beer Month and you still have five more days to celebrate. You can learn more about NC Beer Month events, as well as get more information about Charlotte breweries and the Charlotte beer scene over at charlottesgotalot.com/craftbeer.