Nothing gets you in the holiday spirit like Christmas lights and carols, am I right? I have fond memories of cruising the neighborhood after Christmas Eve church service rocking out to Mariah Carey and Celine Dion's versions of our favorite Christmas tunes and taking in all of the Christmas lights and luminarias that dotted our street (luminarias have illuminated our street adn the ones surroundings for as long as I can remember, it's a tradition of sorts. History says that the tradition was started by Roman Catholic Spaniards to guide the Christ child's spirit to one's home, but my six year old brain remembers that we put them out to light Santa's path to our house). Christmas lights put me in such a festive mood; I love the twinkling magic they add to the holiday season.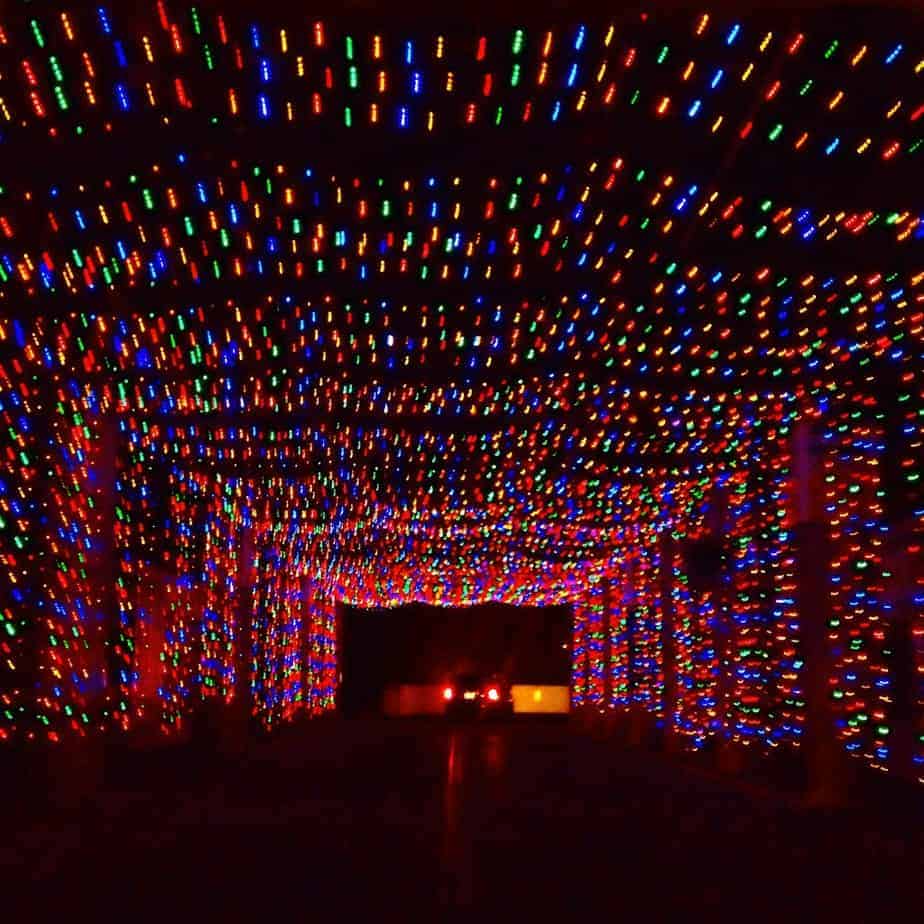 I was invited in early December to experience Speedway Christmas, an impressive Christmas light display winding through the race track and infield at Charlotte Motor Speedway. Our Speedway Christmas experience started with dinner at The Speedway Club, a fine dining, private member club with a view overlooking Charlotte Motor Speedway.  Charlotte Motor Speedway is one of three race tracks in the country with a fine dining club; The Speedway Club was the first of its kind. The concept is similar to a country club, minus the golf course and swimming pool of course,  and with the addition of a speedway view down below (Speedway Club members pay a one time membership fee and an annual fee to have club access for dining and events). While The Speedway Club is a members only situation, they are open to non members the entire month of December (dinner and Christmas lights is the perfect holiday date night option or family outing!) and welcome non-member guests to try the restaurant the rest of the year on a one time basis. The Speedway Club is a polished, elegant space overlooking victory lane with impressive views of the speedway.  The food focus is classic and fresh; the menu changes two to three times a year depending on seasonal ingredients and availability (with the exception of the Bruton Smith Ruben sandwich; by popular demand it stays on the menu all year round).
We shared two appetizers to start our meal–the seared tuna with wasabi lime sauce, sesame and roasted asparagus, and the chicken bruschetta on an herbed baguette crostini with fresh melted mozzarella and grilled chicken.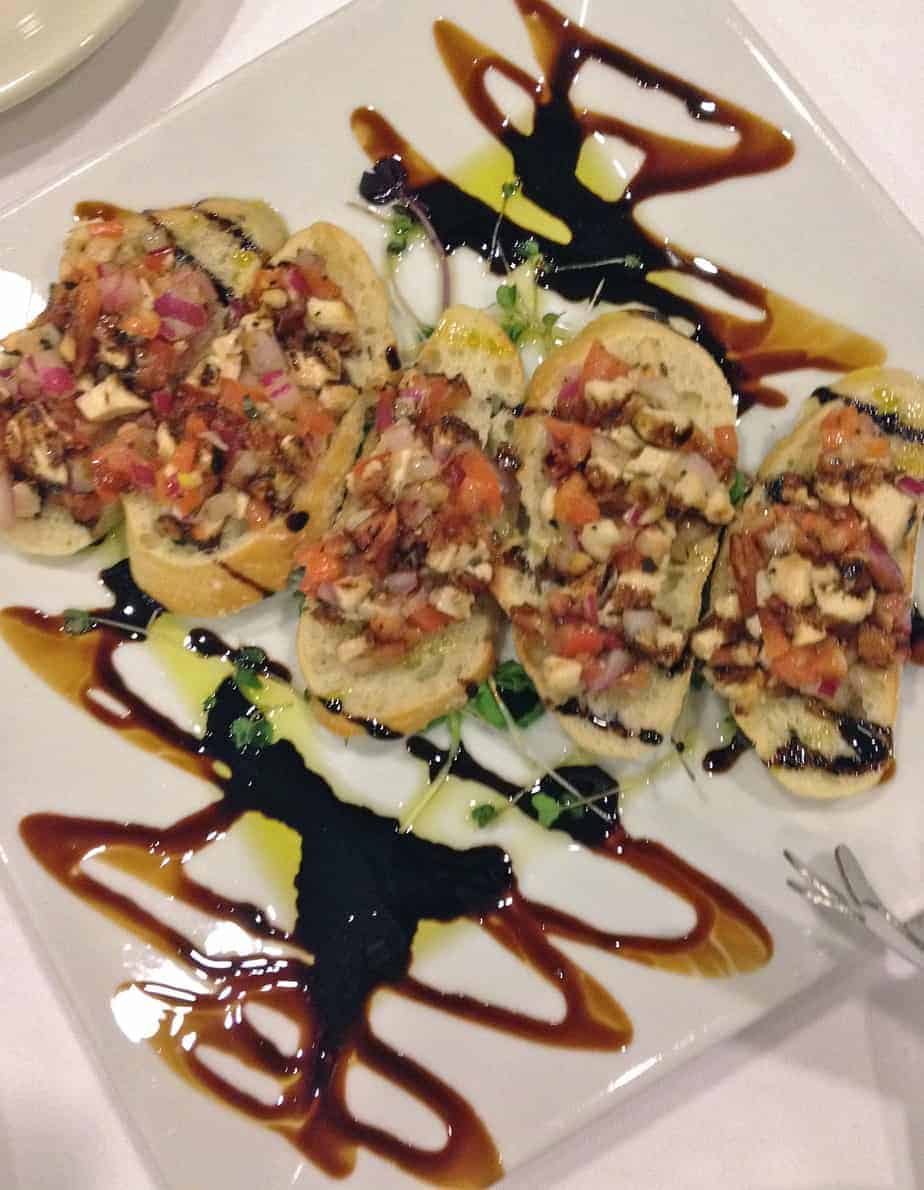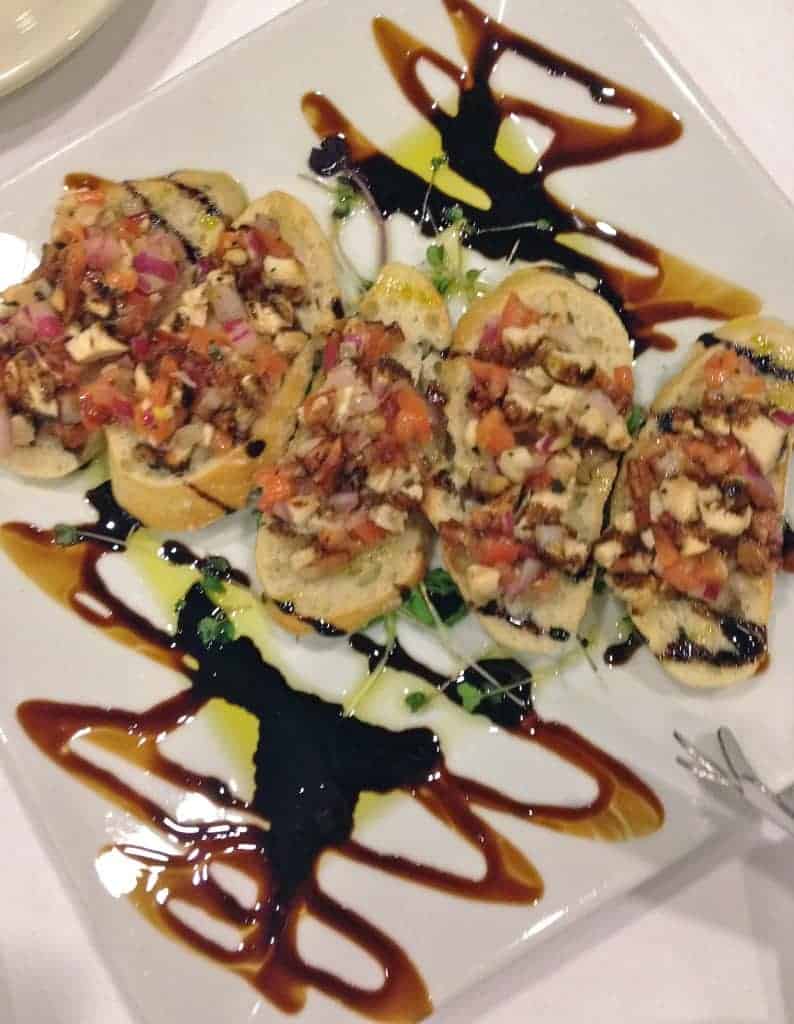 I really enjoyed the bruschetta; the crostini was crispy, the chicken was tender and it was incredibly well seasoned and flavorful. The tuna was also tasty, but left something to be desired (maybe a larger portion? maybe some citrus? I can't quite put my finger on it).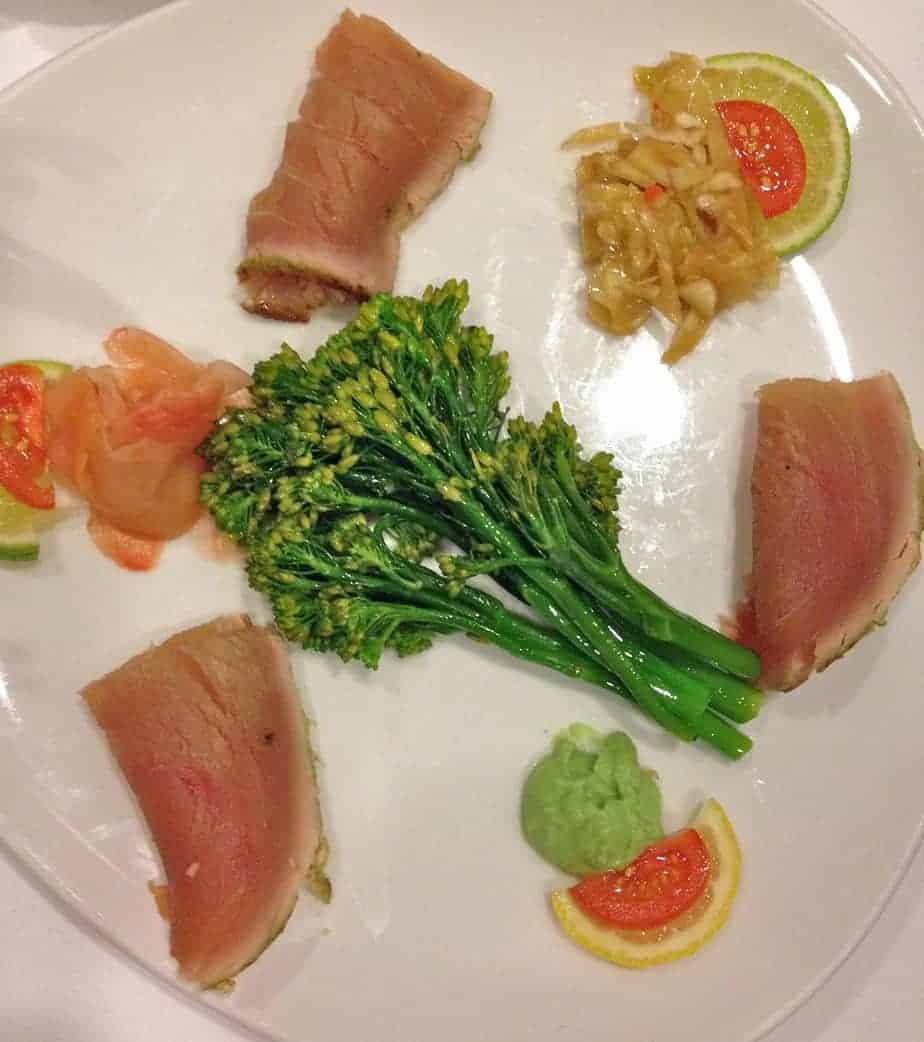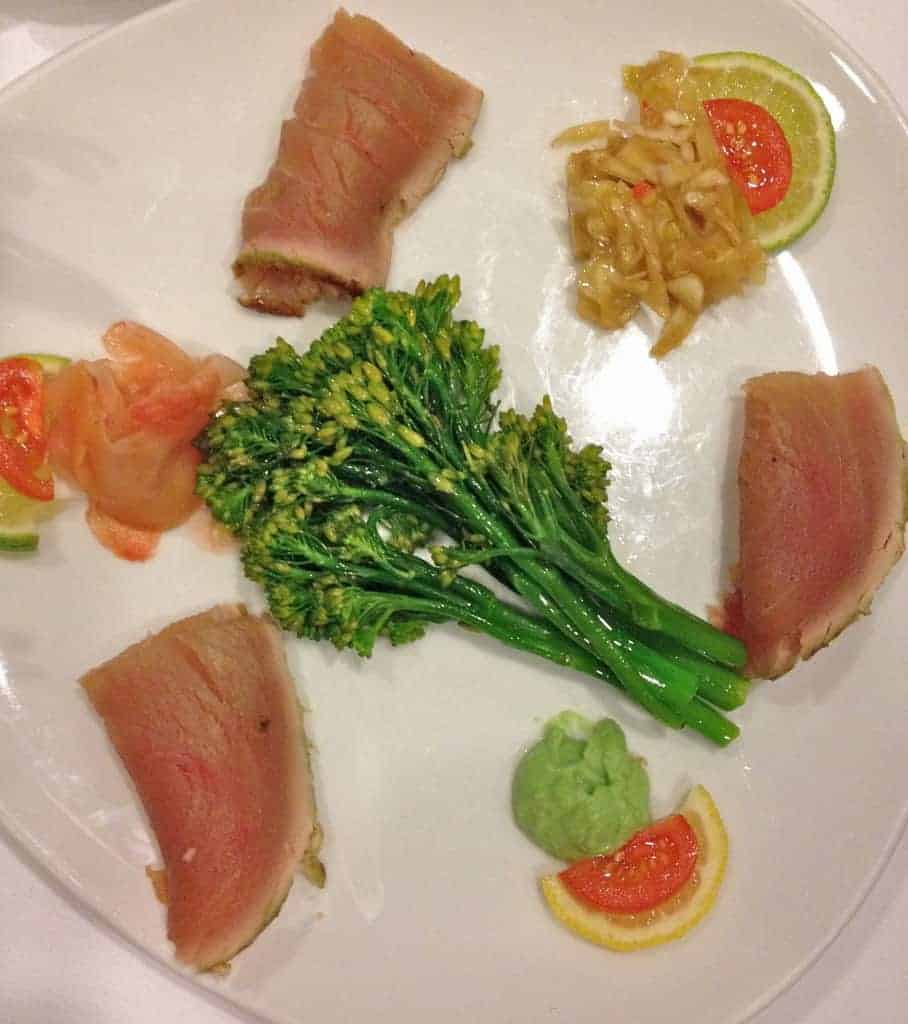 I did have diffilcutly deciding on my entree; there were several steakhouse style options as well as a few choices for non-red meat eaters (the butternut squash pasta did and still does pique my interest). I ultimately settled on the filet because I am a red meat eater, and the truffle butter definitely sold me. My filet came with brocollini and whipped potatoes, as well as a side salad (I went with Caesar). All of The Speedway Club's steaks are hand cut in the kitchen and cooked to order. I ordered mine rare but it came out more on the medium rare side, but was still very tender (next time I would be ballsy and order blue–very red cold center–but I was nervous at the time to order something almost raw. At this point though, I've discovered almost raw is truly how I like my steaks cooked). AJ ordered the ribeye, and we traded our potato options; I took his loaded baked potato and he took my mashed. It was a hearty meal.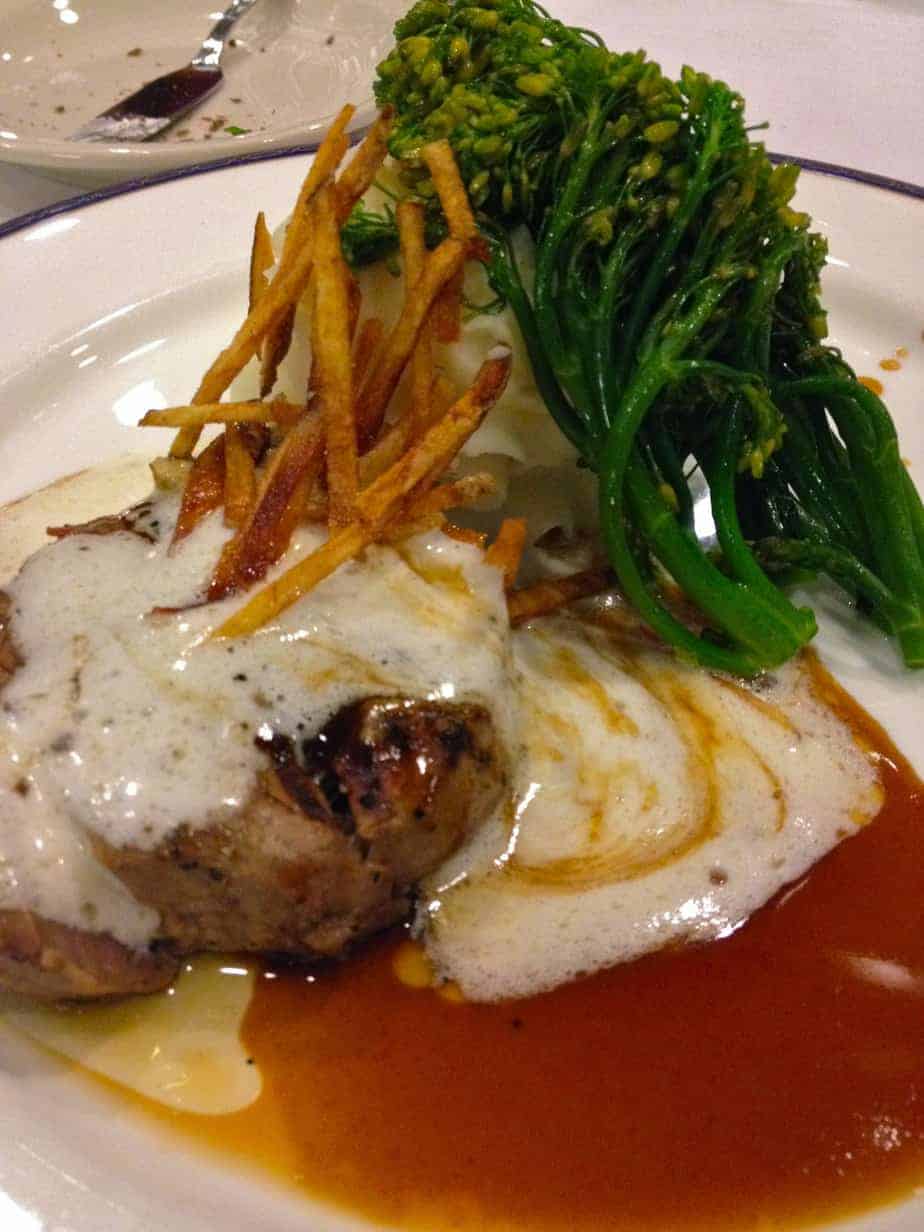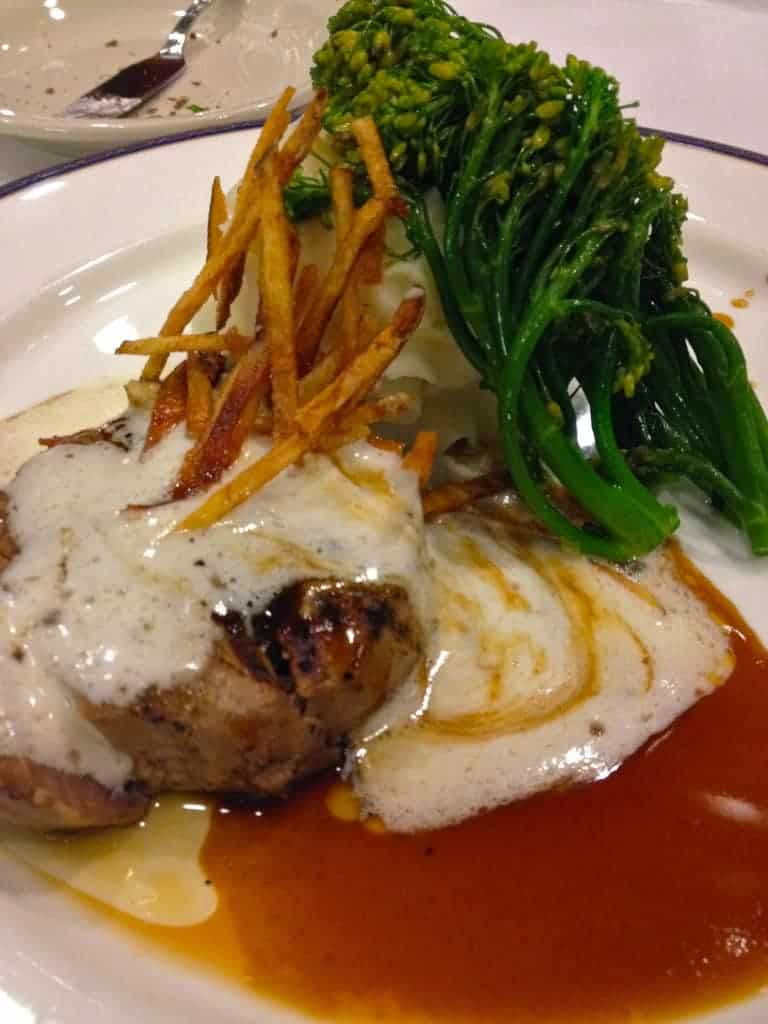 In between dinner and dessert, we went up to the roof above the grand stands, for a beautiful (but windy) panoramic view of the track and Christmas lights. Such a special treat!

We finished our meal with two selections from their daily dessert tray (dessert options change daily and the servers bring by a tray to let you pick what you want). We had berry cake and pumpkin cranberry cheesecake with our coffee.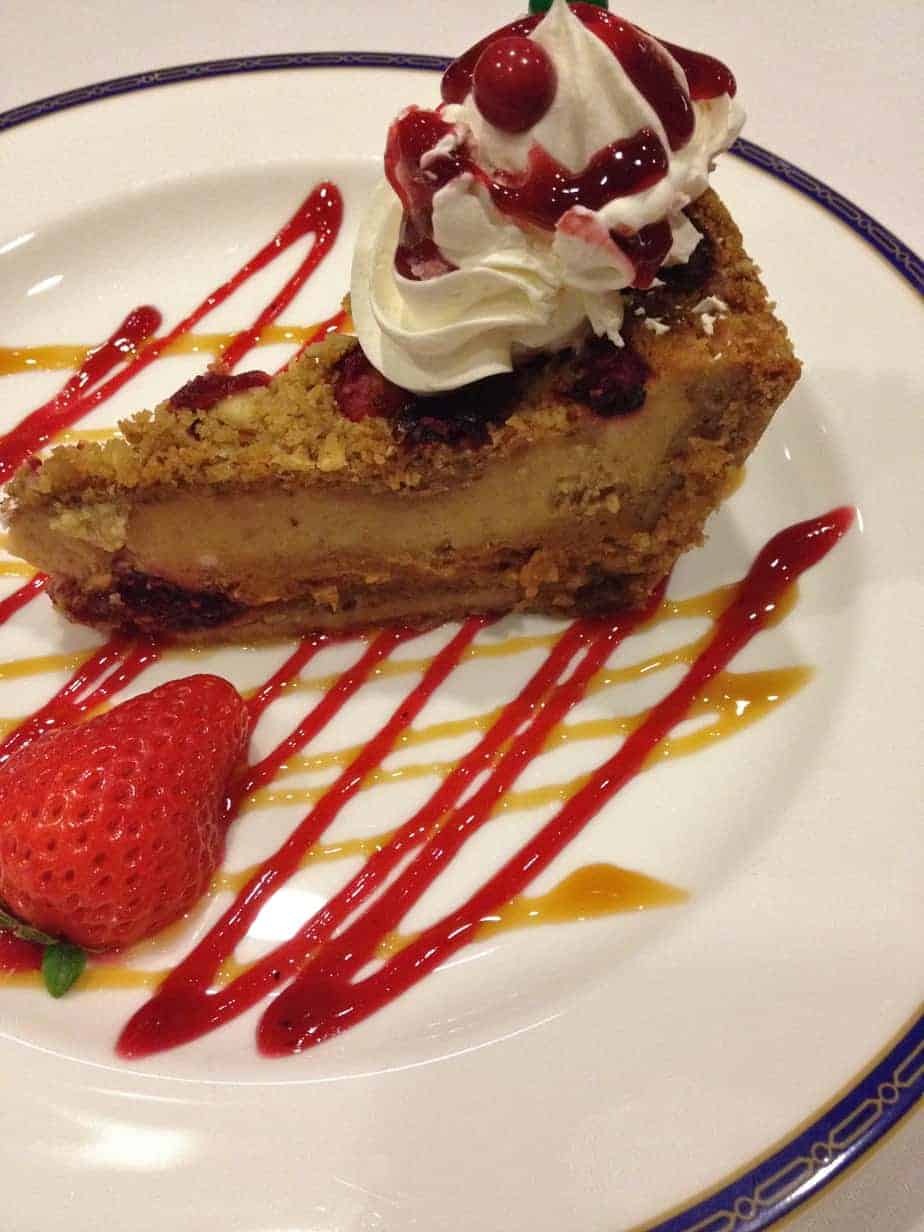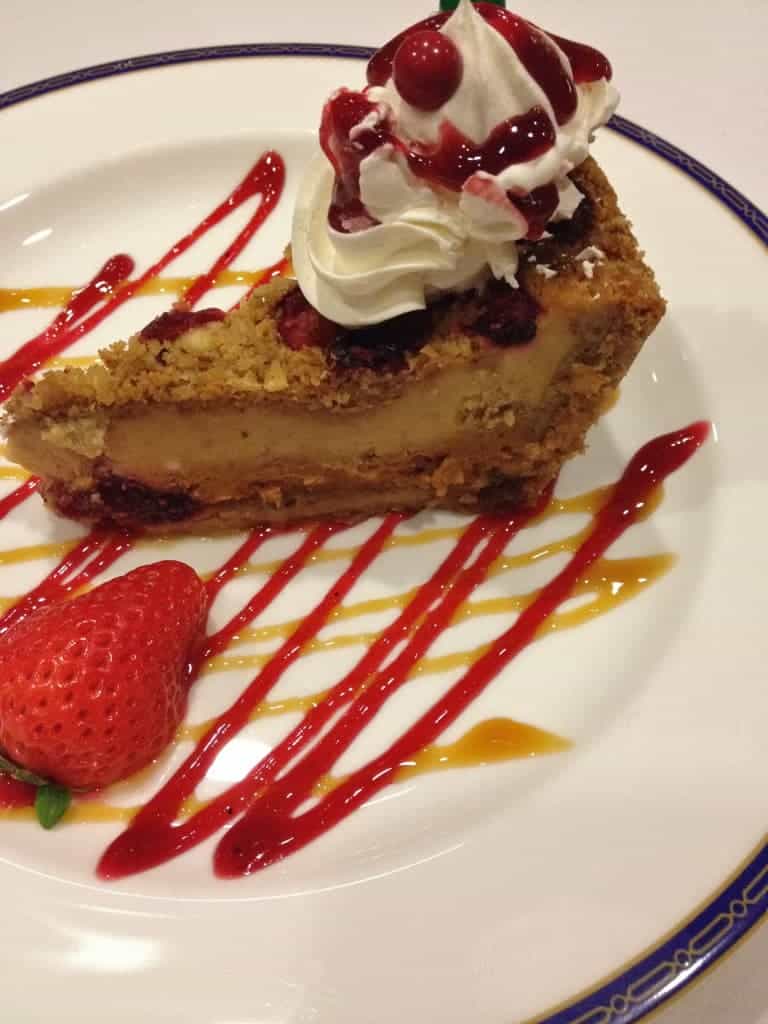 Dinner wasn't just about the food; it was really fun and interesting to learn more about NASCAR, racing and the speedway. We were joined for dinner by Randy LaJoie, a driver and two-time champion in the NASCAR Busch Series. Randy is a character; he is hilarious, passionate about the sport, and has a lot of great stories. I'm not a racing fan and will be the first to admit  I don't know much about NASCAR  know nothing about NASCAR (though I have been to the NASCAR Hall of Fame twice), so Randy's stories were entertaining. I'm definitely going to go to a race this season!
After dinner, we had the chance to drive through Speedway Christmas. Speedway Christmas boasts more than three million lights in 800 displays; it starts with a drive on the track (the incline is WAY steeper than it looks and I can't even imagine driving it at those speeds!) and then winds through the infield to the Christmas Village.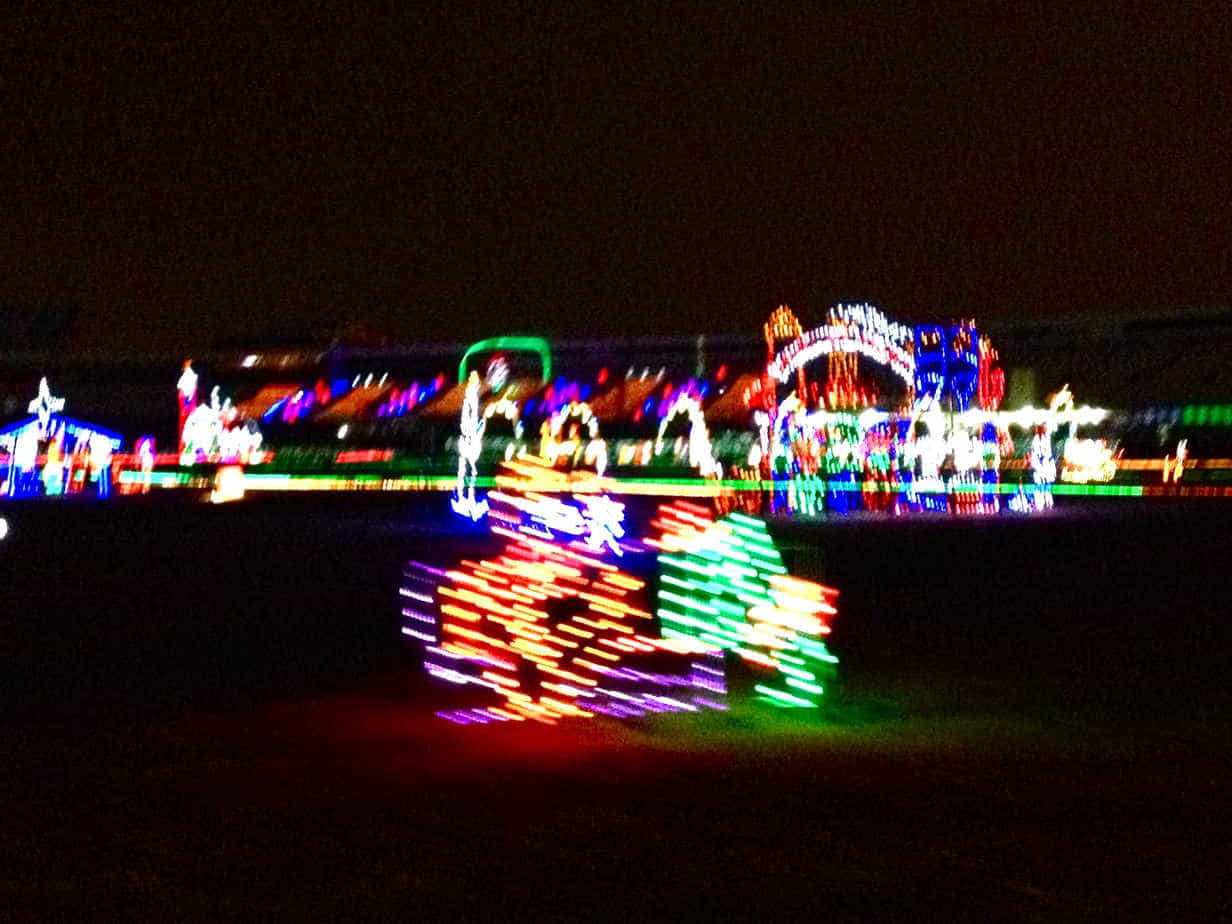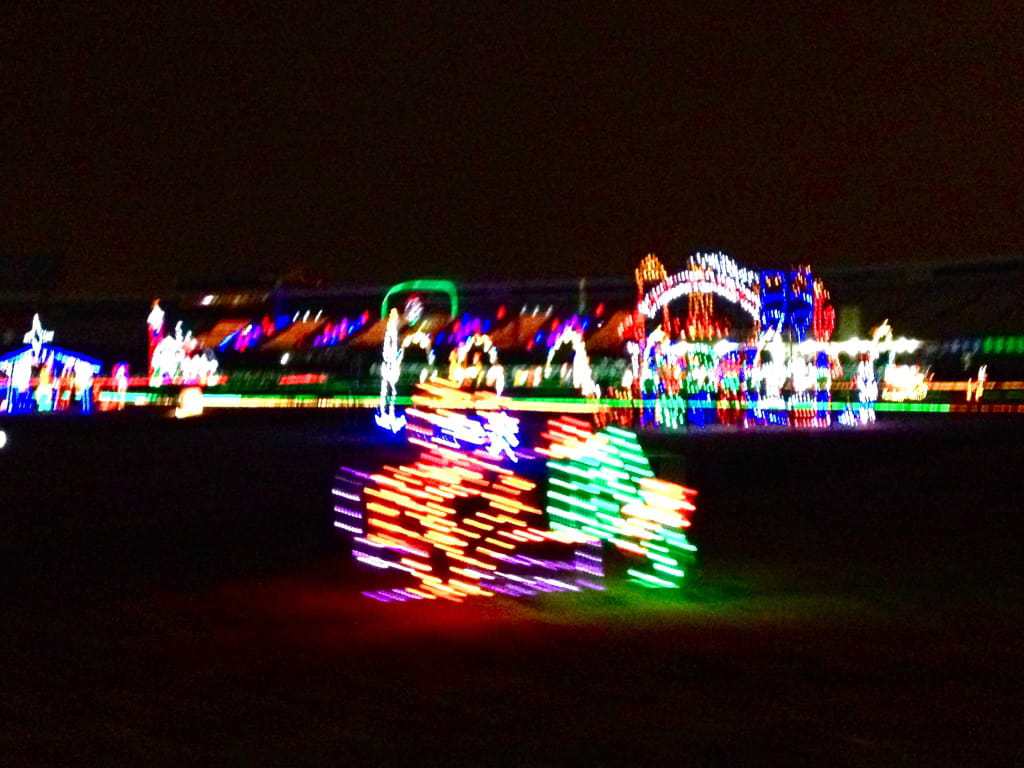 The Christmas Village is open Thursdays through Sundays with live nativity, petting zoo, photos with Santa, marshmallow roasting and tons of food (mmm, funnel cake) and local craft vendors.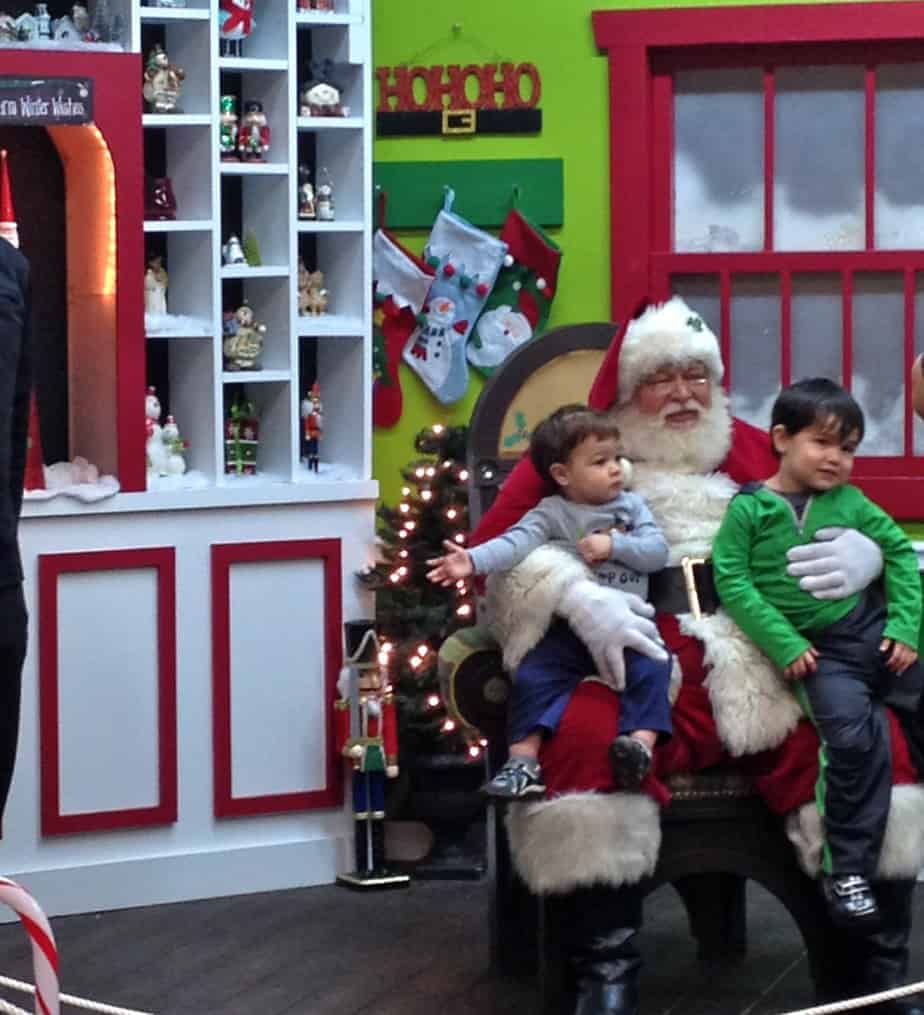 In addition to the lights, carols, animals and Santa, Speedway Christmas also hosts movie nights on the track's big screen on weekend nights (showing classics like A Christmas Story and new favorites like Frozen). Our drive through Speedway Christmas sparked the holiday spirit;  I'm feeling merry and bright!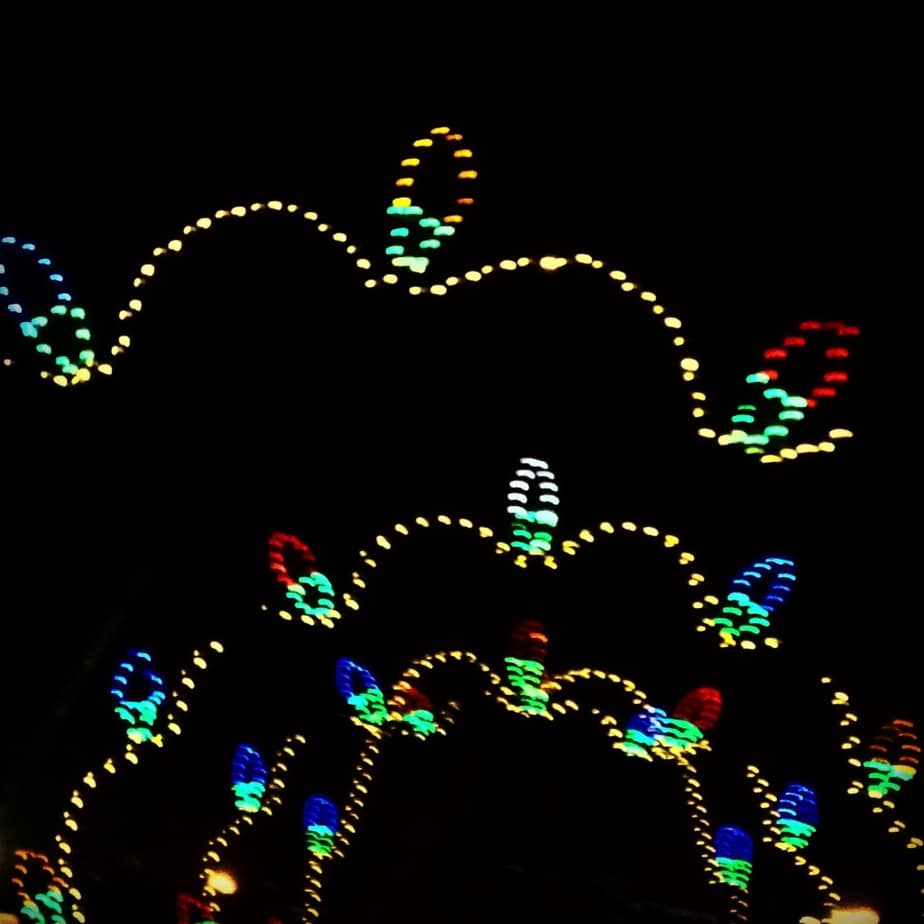 charlottemotorspeedway.com / 5555 concord parkway south, concord, nc
speedway christmas mon.-sun. 6pm-10pm though december 31, 2014
speedway club mon.-fri. 1130am-2pm, mon.-sat. 530pm-9pm, sun. until 8pm
 **Thank you to The Speedway Club for treating AJ and me to dinner. All opinions are my own and no one asked me to write anything in return.