As the weather outside is frightful, cozy up inside with some tasty cocktails from some of the Queen City's hottest restaurants and bars. For this month's issue of Charlotte Happenings, I was asked to write an article with a roundup of signature cocktails in Charlotte. All I can tell you is that I definitely didn't mind doing my research for this one. Here are some highlights from my research; you can read the full article here, or pick up a hard copy at any Harris Teeter or Food Lion in the QC.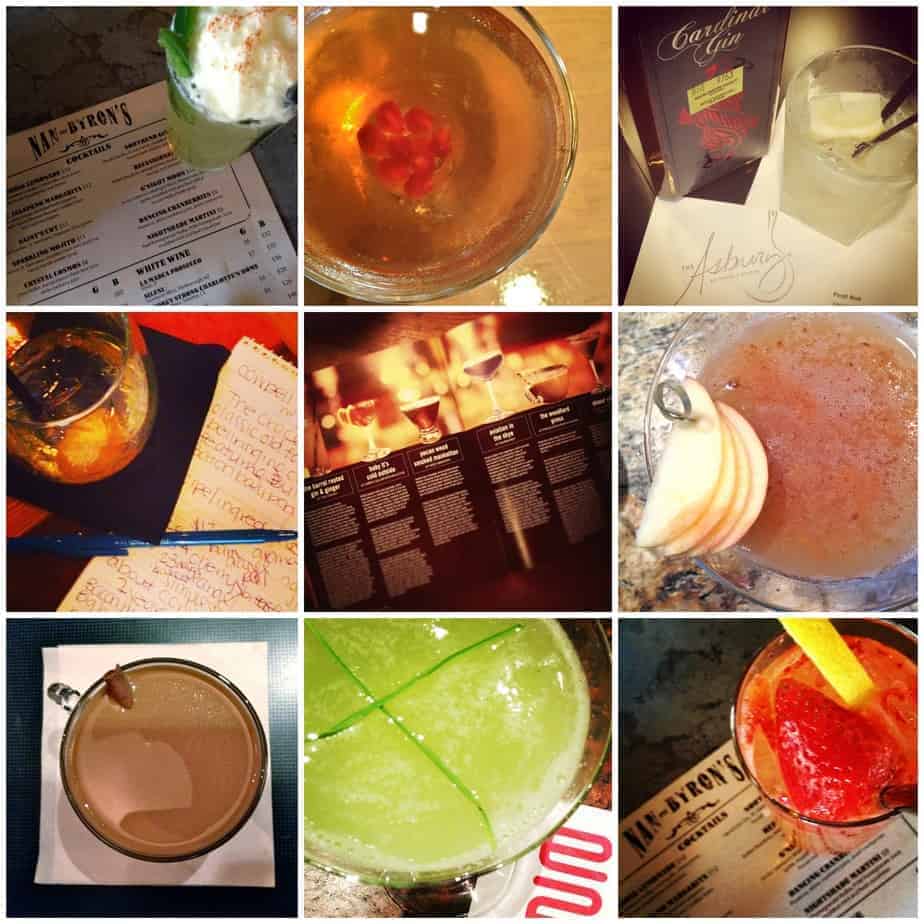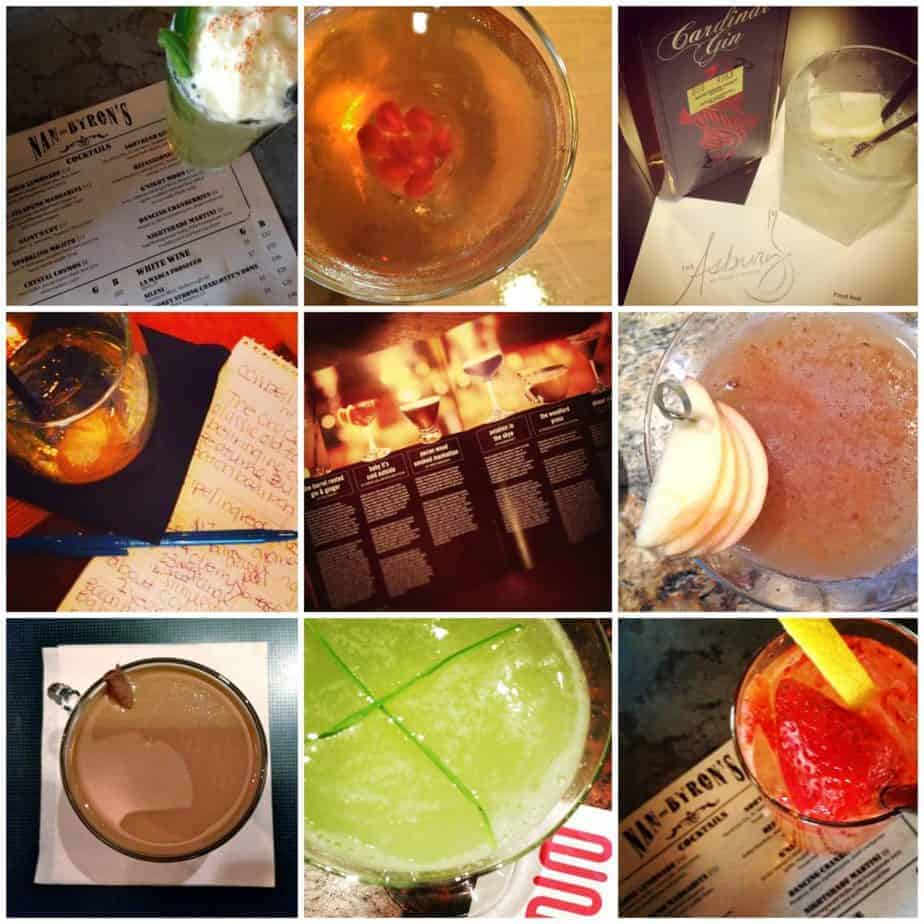 1. A customer favorite at Nan and Byron's is the Cadillac Jalapeño Margarita. The emphasis in this drink is on the flavor of a jalapeño pepper rather than the spice and heat. The drink is muddled fresh jalapeno mixed with Patron, tripel sec, lime and other citrus juices and topped with Cadillac foam.
2. Crepe Cellar's Baby It's Cold Outside is a mix of Knob Creek bourbon, Knob Creek gin barrel aged orange bitters, house made grenadine with pomegranate juice reduction and brandy, lemon oil and fresh pomegranate seeds. The drink has a light, sweet nature—something that will appease Old Fashioned lovers.
3. The Asbury's Barrel Rested Gin and & Ginger is a spin on a traditional bourbon and ginger, featuring Southern Artisan Spirits' Cardinal Gin, Asian pear nectar, ginger simple syrup and lemon. All of the star ingredients in the cocktail are sourced from local farmers and vendors.
4. The Croce (after folk singer Jim Croce of "Bad, Bad Leroy Brown" fame), is Cowbell's take on an Old Fashioned; it's a classic, straightforward interpretation of the drink which features Bulleit Small Batch bourbon, orange bitters, cherry bitters and some simple syrup.
5. Not pictured right here right now in this snapshots piece (but featured in the Charlotte Happening's spread) is Aviation in the Skye from Fahrenheit and the Pecan Wood Smoked Manhattan from Heist Brewery. Both are creative spins full of classic flavors.
6. Shinin' Cider from Halcyon, Flavors from the Earth is a cinnamon-driven cocktail bringing out flavors of colder months. Shinin' Cider is moonshine steeped with cinnamon (Halcyon uses Junior Johnson's moonshine from Madison, North Carolina), brown sugar simple syrup, and an apple cider reduction–apple cider reduced with cinnamon and clove.
7. Bartender Bob Peters is the force behind Pisces' cocktail menu, which changes about once a year, but he is forever coming up with new concepts. Peters' recent recipe, The Woodford Press, is sure to warm you right up: It's a warm drink with Woodford Reserve bourbon and coffee. He uses a french press to brew the coffee strong and then adds his homemade butterscotch syrup, which is finger licking good.
8. The Grasshopper, made with Hendrick's Gin, cucumber water, wheatgrass, lime juice and jalapeño simple syrup, is a year-round staple at e2 Emeril's eatery and one of the number one sellers. Miki Nikolic, e2's general manager, calls The Grasshopper his Mona Lisa—it's pretty, fresh, silky and smooth.
9. As an added bonus, Nan and Byron's let me try their classic Farmhouse Lemonade, which instantly transported me to a rocking chair positioned on a porch on a warm, summer day, even though it was November.
Cheers y'all!