Go on a new adventure and explore the Queen City with the Charlotte Adventure Map! Thank you to EDIA Maps for gifting me my own Charlotte Adventure Map and for sponsoring a giveaway for one of my readers. All opinions are my own. Giveaway is closed.

This blog started on the premise of exploring my new city. Nearly three years later, I've grown roots in Charlotte (and I'm happy and proud to call it home, except for the abysmal thing the North Carolina legislature passed into law a few weeks ago but we can save that rant for a different platform at a different time). I stay involved and up to date with the ever growing and changing Charlotte community, I could be considered a regular at quite a few local restaurants and watering holes (and can make recommendations to visitors about what to see in Charlotte and where to eat), I have great friends, a good job, cheer for the home team (except when they play the Packers!) and at this point can find my way around though can still be thrown off by roads straight up changing names in the middle of my route.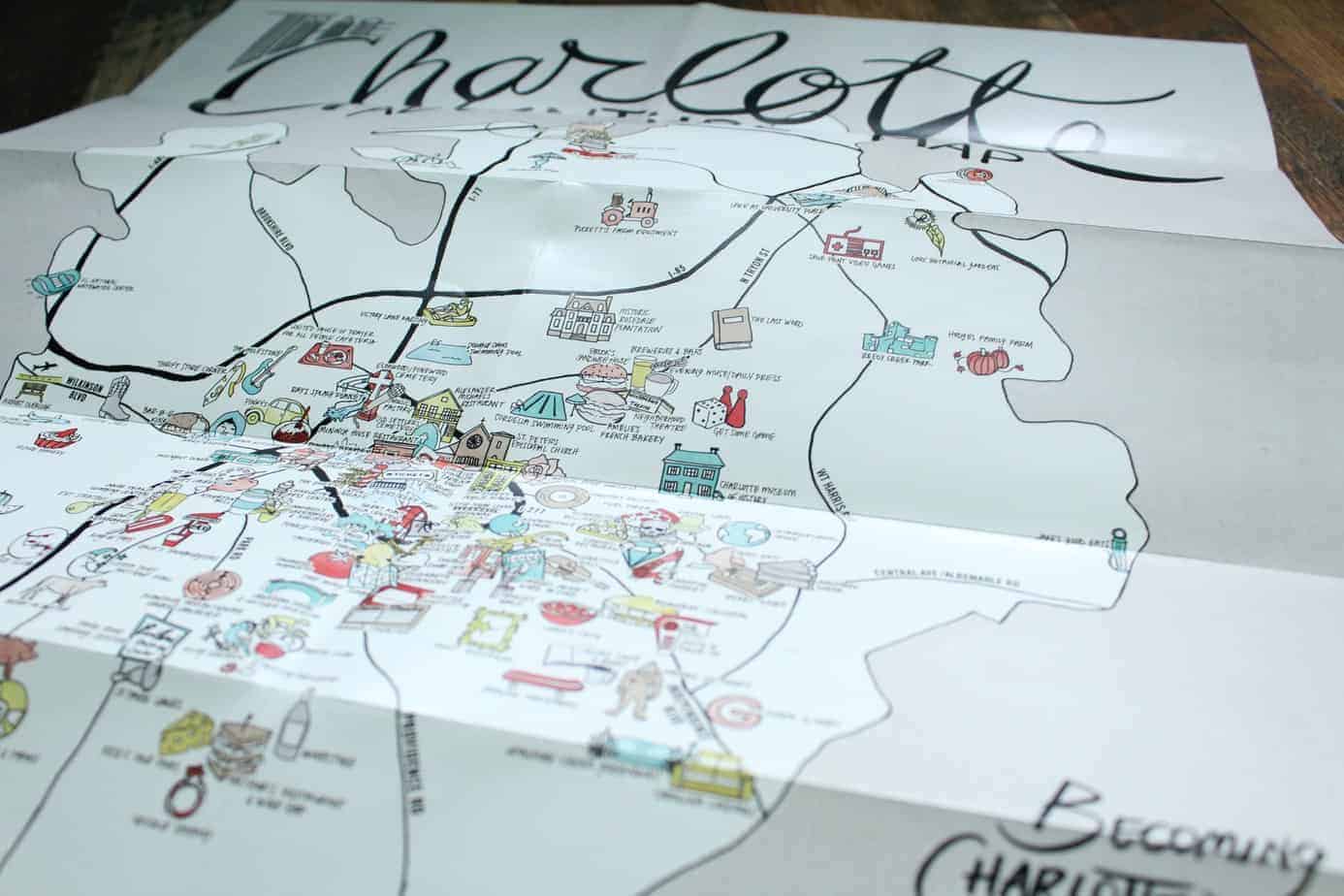 Charlotte is far from the sterile, soul-less banking town people warned me about when I accepted a job here in 2012. I love the people, the feeling of community, the uniqueness and character of the different neighborhoods, the breweries, the growing culinary scene, the food trucks, that there's always something to do or someone to meet, the fact that Charlotte gives me urban appeal with a small town feel. I love that I feel like Charlotte and I have grown up together.
Which is why I was SO thrilled when EDIA maps (the brainiac creatives behind the NC BBQ Map and NC Beer Map) revealed their newest creation: The Charlotte Adventure Map. With 140 different listings, themed adventure itineraries, day trips within an hour and a half of Charlotte, places to snap a skyline shot, a calendar of events, and a list of ways to get around the city, the Charlotte Adventure Map is the perfect companion to explore the Queen City.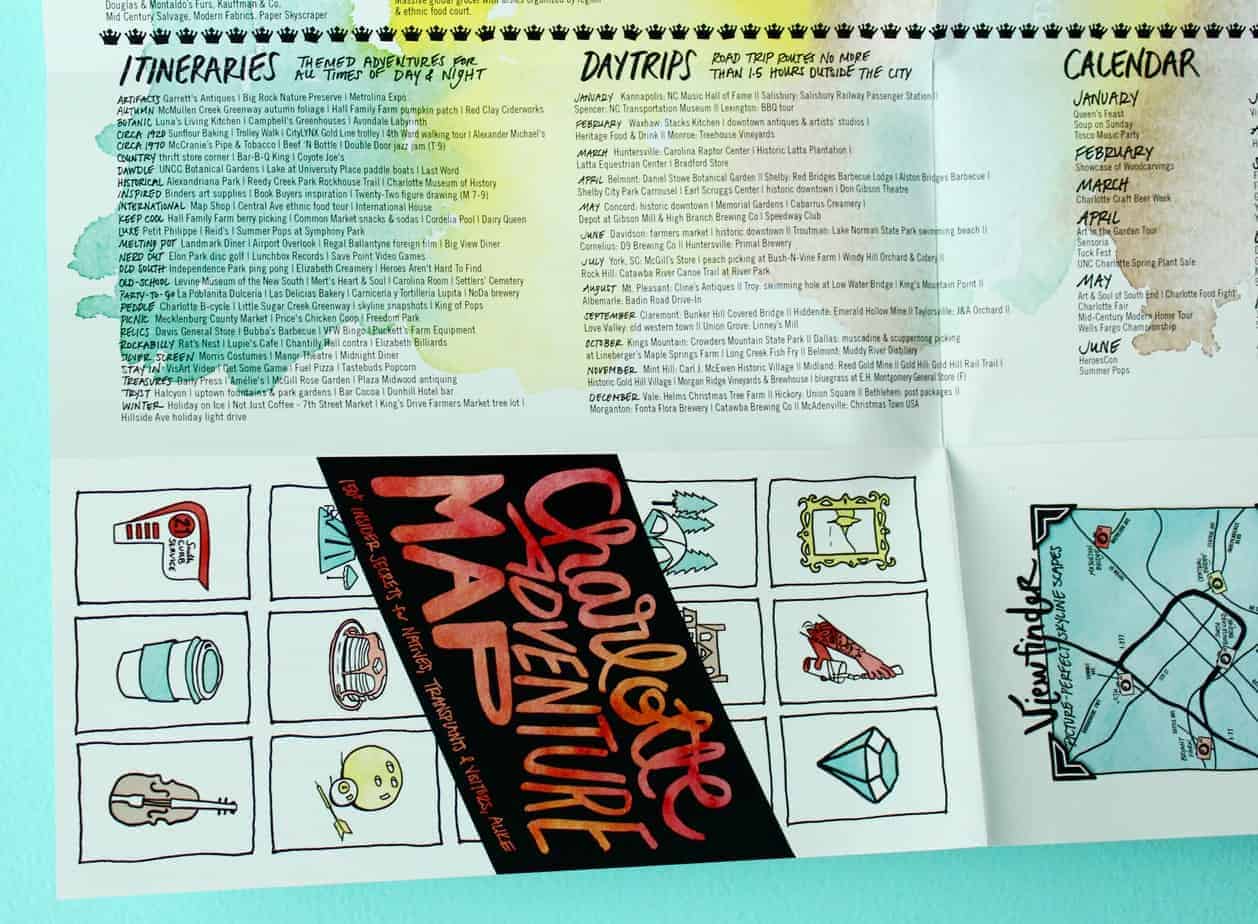 What I love is that it's not just for visitors; it's made for locals too. With a healthy mix of popular Charlotte haunts and a ton of QC spots that would be considered more "off the beaten path," the Charlotte Adventure Map will definitely help you get outside of your neighborhood and explore other parts of the city (even if you're an elusive unicorn, also known as a native of our fine city).
Besides organizing your new Charlotte adventures by neighborhoods and highlighting Charlotte's history, the map is a beaut to look at. Each location's icon is unique and hand drawn by pen and ink with watercolor details. So while it's perfect for stashing in your glove box for your next road trip, it would also be pretty pinned up on a wall.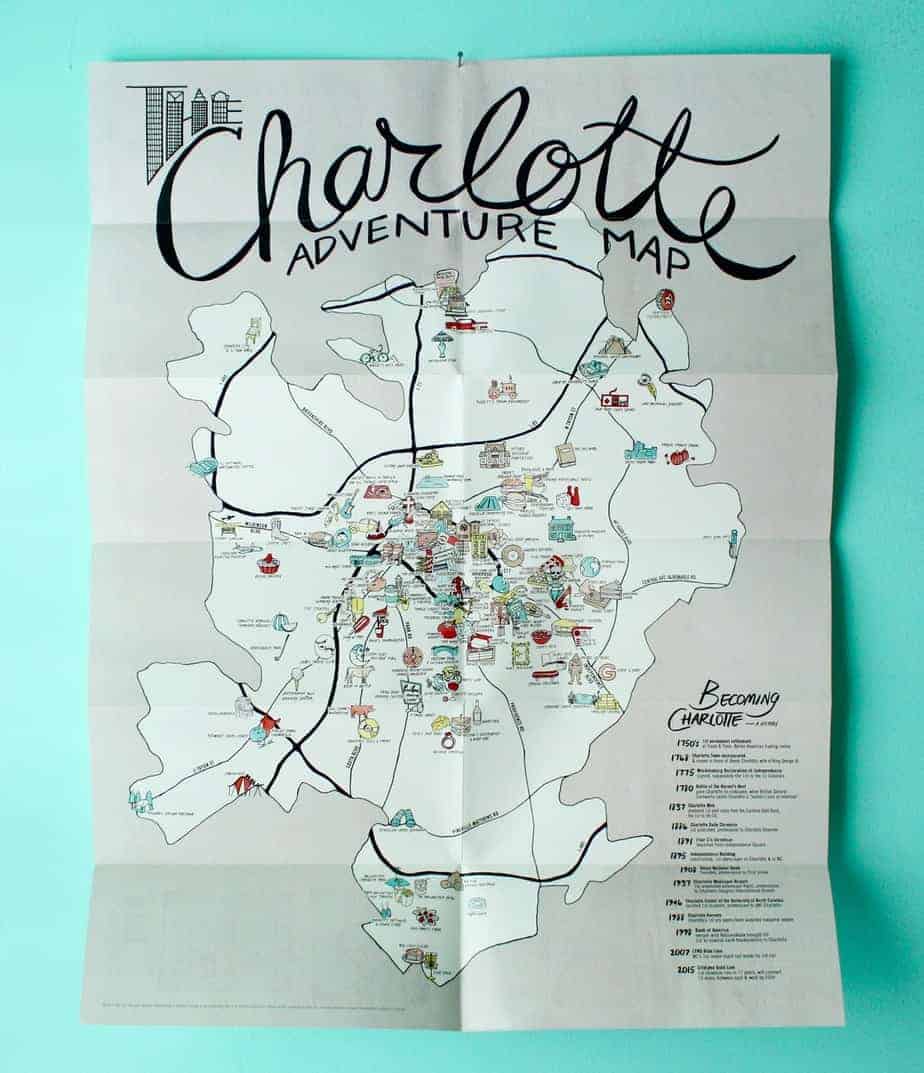 I got my map in the mail a few weeks ago and have already spent entirely too much time perusing it and planning my next Charlotte adventures. This map really is comprised of places that are the heart and soul of Charlotte, While I'm thrilled quite a few of my favorite Charlotte spots made the list, I'm so excited to use Amanda and Paul's "love letter to Charlotte" to fall in love with my city all over again and discover new to me places, restaurants and adventures.
Do you want to go on a new Queen City adventure or maybe rekindle your Charlotte love affair? EDIA Maps is giving away a Charlotte Adventure Map to one of my readers! Get a fresh perspective on Charlotte with a little bit of history and handpicked favorites of unique things to do around the QC: from from revered Charlotte institutions to off-the-beaten path discoveries and insider secrets.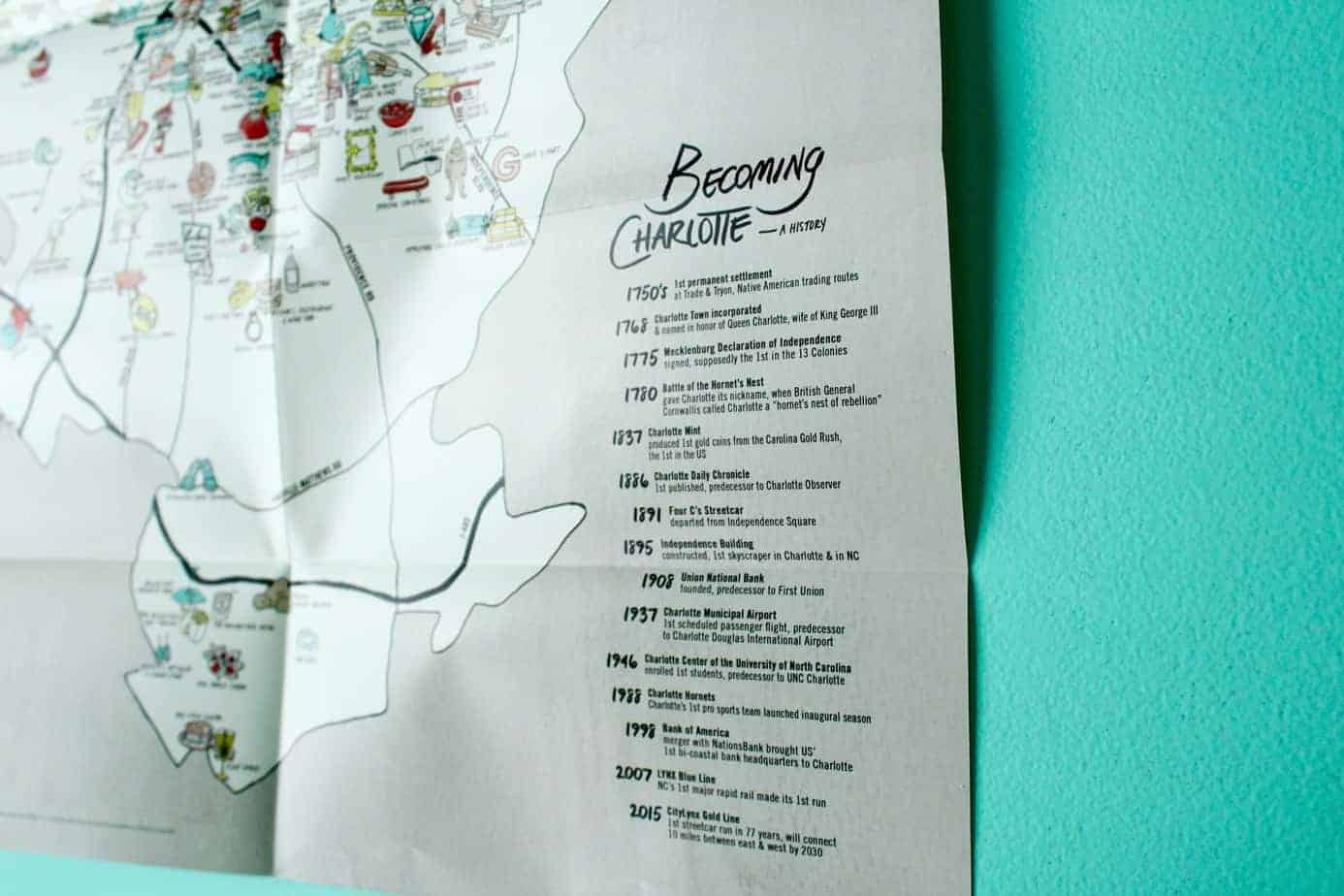 Giveaway rules:
Enter the giveaway through the Rafflecopter widget below. Everyone gets a free entry! You can enter multiple times, up to 5 additional entries by following the giveaway sponsors on social media. (If you've followed in the past, that counts! Just enter the info as prompted.)
No purchase is necessary to win. Bonus entry requirements will be verified if selected as the winner, otherwise an alternate winner will be chosen. All opinions written are purely my own.
The giveaway is open until Monday April 18, 2016 until 11:59 p.m. EST. One winner will be chosen at random and emailed 

within 48 hours

. Winners must claim prize 

within 48 hours

 of initial contact. The retail value of the prize is $10. Open to U.S. residents with a valid shipping address only. Must be 18 years of age as of 

April 12, 2016

.