This fall, I was invited to join a book club with some fabulous ladies .     I was so excited; I love reading for fun, but law school and bar exam studying broke me of the wonderful habit. I've been trying to get  back into reading, and this summer proved to be somewhat successful. So book club was totally going to help! But then work    and life got busy, and sooner than I knew, our first official book club meeting crept up, without me even reading the book.  Although it   was a major book club fail, I decided to attend our first meeting with hopes of some book talking, a delicious meal, and some juicy gossip.
map & more
score: 7.5
spending: $$
neighborhood: south park
cuisine: american
official website
[googlemaps https://maps.google.com/maps?f=q&source=s_q&hl=en&geocode=&q=Bricktop's+Restaurant,+Morrison+Boulevard,+Charlotte,+NC&aq=0&oq=bricktops&sll=35.203153,-80.839829&sspn=0.684501,1.082153&ie=UTF8&hq=Bricktop's+Restaurant,&hnear=Morrison+Blvd,+Charlotte,+Mecklenburg,+North+Carolina&t=m&ll=35.156337,-80.831888&spn=0.003509,0.00427&z=16&iwloc=A&output=embed&w=200&h=200]
We met for dinner at Bricktop's, which is nestled next to Williams Sonoma near the mall in South Park. Bricktop's is a Nashville based restaurant chain specializing in classic, American cuisine (I feel like chain isn't the right descriptive word for what it is, but they have a  few locations in the southeast, including Missouri, Florida and Georgia). It has a classy, casual feel. Like elevated casual, with friendly and warm servers. I've lived in Charlotte for a year and had not heard of Bricktop's, so I was excited to try something new!
I did a bit of investigating (hint: menu reading and planning on what I was going to order) before arriving at the restaurant that evening. They offer a variety of traditional salads, sandwiches and entrees with their own little twist on them, and everything sounded great. My favorite part of the menu was the variety of creative, entree salad options (I am not normally a salad orderer in restaurants because I am not a rabbit, but these salads sounded filling and amazing). The crab cake salad was a popular order around our table of 9–jumbo lump crab meat with mango, avocado and red onion, yum! My friend Sam graciously took a photo of her salad (complete with a well deserved eye roll).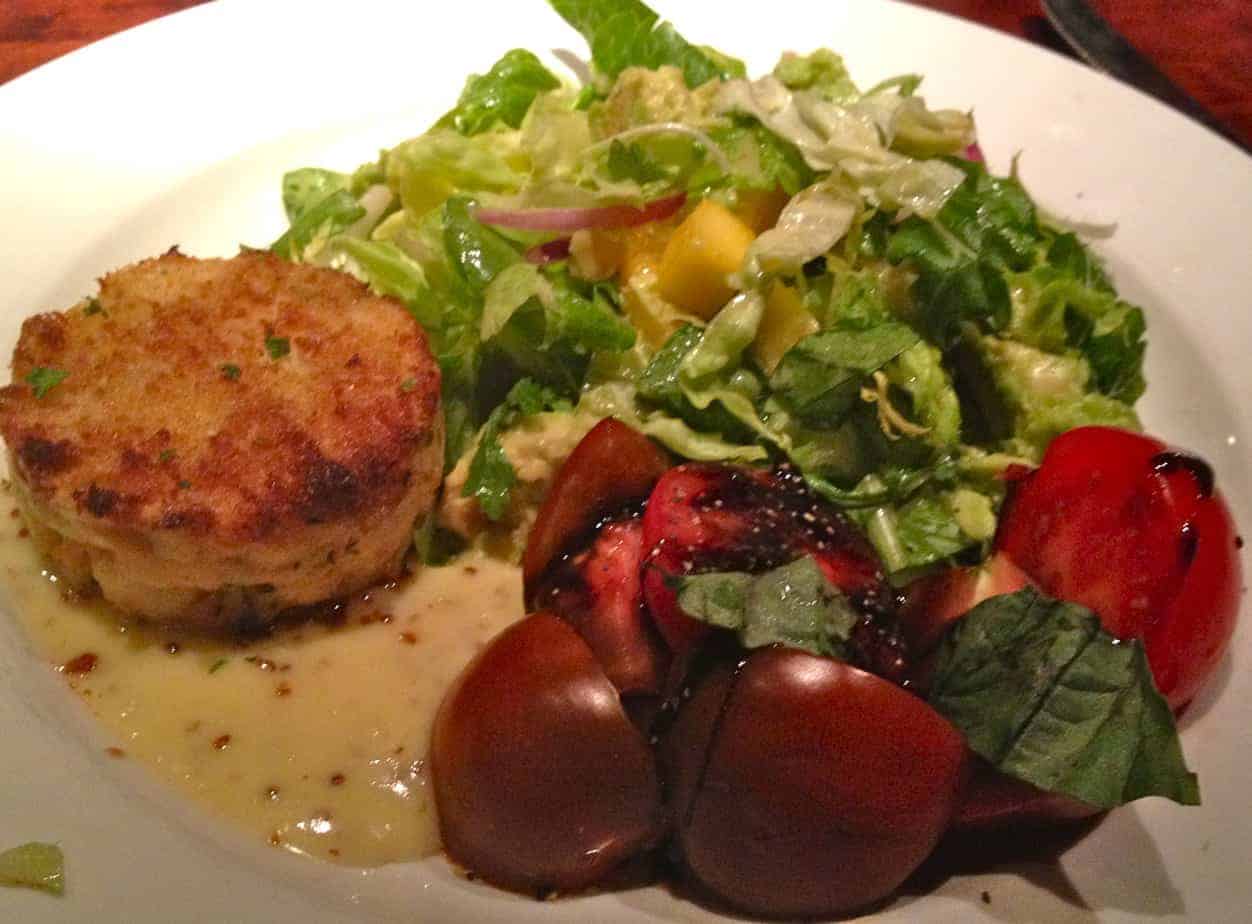 Best presentation of the night goes to the Cobb salad, which was stacked up with grilled chicken, tomatoes, avocado, blue cheese and bacon. It looked gorgeous and delicious!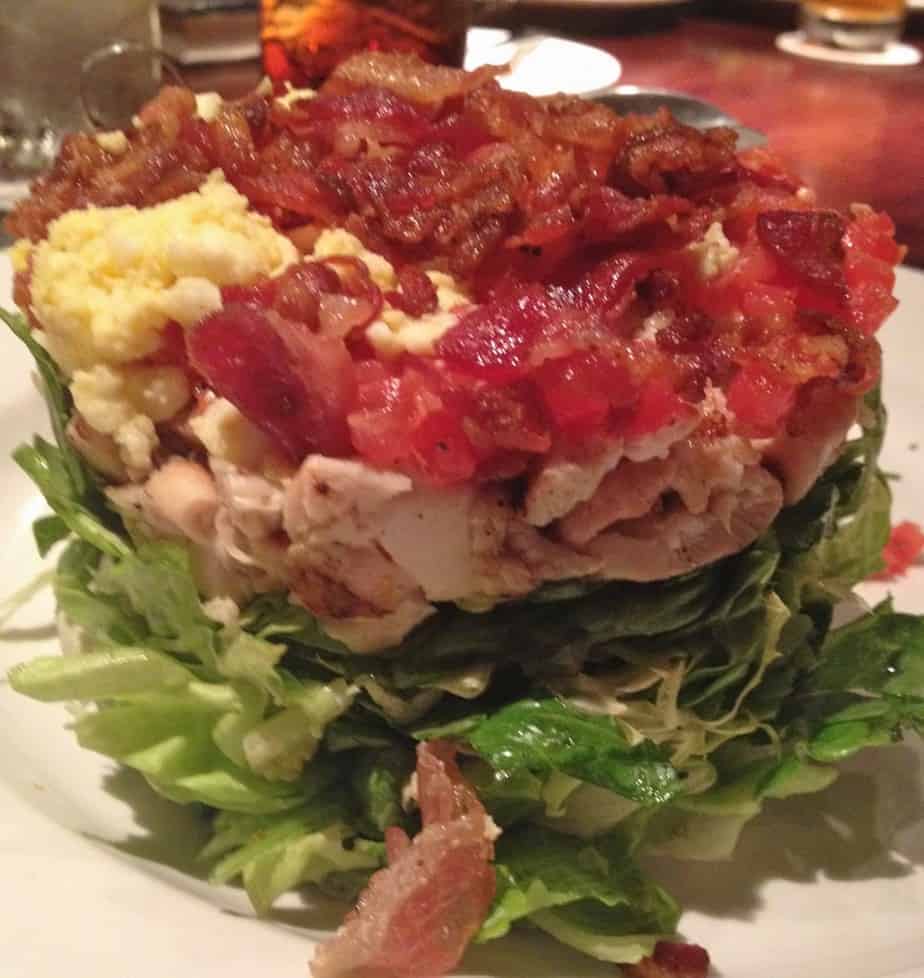 My pre planning strategy went out the window when the waiter told us the daily specials. As soon as he mentioned French onion soup, I knew  had to get it. I have been enjoying Charlotte's steady transition to fall–crisper evenings, cooler mornings, and soup was exactly what I was looking for. Lucky for the three of us that ordered it, Bricktop's just put the soup back on the menu with the season change. I also got a small Caesar salad (I have been on a real Casear kick recently, and a good bed of romaine is truly underrated).
My soup and salad came at the same time, and I wanted to dive, head first, into the bowl of glistening, caramelized onions. The soup was classed up a bit (remember we are going classy casual on steroids here) than the traditional, hearty crock dripping with cheese most people (including myself) associate with French onion soup. Bricktop's French onion soup came in a shallow bowl, so while the portion looked bigger than actually was, the flavor was amazing (probably some of the best French onion soup I've ever had). It was silky, smooth, and amazing, all at the same time. The onion flavor was incredible; the onions were perfectly caramelized and were abundant. The soup broth was not too salty or overpowering; so the star of the show, the onions, sweetly shined through. The croutons on topdefied the laws of physics–they were both soft and crunchy at the same time. While there were hints of cheese in each crouton bite,  my big complaint would be the lack of gooey cheese. But even with the lack of cheese, the soup was really, really good.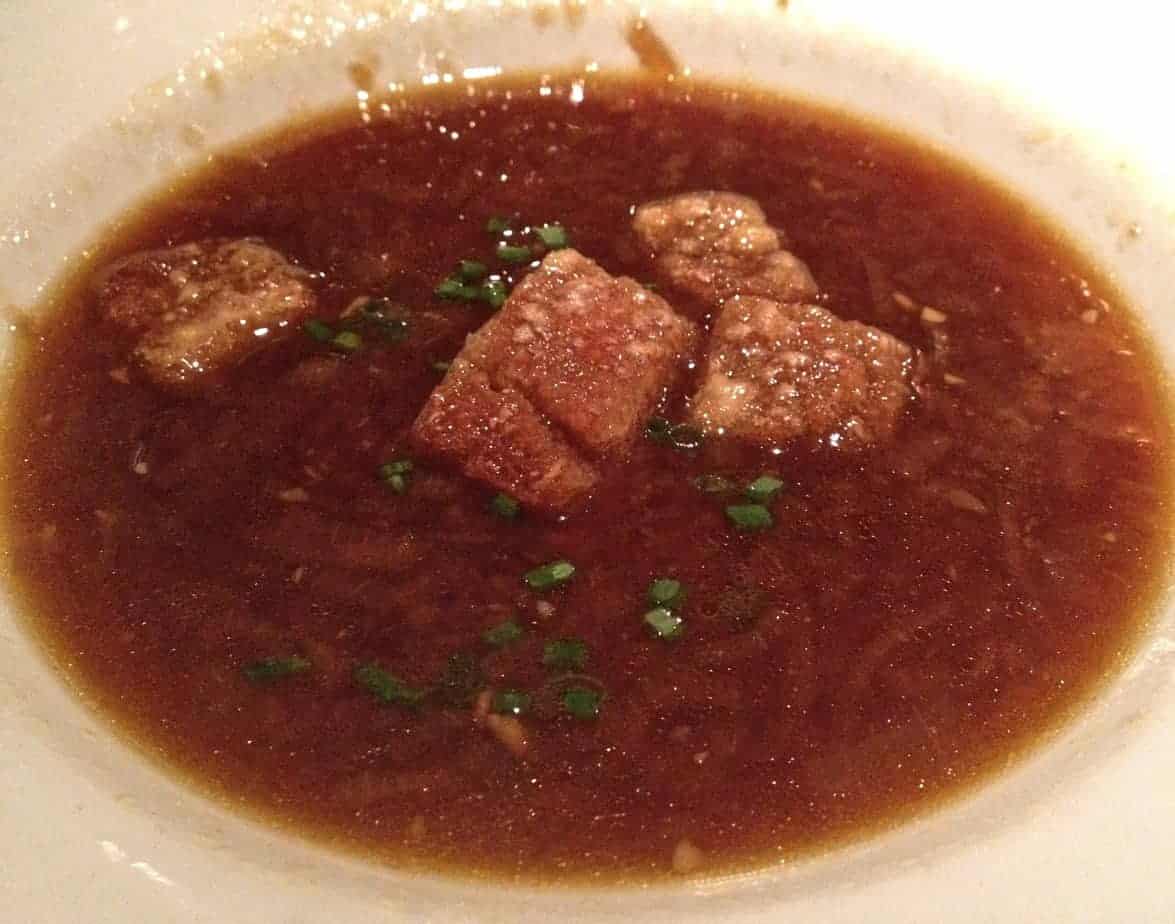 My small Caesar was good. It was a basic Caesar done well–the romaine was fresh and the dressing was tangy.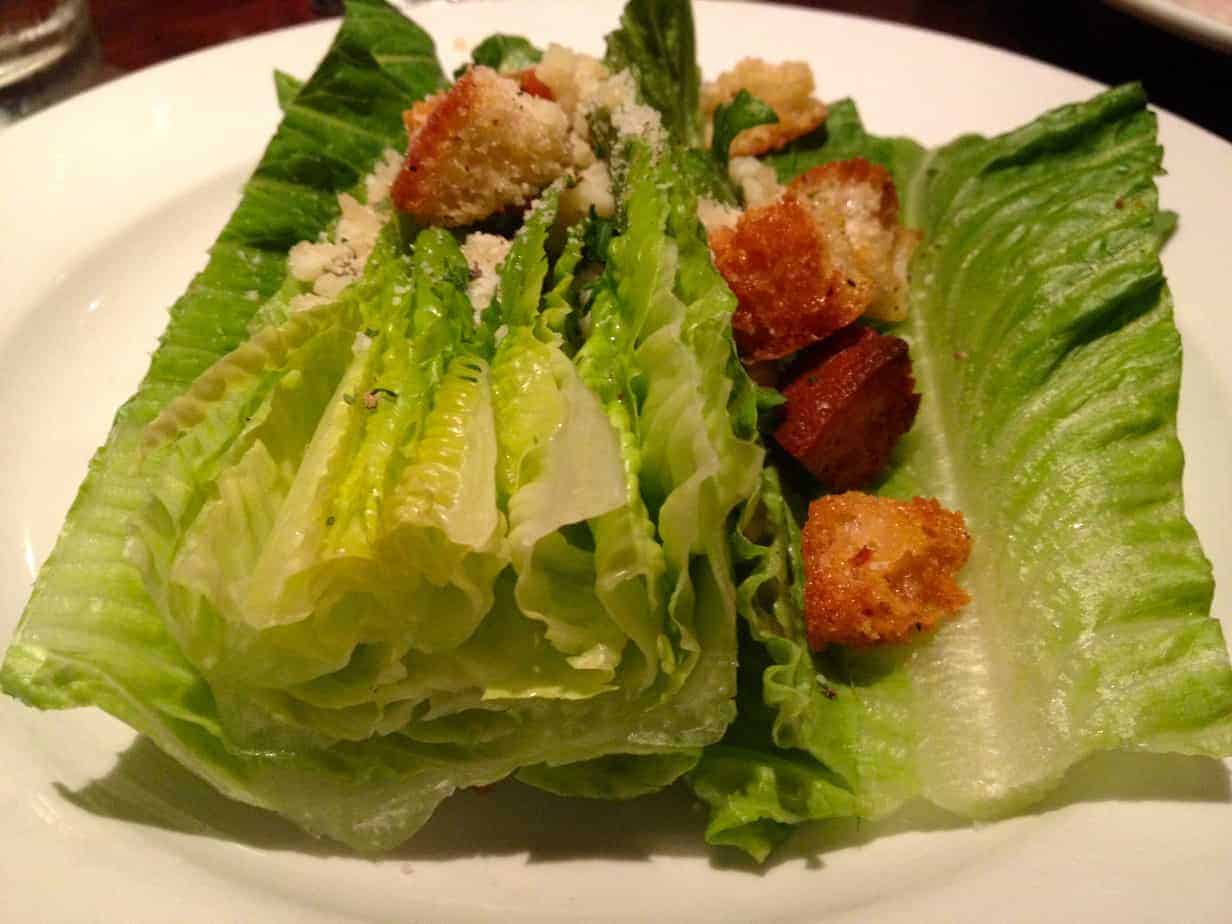 Our friend, Kathy, recommended that we get the skillet cookie for dessert. She was 100% on point with that recommendation, and I could not thank her more for it. If you have been denied a skillet cookie anytime in your life, run, don't walk immediately to Bricktop's and get yourself a skillet cookie. We're talking a giant, warm, gooey, deep dish chocolate chip cookie (melty! delicious!) topped with cold, creamy vanilla ice cream and drizzles upon drizzles of sweet caramel. I shared it with my friend Emily, and it surely satisfied my sweet tooth.
If you're looking for American done right, Bricktop's is a popular spot. While the price tag is a bit more, it's worth it for a special occasion (like when you forget to read your first book club book*) or one those evenings where you want to eat good, comforting food in a friendly, warm atmosphere (our server was attentive, patient, and totally earned his tip waiting on a table on nine chatty women).
*I am already looking forward to book club next month, being hosted at Intermezzo!