Thanks to BREWPUBLIK for sponsoring this post. All opinions are my own. Keep reading, because there is a chance to win FREE BEER at the bottom of this post. Everyone loves free beer! Giveaway is now closed.
There are a lot of things in life that I want, but I don't necessarily need. Craft beer delivery is definitely one of them. There are a lot of pros to getting beer delivered right to my door–I don't have to leave the house (much less get in the car and drive a few blocks), I don't have to navigate the grocery store, I don't have to spend time dilly dallying about what six pack or twelve pack we're going to buy (or stand their for 30 minutes while AJ dilly dallies). But there were a lot of reasons I was justifying that I didn't really NEED beer delivered to my door: we like going out to drink beer, and enjoy hanging out and meeting friends at Charlotte's popular breweries; I need to go to the grocery store so I may as well pick up beer while I'm there; I like picking out what beer I want to drink; it's maybe cheaper for me to get in the car and do the beer buying myself (definitely afraid of delivery fees). Spoiler: all of my justifying was silly and unnecessary; we just missed out on several potentially awesome months of getting beer delivered to our house.
I had been having this internal dialogue (and sometimes outloud too) since I first learned about BREWPUBLIK last spring, after they made their debut into the Charlotte beer scene. The Charlotte beer scene is booming (the Queen City is really becoming a craft beer town, if you ask me); and BREWPUBLIK found a really cool niche in the rapidly growing market. A monthly subscription service specializing in curated, craft beer delivery is exactly what Charlotte needs! I love their concept; their beergorithm (totally rad) takes beers we already knew we liked, and use those to match us with other beers we'd enjoy, and then deliver them to our house once a month. A local business being the Netflix for beer is really a service I can get behind.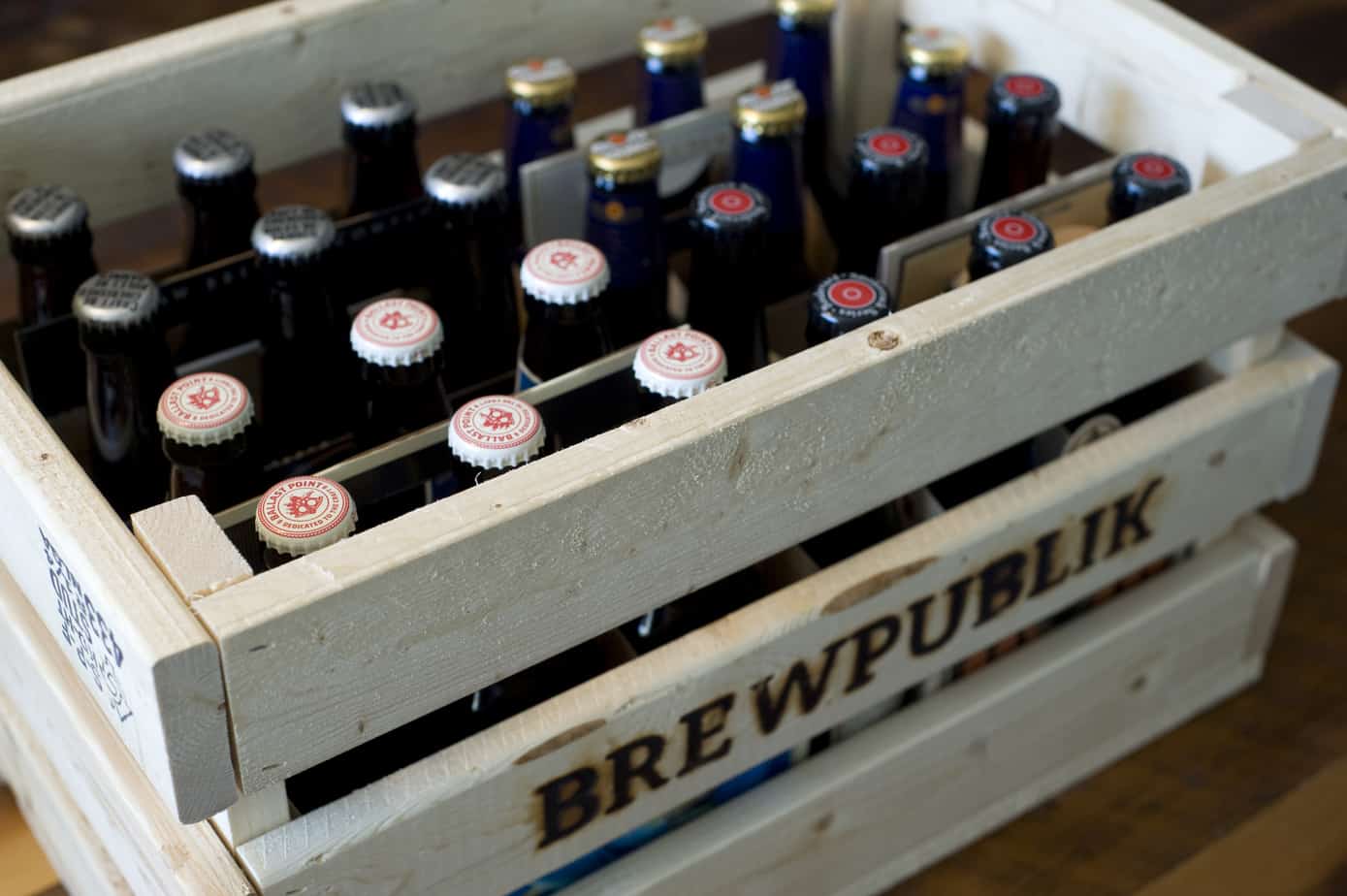 But I spent a few months hemming and hawing, or dilly dallying like AJ likes do to in the grocery store (it's really the worst), if you will. I justified a whole lot; we don't need this, we aren't lazy, it's going to be too expensive, we can pick good beer we like ourselves. I kinda sorta tried it by taking advantage of free promotions (thanks, BREWPUBLIK, for swapping out an eclectic assortment of mediocre beer and give us some cans of Coco Loco). Finally, I decided we'd give it a go and I bought AJ a six month membership for Christmas; because if you can't justify buying your fiancé something cool and fun (and something you can totally take advantage of) like monthly beer deliveries for Christmas, then when can you?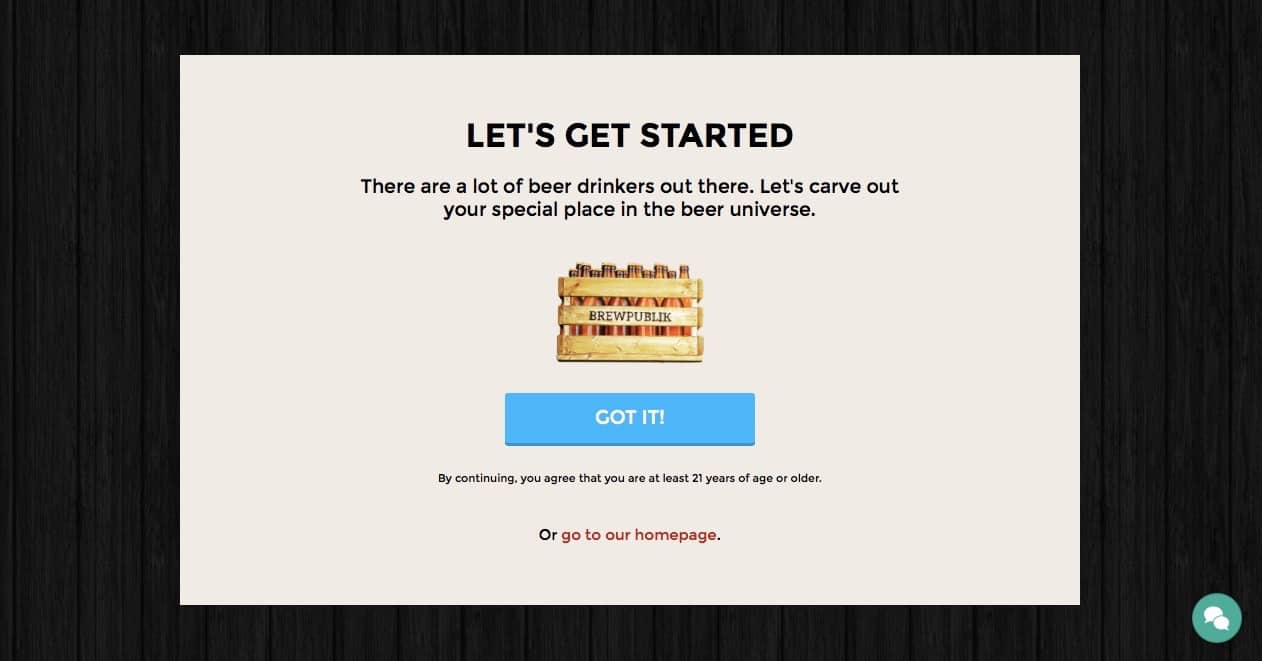 A little after the new year hubbub settled, we sat down one night to fill out AJ's profile and schedule our first delivery (ha, "our" delivery, see what I mean? AJ's gift, but I totally get to reap the beer drinking benefits). AJ clicked through and they asked him a couple questions about what kind of beer drinker he was, where he wanted to get beers from (they offer beers from all over the US and the world), and gave him a chance to tell them what he already loves to drink.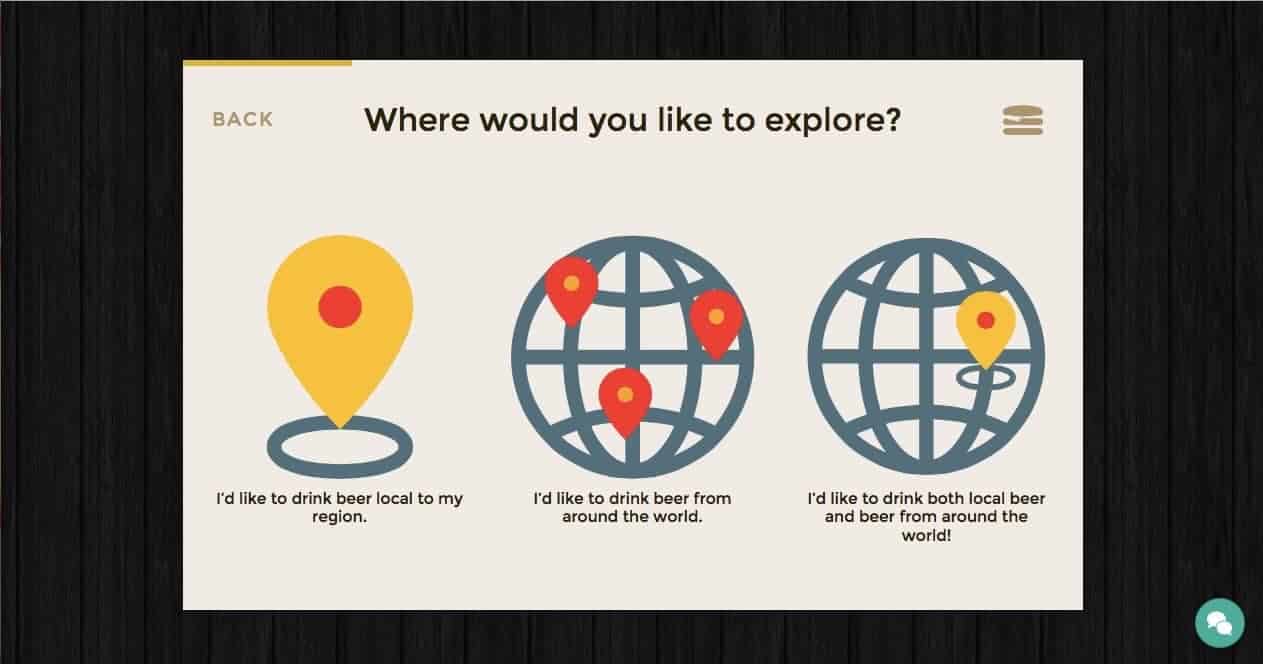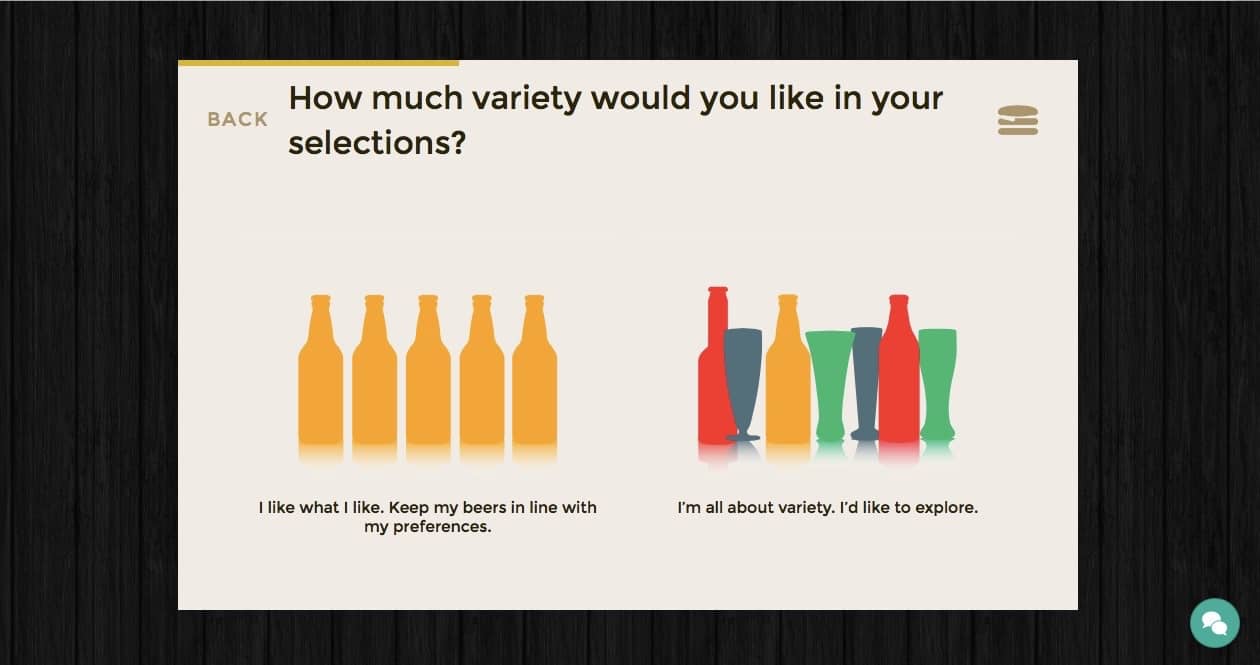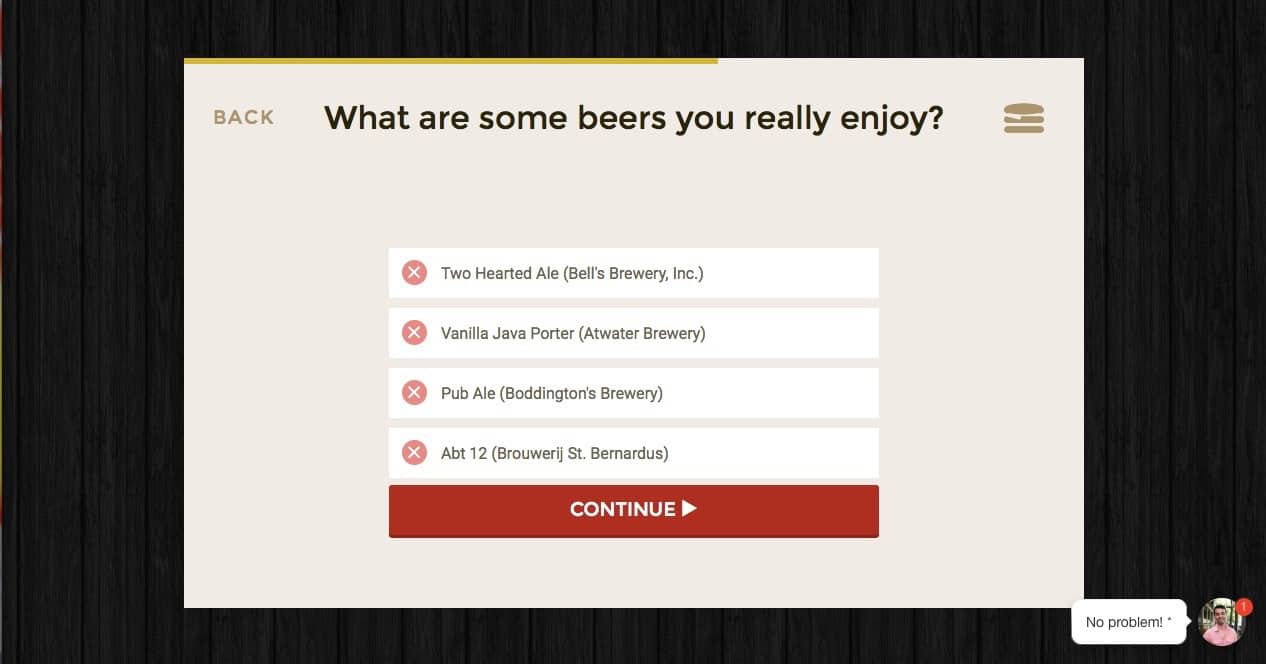 If we had any issues during the sign up process, we were able to chat with BREWPUBLIK online to get our questions answered quickly (Hi Charlie! Thanks!).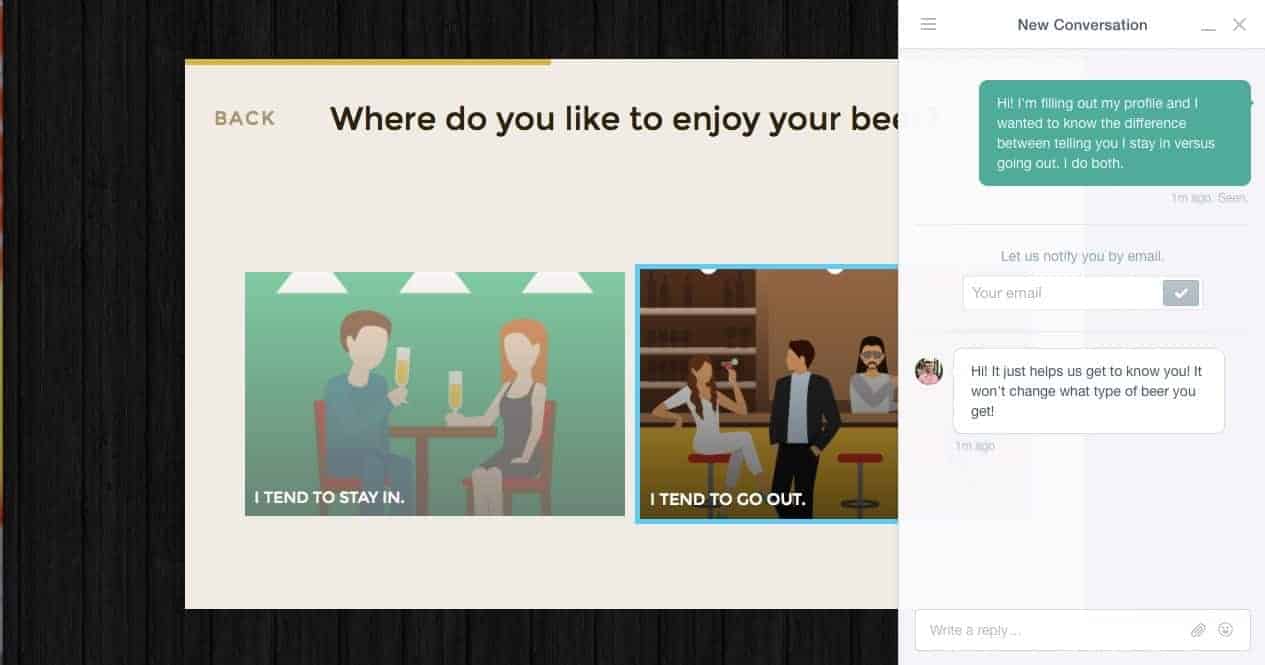 The next day AJ got a follow up email to schedule the first delivery, and about a week later we were stocking our fridge with the first delivery. The entire process was easy breezy (the only hold up/complaint I have is that we have one payment question we emailed about last week and they haven't gotten back to us yet. BREWPUBLIK, if you're reading, please check your "help" email!)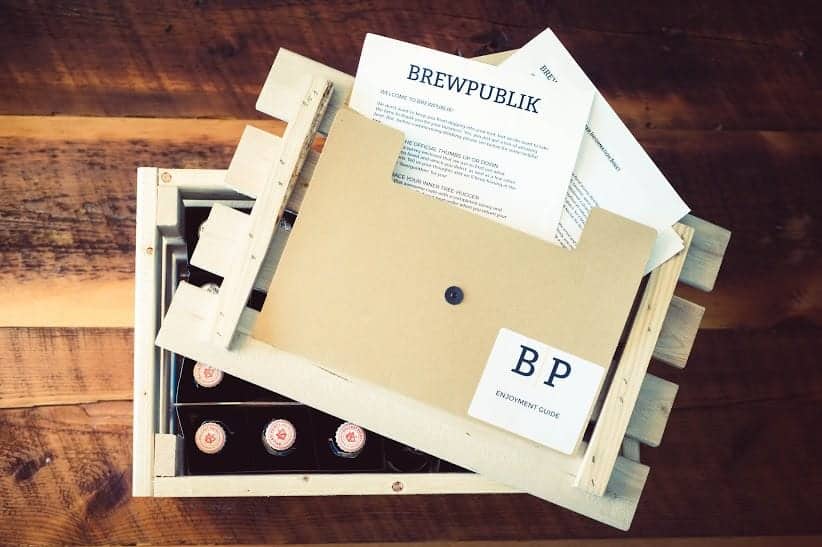 Turns out, there was no need to justify if we should be BREWPUBLIK members or not; I was very wrong. Beer delivery is totally awesome and totally worth it; we got our first one last Thursday right before Jonas (also known as the first snowmageddon of 2016) and it was really lovely not to have to rush to the grocery store to look at picked over beer because I knew on my way home from work we were already stocked at home. It's not more expensive than buying craft beer at the grocery store or at one of Charlotte's local bottle shops, the prices are more or less on par and delivery is included (no hidden fees, yay!). I loved the fact that we didn't have to commit to one type of beer (4 different beers came in our delivery with 3 bottles of each) so we got a nice variety. And except for one beer that we've had before at a brewery we visited in Asheville (and we love Highland, so we definitely were pleased with it), we got all new to us beers, so it was fun to explore some new options. Plus, it was time to stop pretending we weren't lazy; going downstairs to answer the door and then enjoying a beer in your pjs in front of the fire is way better than going outside in the cold.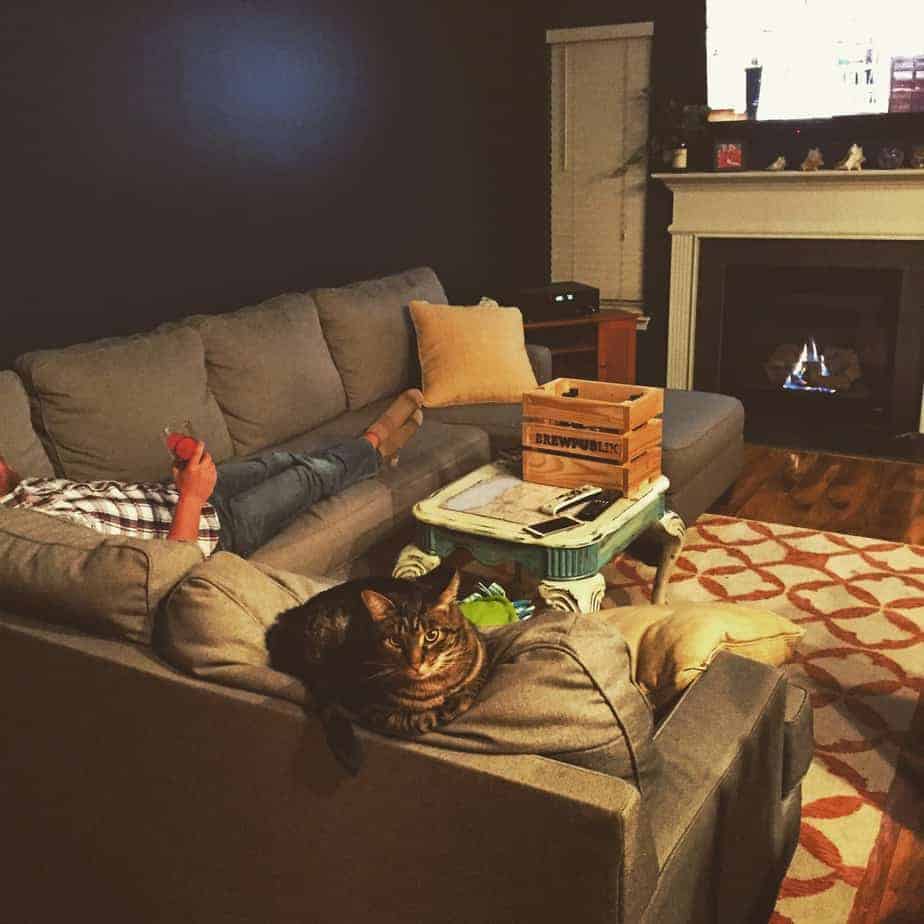 Lucky for you, you don't have to dilly dally about whether you want craft beer delivered to your door (spoiler: you do!) because BREWPUBLIK is offering my readers two special gifts today.
A member discount! Sign up for BREWPUBLIK as a monthly subscriber (that's craft beer delivery once a month!) and use the code "OFFTHEEATENPATH" at checkout and get 15% off your first month!
A giveaway! BREWPUBLIK is giving one of my readers free beer! One lucky reader will win a free mini crate delivery (you're winning a free month of BREWPUBLIK's service and getting 12 beers, 4 different kinds, 3 bottles of each). Yes you read that right, 12 free beers!
Giveaway rules:
Enter the giveaway through the Rafflecopter widget below. Everyone gets a free entry! You can enter multiple times, up to 8 additional entries by following the giveaway sponsors on social media. (If you've followed in the past, that counts! Just enter the info as prompted.)
No purchase is necessary to win. Bonus entry requirements will be verified if selected as the winner, otherwise an alternate winner will be chosen. All opinions written are purely my own.
The giveaway is open until Wednesday February 3, 2016 until 11:59 p.m. EST. One winner will be chosen at random and emailed

within 48 hours

. Winners must claim prize

within 48 hours

of initial contact. The retail value of the prize is $30. Open to Charlotte, NC and Raleigh, NC residents only. Must be 21 years of age as of January 28, 2016.
In order to qualify for the giveaway and the 15% promotion, you must be 21 years old and live within 30 minutes of downtown Raleigh or Uptown Charlotte (BREWPUBLIK currently delivers in Charlotte and Raleigh, but is expanding to the Bay Area in February and Nashville in March!).