I needed a large glass of wine and a delicious meal to bounce back from the Packers loss to Seattle on Sunday. They. Blew. It. It truly could be worse. I could be a Bears' fan.
After I mournfully hung my Reggie White jersey back in the closet until next fall, I hopped in the shower, washed off the depression, and hopped in an Uber, headed for a fun, date night dinner with AJ. We wined and dined at Bonterra, an elegant restaurant tucked away in Dilworth, which was the perfect way to bounce back from the Packers miserable performance earlier that afternoon.
We indulged in three courses at Bonterra, as part of Charlotte's bi-annual restaurant week,  Queen's Feast. Queen's Feast is a Charlotte event I always look forward to; I try to go to a new-to-me restaurant each time restaurant week rolls around, over 100 restaurants in Charlotte participate offering diners three course, prix fixe menus.
Bonterra's space is gorgeous; the restaurant occupies a stately old church, complete with high ceilings and big, picturesque windows. An sleek, elegant wooden bar occupies the space between the kitchen and dining room, and the restaurant is decorated with paintings done by local artists. This wasn't our first time at Bonterra; we had a blast there this summer at Fire in the City, but I was excited to try Bonterra's food.
First order of business was clearly wine. Special occasions (birthdays, anniversaries, restaurant week and sometimes just because) deserve a whole bottle. I'm a lover of red, and AJ picked out Seghesio Sonoma Zinfandel; which was big, bold and full of flavor (it paired perfectly with my steak).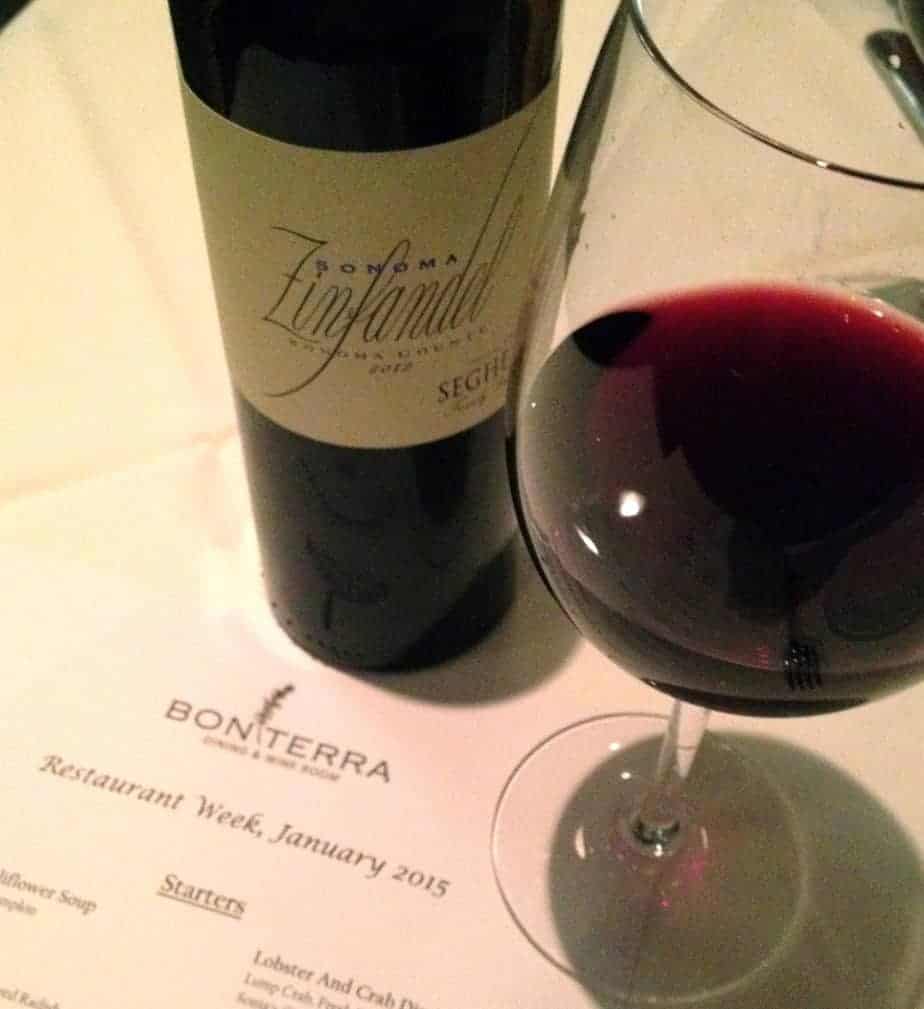 We each ordered a different appetizer, entree and dessert, so we could share and taste each others. To start, I ordered the Wagyu Carpaccio, served with fried capers, Asher Blue cheese mousse, and a crouton. The portion was small but it was full bold blue cheese and salty caper flavor.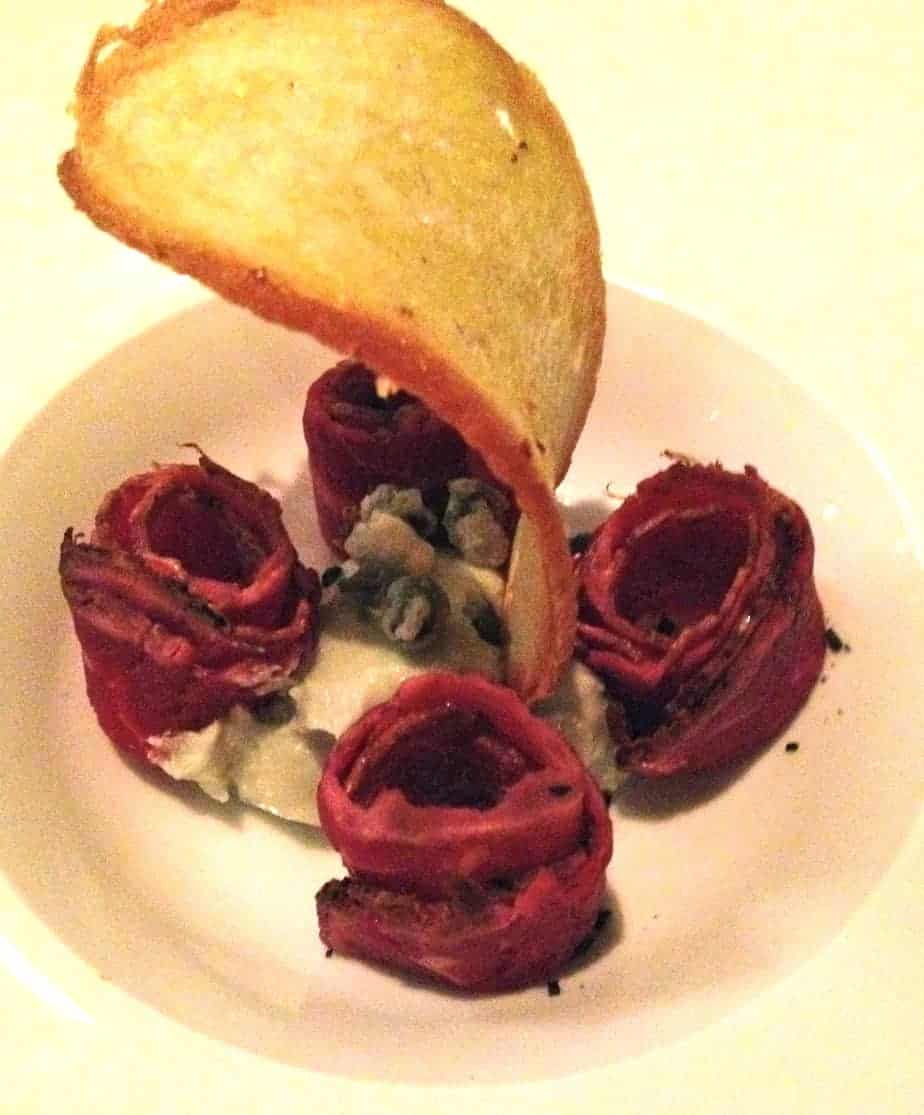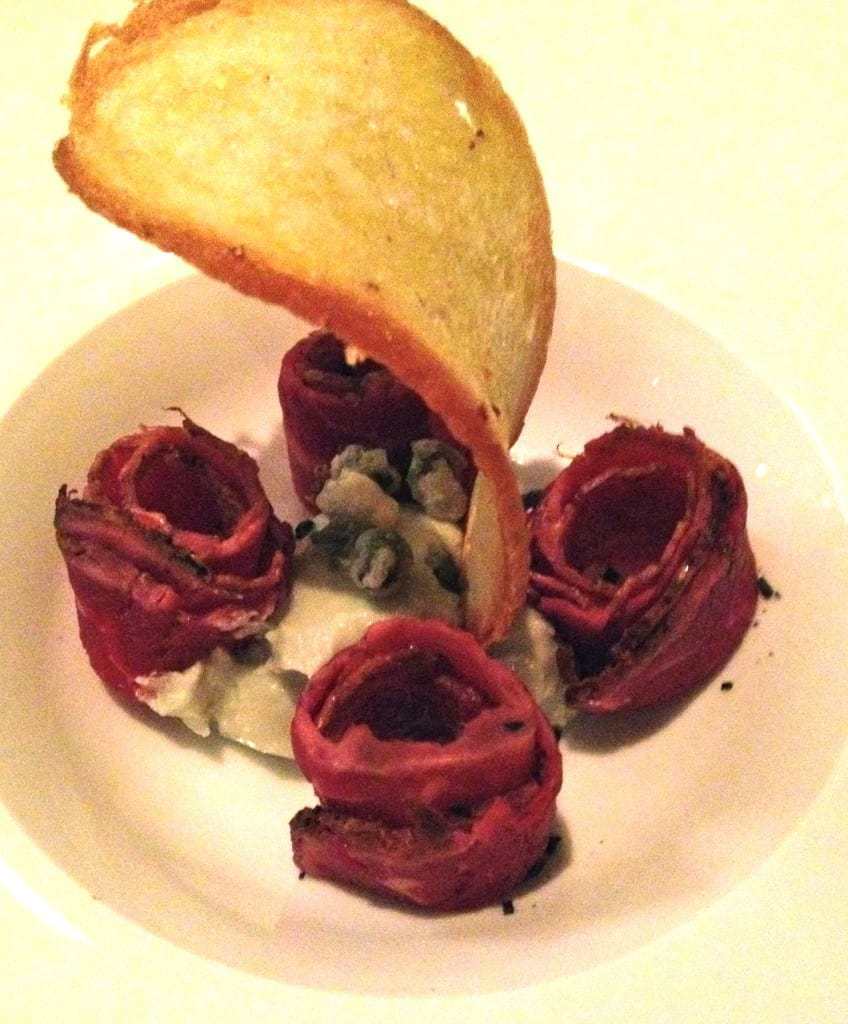 AJ got the Lobster And Crab Dip, made with lump crab, fresh lobster, baby spinach, and served grilled house pita. It was warm and creamy and we mopped up every bite.
I continued on the red meat trend and feasted on Waygu sirloin (cooked to a perfect rare) with creamer potatoes, embered asparagus, and horseradish butter. AJ did a lot of debating but finally settled on the Heritage Farms Pork Osso Buco  with a Carolina Gold Hoppin' John, collard greens, and tomato potlikker. We also shared the fried lobster tail, deep fried in a tempura batter and served with local North Carolina honey soy reduction and mustard aioli. Bonterra is known for their fried lobster tail, so I thought the $15 was worth the add on (go big or go home, right?). My steak was cooked perfectly, with a red, cool center. I also loved the little zing of horseradish from the butter. The asparagus had the right amount of crunch and the potatoes were full of flavor.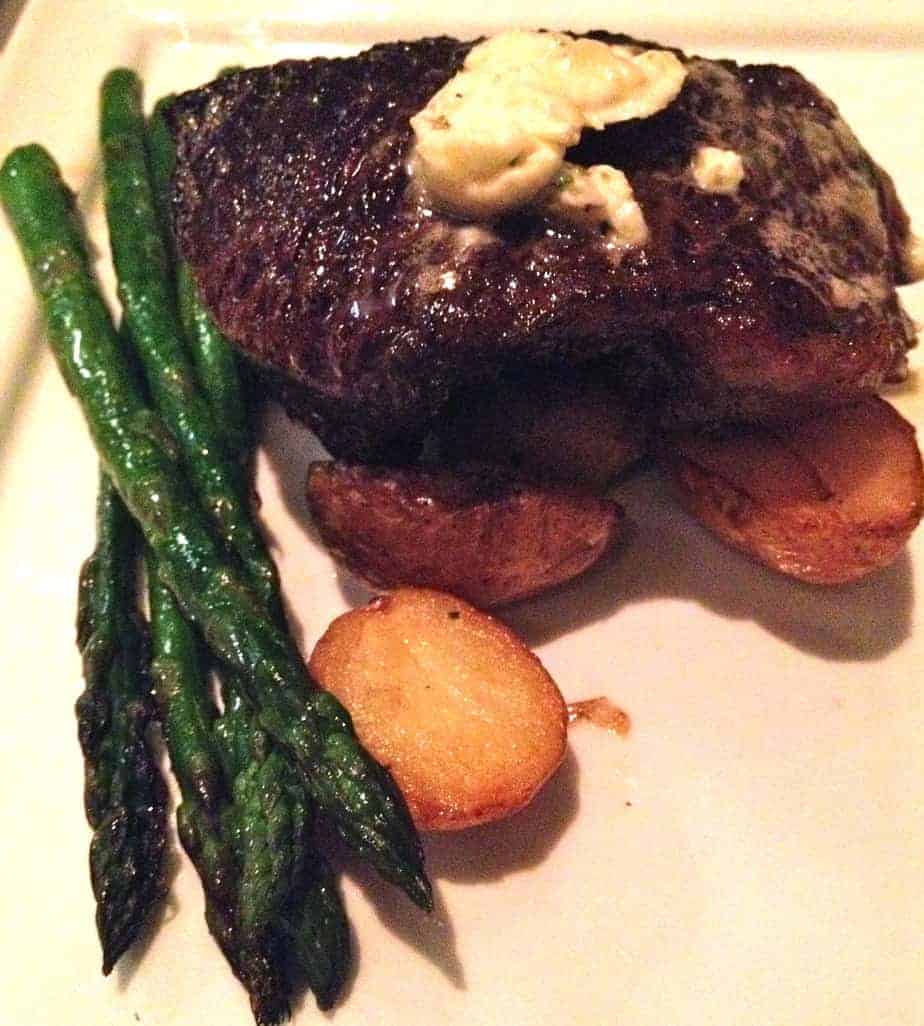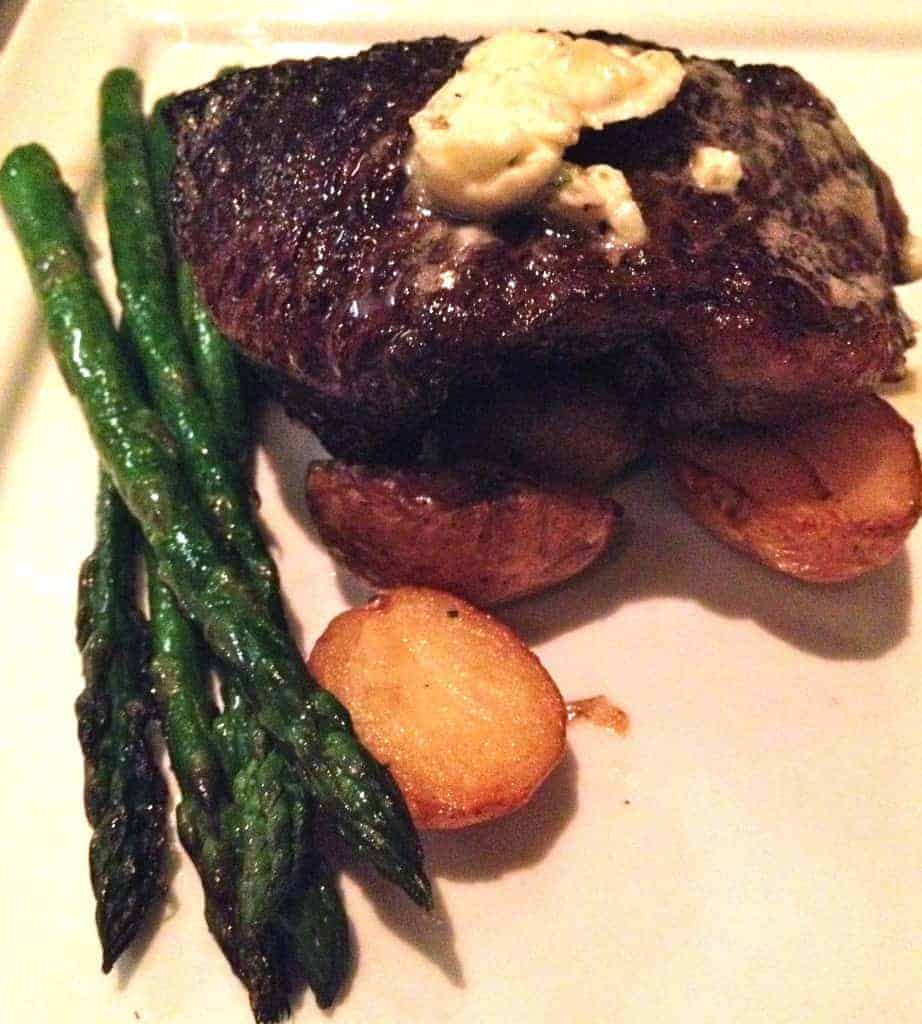 AJ's pork was flavorful and tender and the collards tasted like they had been simmered for hours. Yum.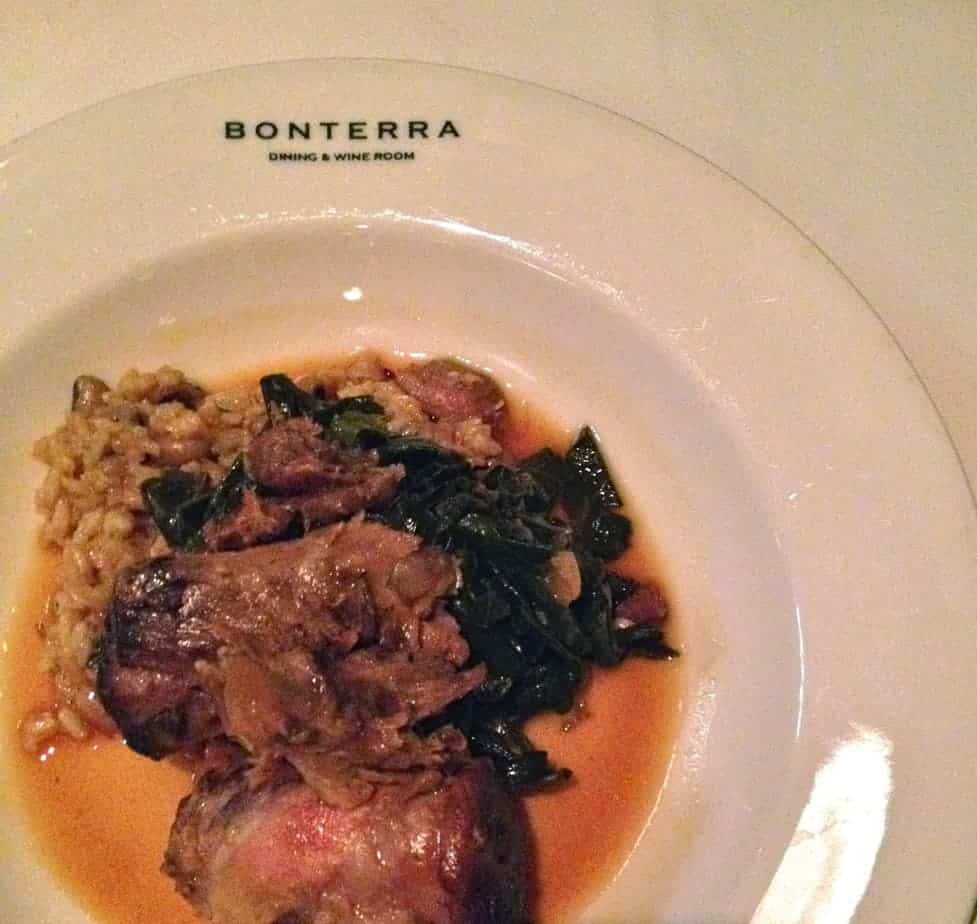 The lobster tail was good; it was juicy and the honey miso flavor truly complimented the sweet seafood, but I think AJ put it best that shellfish should always be the standalone star. His firm position is all lobster really needs is a little butter (he didn't think the lobster needed the tempura bells and whistles). The lobster was definitely decadent.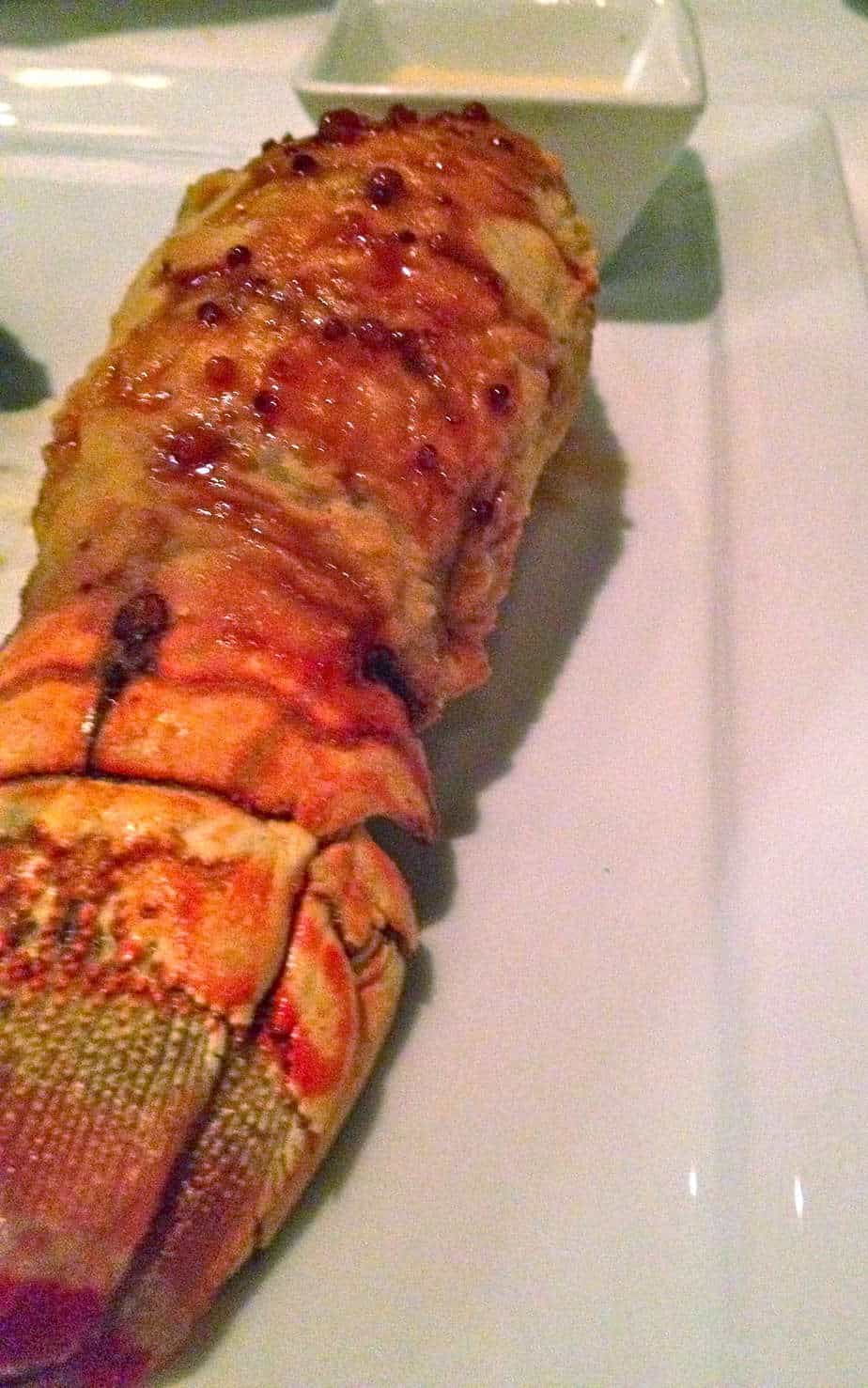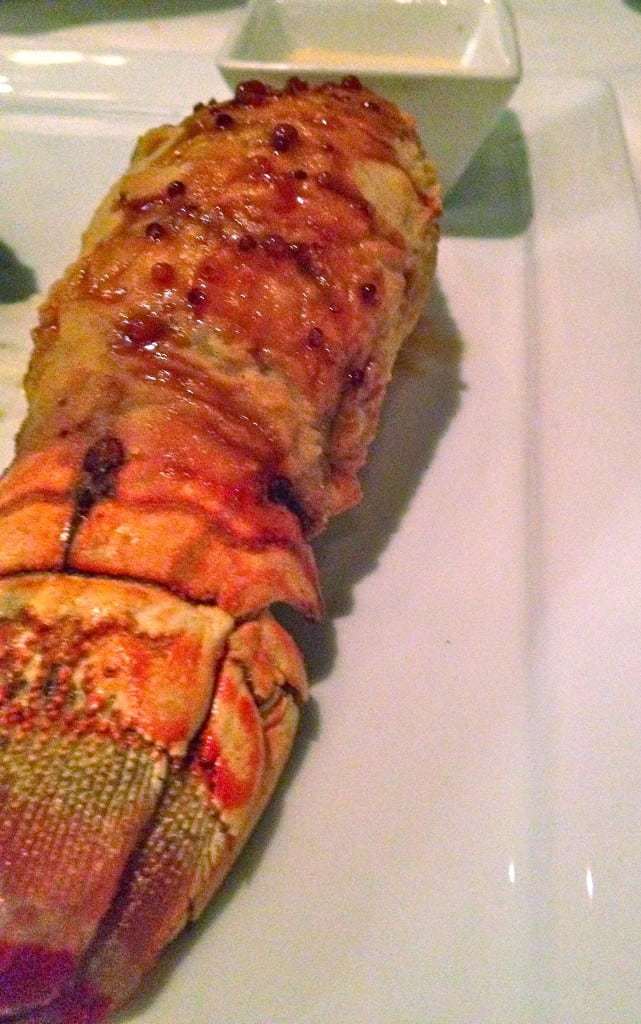 For dessert, we had the sea salt trifle, made with yellow cake, caramel pudding and whipped cream, and vanilla panna cotta with pistachio brittle and local honey.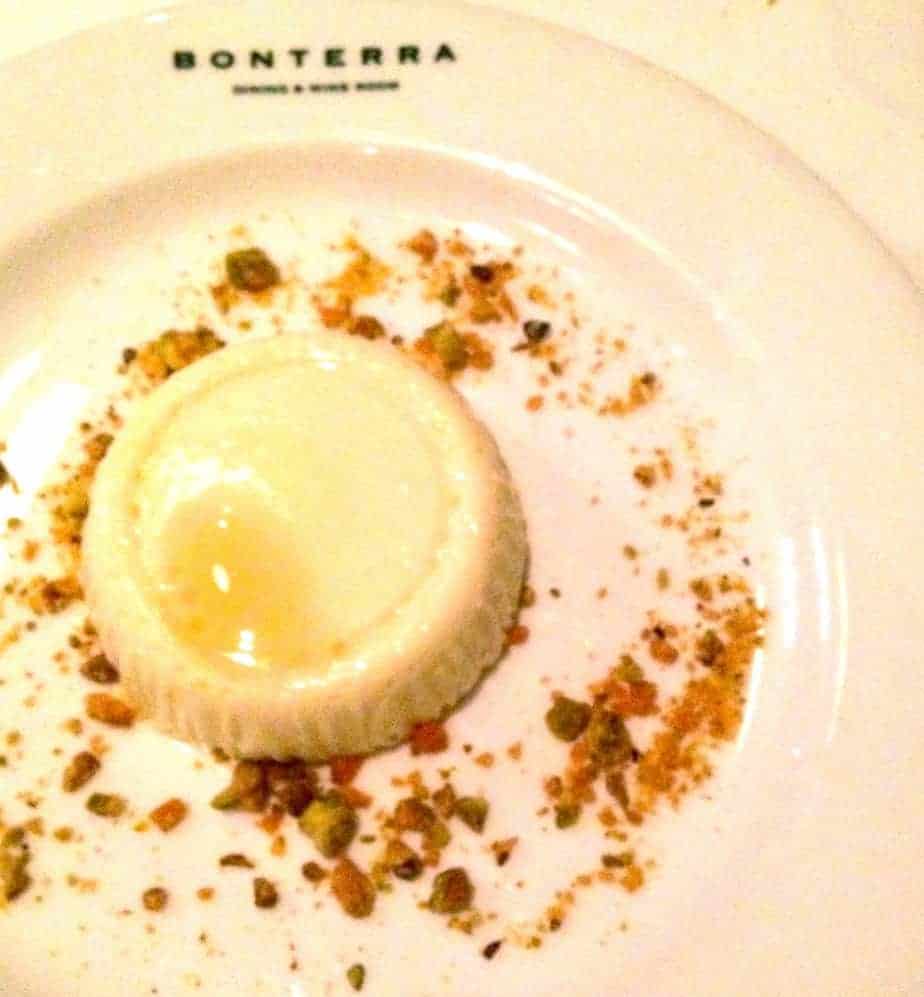 The sea salt trifle won the evening; it was well balanced with the right amount of sweet and hints of salt. I would like to bathe in that caramel pudding, please.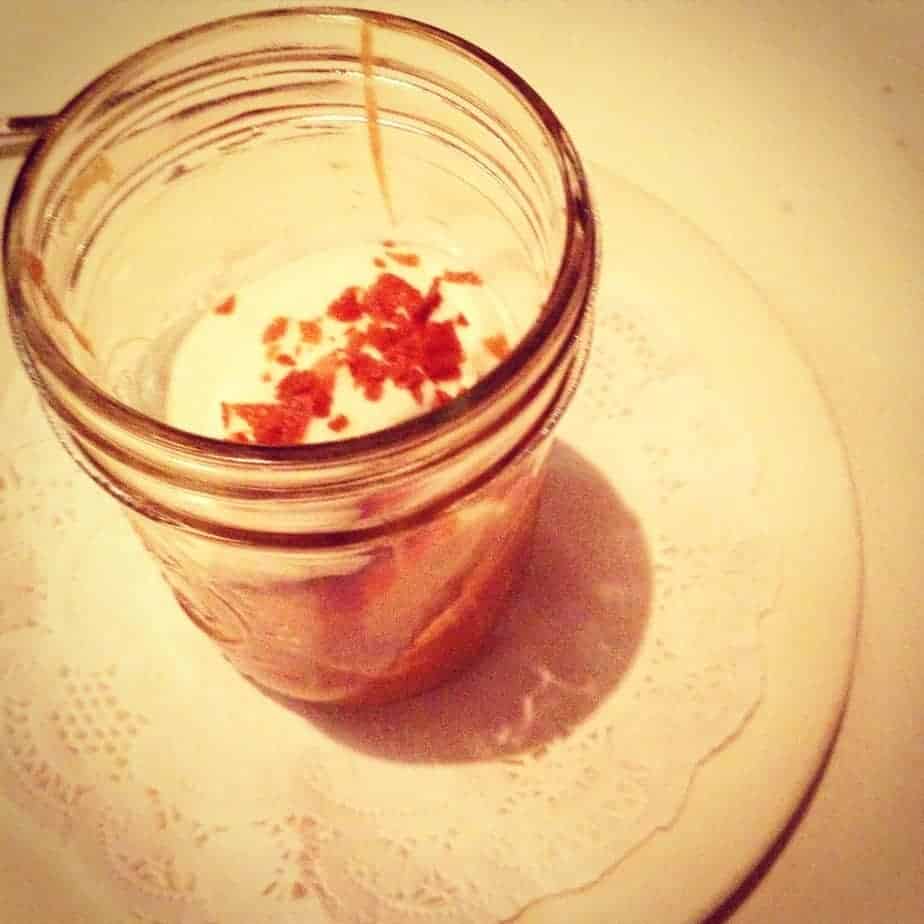 Bonterra did not skimp on service or food just because it was restaurant week; our waiter was kind, informative and attentive and we enjoyed everything we ate and drank. If you're looking for a great date night vibe or an elegant evening out with friends, I would suggest a bottle of wine and a table next to a window at Bonterra.
bonterradining.com / 1829 cleveland ave., dilworth
bar opens at 4:30pm & dining room opens at 5:30pm mon.-sat.
closed sundays (except for special events and holidays)

**Queen's Feast, Charlotte's Restaurant Week, is an bi-annual event running from January 16-25, 2015 (there's still time to make reservations!!). I've teamed up with Uber to share my restaurant week adventures on Twitter and Instagram. If you care to indulge in some wine, beer or a cocktail (or two) let Uber do all the driving. First time riders can use the code CHRISSIEBETH for $20 off your first trip!