I love, love, love, love sushi. Luckily, I have friends in Charlotte who tolerate my love of sushi, and my goal to try all of the sushi in Charlotte (not really a goal, but everytime we make dinner plans, they know I will probably suggest a sushi place). So it was no surprise on a Tuesday evening after Memorial Day when I didn't want to cook, I suggested sushi. We decided on AZN in South Park (we had been there once before) because it is usually not crowded and they have quality, fresh sushi.
Our dinner date also happened to land around our two year friendiversary (bear with me for a second).  I moved to Charlotte for 10 weeks in the summer of 2011, knowing absolutely no one. I was lucky enough to meet a few gals through my internship who are amazing people and great friends. I was even luckier that both I and my friends were all offered jobs after graduation, so now we all work together in the same office. Our dinner at AZN was about the two-year mark when we all started interning in 2011 and became friends. Woo hoo!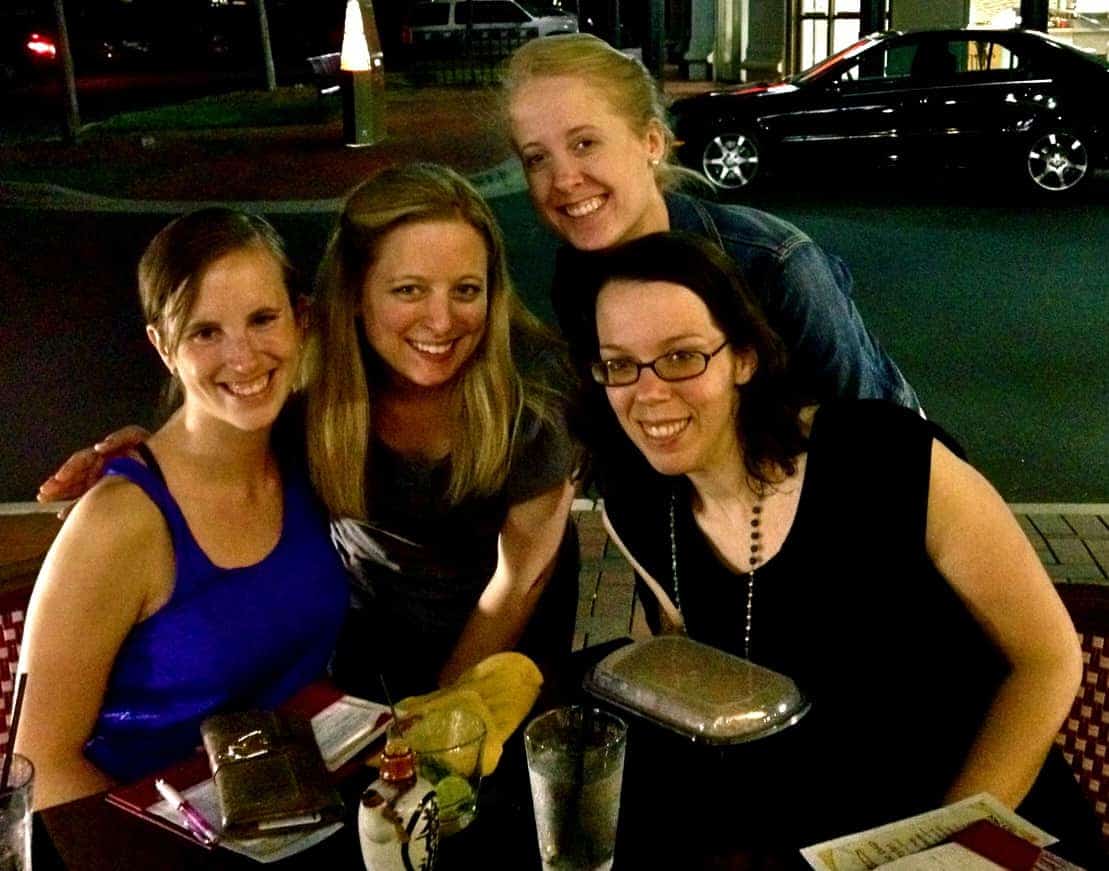 It was a mild springy, summer evening so we ate outside as the sun set over South Park. We were one of only a few tables, so our waitress was extremely helpful and attentive. AZN had several drink specials which we indulged in—S, D and I had refreshing raspberry mint juleps  and K had a pomegranate martini. All for only $5 a piece!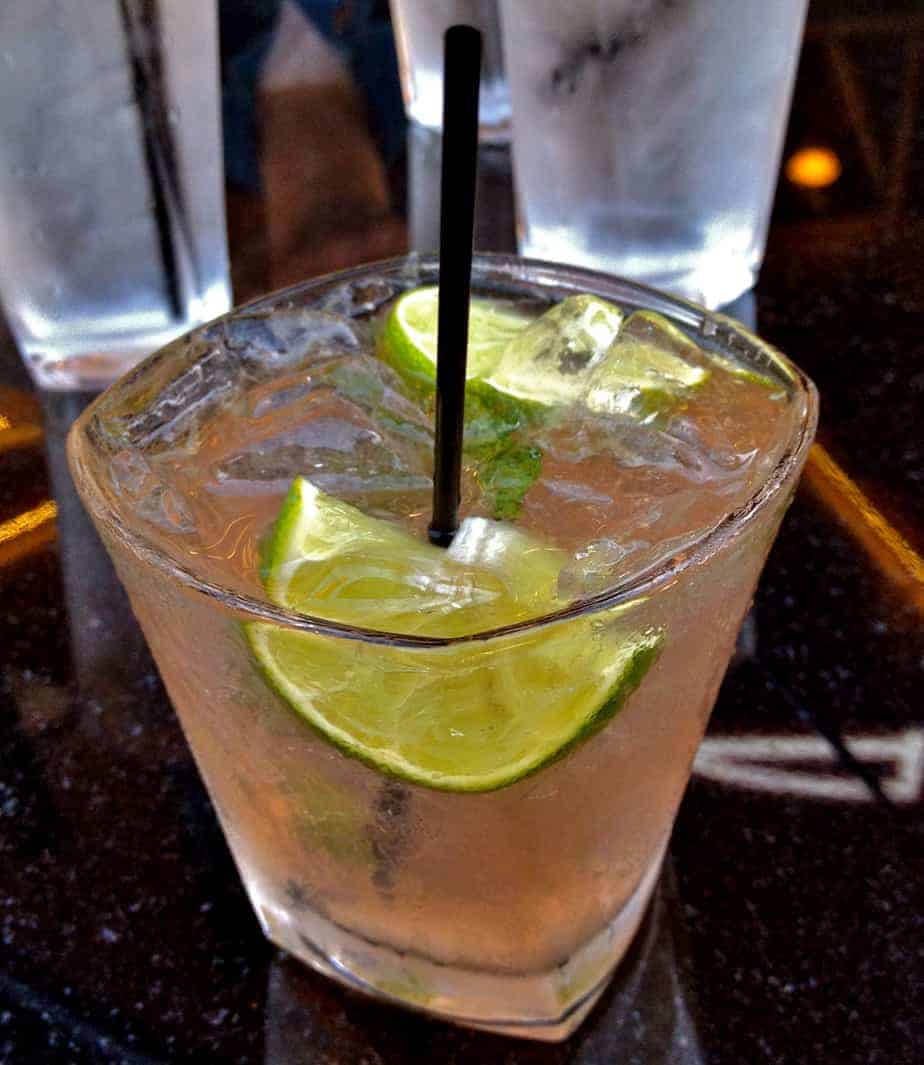 We got an order of spicy edamame to start with, and each got something different for an entrée. I like AZN because they do have an extensive sushi menu, so I order sushi (and usually edmame, spring rolls or potstickers to go along with) but they also have an extensive menu of non fish, asian inspired entrees, which is great because S doesn't eat sushi, and so she can still join us on our sushi adventures. This particular evening, my friends settled on Thai inspired dishes, and I decided to go a little out of the box and get something other than my go to spicy tuna roll (my typical order at a sushi restaurant) and got the firecracker roll (spicy tuna, tempura flakes, krab, spicy mayo, avocado and a jalapeno), recommended by our waitress.
We laughed and chatted and our edamame was out in no time. It was delicious, and the seasoning gave it a good kick, but unfortunately, it was a bit too oily for me (and a lot of the oil seeped to the bottom of the dish so the last few edamames were inedible).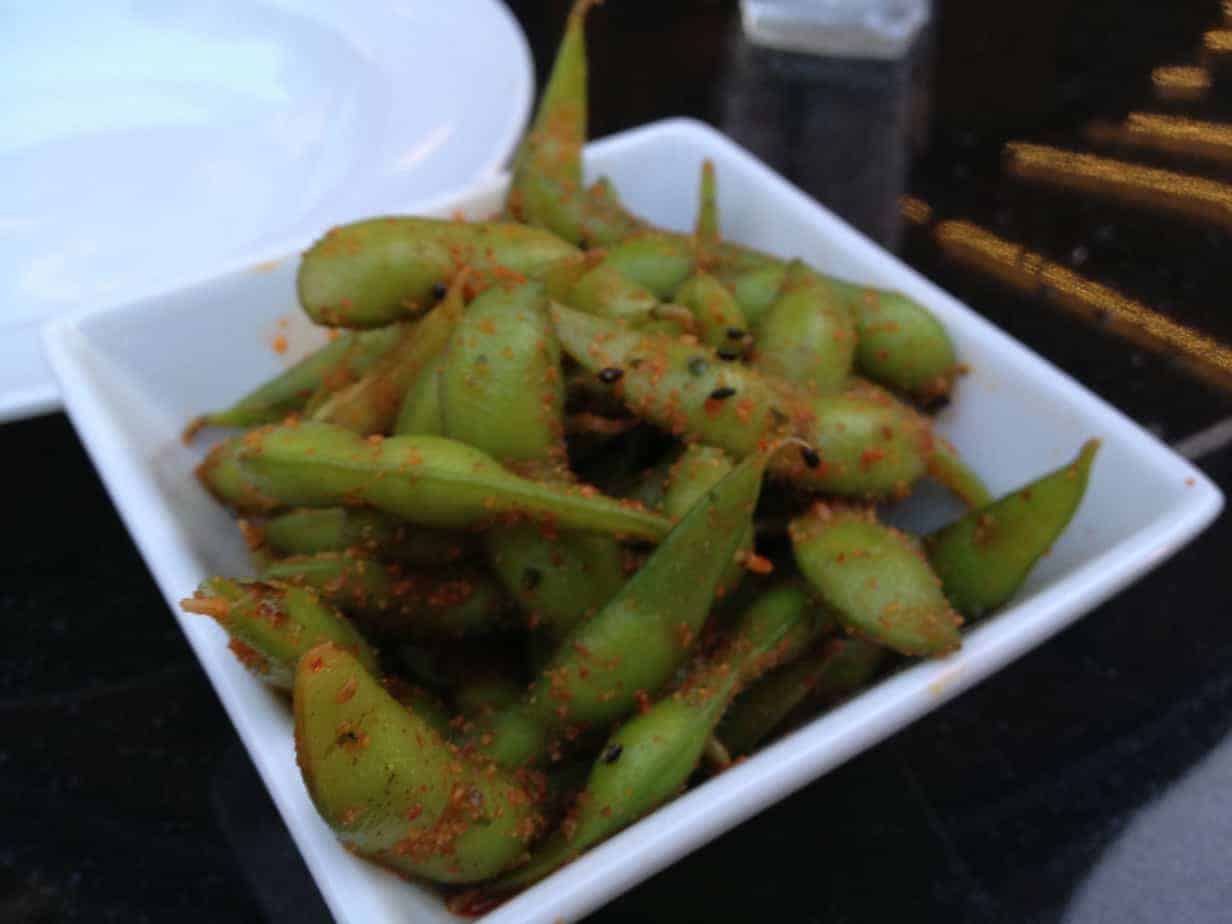 I am a huge fan of waiters and waitresses who can perfectly time a meal (in coordination with the kitchen) and our waitress did a superb job; she waited until we were done munching on the edamame to bring out our mains. My sushi roll was excellent, and I was quite pleased that I went along with her recommendation.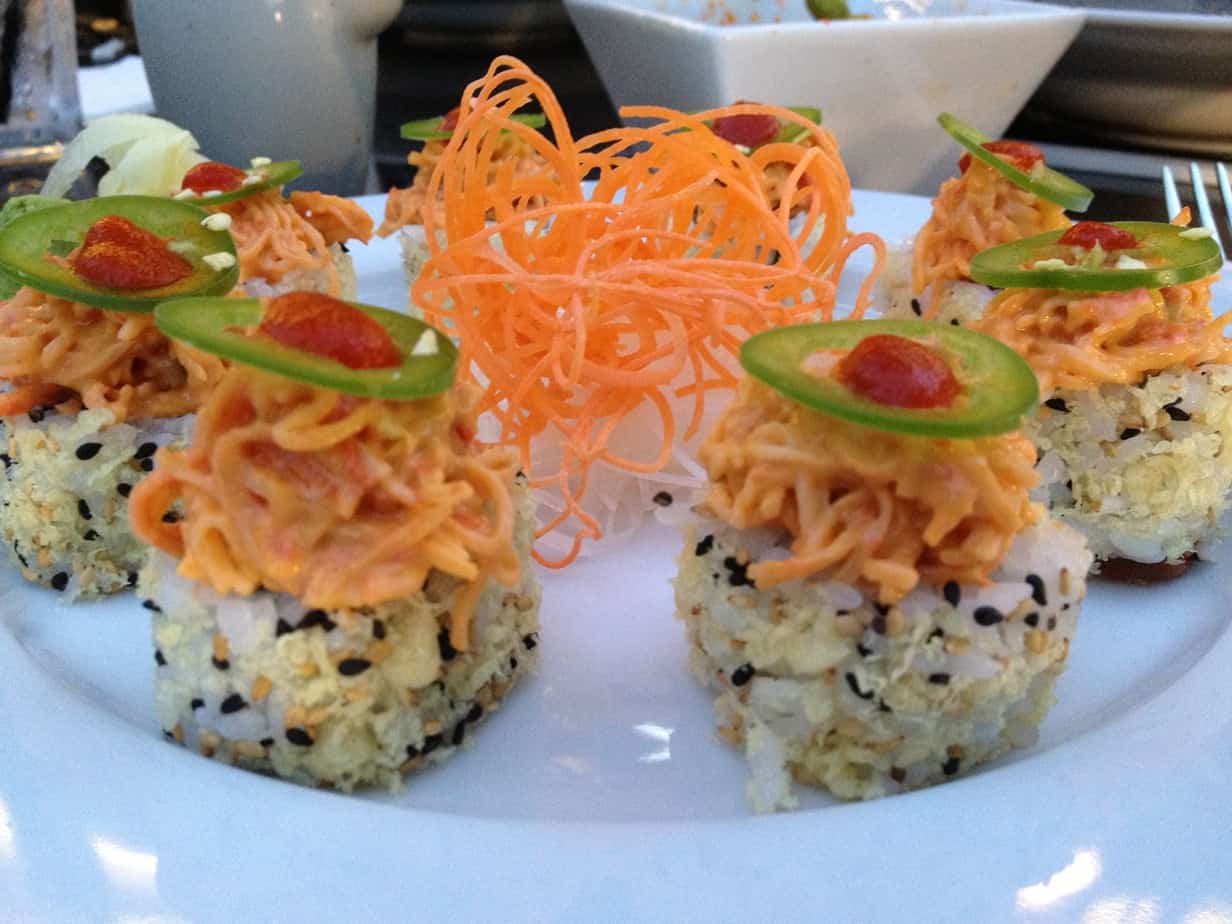 While Charlotte does have a lot of sushi places, I would recommend AZN if you are looking for quality sushi that is not overpriced (compared to other places like The Cowfish) but not inexpensive (if you are looking for good, inexpensive sushi I wholeheartedly recommend KO Sushi in Uptown). AZN is convenient, and usually quiet; so it's great if you are looking to enjoy your dining companions' company. And if you have non-sushi eaters in your group, they have a variety of options for landlubbers, which I hear from my friends, are tasty.
map & more
score: 7
spending: $$
neighborhood: south park (and one in naples, florida too!)
cuisine: asian, sushi
official website
[googlemaps https://maps.google.com/maps?f=q&source=s_q&hl=en&geocode=&q=4620+Piedmont+Row+Dr,+Charlotte,+NC+&aq=&sll=35.151898,-80.840192&sspn=0.009965,0.017252&ie=UTF8&hq=&hnear=4620+Piedmont+Row+Dr,+Charlotte,+Mecklenburg,+North+Carolina+28210&t=m&ll=35.152828,-80.840492&spn=0.017544,0.021372&z=14&iwloc=A&output=embed&w=250&h=250]