Happy September! I know I promised I'd be posting more, but I was in super summer mode all of August (even though we're into our second day of September, I'm still feeling quite summery). As the weather gets cooler, I'll be more inclined to sit inside (especially at Central Coffee or Amelie's) and pound out some posts. Until then, let's stay in summer mode and talk about one of my favorite spots on the Outer Banks!
Every time we come to the beach, fresh seafood is on the menu.  With the thrashing Atlantic in our backyard in Duck, there's no way we can go a week without the basics—oysters, mussels, shrimp and blue crab. Aside from a few trips to the local fish market in town, we get our seafood fix from a modest establishment perched right across from the ocean and the fishing pier in Kill Devil Hills–Awful Arthur's Oyster Bar.
Dinner at Awful Arthur's is a family tradition that spans over a decade; it goes back to when my parents asked a local 15 or so years ago for a good, low key place to grab some seafood for dinner and he directed them to Awful Arthur's. Since then, we've gone to eat there every trip since I can remember (sometimes twice). Our years at Awful Arthur's have spawned some great memories (several that all seem to involved my cousin Bobby). The first time Bobby went to Awful Arthur's, he was checking out the menu. After perusing it for a bit, he seemed puzzled; how could Awful Arthur's serve crab balls, because crab balls were pretty, pretty small? (The answer, crab balls are an appetizer, a smaller portion of Awful Arthurs' signature crab cakes, not the actual balls of a crab). Then, there was the summer that all 10 of us headed out to dinner to realize when we got there Bobby was still asleep in the basement of the beach house. But aside from an arsenal of embarrassing stories that were laughed about at Bobby's wedding, trips to Awful Arthurs' meant a gathering of endless knick knacks at the beach shop next door while we waited for a table, and eating pounds and pounds and pounds of snow crab legs.
So this vacation was no different. Eager to avoid the average 2 hour summer wait, we arrived on the early side (6ish) and there was only a 30 minute wait, so we headed to the ocean view lounge for a cocktail and some fresh oysters with tabasco and horseradish (which were delicious, after all, oysters are their namesake).
The hostess hollered out our number when our table was ready, and we headed to the dark, divey dining room for dinner. We didn't hesitate when our waitress came to check on us, we knew exactly what we wanted—potato skins and snow crab legs for me,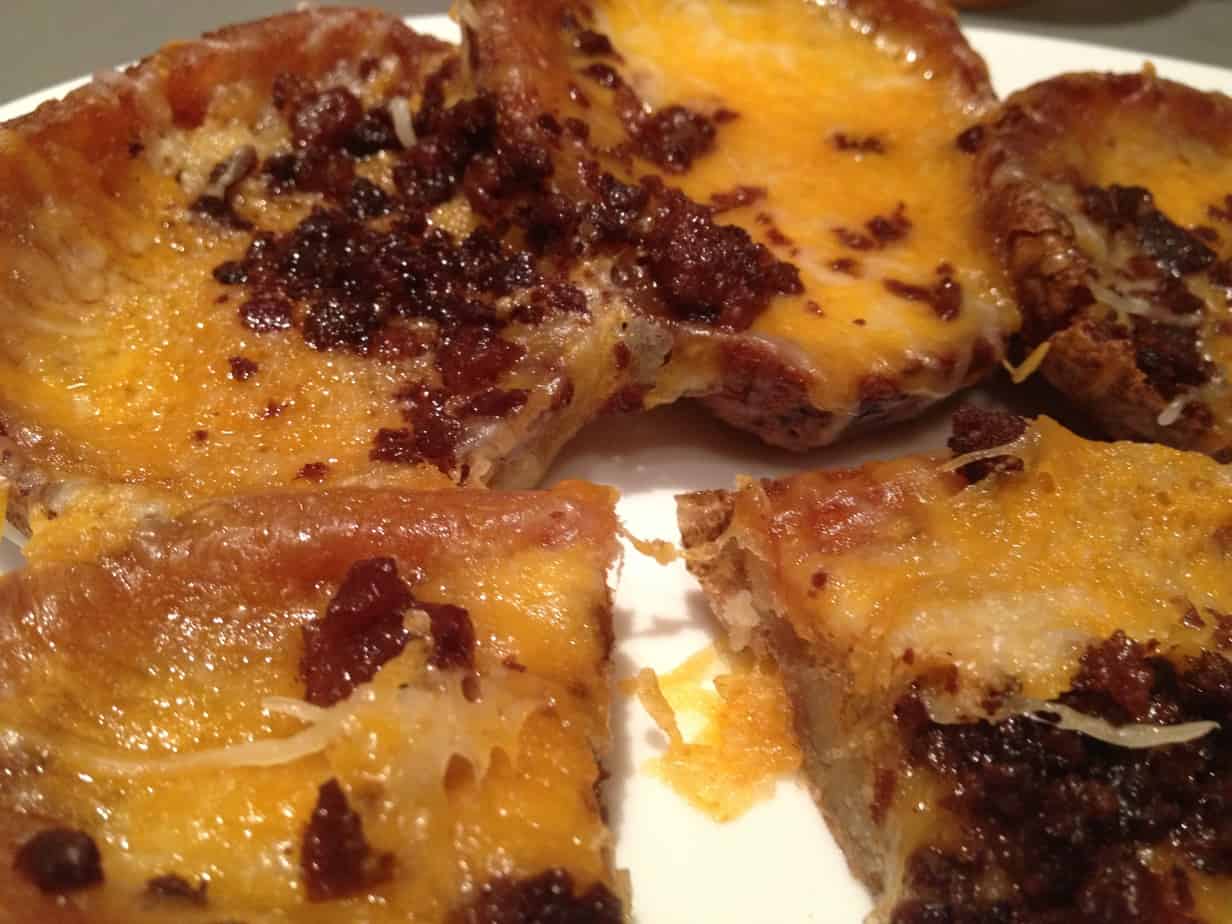 crab cakes for mom,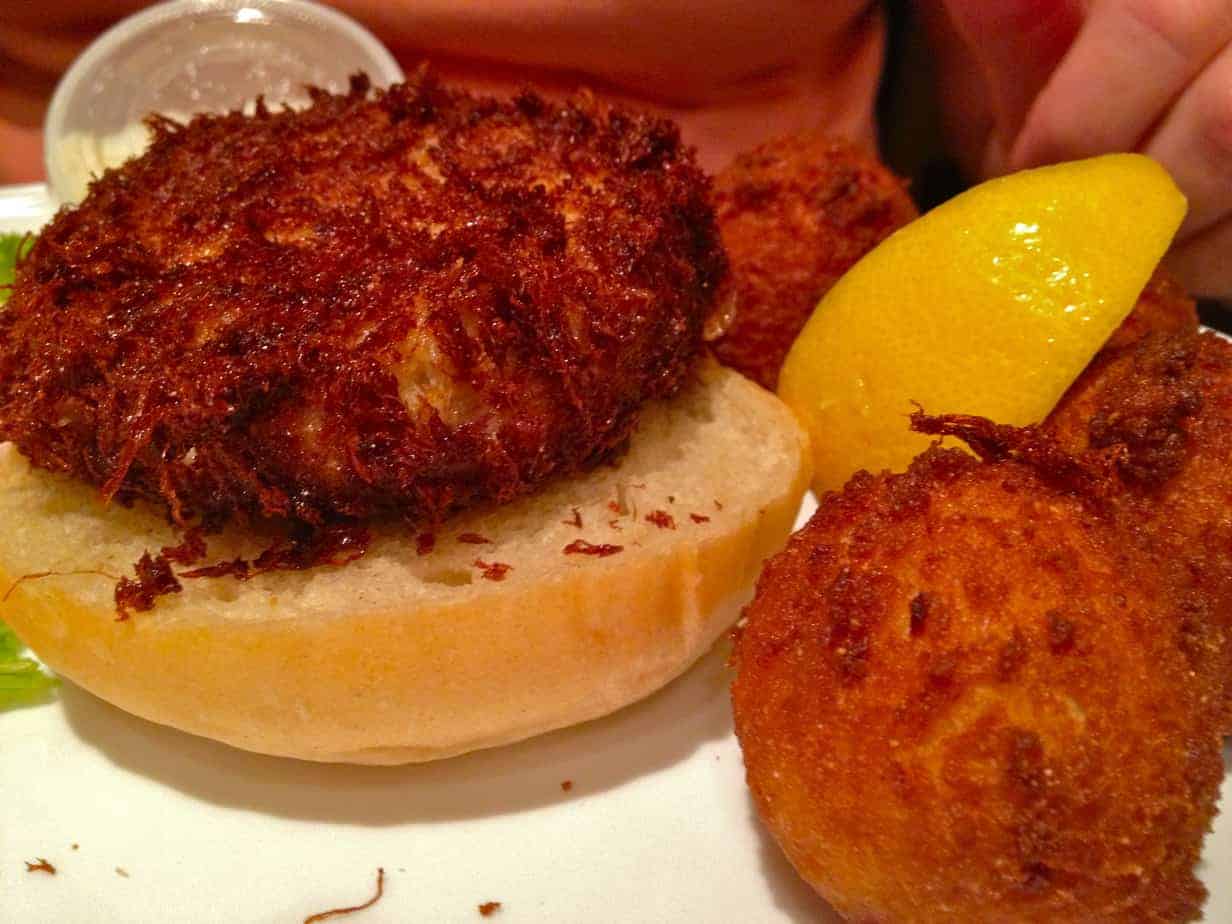 fried shrimp for dad, and crab legs for Katie (although she switched it up by getting the pasta of the day as well, a choice of tuna or chicken over pasta in a parmesean cream sauce).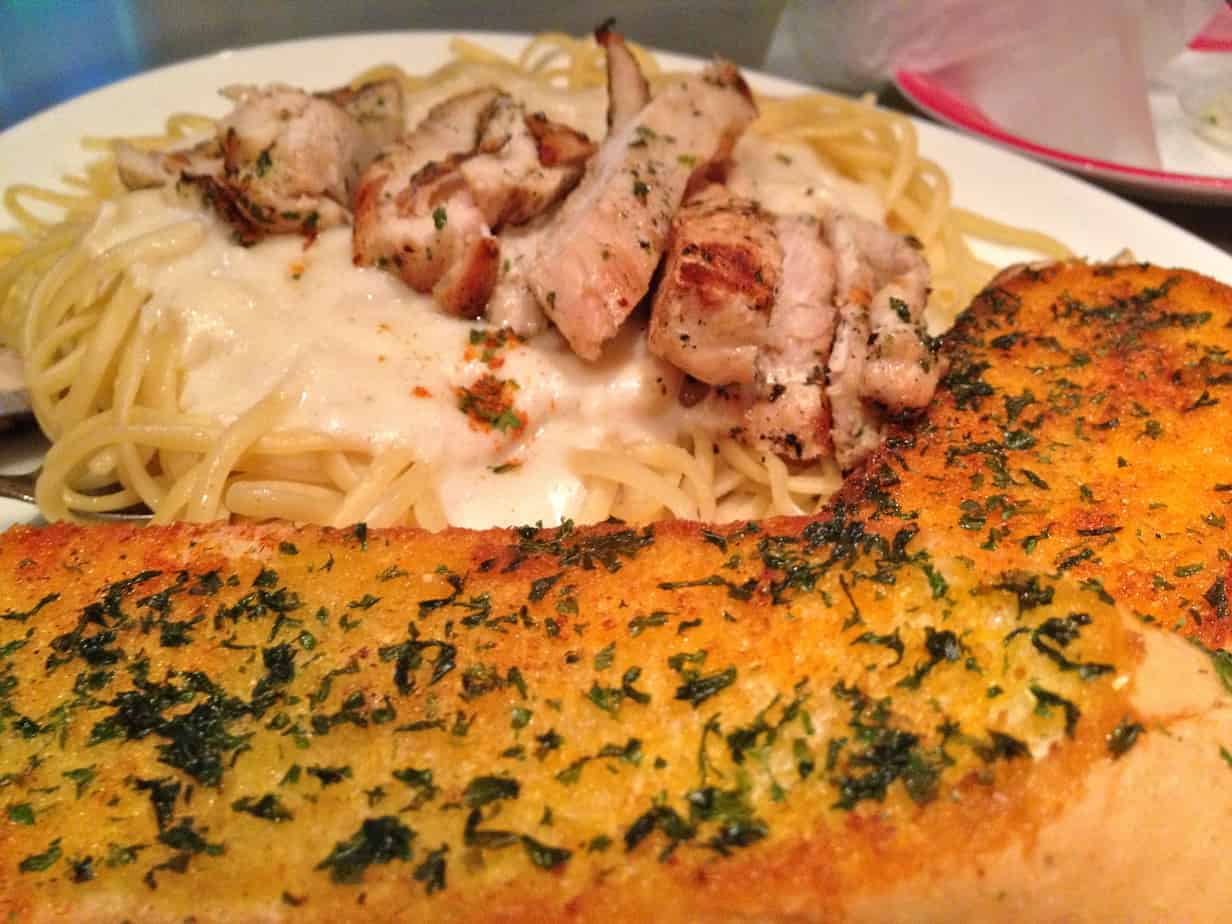 And of course, more oysters for the table.
The food was delicious as always; I promise my fond memories don't just conjure up the delicious taste. My potato skins were chock full of melty cheese (and I will forgive them for burning the bacon bits a little). The crab legs were steamed to perfection, and I happily dunked the luscious meat in silky melted butter.
Aside from what we get as our regular orders, Awful Arthur's offers several fresh catch of the day options, fish that was caught that morning from the Atlantic (can't get any more fresh than that). If you're looking for a classic oyster bar serving up great seafood (and some alternatives for landlubbers), don't let the name deter you and go to Awful Arthur's on your next beach vacation!
map & more
score: 9
spending: $$
neighborhood: kill devil hills, nc (the outer banks)
cuisine: seafood, oyster bar
official website
[googlemaps https://maps.google.com/maps?f=q&source=s_q&hl=en&geocode=&q=Awful+Arthur's+Oyster+Bar,+North+Virginia+Dare+Trail,+Kill+Devil+Hills,+NC&aq=0&oq=awful&sll=35.203153,-80.839829&sspn=0.637372,1.100006&ie=UTF8&hq=&hnear=&t=m&ll=36.043755,-75.675309&spn=0.004337,0.005343&z=16&output=embed&w=250&h=250]