I was in Wisconsin for five days for a fun filled, five year college reunion long weekend in Appleton at my alma mater, Lawrence University. Most people outside of the Midwest have never heard of Lawrence, many have never heard of Appleton (for those of you still in the dark, Atown City of Dreams as I sometimes kindly refer to it is about an hour and a half north of Milwaukee and 45 minutes south of Green Bay on the River. It's historically a paper mill town, was recently voted a sweet town to visit in the summer, and is home to, among other things, the hotel where visiting NFL teams stay when they play the Packers). After an evening in Sheboygan, a day in Madison, and three days catching up with old friends and were pretending we were in college again, Tina and I still had it in us (shockingly) to spend a day in the Brew City before she dropped me off at the airport.
Milwaukee is a great city. When I was planning my college reunion extravaganza trip, I knew a few hours in Milwaukee at the tail end of the trip were necessary, especially with the convenience of downtown to the airport. So Tina and I hauled the hour down from Sheboygan (where she lives) on Monday morning to eat lunch with some law school friends and squeeze in a brewery tour and a cheese curds and summer sausage purchase before heading back to Charlotte.
We met Sara and Adam at Kil@wat in the Intercontinental Hotel downtown for lunch. Sara and Adam picked the lunch venue—they both are now fancy lawyers in downtown Milwaukee, so Kil@wat is walking distance from their offices, not to mention it has good food. Kilowatt has an orange palette—in a sleek and modern with no hints of tacky way. The orange is tastefully done, with lights and art and flowers, and adds to Kilowatt's modern, power lunch, feel. The place was a buzz—men in suites, hotel guests, tourists –and the wait staff was able to handle the hour lunch crowd fairly well, except for a few times our waitress wandered off not to be found for a few minutes.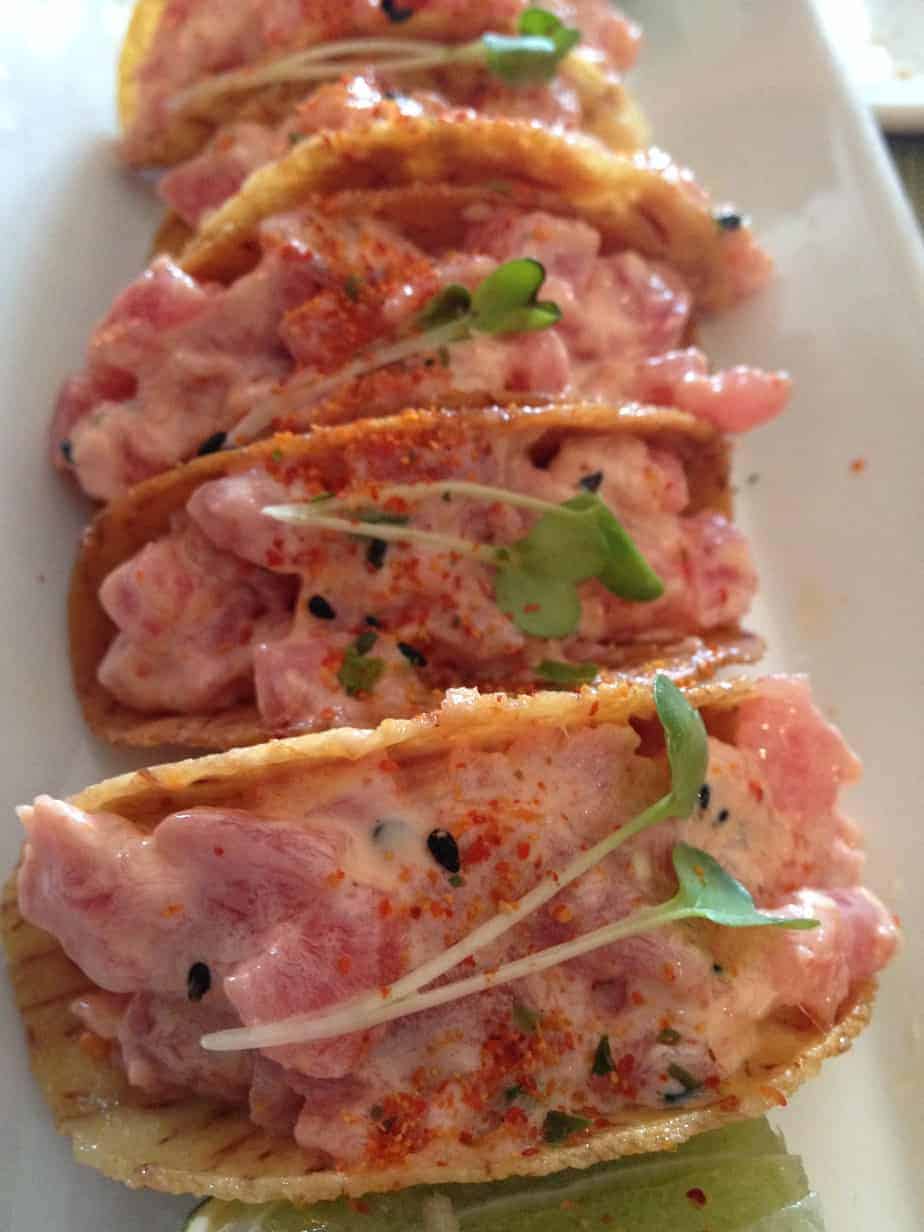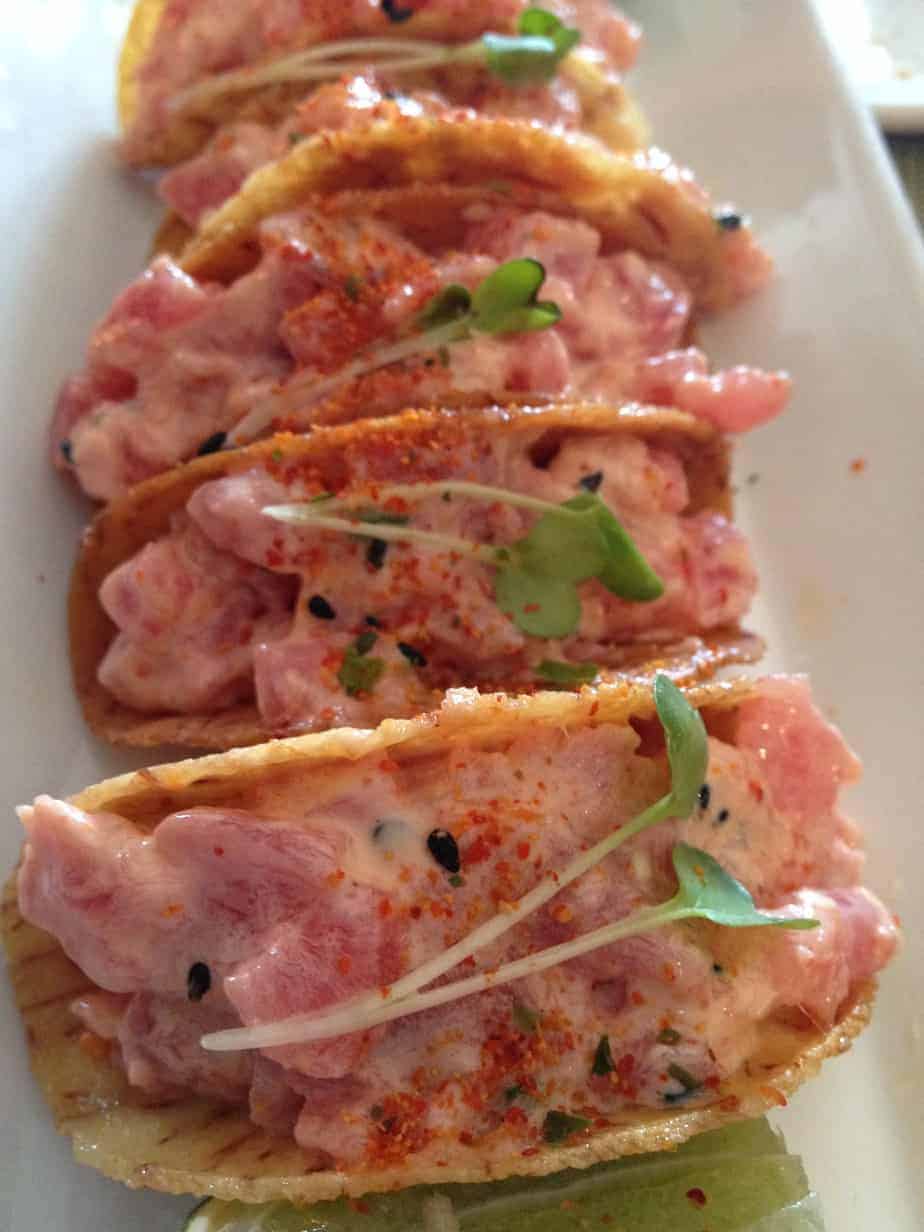 We caught up with Adam and Sara over something a bit lighter (I calculated that I ate at least 5 cheeseburgers in the 5 days I was in Wisconsin, with a side of cheese, meat and more cheese) so a light lunch was just what I needed. We snacked on pretzel rolls and Wisconsin butter (salty and satisfying) while we waited for our food and chatted about our weekends and whats been going on over the past year. I ordered the spicy tuna tartar (which was listed as an appetizer, but was big enough to give me just what I needed for a light lunch. The tuna was cool, fresh and bright, with just a hint of a kick (from the Siracha aioli)—and hit the spot being both tasty and refreshing. Tina, Adam and Sarah all got the Peanut Chicken Salad, and I was the lucky benefactor of a few bites of Tina's leftovers. The chicken had a good flavor and the cabbage was crisp. The salad also had a bit of a spicy kick, with a little sweetness to finish it off, and was deceivingly filling (isn't it great when vegetables and a little protein can make you full). We said our goodbyes to Adam and Sara who had to head back to the office, stopped by the Riverwalk to say hey to The Fonz, and then headed up for a 2pm brewery tour at Lakefront Brewery.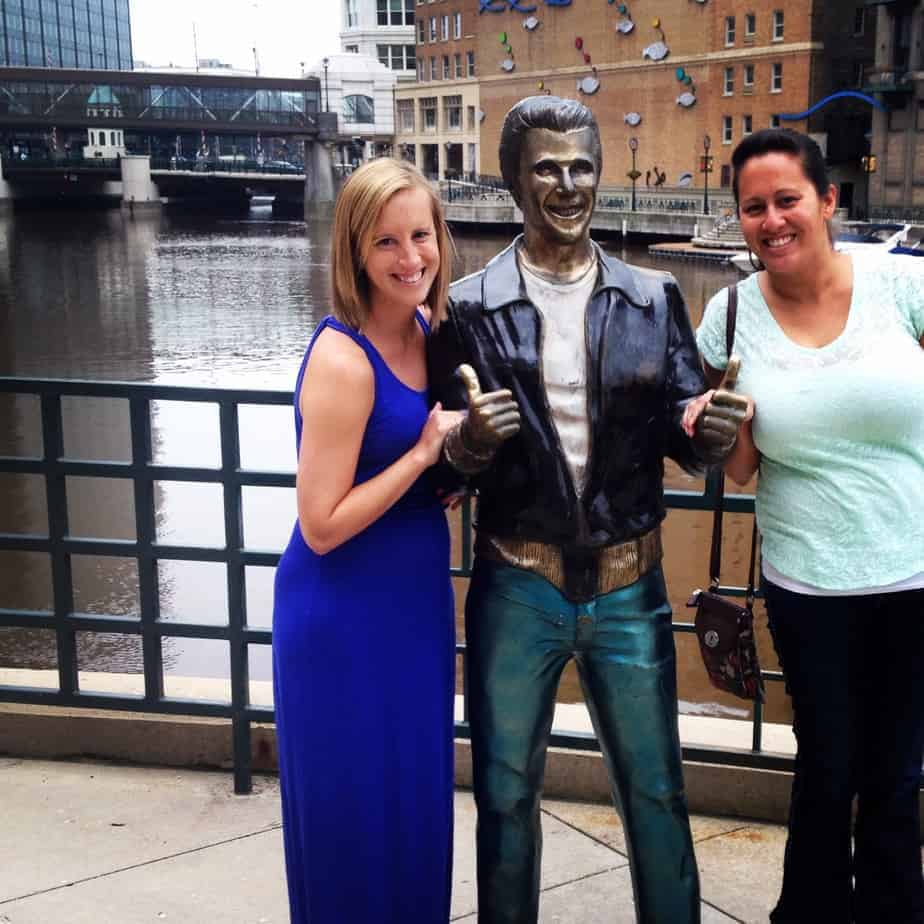 The Lakefront tour is such a steal and is a ton of fun–no wonder there are always long lines and wait lists on the weekend. For $7, you get a brewery tour, four 6 oz (or a little more depending on the pour) tastings from the tap room and a souvenir pint glass. This was my second successful visit to Lakefront (after many failed weekend tour attempts, I went on a tour in the fall of 2011) and it was just as informative and fun as the first time around. Tina, me and 50 other Monday day drinkers were led by Andy, who was charismatic and hilarious. He led us through Lakefront's history–which started in 1981 with a home brewing book. In 1987 the brewery moved into an old bakery in the Riverwest neighborhood in Milwaukee, and had a small operation with three fermentation tanks (which were re purposed dairy tanks aptly named Larry curly and Moe). In 1998, Lakefront bought their current space, an old Coal fire power plant, from the city of Milwaukee for $1. Andy fondly referred to Lakefront's brewing operation as a Frankenstein operation: meaning that they use a lot of old, re purposed equipment.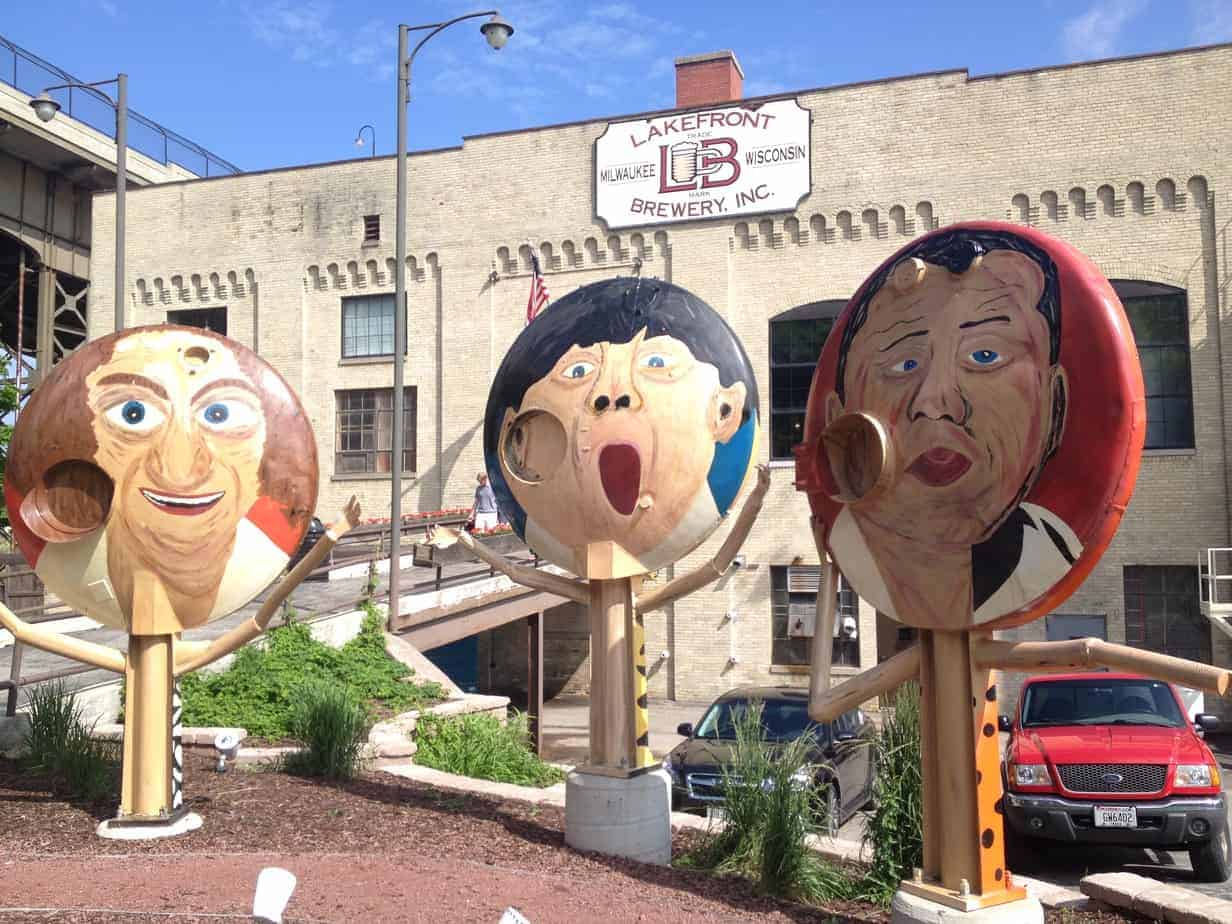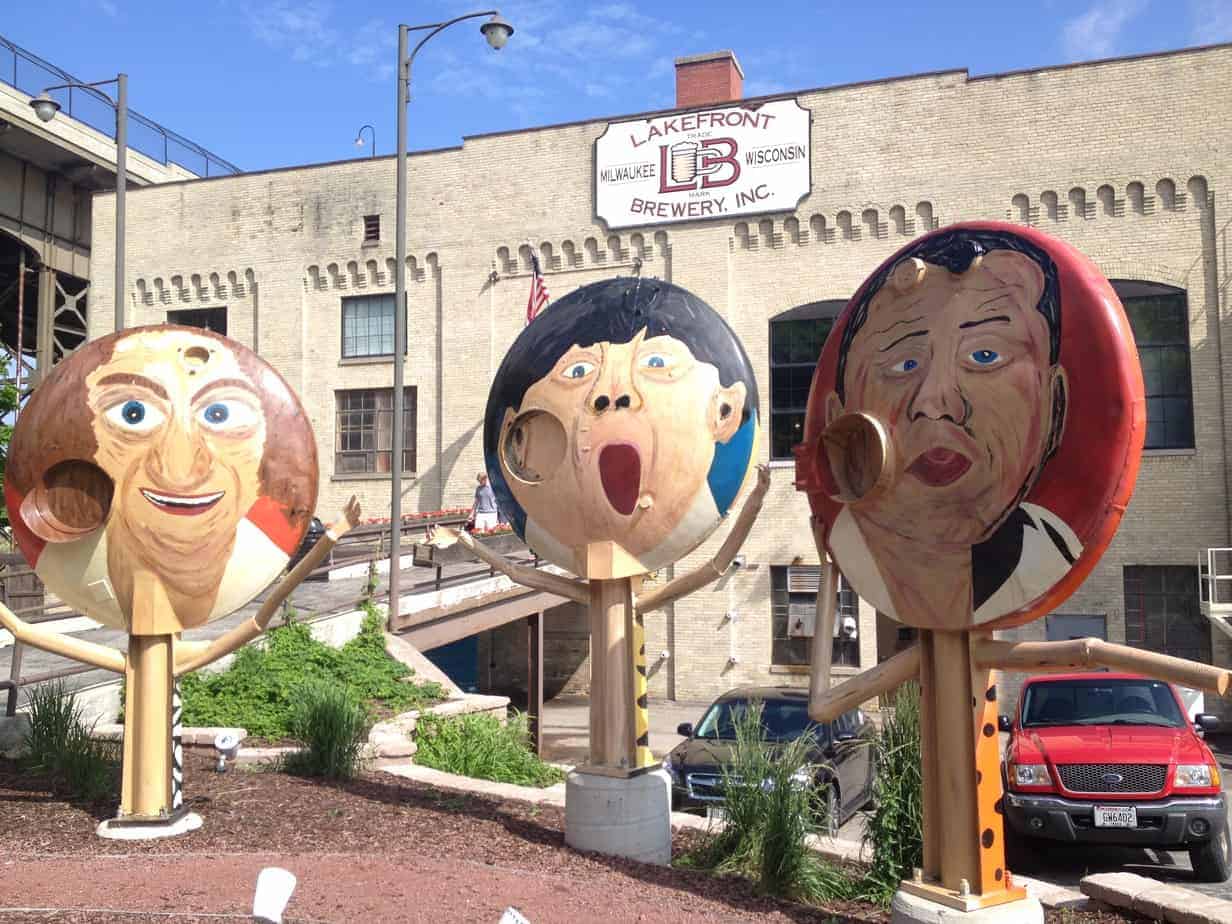 Lakefront's beer ingredients conform to the German regulation,  Reinheitsgebot, or more commonly known as the Bavarian Purity Law, which promulgates three ingredients for the brewing of beer–barley, water, and hops (Andy was honest with us and Lakefront's beer also is brewed with yeast). All of Lakefront's brews have barley, water, hops and yeast, and if any additional special ingredients are added, you'll see it on the label. Some other cool tidbits that Andy shared with us on the tour–Lakefront donates its grains to a local Milwaukee non profit that supports urban farmers, Lakefront's hops usually come in the form of hop pellets because they are the easiest to ship and store (however during harvest season Lakefront does brew with some fresh hops they get from a hop co-op in central Wisconsin, Lakefront's beers are Kosher, they use all Kosher ingredients and have a rabbi come to the brewery and bless the beer, and Lakefront's beer is distributed to seven countries and 38 states.
Our tour and beers put us in a little mood for an afternoon snack. Lakefront's Beer Hall now has a food menu of classic Wisconsin and brew pub favorites (which means a lot more cheese, sausage, brats, fried fish, but a few salads too!) and we decided French fries with Riverwest Stein beer cheese sauce would hit the spot. Really, I can't get enough cheese. The French fries were golden and delicious and bathed in a glorious beer cheese sauce which was warm, creamy and had a great balance of flavor between beer and cheese.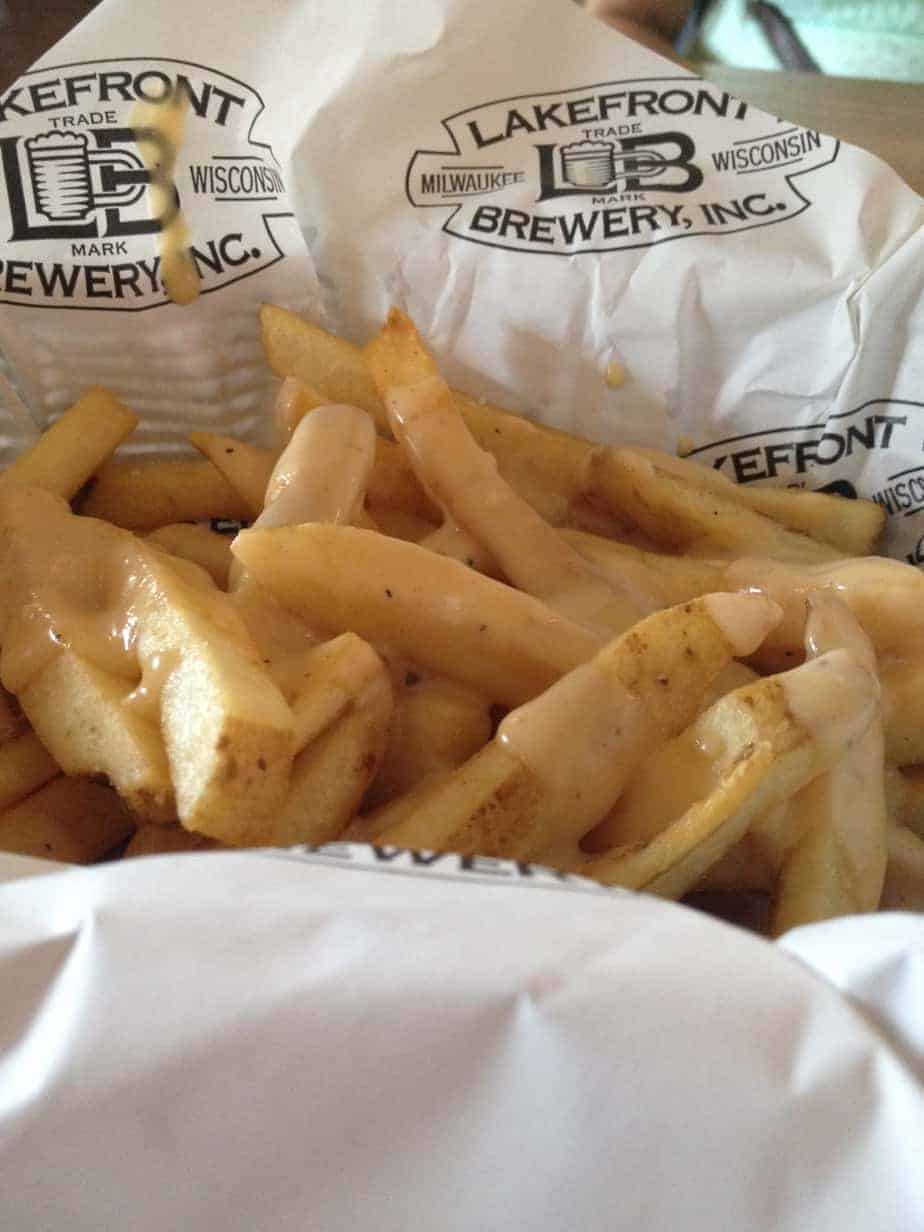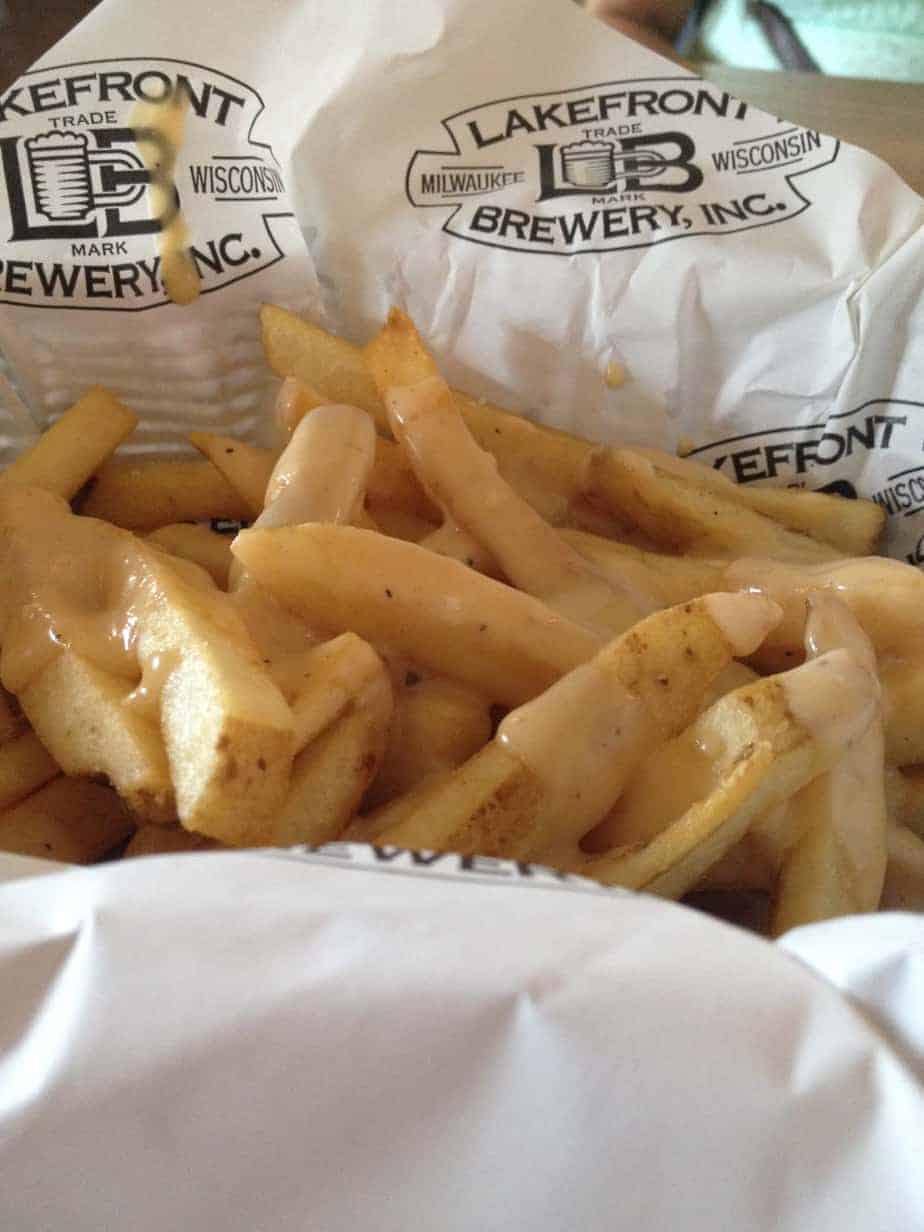 After an afternoon of beer, cheese, more beer and a free pint glass, we had to end our time in Milwaukee getting some Wisconsin road snacks (or flights snacks if you will) for me to bring back to Charlotte. We stopped at the Milwaukee Public Market in the Third Ward before hopping on the highway to head south to the airport (the Milwaukee Public Market and Lakefront Brewery were actually both recently featured on creepy Nick's hometown date on this season of The Bachelorette–for all of you reality TV gurus out there). All I can say is I wish I had more time to spend there. The Public Market is a foodie paradise where I could get lost for hours wandering between the stalls, getting nibbles and snacks of what the vendors have to offer. On top of that, there are a ton of delicious treats that I would have to bring home! There's almost anything you could want–a fish market, coffee, wine, flowers, salad, souveniers, smoothies and juices, bread, a Mexican restaurant, a soup stall, a pita stand, spices, cheese and sausage and olive oil.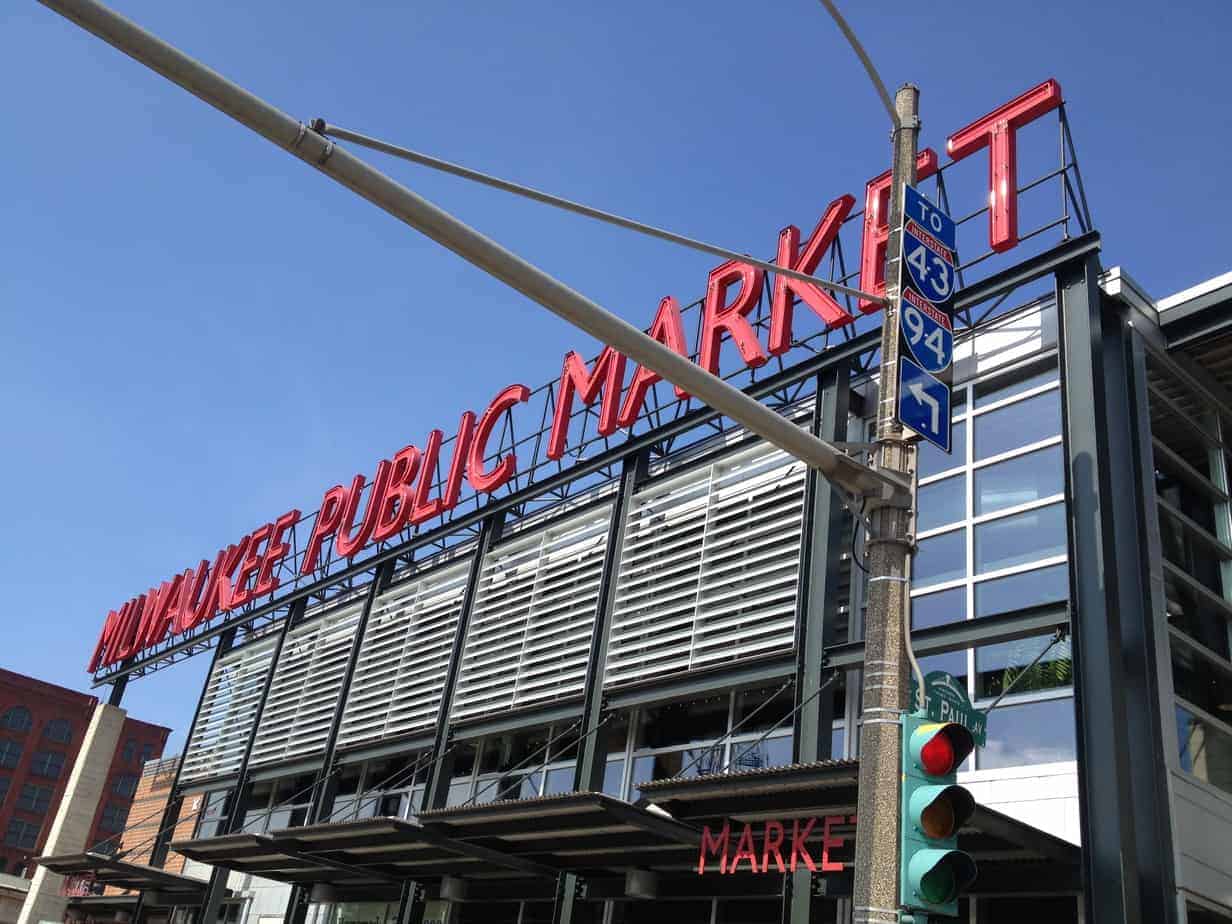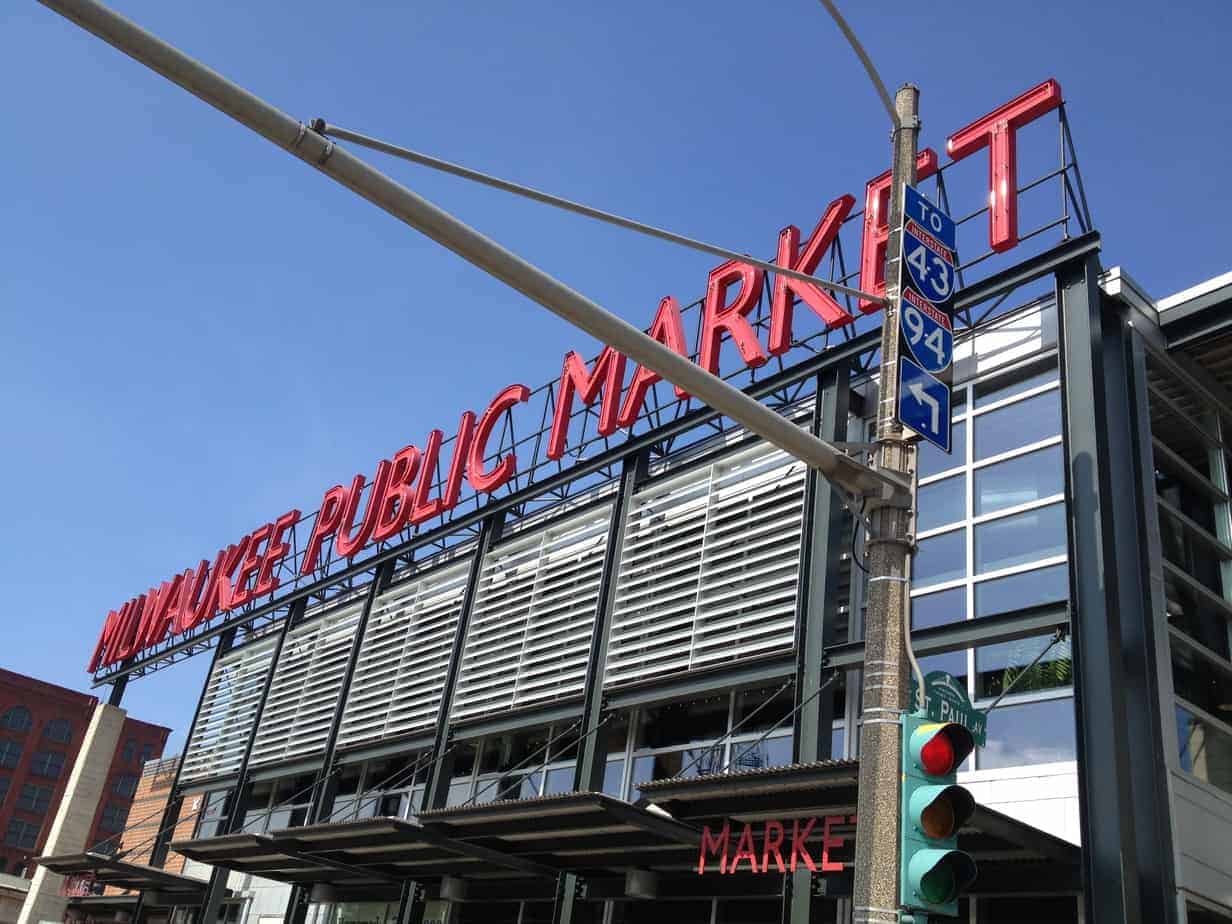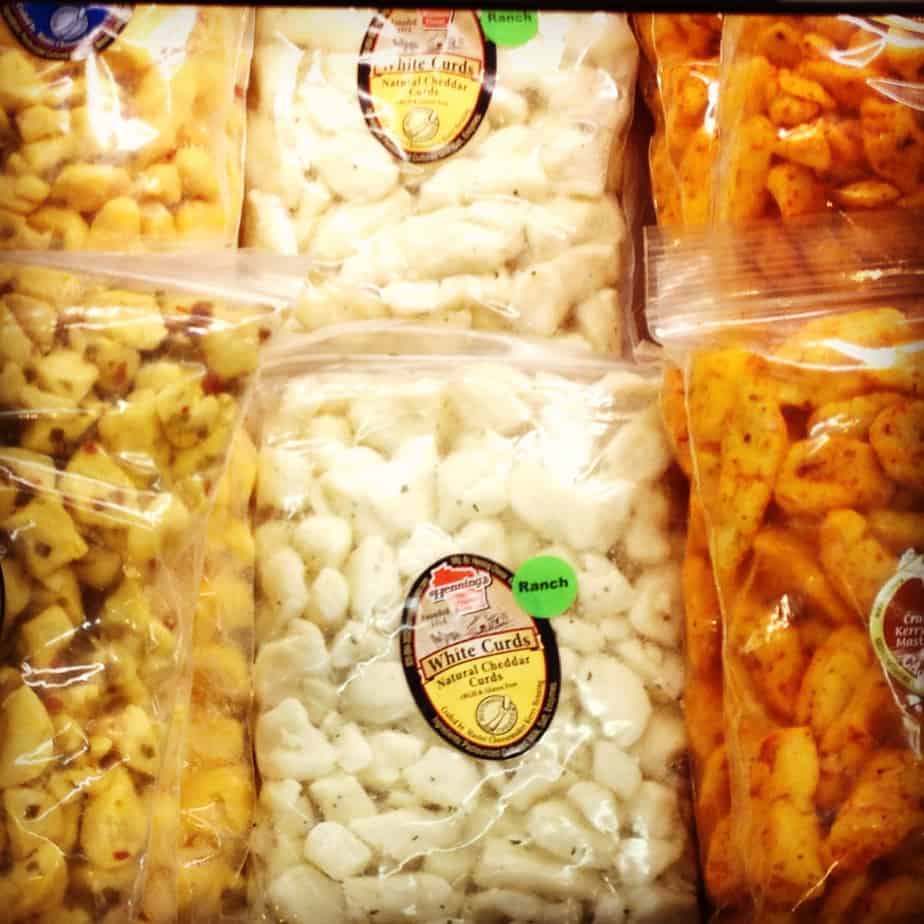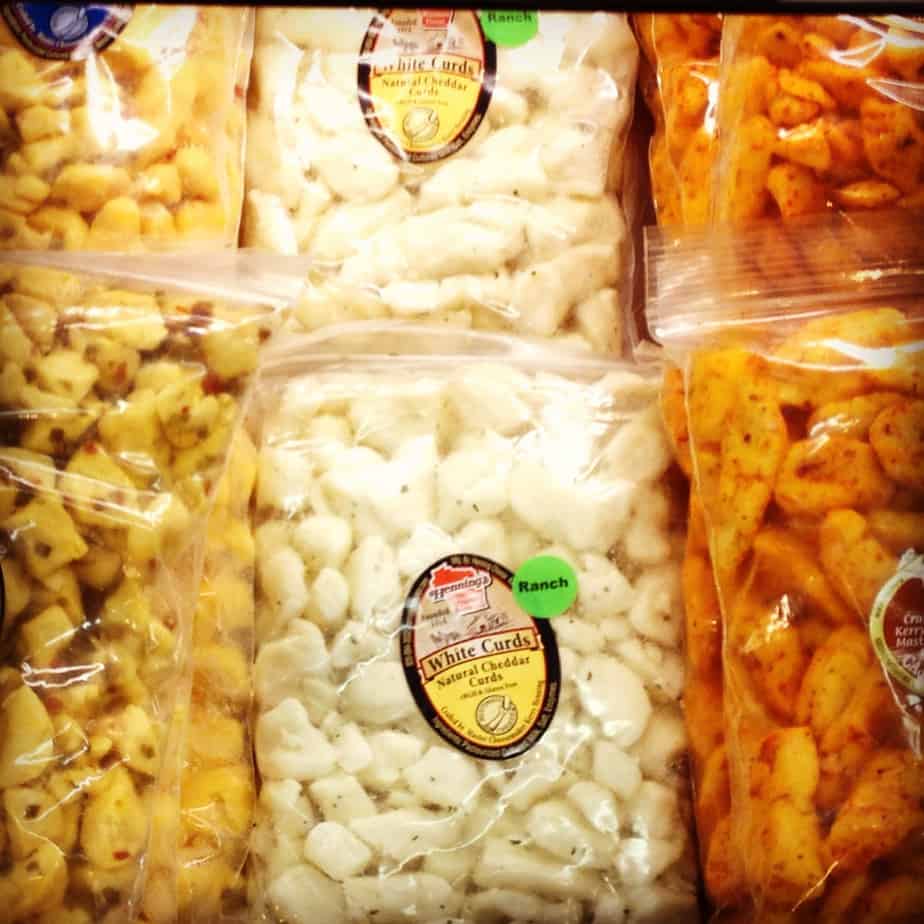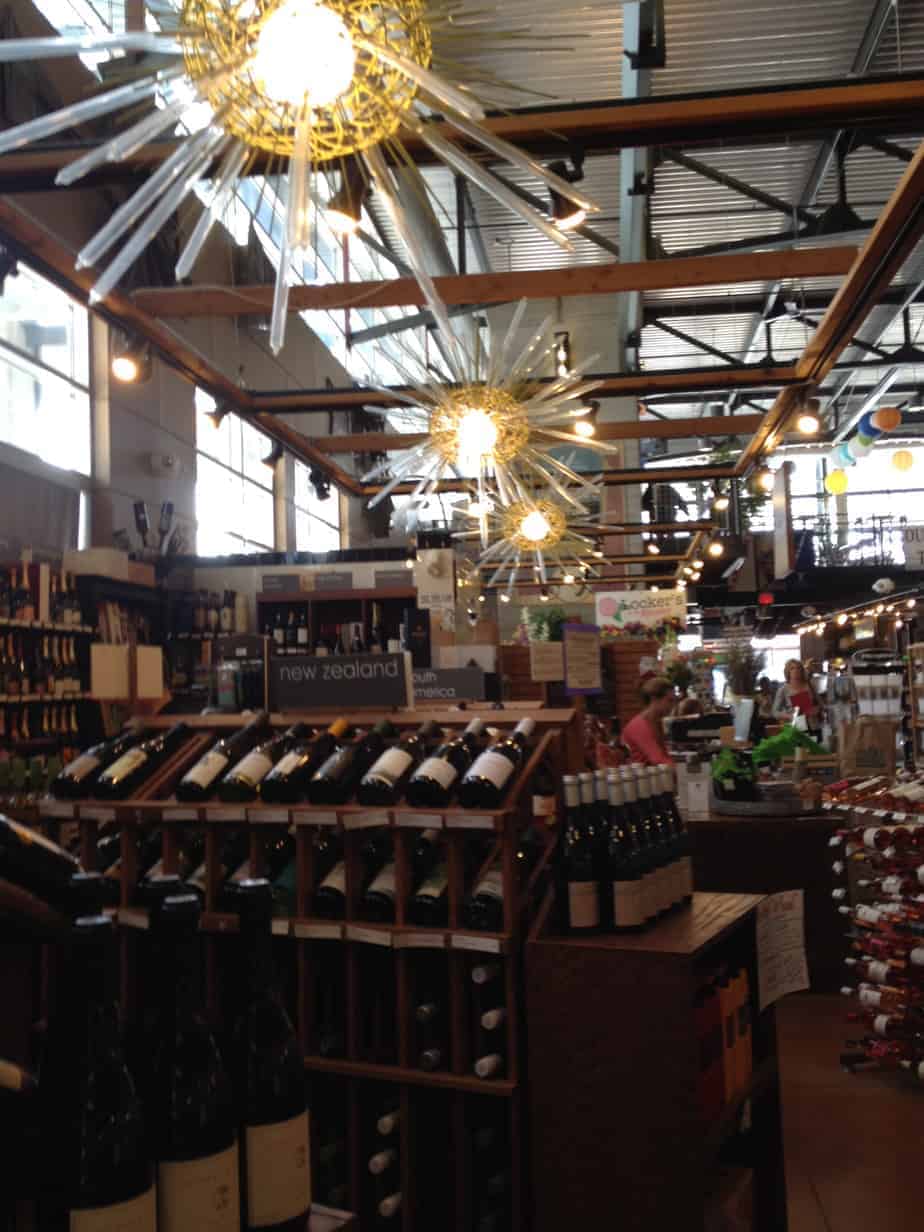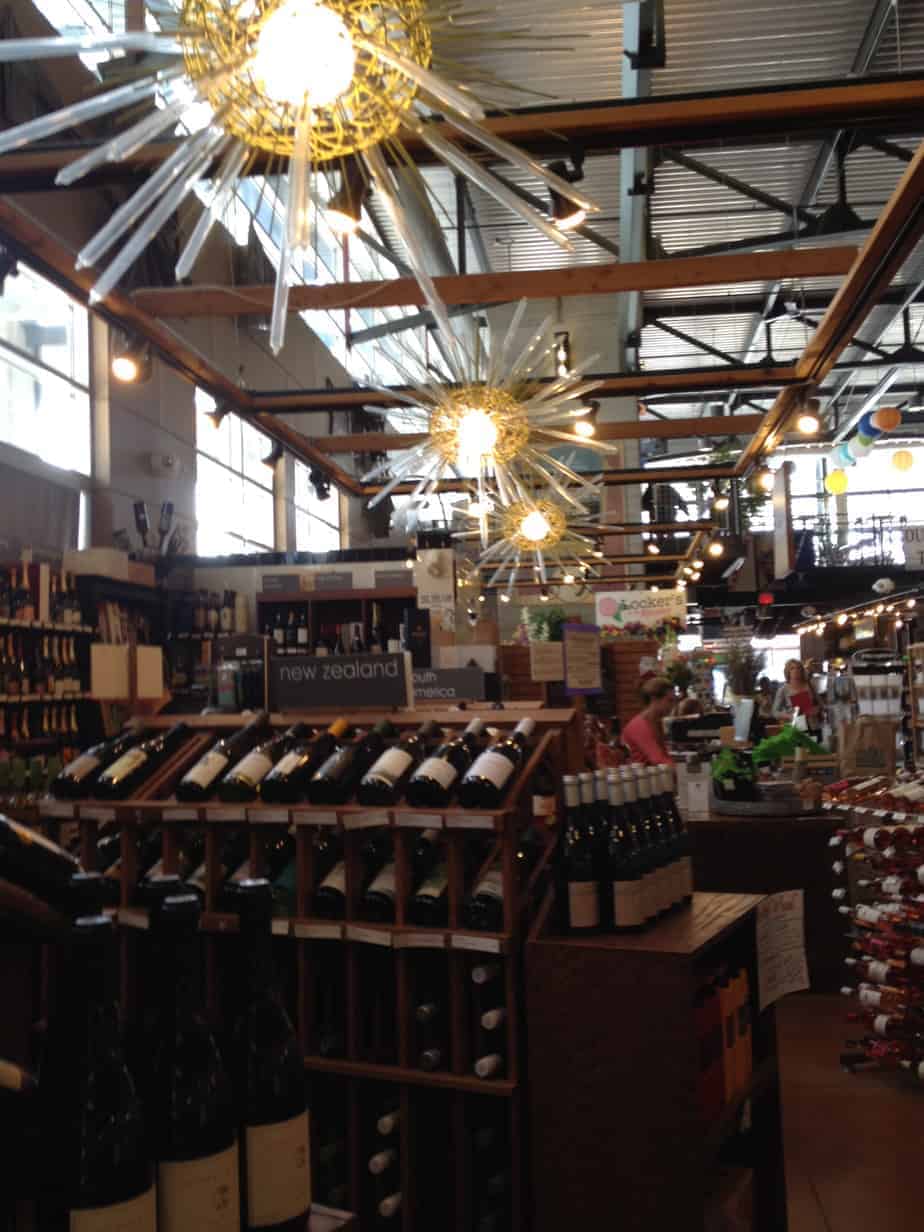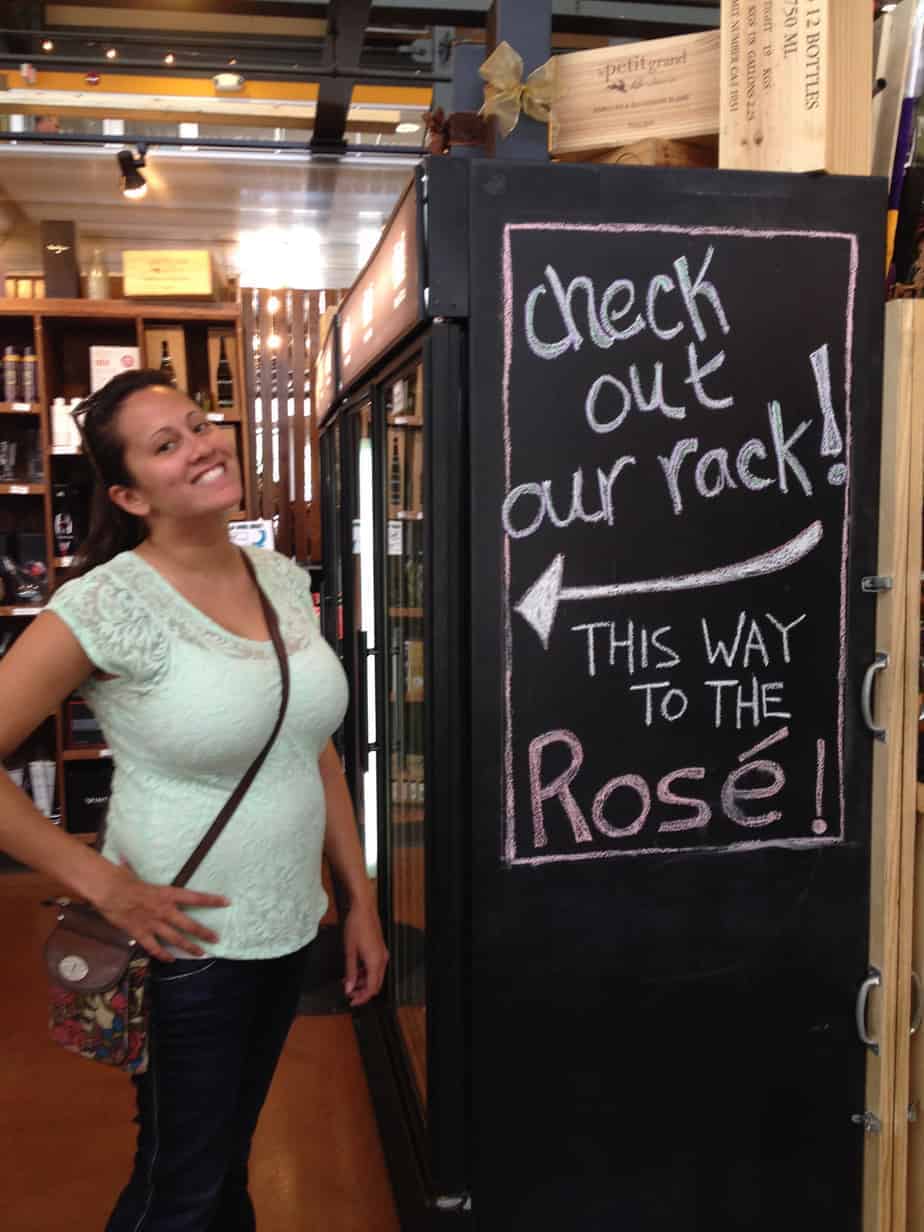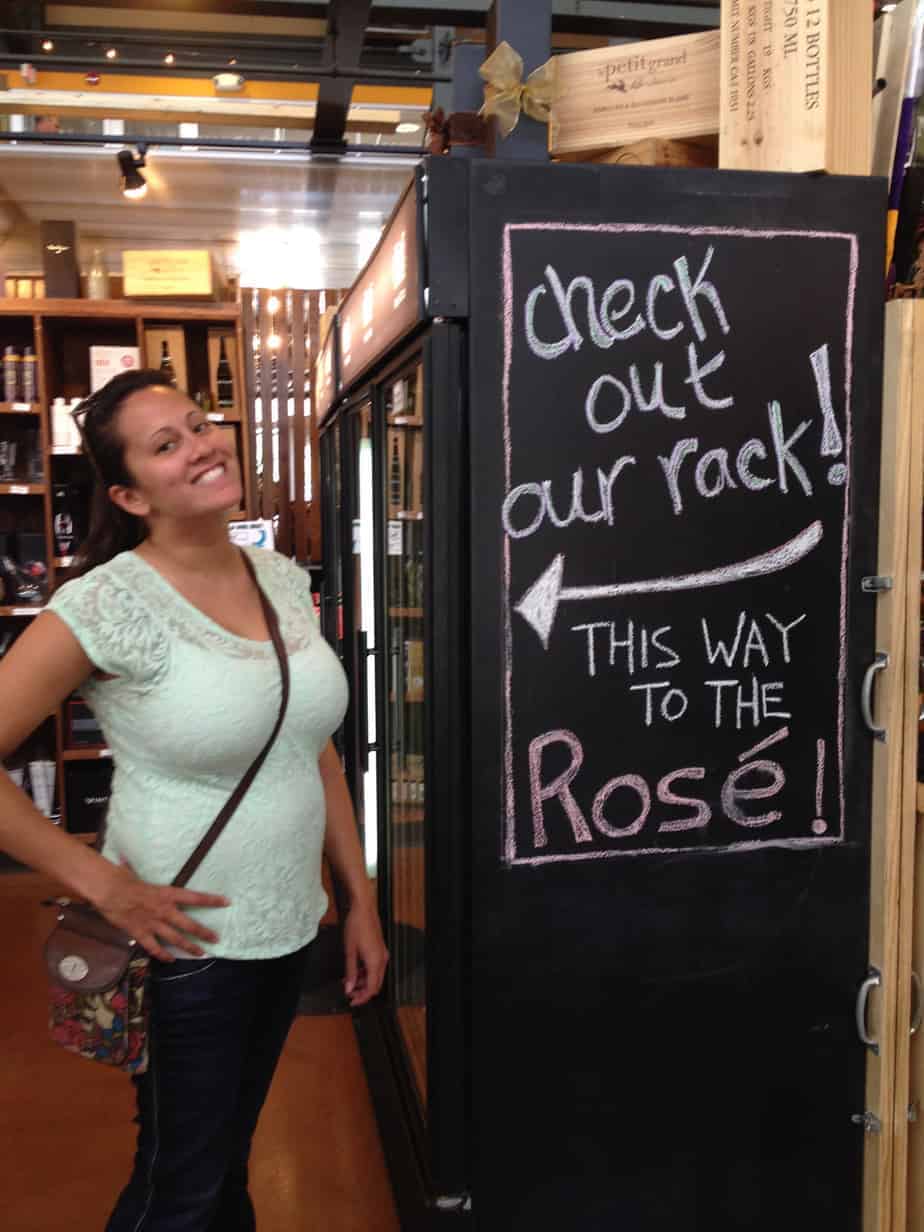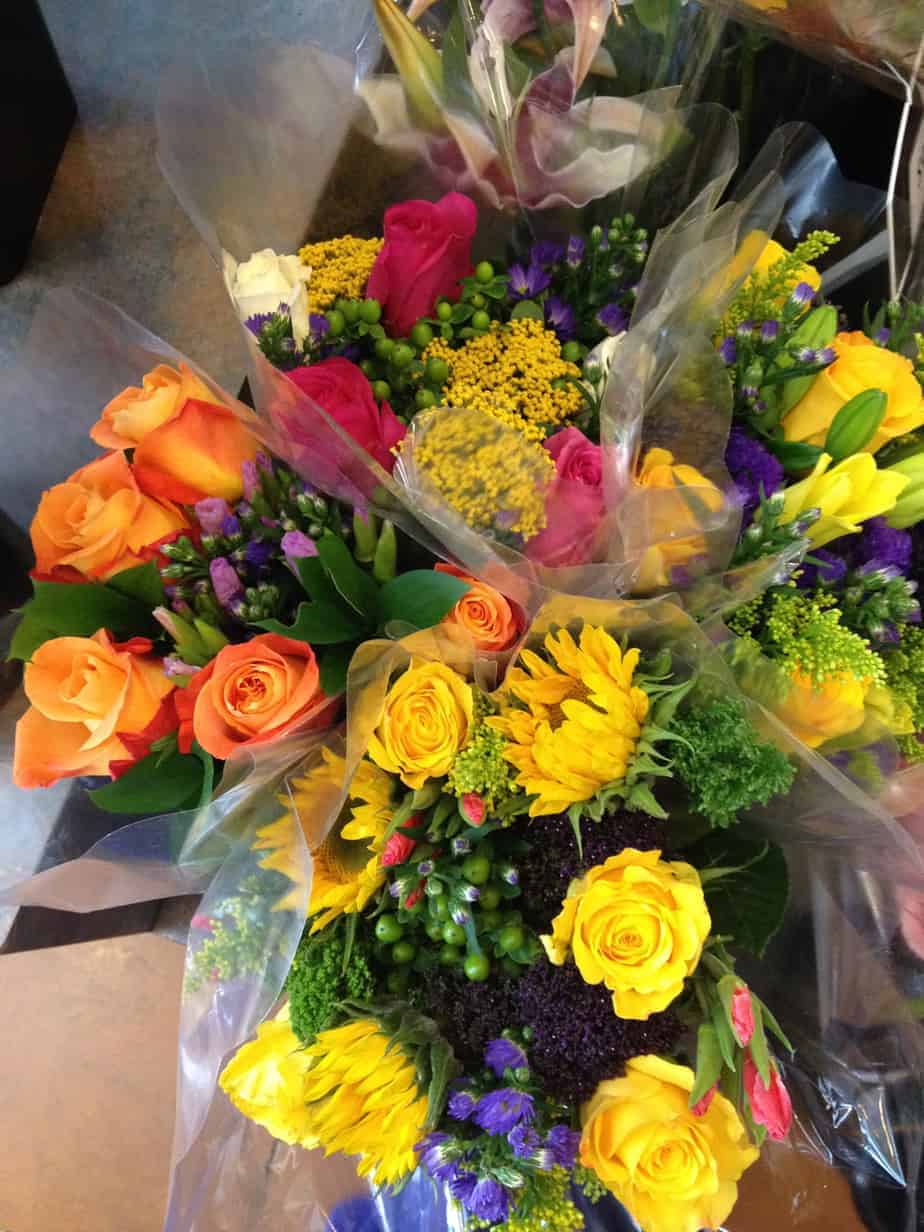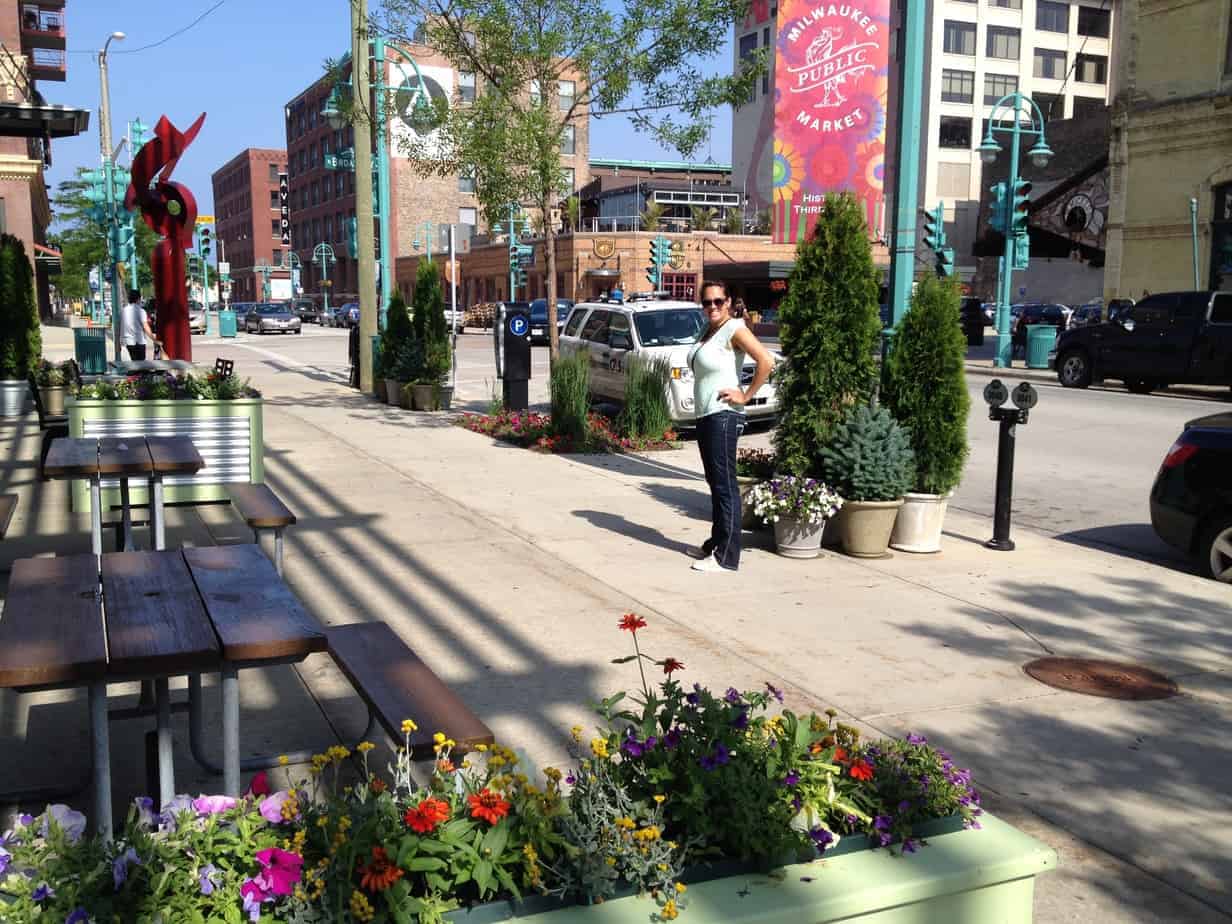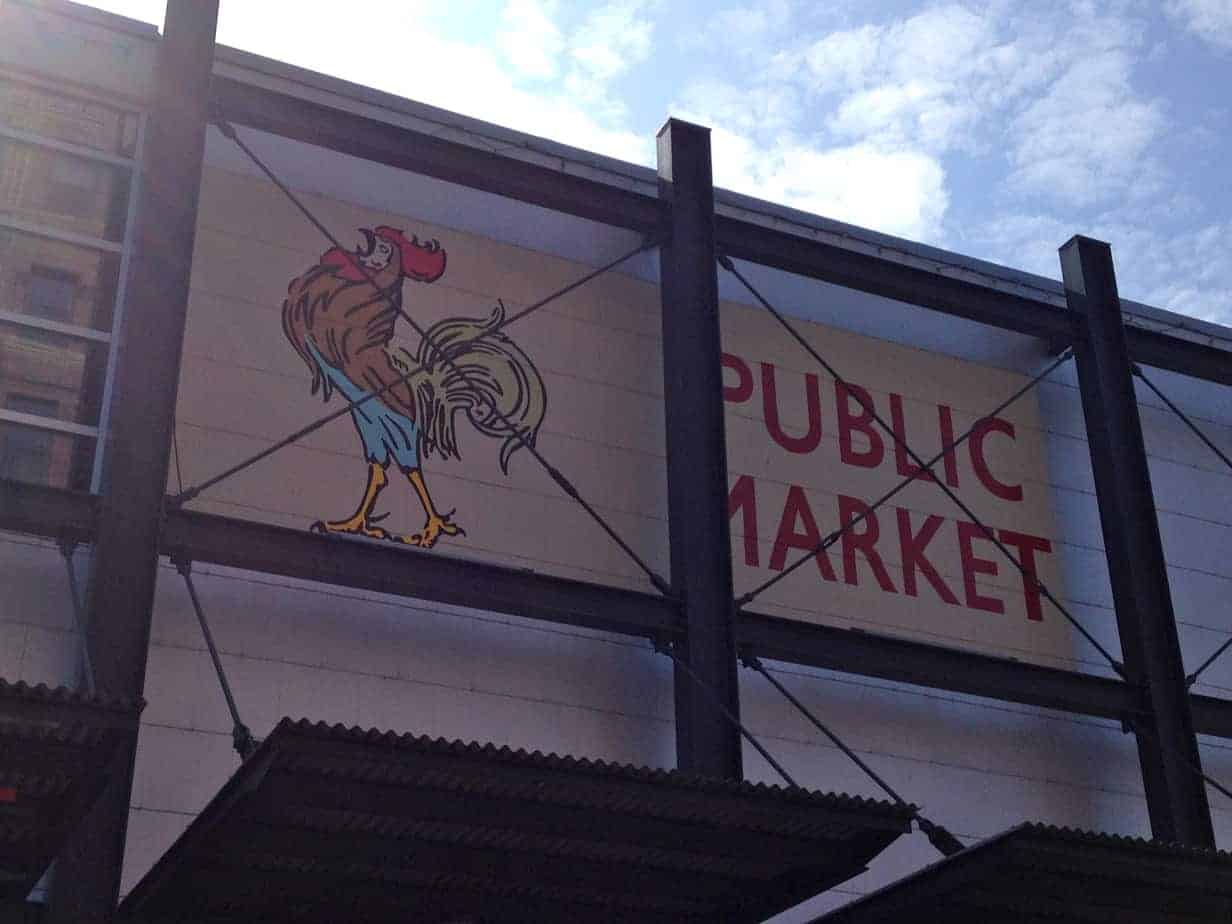 I was able to moderately control myself, aided mostly by the TSA's regulations on liquids in your carry on bag and US Airways high fees for checking baggage, and stuck to a few bags of fresh cheese curds and a summer sausage, plus some fresh juice from the green stand to sip on while we strolled around. So many stands, so many treats, so little time. (lucky for me, Charlotte has a smaller Public Market which is growing every day).
After a day of adventures in Milwaukee (and five days of fun times Wisconsin friends and family) Tina scooted me over to the airport and I was Charlotte bound. Luckily, TSA had no issues with my purse cheese and summer sausage.