I'm happy to be back to blogging. One of my goals for 2016 was to write consistently in this space, and while that maybe fell by the wayside with a busy, busy January, I'm trying to get back to check in a couple times a week here.
January was insane (in a good way) which resulted in Off the Eaten Path's radio silence. I've been working hard the past few months with some of my favorite lady foodie friends to revamp our local Charlotte blogging group, Charlotte Food Bloggers. Our website is now live and looks awesome, and we have a ton of really cool members, so I'm excited for #cltfoodbloggers' bright future. Check us out, for real.
I've also been having a lot of fun writing stories for Charlotte Agenda, covering all sorts of fun topics in the Queen City, from wedding dress shopping, to the criminal justice system, and the best buffalo wings in Charlotte.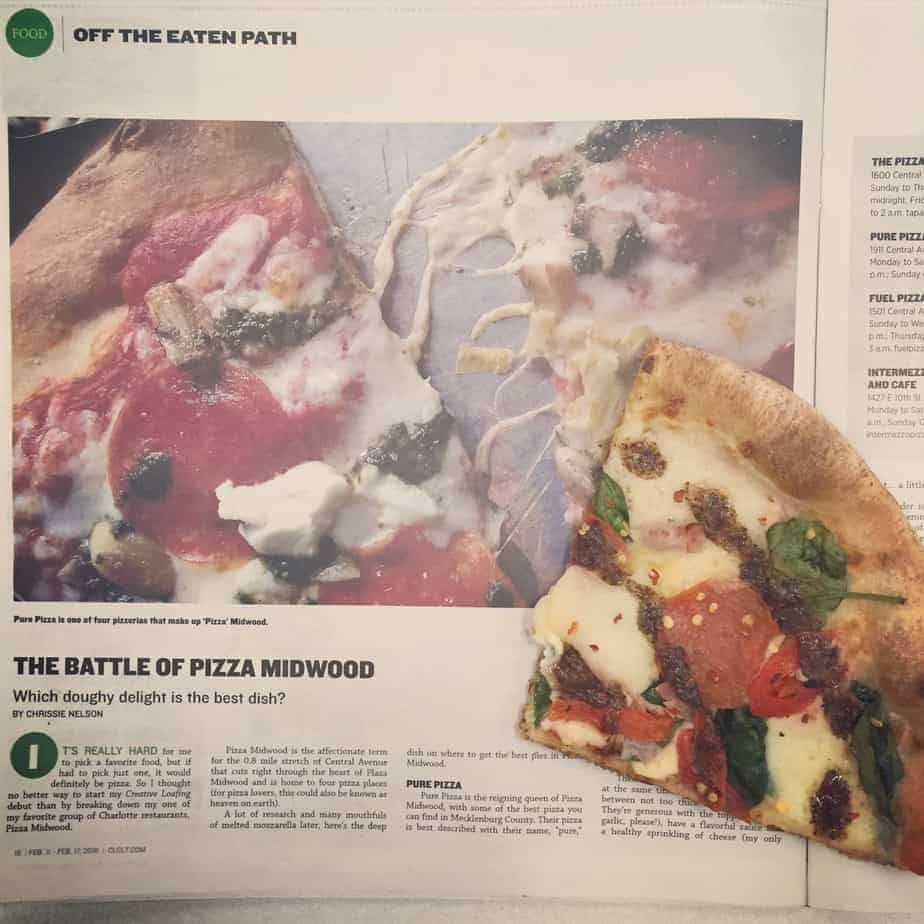 Maybe my most exciting news is that I have a new monthly column in Charlotte's alternative newspaper, Creative Loafing. Yes, the kind of newspaper with that distinctive smell and where you get some ink stained fingertips. Clearly the most appropriate topic for my first column was pizza, because I love it. I decided to take a look at what I affectionately refer to as Pizza Midwood, the .8 mile stretch of Central Avenue that runs right through the heart of Plaza Midwood and is home to four pizza restaurants. I love Plaza Midwood and I love pizza, so it's totally perfect that my first column (about Plaza Midwood's pizza) was published right before Valentine's Day. You can catch the full story, complete with pizza rankings, here.